It's time for another Cute Outfit Ideas of the Week! Welcome to Edition #24 where we are talking about one of my favorite springtime prints – floral. Back in the 90s I went way, way overboard with the floral prints and have the pictures to prove it. I probably had around 10 floral dresses hanging in my closet. Hey, they were comfortable and they were cool.
I try to balance out the floral these days and not go for the head to toe look. More like a floral shirt with jeans or a floral skirt with a cute shirt and wedges. You get the picture. But if I find a cute floral maxi dress, I'm buying it and wearing it proudly.
Take a look at the Cute Outfit Ideas for spring featuring the pattern floral. Let me know which one is your favorite!
Cute Outfit Ideas for Spring Featuring Floral Prints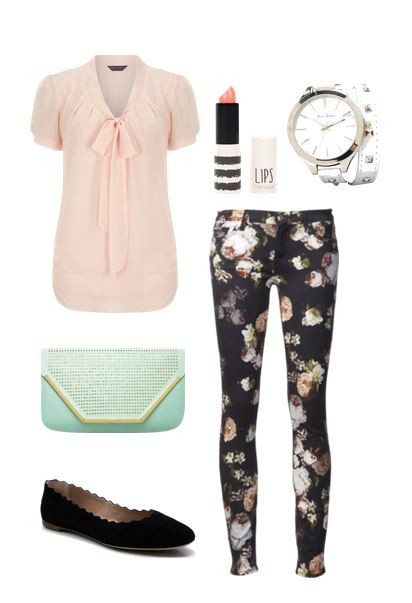 Pictured: Dorothy Perkins Blouse | 7 For All Mankind Floral Jeans | Swell Watch | Dorothy Perkins Clutch (similar) | Chloe Black Leather Wrinkle Side Ballet (similar) | Topshop Peach Sundae Lipstick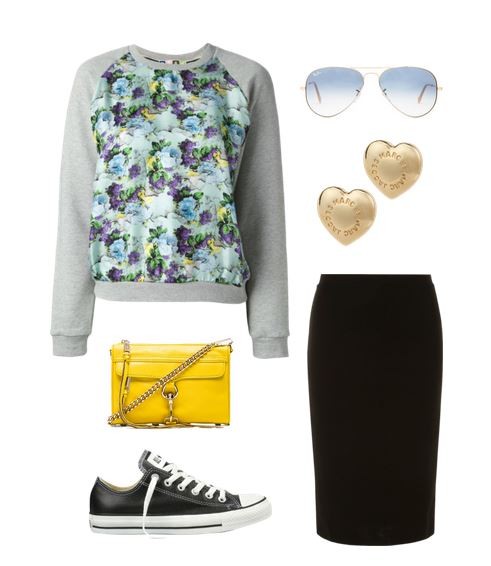 Pictured: MSGM Floral Print Sweatshirt | Dorothy Perkins Black Pencil Skirt | Ray-Ban Aviators |Rebecca Minkoff Mini MAC Handbag | Converse Chuck Taylors | Marc by Marc Jacobs Earrings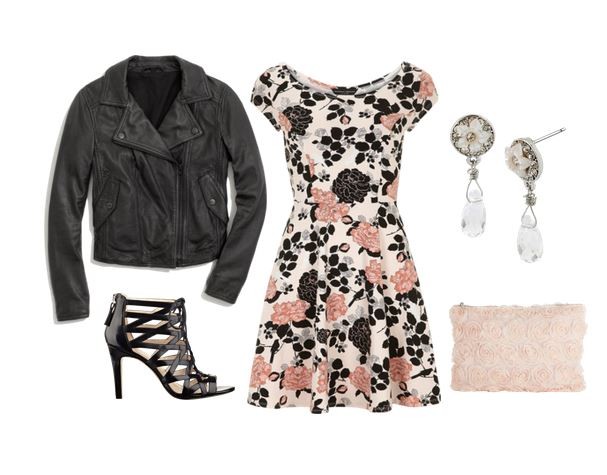 Pictured: Madewell Leather Jacket | Dorothy Perkins Dress | Nine West Sandals | Modcloth Clutch | Betsey Johnson Drop Earrings
Looking for more Florals? Shop below!