If you've visited the book store, shopped on Amazon or surfed the inter webs, more than likely you've seen the uber popular coloring books for grown ups. Why are they all the rage right now? I'll get to that in a minute. Until then, here are a few of the coolest ones I've seen and have colored in myself!
The Coolest Coloring Books for Grown Ups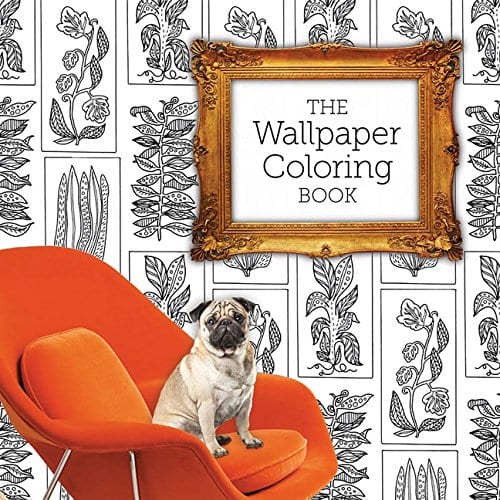 The Wallpaper Coloring Book – Walls you can color on? Say what?! It's your childhood dream come true. You can color all over these walls and not get in any trouble whatsoever. The Wallpaper Coloring Book offers wallpaper designs to color in, from twenty distinct eras. From the 1730s to the present day, you'll find all sorts of interesting patterns. You may even pick up some decorating tips!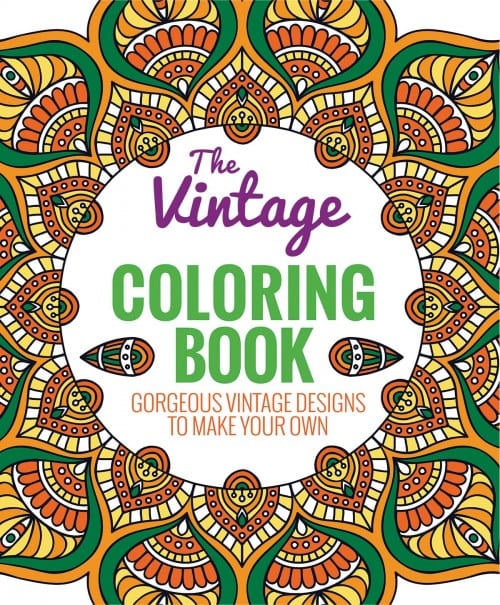 The Vintage Coloring Book – Do you love all things vintage? Perfect! Grab those markers or colored pencils and get ready to color in gorgeous vintage swirls, angles and designs that will make you feel all sorts of good feelings inside. Use these designs as inspiration for stenciling, crafts, or even tattoos!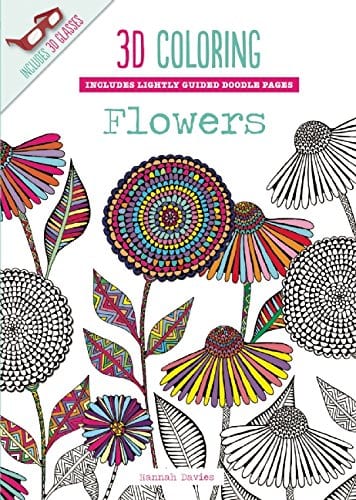 3D Coloring Flowers – I have this one and it is not only a blast to color in, but the 3D effect (glasses included) makes me feel like a kid again. Color anaglyphic illustrations by award-winning artist Hannah Davies, or create your own 3D blossoms.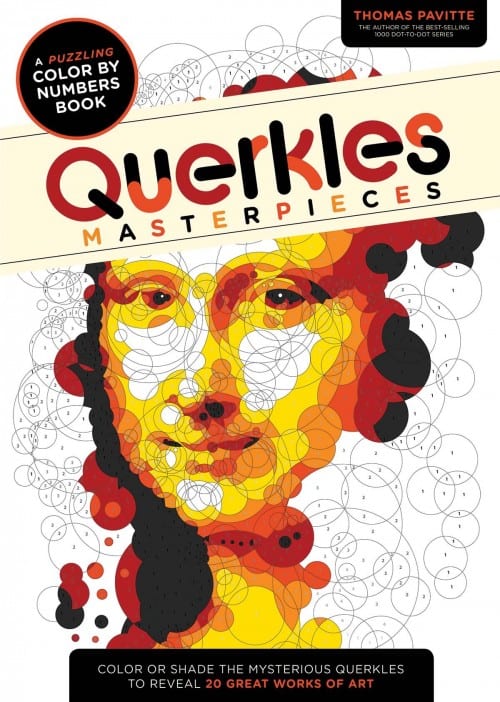 Querkles Masterpieces – This is another one I own and it's color by number like you've never seen before. Unveil 20 of the world's most famous artworks within the circles, using pencils, paints, markers, or any coloring medium you choose. These classic art treasures can be removed and displayed when you're finished. Querkles is from the best-selling author of the 1000 Dot-to-Dot series!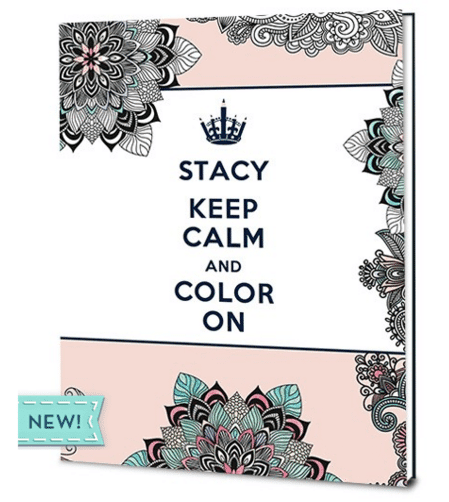 Keep Calm and Color On – Personalized! – I ordered one of these for my 18 year old daughter and it's one of her most prized possessions. New to the Put Me In Your Story collection, this allows you to personalize the book for the person you're giving it to. Put their name on the front cover, plus a note inside. The pages are beautiful and peppered with inspiring quotes to calm your mind and lift your spirits. This make a great gift for the holidays, Birthdays, Valentine's Day or just because!
Now, what's with all these coloring books for grown ups and what's the big deal you ask? Here are a few benefits and reasons you should break out those coloring utensils.
Coloring relieves stress and anxiety
Coloring is almost like a meditative process for your brain and body. An art therapist spoke to the Baltimore Sun about this phenomenon and said "I've watched people under acute stress, almost panic-attack levels, color and have their blood pressure go down very quickly. It's cathartic for them."
Coloring can be social
It's true! You can color alone or with a group of fellow colorers (is that a word?). One woman started hosting coloring parties where you get together, color and sip wine. Her Facebook group is called Coloring For All and gained around 1,500 members in 3 months. So, why not start your own group?
Coloring trains you to focus better
That dot-to-dot coloring book I told you about, it takes a lot of focus, but it's not stressful! In my in-depth research of coloring (LOLZ) I learned that coloring opens a section of your brain that's the home of organizing and problem solving. On top of that, it helps improve your fine motor skills and vision.
Alright, did I convince you to order that coloring book and package of sharpies (fine tip recommended) and get coloring? It's time my friends. Put down that phone, open your coloring book and create a masterpiece. Maybe your kids will even hang it on the refrigerator!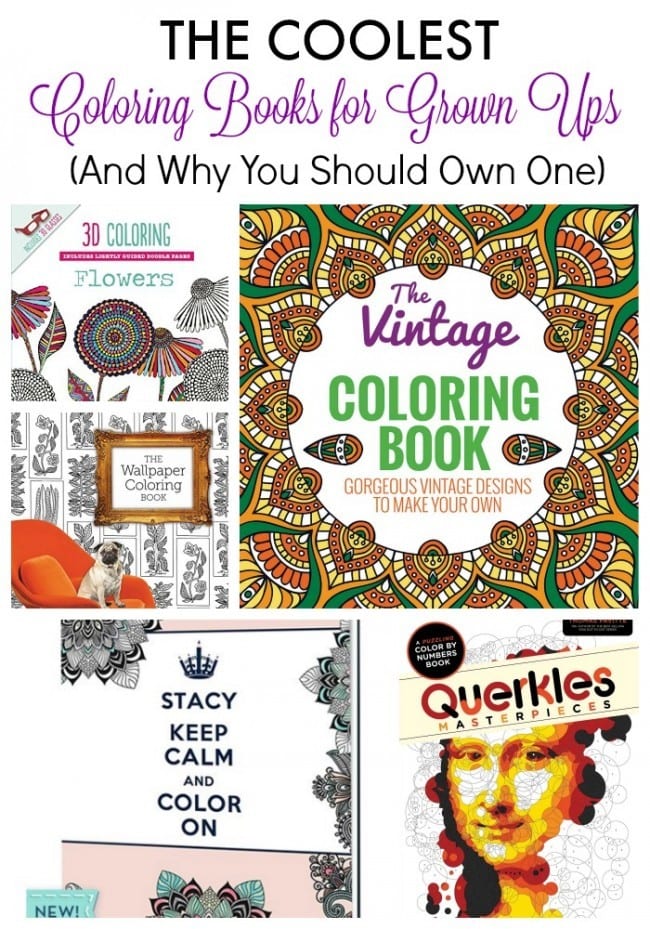 *Disclosure: Mom Fabulous was sent samples in order to facilitate this post. All opinions are my own.