When it comes to your Christmas outfit, do you go dressy or more casual? For us it's more on the casual side, because after eating Christmas lunch and opening presents, it's to the couch we go for some lounging at my parents' house. If you're in need of some outfit ideas for the big day, here are a few from my fashion blogging friends and myself.
Christmas Outfit Ideas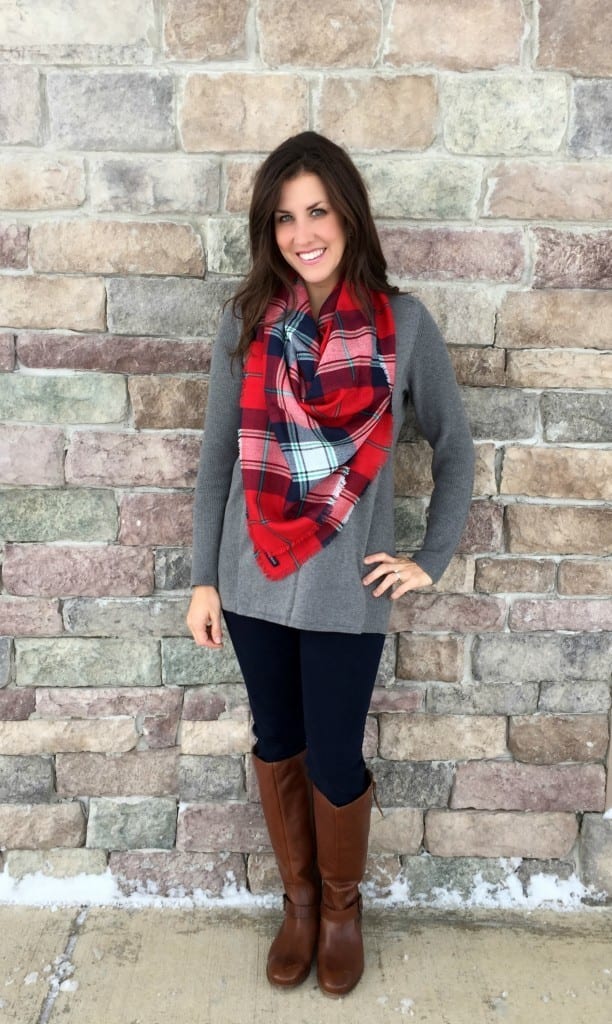 I always love Andrea from Momma In Flip Flops' casual style. This red plaid scarf would be perfect for Christmas day. She shares just how versatile a plaid scarf is and how it can really enhance your outfit. She says she's been mad for plaid this season and I can see why!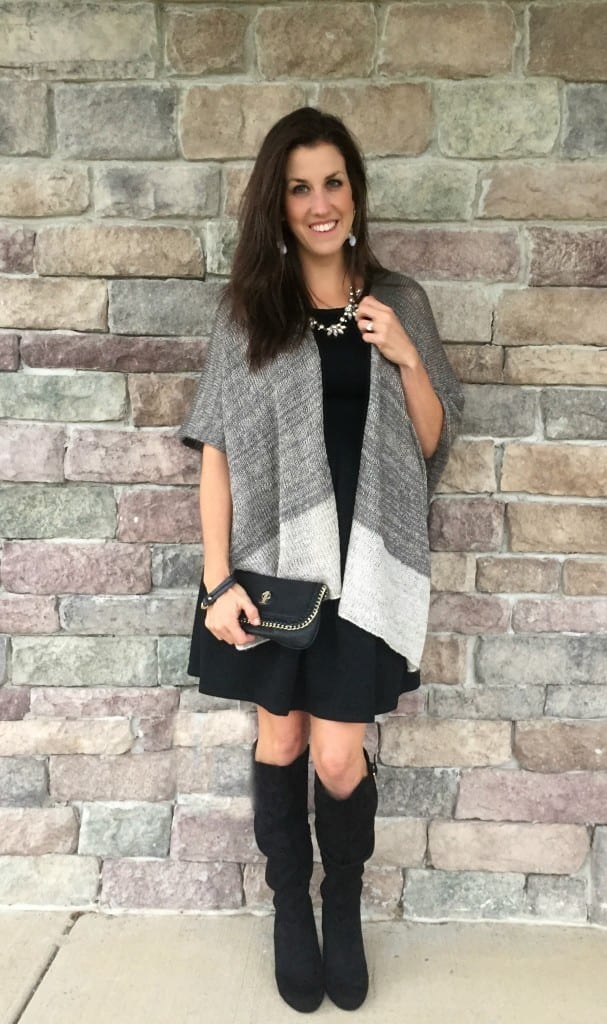 Here's another look from Andrea with a dressier vibe. I am in love with this black dress and sparkle knit Ruana she's wearing. If you don't know what a Ruana is, go check out her post! She styled it a couple different ways.
Jo-Lynne has a fantastic feature on what to wear on Christmas Day (and what not to wear). Jo-Lynne says she likes "to look festive without crossing the line into fashion disaster" on Christmas. Pictured above are a couple of her Christmas outfit idea suggestions. They're the perfect balance between casual and a little dressy.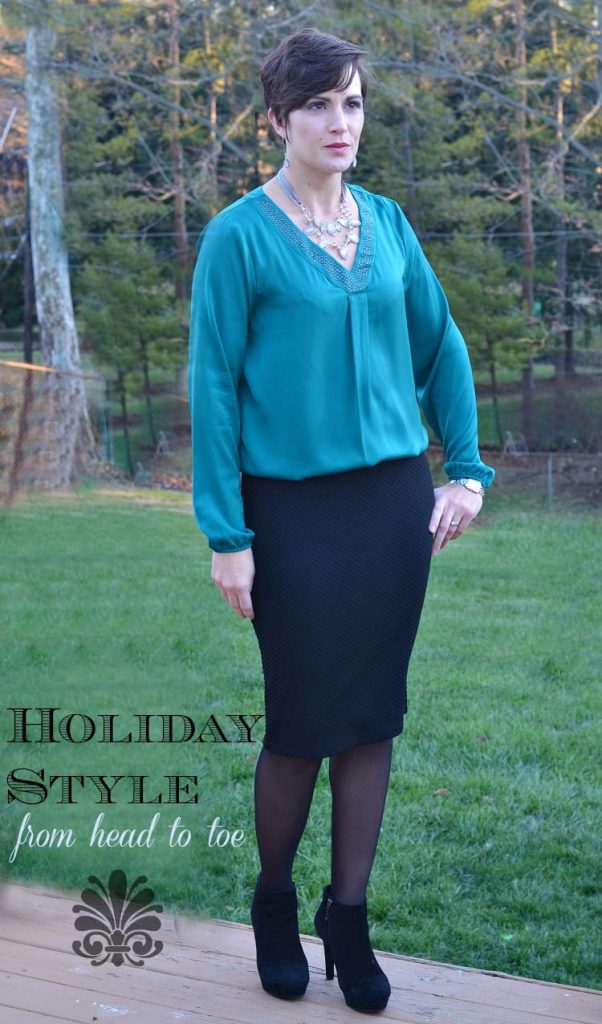 Ellen from That Chic Mom shares her outfit for Holiday mass. She also has a tutorial on how to go glam with a bronze eye makeup look. So pretty! I like the idea of a classic pencil skirt, paired with a dressy festive top.
Here are a few Christmas outfit ideas from me. Given the fact that it'll be in the 70s and sunny on Christmas this year, I may have to skip the sweater and go for a short sleeve shirt and scarf. Oh Texas….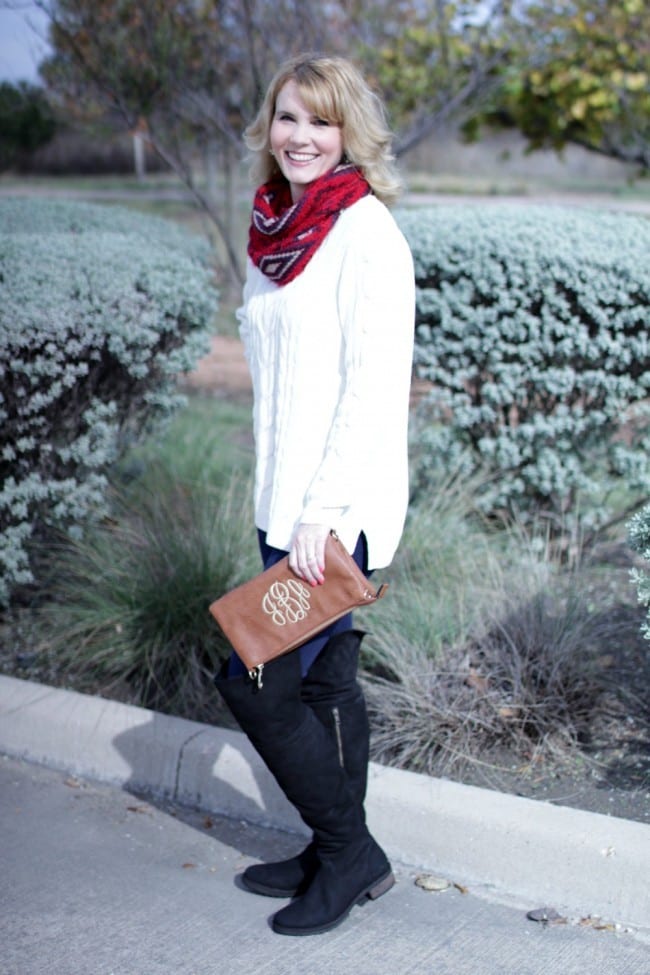 Ivory Chenille Sweater + Scarf + OTK Boots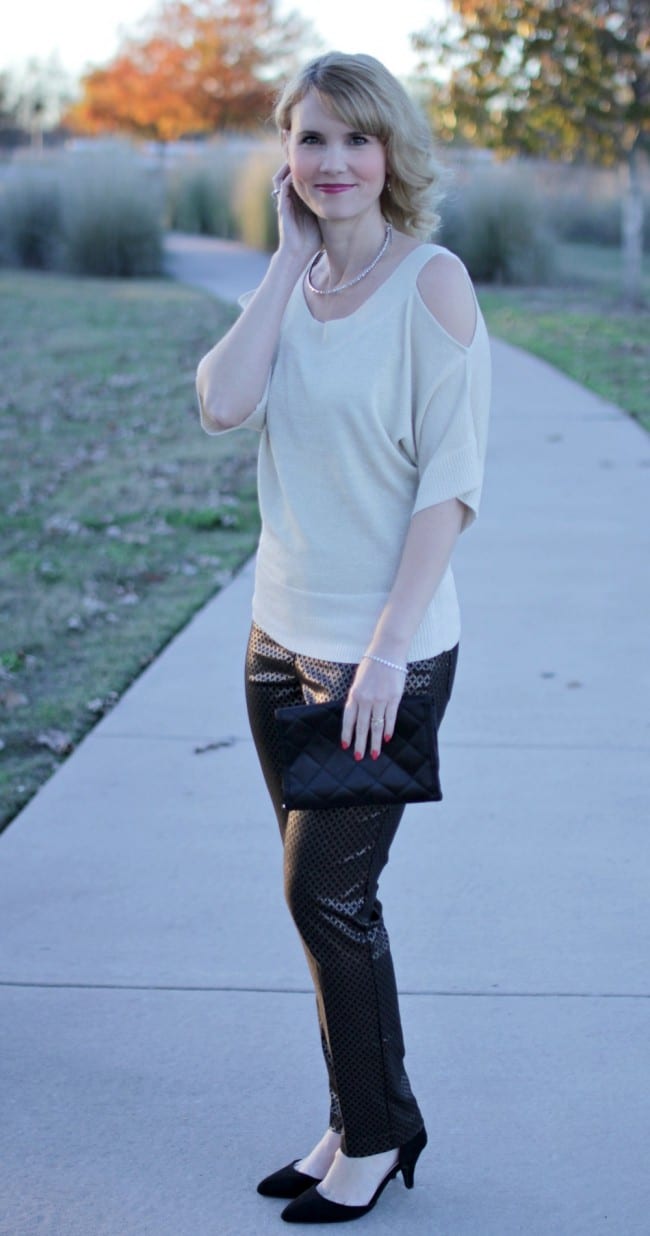 Gold sweater + dressy pants + strappy heels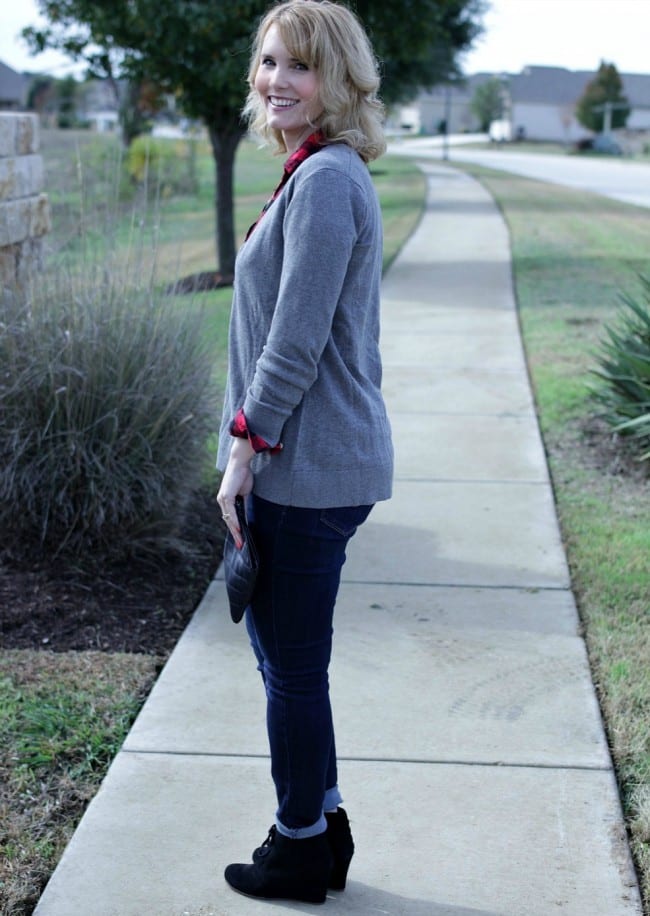 Boyfriend Cardigan + Red Plaid Shirt + Jeans + Black Booties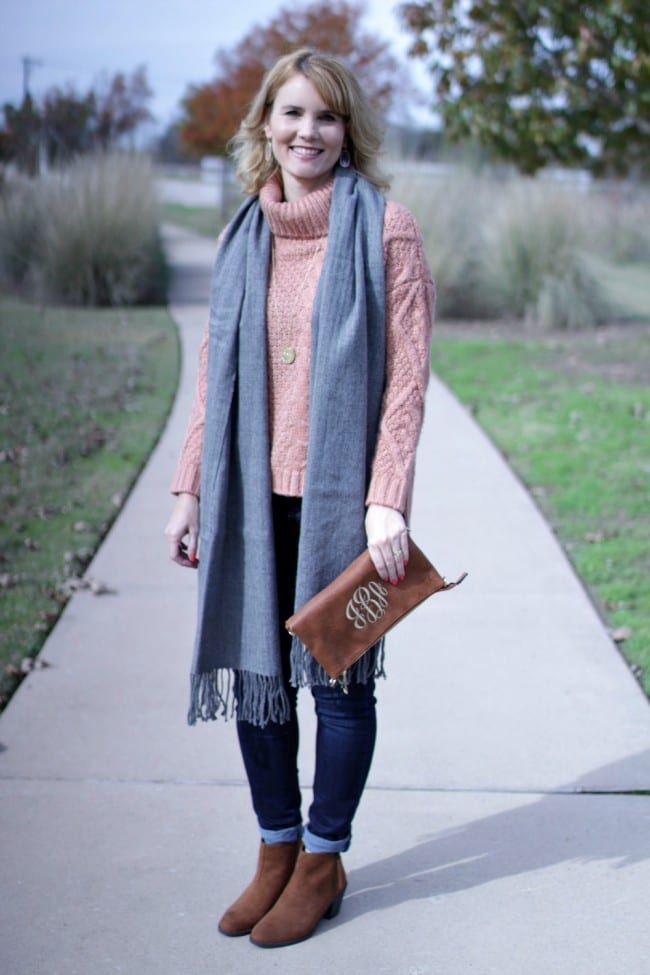 Pink sweater + jeans + brown booties
Your turn to share…is Christmas Day casual or dressy for you and your family?