*This is a sponsored post on behalf of Pampadour for Blog Meets Brand.
Have you been wanting to try a new foundation but you would love to hear about others' experiences with it first? Or maybe a new mascara? Or are you trying to remember where you found that tutorial for the perfect nude lip? I know I can answer YES to all three of those. How awesome would it be to have all of your favorite beauty products and tutorials stored in one place, but also have at your fingertips a community of beauty experts and enthusiasts to give you advice? Let me introduce you to Pampadour!

What is Pampadour you ask? It's a place for you to discover, share and store everything from beauty products to tutorials, while also receiving up-to-the-minute beauty news, how-to's, reviews and more from the community. And speaking of the community, you can start a conversation about anything beauty related and other Pampadour users, beauty experts and bloggers, as well as brands are there to answer your questions.
For example, I've been following along with the discussion about users' favorite blush. Now I know I need/ want to try NYX Cosmetics' Baked Blush. It's been recommended and received good reviews. Unbiased good reviews might I add.
Here's how you get started. First, create a profile. 

Then get started by doing some of these things: pampit, clipit, tagit or adourit!

You can also start connecting with other users and/or start a discussion.

Can you see how this is the ultimate beauty social platform? If I'm going to spend my money on a beauty product I've never tried before, I want to know what others think! And I want a place to store these tips, ideas and products to try.
Come on over and pamp with me!
Now, about that giveaway…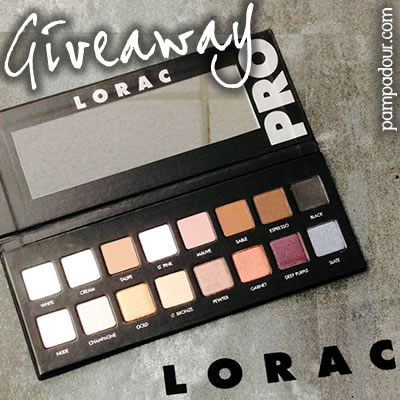 Pampadour is hosting a Lorac Pro Palette giveaway,  where when users pamp their favorite products using the hashtag #FallBeauty, they'll be entered into the giveaway. The set has 16 matte and shimmery shadows, ranging from white to Slate. You can read all about it, including the official rules on the Pampadour blog. Good luck!