Disclosure: Post sponsored by Mirum Shopper but all opinions are my own.
From Birthday parties and get-togethers with friends, to just because moments, these Brownie Sundae Cupcakes are sure to be a big hit.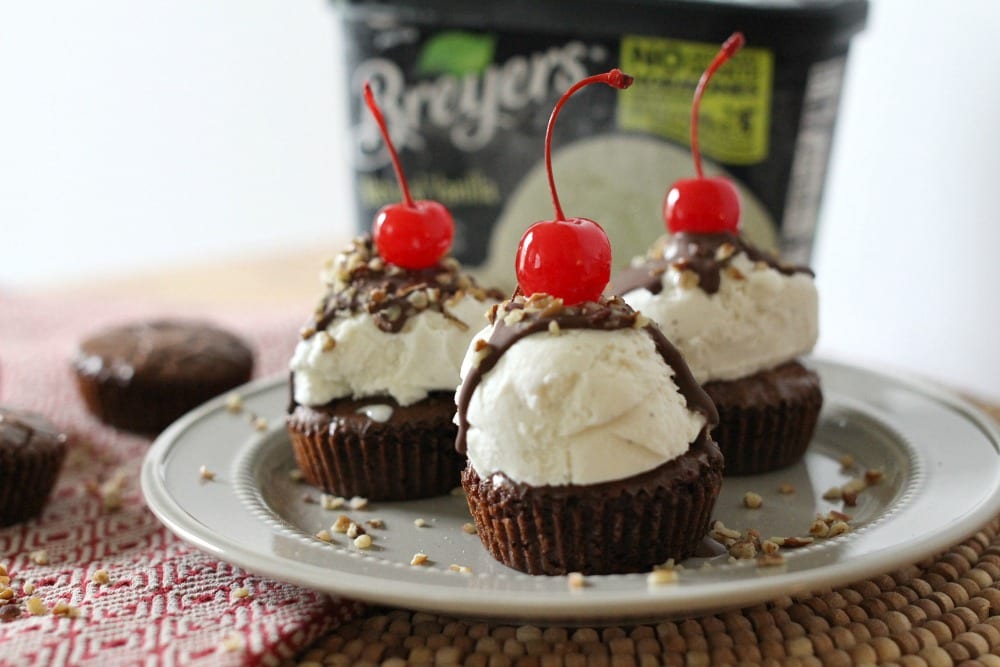 One of my all time favorite desserts is a well known classic; brownies with vanilla ice cream and some chocolate syrup. If I'm feeling fancy, I'll add some nuts and a cherry to make it a sundae. I was wondering to myself if it was possible to turn this classic crowd-pleasing dessert into cupcakes. The answer? Yes, yes it is and they are fantastic!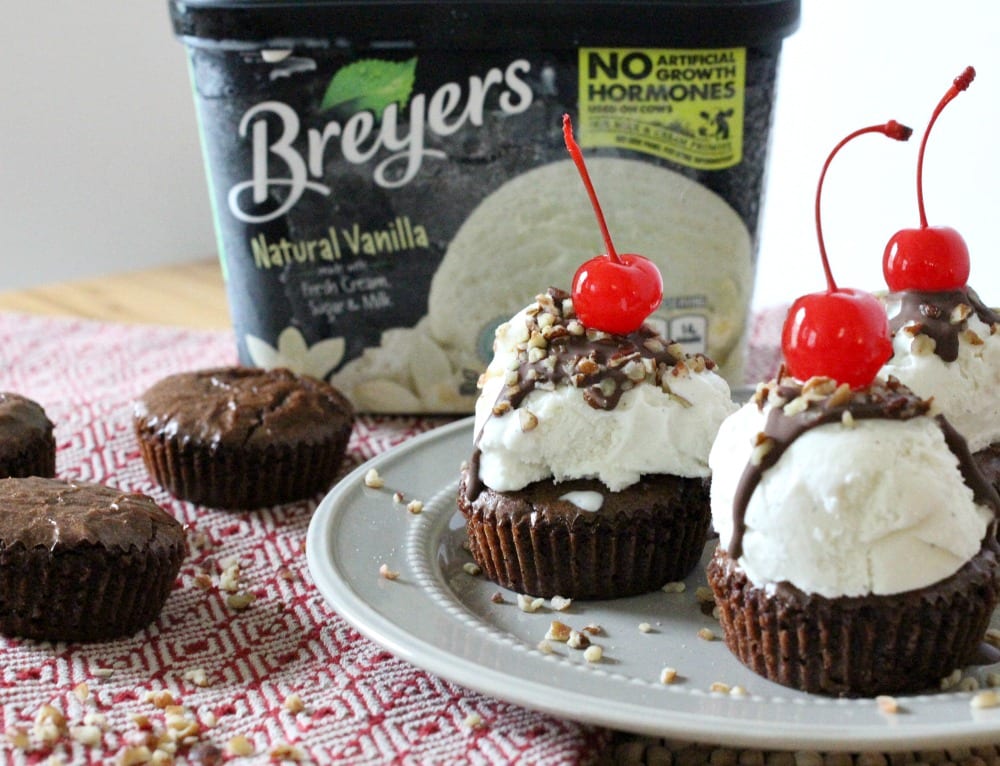 I teamed up with Breyers to create a dessert, and to share with you some savings at your local Randalls when you stock up on your favorite frozen treats. From May through September, purchase $20 worth of Unilever ice cream products at participating Safeway, Albertsons, VONS/Pavilions, Randalls, Jewel and Tom Thumb stores and submit your receipt(s) to receive a $5 reward. There's up to $575,000 in rewards available!
My favorite frozen treat is Breyers Natural Vanilla. It's made with simple ingredients like fresh cream, sugar, milk and Rainforest Alliance Certified vanilla beans, and it's so delicious!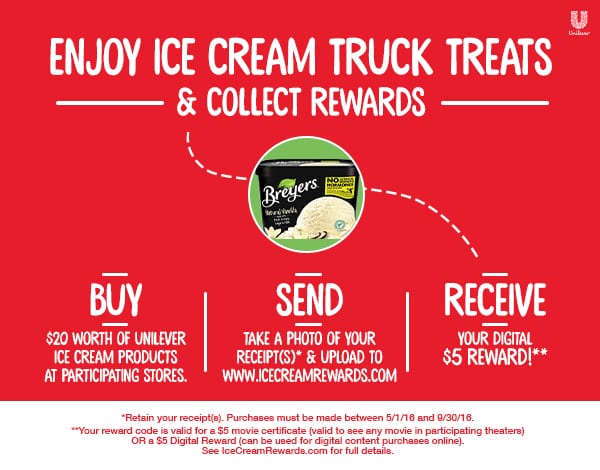 Now, about those cupcakes…
They are incredibly easy to make.
Step one: Whip up your favorite batch of brownie batter. Line a muffin tin with foil cupcake liners. I highly recommend using foil liners, as they won't stick to your brownie cupcakes when you remove them. Fill the cupcake liners about half way full with brownie batter. Bake at 350 degrees for 15 minutes, or until a toothpick inserted comes out clean.
Step two: Let them cool completely. To speed up the process, you can put the brownie cupcakes in the freezer, which is what I did.
Step three: After the brownie cupcakes have cooled completely, remove the cupcake liner. Put a scoop of vanilla ice cream on top of the brownie. Tip: It's best to create a flat surface on the bottom of the scoop. So make a scoop of ice cream and cut it in half, giving you two scoops and a nice flat surface to lay on top of the brownie.
Step four: Pour some hard shell chocolate on top of the scoop of vanilla ice cream. Before it hardens, sprinkle with nuts and add a cherry on top.
Eat and enjoy!
A couple of tips:
If you're preparing these for a Birthday party, keep the brownie cupcakes in the liners. Place the half scoop of ice cream on top and freeze (for up to 2 hours). Right before you serve these to the Birthday guests, take them out of the freezer and remove the cupcake liner (if you want). Pour the hard shell on top, add the nuts and cherry.
If you're making these for your family to enjoy, only prepare how many you plan to eat. Store the rest of the cupcake brownies (in the liners) in a container. When you're ready to have another one, take the brownie, remove the liner and build your Brownie Sundae Cupcake.
Here's your printable recipe to save, print and make these for yourself.