This is a sponsored post written by me on behalf of Tyson Foods, Inc. All opinions are entirely my own.
This bacon and spinach frittata recipe is the perfect breakfast for dinner idea. Serve it with some fresh fruit and you have a complete dinner from oven to table in under 30 minutes. Plus, it's incredibly easy to make!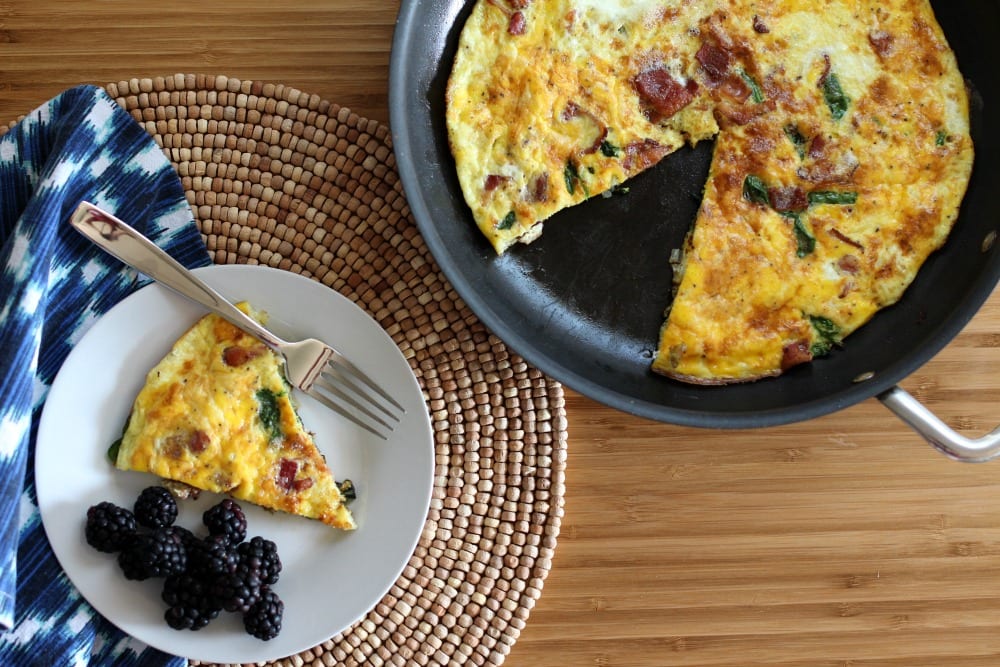 Getting a meal on the table quickly and that everyone likes can sometimes be a challenge. I've been cooking for my family for 20 years and through that time I've learned there's one type of meal I can serve where I can do no wrong. I'm talking about breakfast for dinner. From pancakes and waffles to fried potatoes and frittatas, these have become some of my go-to meals. So when I was asked me to try the new Jimmy Dean® Applewood or Hickory Smoked Bacon, it took me approximately 3 seconds to say 'Yes!'
Because, well…BACON.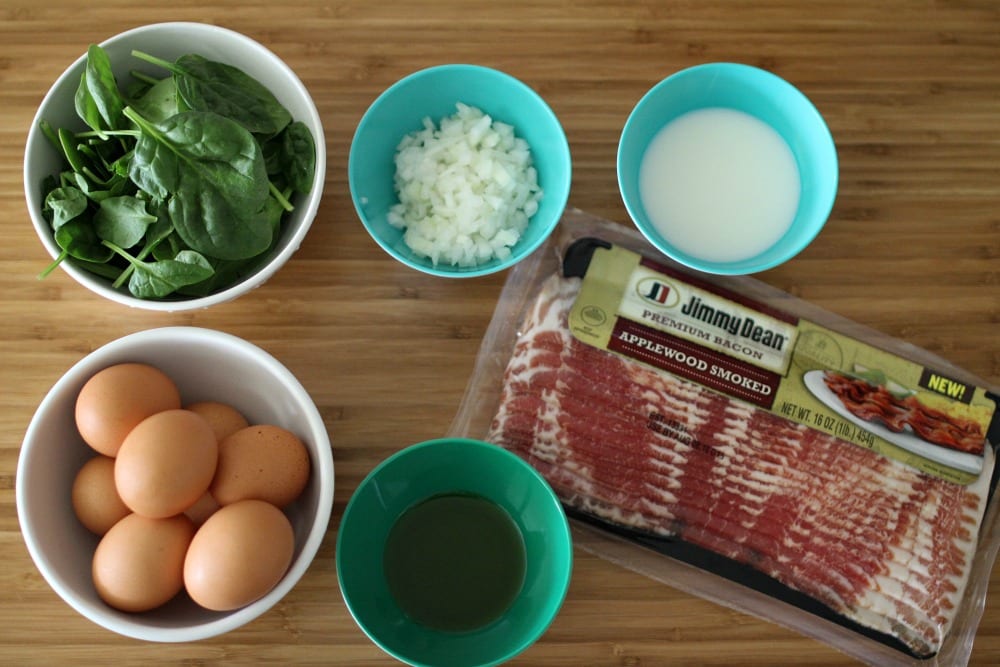 I've made just about every kind of frittata recipe you can imagine. From loaded baked potato to one chock full of vegetables, and they have all been flavorful and easy to whip up. One of my personal favorite ingredients in a frittata is bacon. I fry it up, cut it into large chunks and it adds such a nice element. Combine it with spinach and onions and my oh my do you have a winner.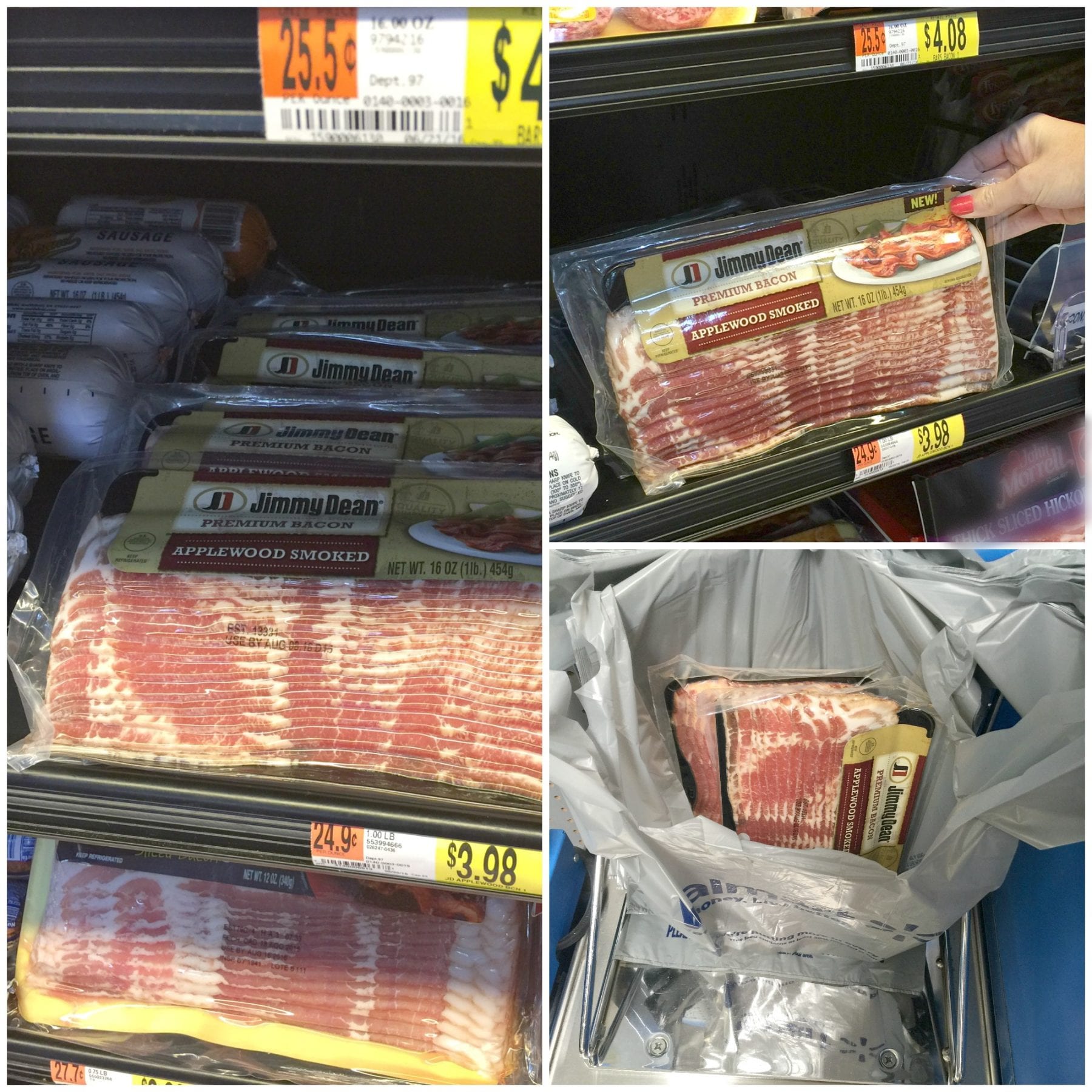 I headed into my local Walmart with a list of my frittata ingredients: Jimmy Dean® Applewood Smoked Bacon, eggs, onion, fresh spinach, olive oil and milk. Would you like to see just how easy this Bacon and Spinach Frittata is to make? Check out this short video which shows you the step by step process. Watching it makes my mouth water!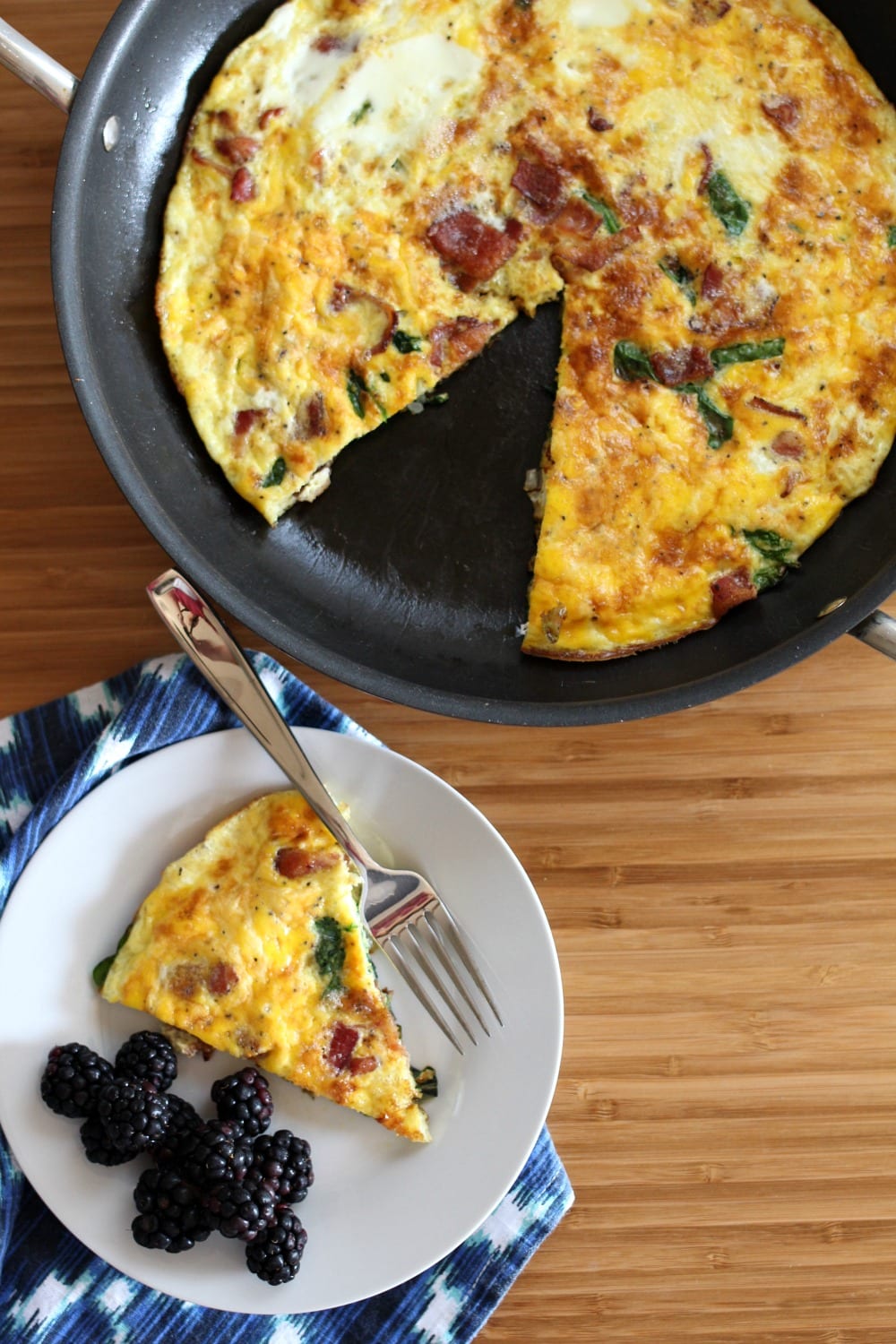 After taste testing a piece of the Jimmy Dean® Bacon and then seeing the flavor it added to the frittata, I'm not sure why I haven't bought this before. This is a premium bacon with a premium flavor.
Save and/ or print this Bacon and Spinach Frittata Recipe below:
What's your favorite way to cook with bacon? Eat it all by itself or incorporate it into a recipe? Share your bacon love in the comments below!