Did you know around 80% of women are wearing the wrong bra size? Could you be one of them? I recently found out that I was and after getting over the fact I'm a cup smaller than I had originally thought, I realized what a difference the right bra size makes. Not only is wearing the right bra size so much more comfortable, but when you think about it, our bras are the foundation of every outfit.
(Keep reading for a giveaway!)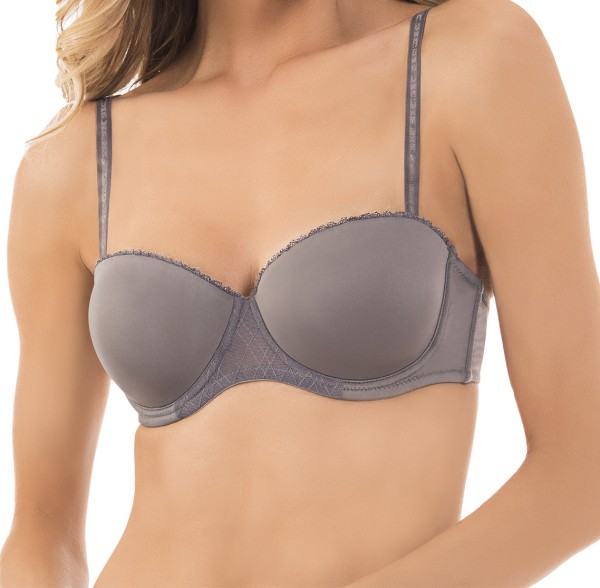 Wearing the correct bra size and the correct bra type, can help create an overall flawless look and give you the confidence you need to feel your best. I know I've attempted to wear shirts or dresses before that really needed a bra which featured a crossback strap, or possibly strapless.  What I needed was the Vassarette Beautiful Indulgence Multi-Way bra. This bra can be worn five different ways, so if you're wanting to wear that off the shoulder sweater (a big trend this season!), it's not a problem. It meets all your wardrobe needs. This gorgeous bra is available in colors  such as Calypso Blue, Mulberry and Silver Dust.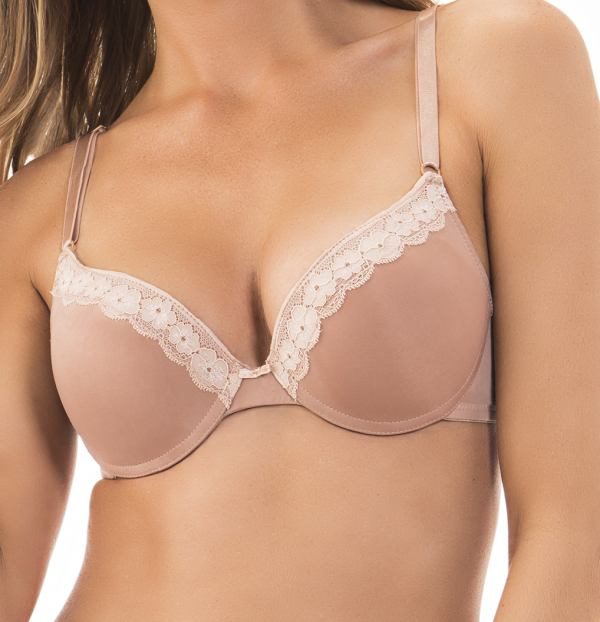 Or maybe you need more complete coverage and a bra that will give you a smoothing effect. If you've been wearing the wrong bra size, you are probably familiar with the bulge. It appears around your arm pit area and on your back, and not only can that wrong fit make you extremely uncomfortable, but it can create problem areas that don't even need to be there in the first place. The Vanity Fair Beauty Back Full Coverage Bra is perfect for full coverage and it features the leotard-style back, helping you with strap slip. Oh the dreaded strap slip. It can be very annoying and distracting.
How do you know what size to wear? Vanity Fair has some excellent fit tips for us. Have a look at their 'Support that Fits' poster and see if you're wearing the correct bra size.

Did you answer 'yes' or 'no' to the Fit test? I can happily say I was a yes!
I was recently sent some Vassarette and Lily of France bras (in the right size!) and have been wearing them for the past few days. I am in love with these bras. There's something about a new bra, in a design you love, in a size that fits you just right…that makes you feel like a million bucks!
The Lily of France Gel Touch Strapless is a bra like no other. I have always, for as long as I can remember, had issues with strapless bras. They slip, they scoot, they twist and I'm constantly pulling them up and waiting for the moment I can get home and take it off. The Lily of France strapless bra not only stays in place, but it has cleavage enhancing underwire. Vavavoom my friends! It also includes clear straps to give you some wardrobe versatility.
Another favorite of mine is the Vassarette Silken Heather Demi bra. It is the perfect t-shirt bra and every lady needs this in their life! I also love the Vassarette Add a Size Push Up, because well…it adds a size. 😉 And comfortably I might add.
A Few More Bra Tips
A few things to remember when it comes to bras:
Did you know it's not good to wear the same bra more than two days in a row? Our bras need time to breathe and if you wear them too many times in a row, they can get stretched out and cause unnecessary wear and tear.
It's also good to get a proper bra fitting at least once a year. Our bodies are constantly changing, which means our bra size can change.
Bra Giveaway
How would you like the chance to win a free bra? Yay! Enter via the Rafflecopter form below to win either a Lily of France or Vanity Fair bra (it depends on your size which one you will receive). Good luck!
Disclosure: Mom Fabulous was sent product in order to facilitate this post.