*Disclosure: This article is sponsored by Madison Reed
Fall to me means cooler weather, darker colors and change. I love fall more than I can express to you in words. I also love changing my hair….probably more than I can express to you in words. From the cut to the color, I love it all. In fact, I don't think I've showed you any pictures of me since I cut my hair. So, here you go. This is about 3 inches gone and I love it.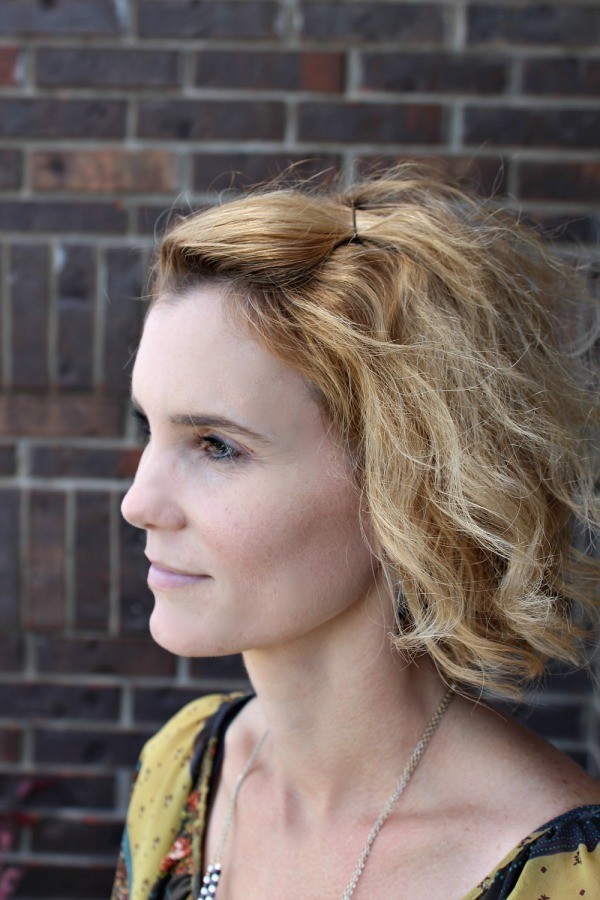 Although I love my cut, I hate my color. There's not even a name for this color, except maybe "over-processed, sun bleached, heat-style-it-every-day-until-it's-suuuuper-dry" color. That's a color right? Well, it was my color until the glorious, wonderful Madison Reed at home hair color entered my life.
(Read until the end for your 50% off code!!)
I knew I wanted to go darker, but I just don't always trust at home hair color. It can be scary and the last experience I had fried my hair. I'm not exactly sure what happened, but after I rinsed out my color my hair was so dry and brittle I wanted to shed tears. So I just left it alone and let the grays (sigh) move on in and get comfortable, while my dark roots grew in.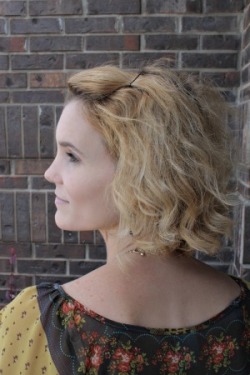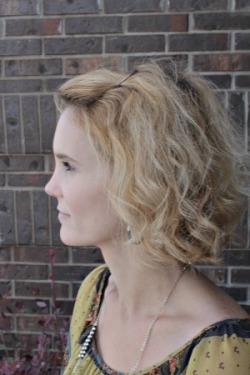 Yep, it was time for a change and Madison Reed was just the hair color up for the job.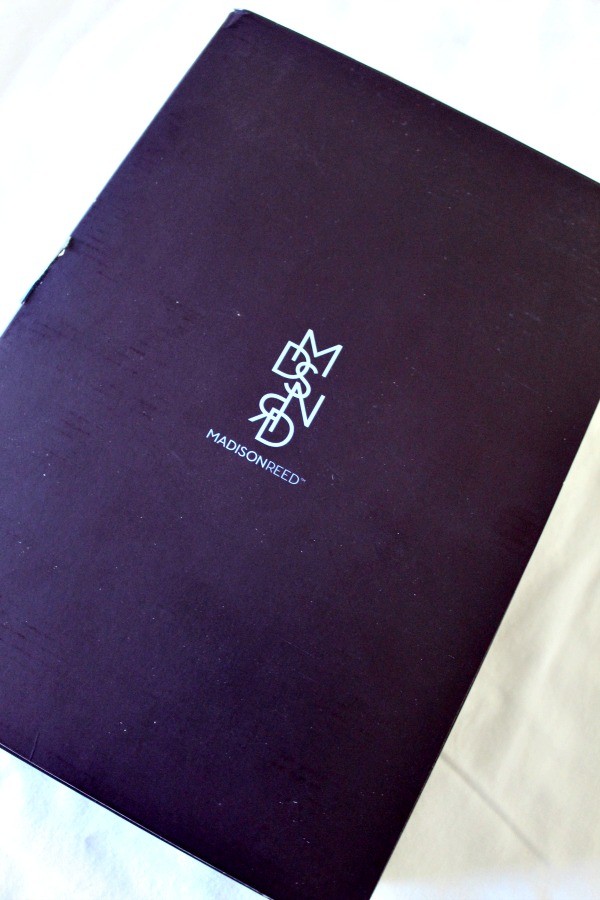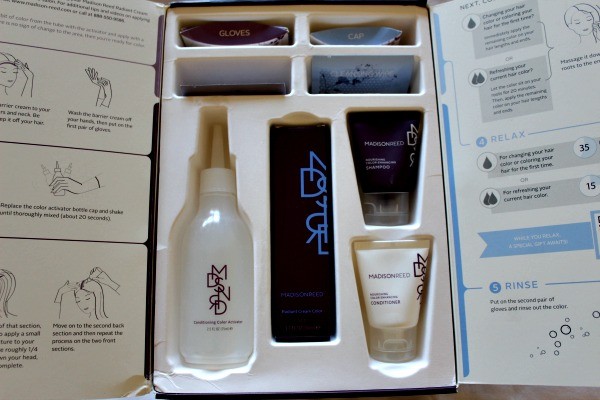 The hair color system comes to you in a beautiful purple box filled with lovely things. As you can see in the picture above, it's not your average hair color. It comes with a barrier cream, gloves, a cap, shampoo, conditioner and of course the ingredients to mix your color. When I opened the box I was immediately surprised by the amazing smell. It didn't smell like chemicals! It smelled like natural hair products.
Madison Reed at home hair color is a system that delivers healthier hair color that works for you. It's Ammonia, Resorcinol, and PPD-Free, with No Parabens added. It contains nature's best ingredients which means improved performance, healthier hair and a vibrant color. They guarantee salon-quality results and after my experience, I would 100% have to agree with that! My hair color looks fantabulous…if I do say so myself!
Would you like an after shot? Okay, let's do a before again…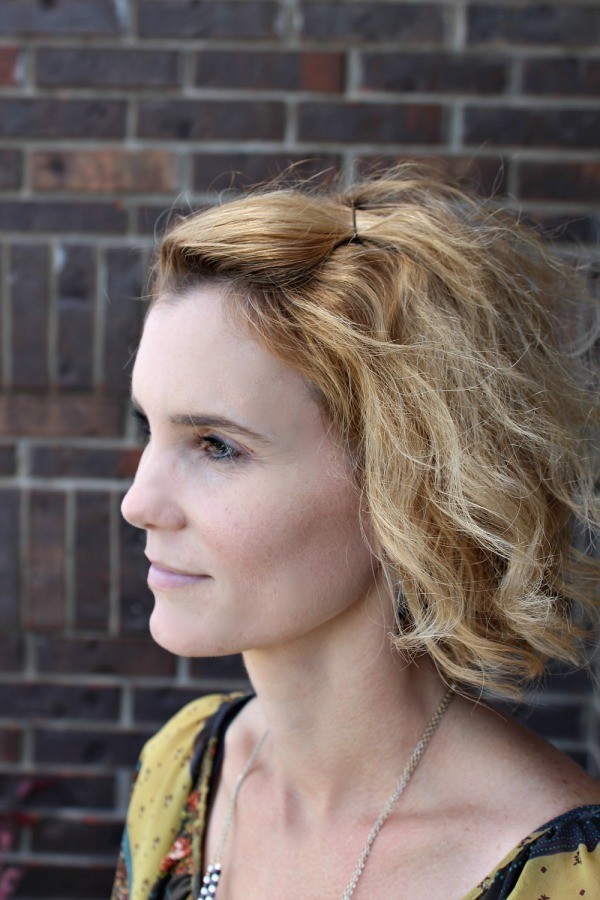 And now after…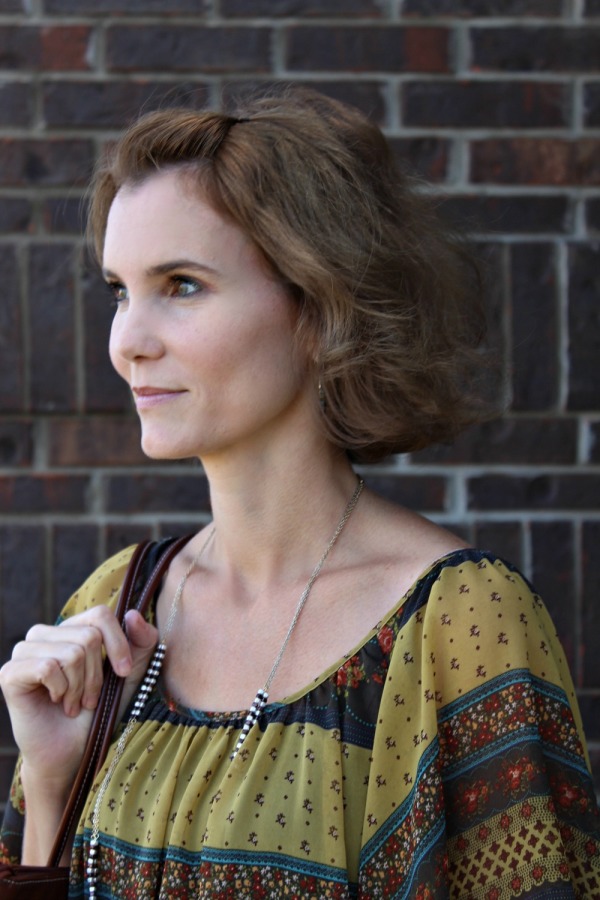 Ta-daaaaa! I'm a brunette you guys! And I absolutely love it! I've colored my hair at home before a darker shade and it turned out…well, kind of red. RED. The results from Madison Reed are dark and rich. How does my hair feel? Healthy, soft and like I just came home from the salon.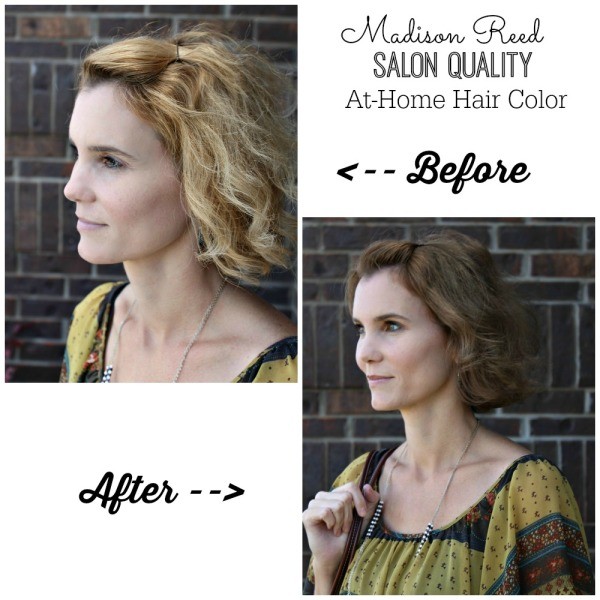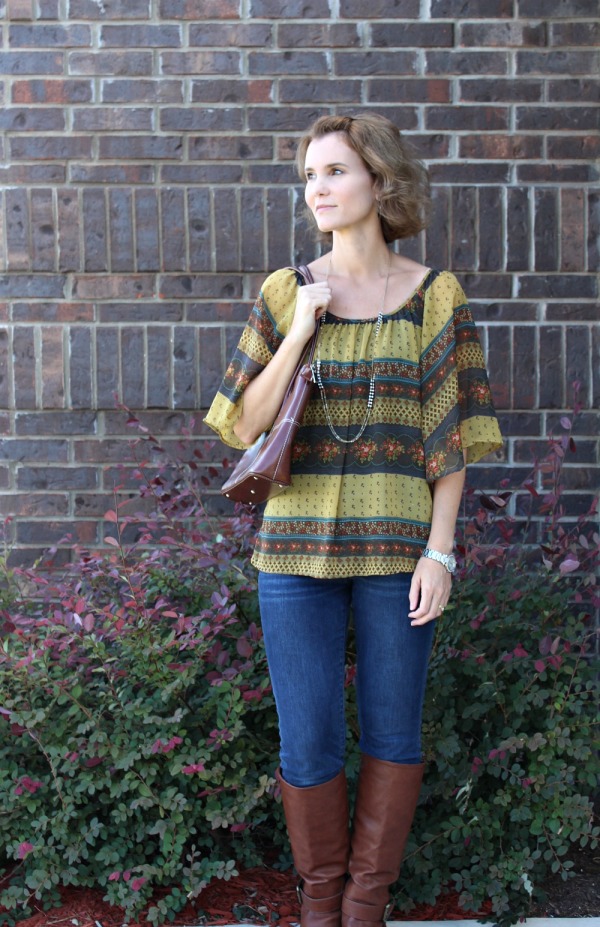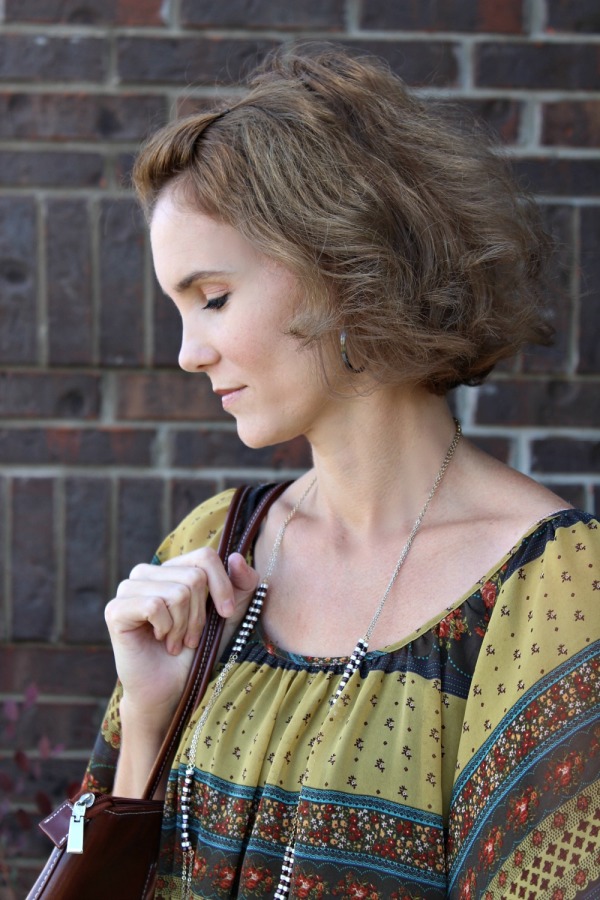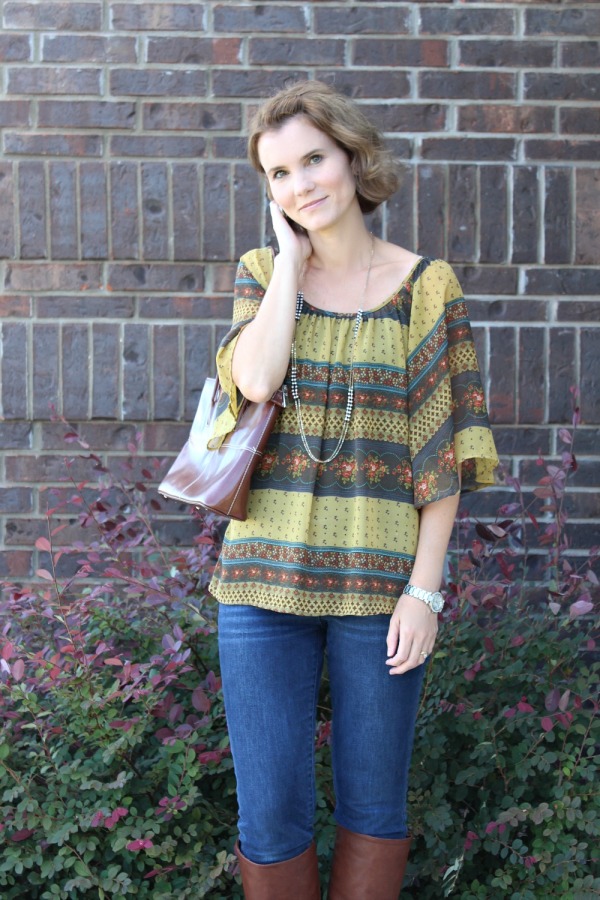 Usually when I color my hair, I have no real plans for what to do while I wait for the color to set. Why is that!? Why not turn it into a spa-like experience at home. So I did!
(First I snapped a picture of me in my cute little cap. HI!)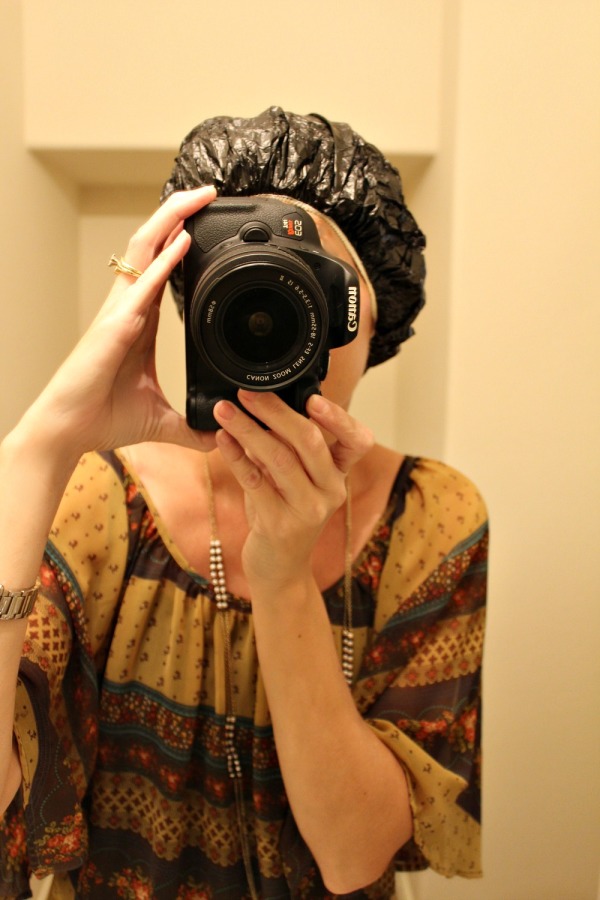 Now it's time for relaxation…For me that's a glass of red wine, a little snack and a movie. Today it was my favorite movie – "The Holiday". Since we're SO close to Christmas. Ha! This was some "me time" at its best! I love that I can use salon quality hair color and enjoy some pampering in the comfort of my own home. I am doing this every time I color my hair from now on!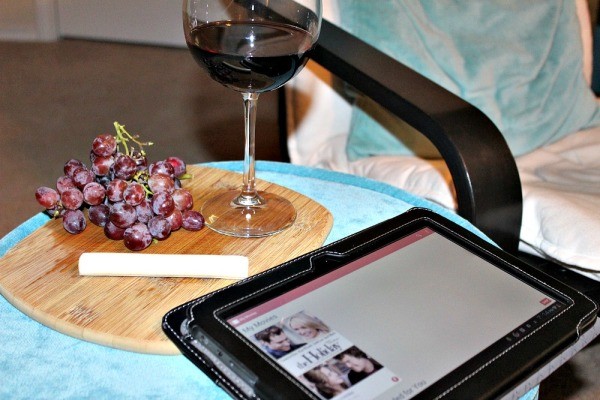 How would you like to experience the at-home luxury of Madison Reed at 50% off. You too can create some me time. Maybe you could paint your nails. or take a bath, or sip on some wine and watch a movie like I did. Whatever you choose, you get to do it at 50% off your first Madison Reed Color Kit with code MRPAMPER! Order yours HERE!
This is good for new customers only, not combinable with any other offers, and valid only on one Color Kit. Expires Nov. 30, 2014.
Madison Reed will help you find your color with their Color Advisor. I went through the process and ended up choosing Veneto Light Brown. You can also ask their expert stylists questions, send in a photo of yourself, among other things. They also have an app you can download, which I did and redeemed a reward.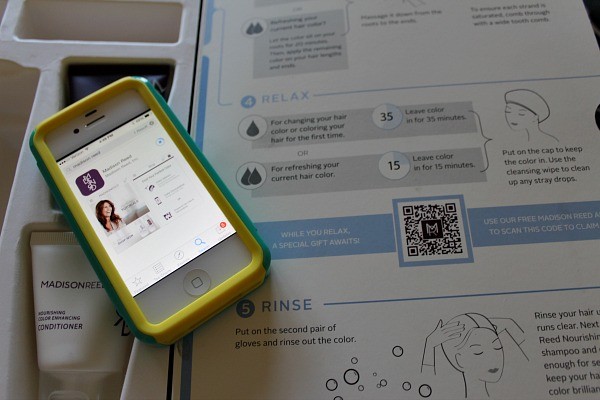 So. what do you think? Are you ready to experience all the wonderfulness that is Madison Reed at home hair color? At 50% off? Give it a try and fall in love with it like I did.
I'm going to go see what outfits look good on a brunette now. See ya later!