If you're on the hunt for a maxi dress outfit that is as easy as putting it on, adding a few accessories, a pair of great shoes and you're good to go — do I ever have the maxi dress for you. The Pintucked Maxi Dress in chambray from Chadwicks is your perfect summer companion.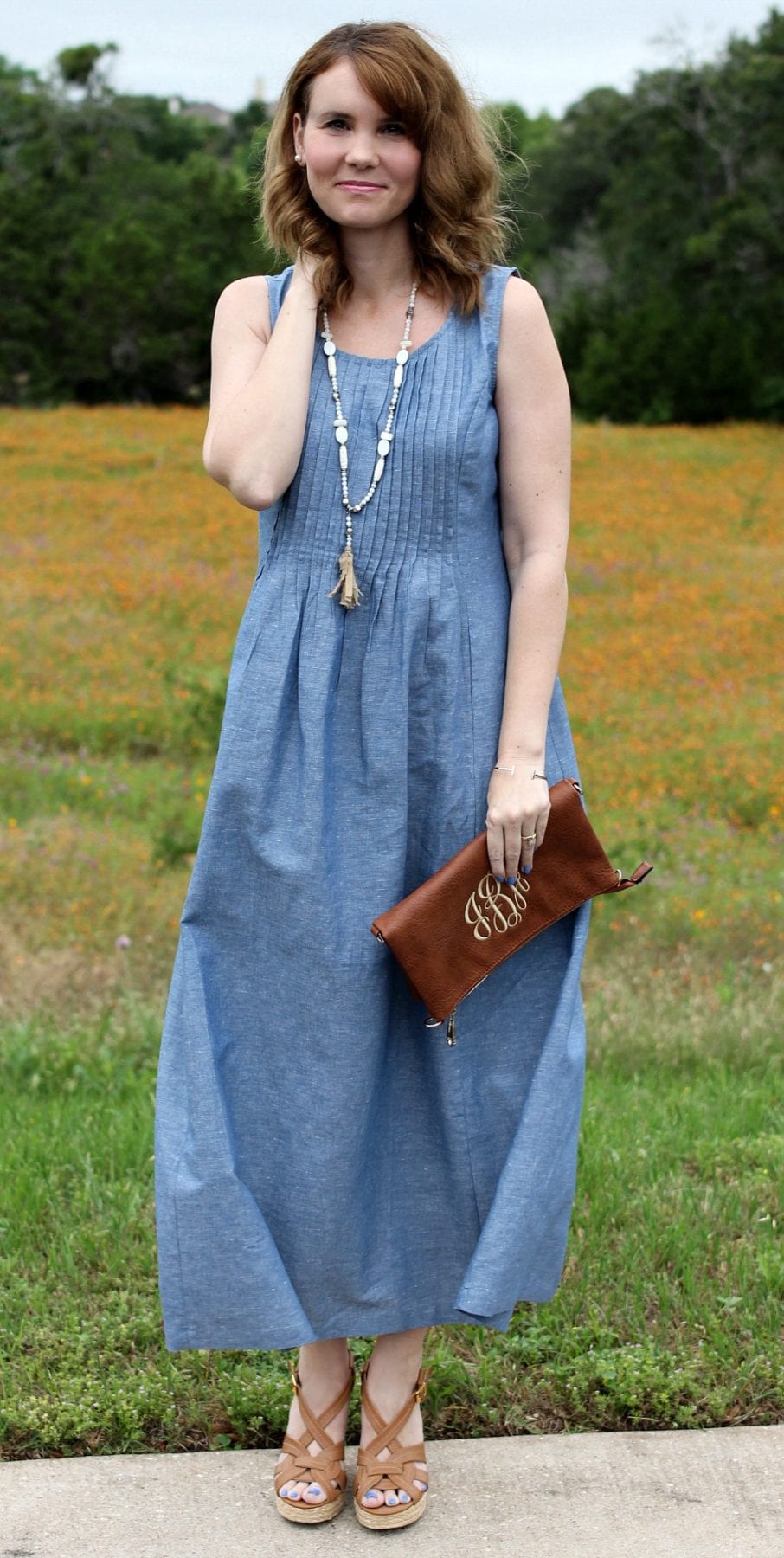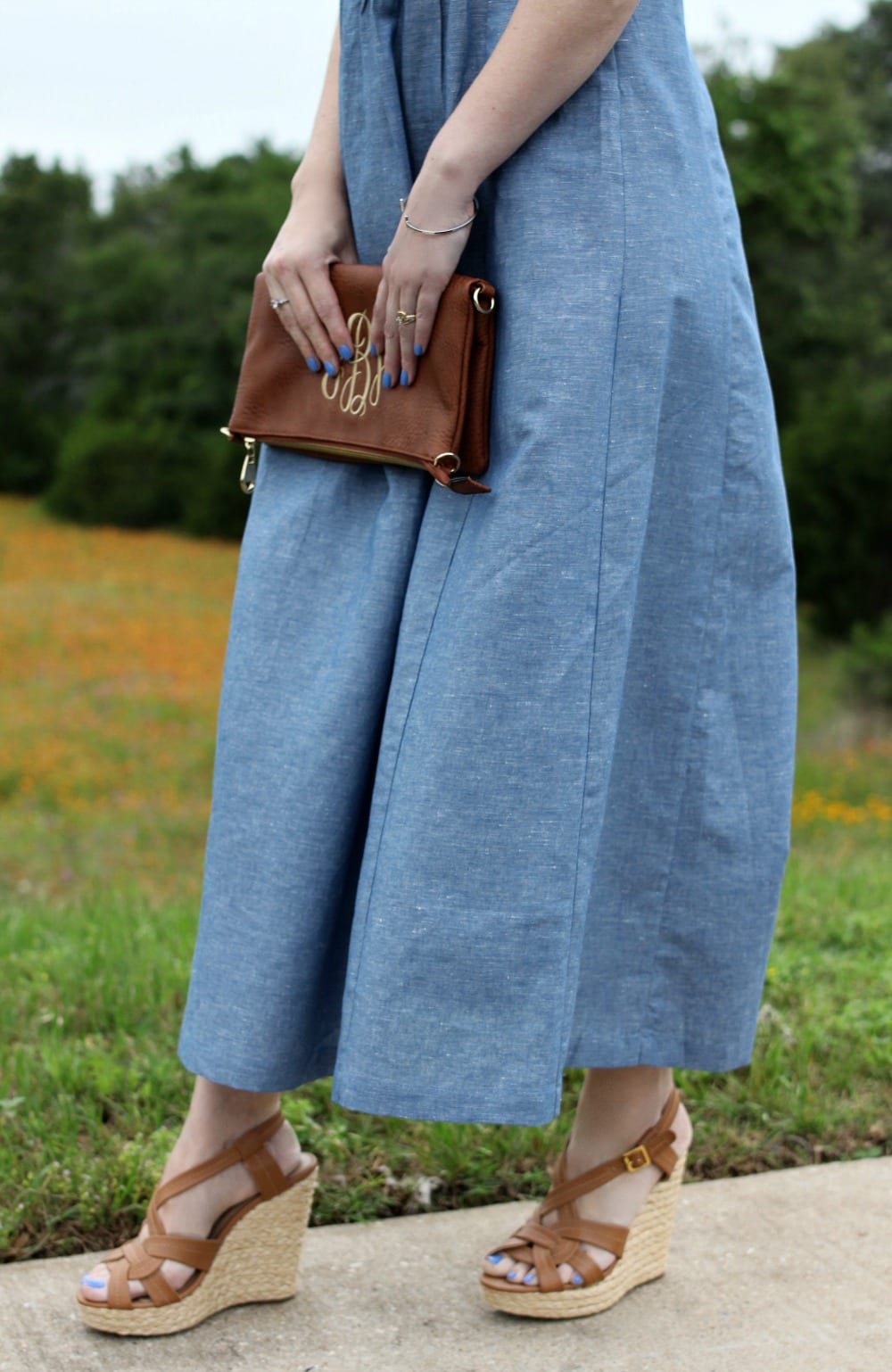 Quite often maxi dresses leave me feeling a little frumpy. (Not these though!) Sometimes I'll add a belt to give the waist some definition or a cardigan to break up the boxy look a bit. But this chambray maxi dress features a pintucked waist making it extremely flattering.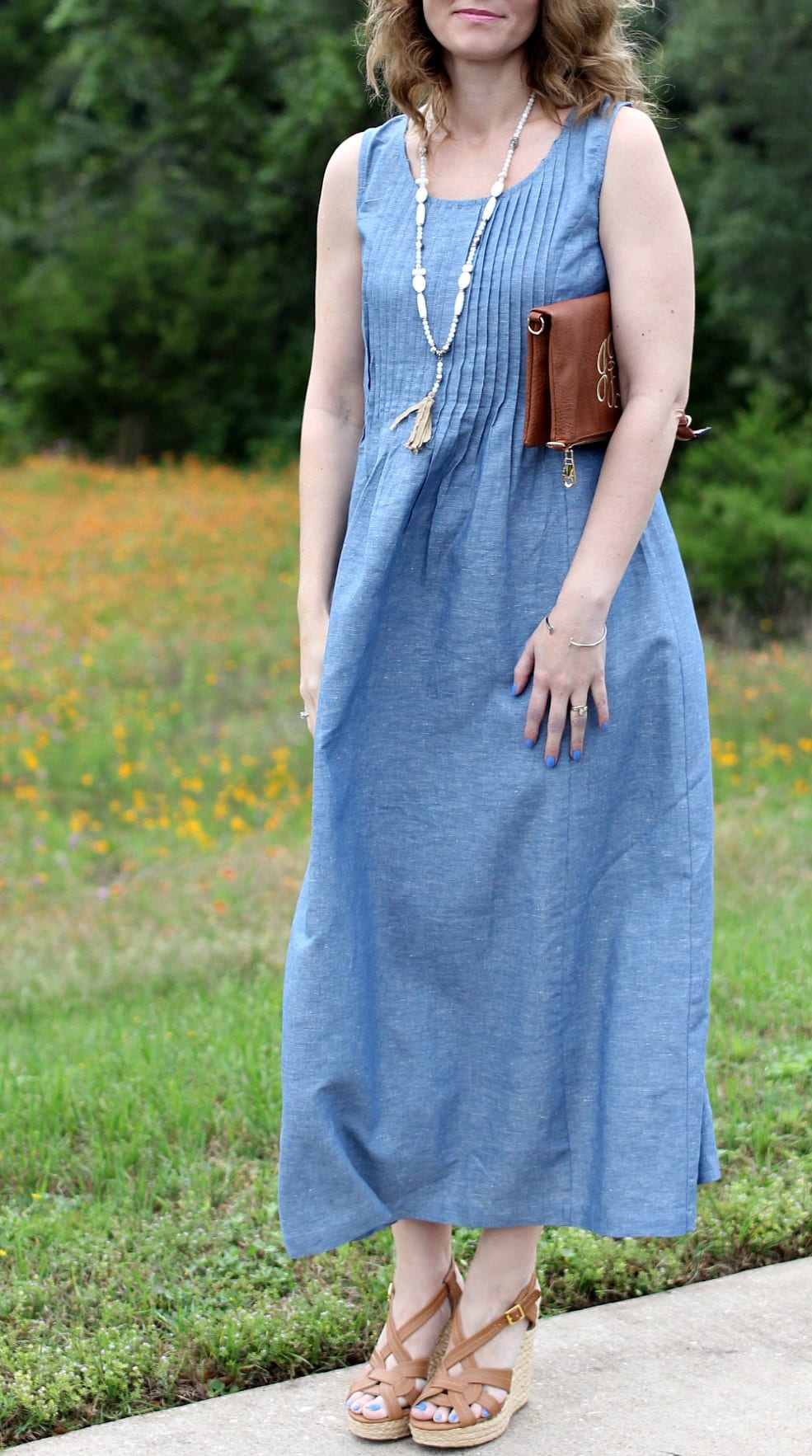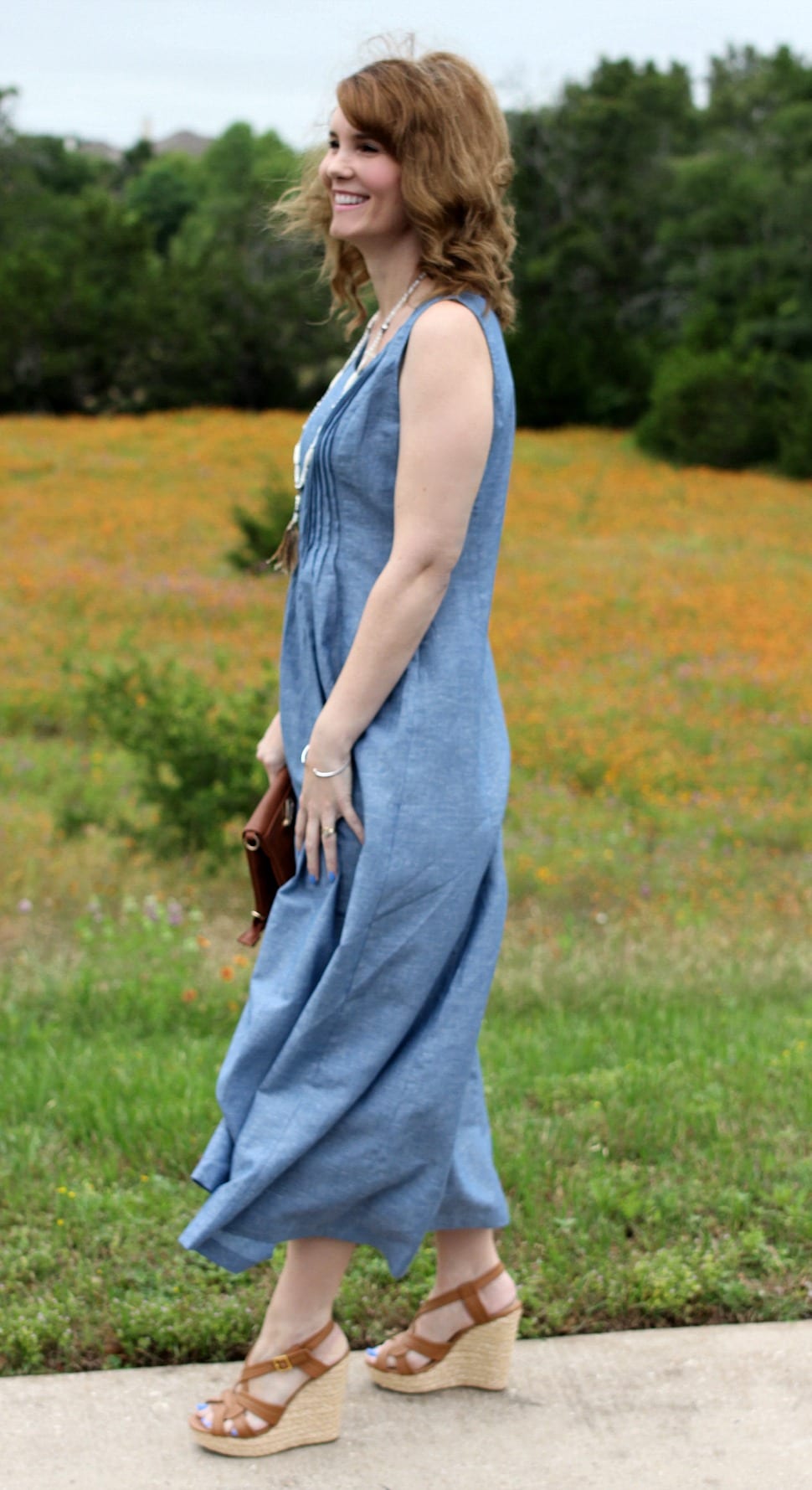 The dress is very true to its size. I ordered a small and  I'm 5′ 5″ and it sits just above my ankles. I like how I can also wear flat sandals and the dress won't touch the floor. It has a side zipper you can't even tell is there, is made with rayon/linen blend and is machine washable. It does require pressing, but the high quality fabric doesn't take long to get the wrinkles out. I haven't washed it yet, but I did read some reviews saying to be careful washing it, as it can shrink some.
The pleats in the bodice are very flattering and give it some nice texture. I paired it with a tassel necklace from last season. (I think this tassel necklace would look really cute with this dress.) You could wear this with a long or short necklace, or even no necklace at all.
Be sure to check out the floral pattern available in this maxi dress style. It's equally as pretty!
Do you like this look? Shop it below!
SHOP THE LOOK – Maxi Dress Outfit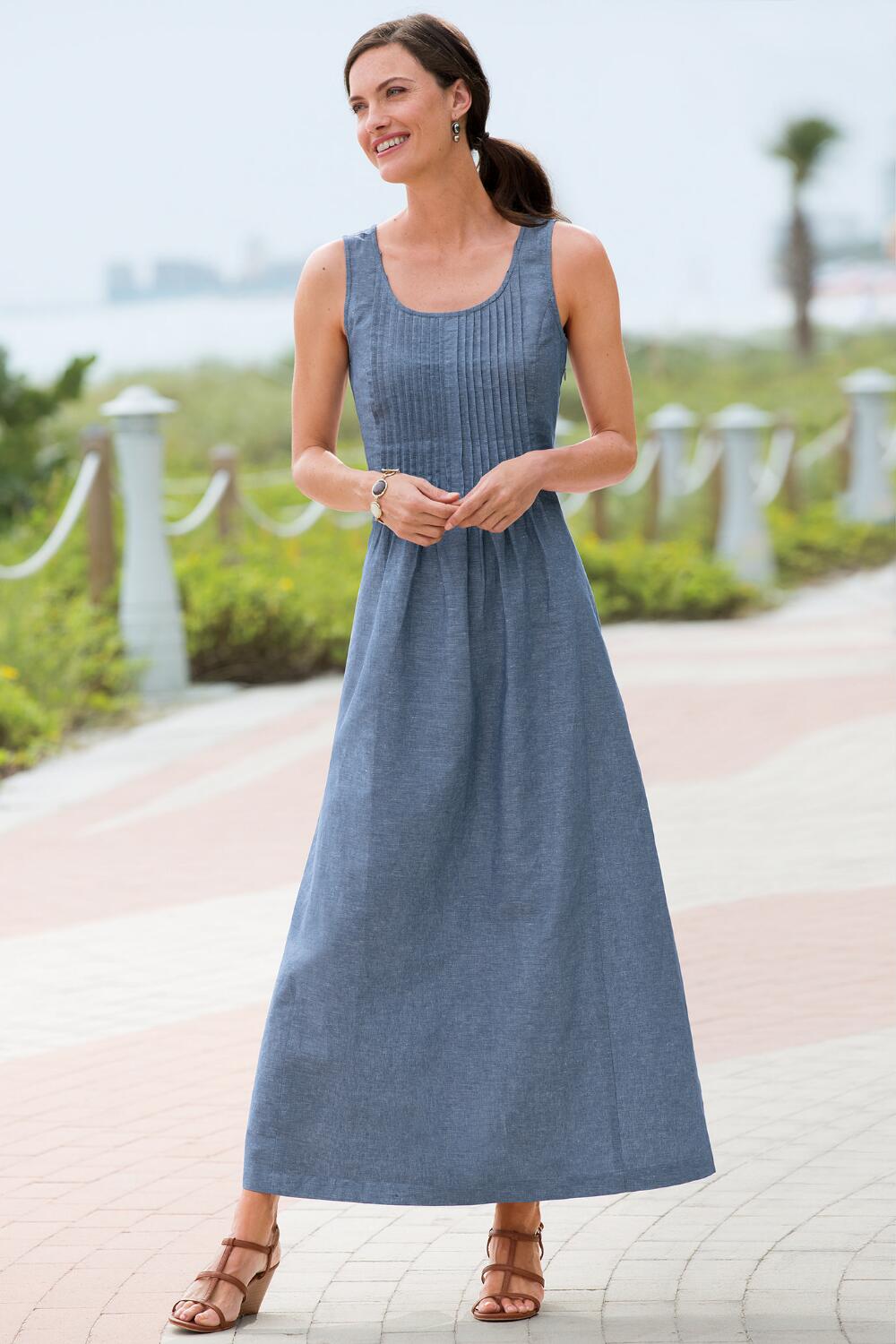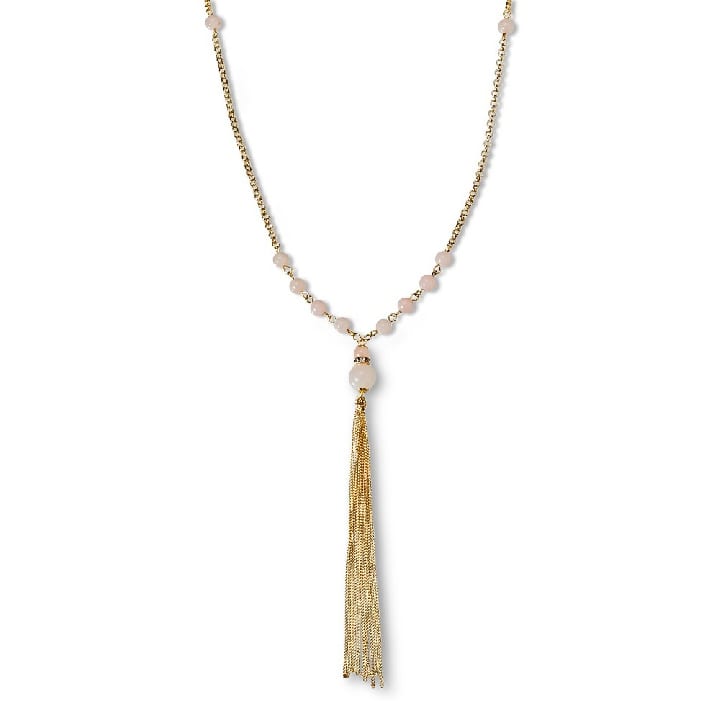 Tassel Necklace $16 (similar)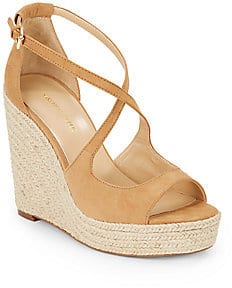 Wedge Sandals (similar)
If you like what you see and want to stay up to date on all Mom Fabulous' posts, please sign up for my weekly updates here.
Are you a pinner like myself? Great! Be sure to follow my Fabulous Outfit Ideas board for daily outfit inspiration.
Disclosure: This post contains affiliate links. Please read our disclosure policy here. Mom Fabulous also received samples in order to facilitate this post. All opinions are my own.