I am not a DIYer. At least not a really good one anyway. I'm not sure if it's because I have patience issues or completely lack the skills and am not hard-wired for it. Whatever the reason, I love it when a company makes it easy and simple for someone as DIY challenged as myself to make something in my home look fabulous.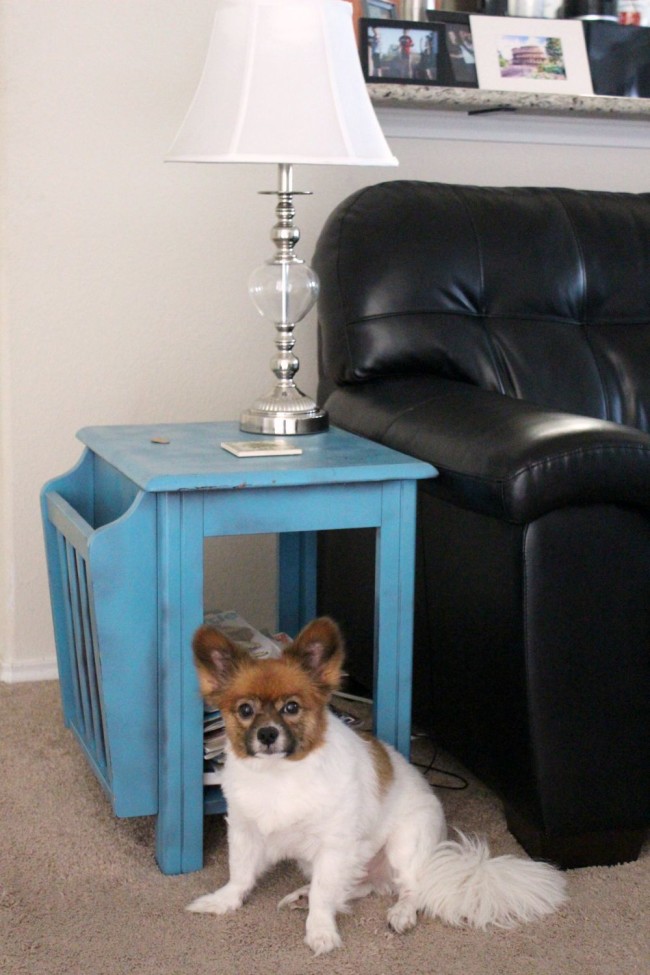 You see that blue end table (and adorable puppy)? It has issues. It has had issues since the day I attacked it with spray paint. There's no need to get rid of it because a) it was one of the first furniture pieces we bought as a married couple and has sentimental value b) it's still in perfect shape. I knew it needed a serious paint job, but I wanted something that would look really good without too much effort.
So when I found out about Maison Blanche no-prep furniture paint, I knew this was something I needed to try. Choosing a color was really hard! As you can see from the paint selection above, they have some gorgeous options. After mulling it over for quite some time, I decided to go with Wrought Iron.
Maison Blanche Paint Company's Vintage Furniture Paint is a premium no-prep Furniture Paint. Their exclusive formula contains chalk and will adhere to almost any surface. It was designed with you, the creative and conscious consumer, in mind. It's also low in organic volatile compounds, making it green and eco-friendly.
I set up my project in the backyard and got to work! Do you like my hi-tech flattened card board box set up?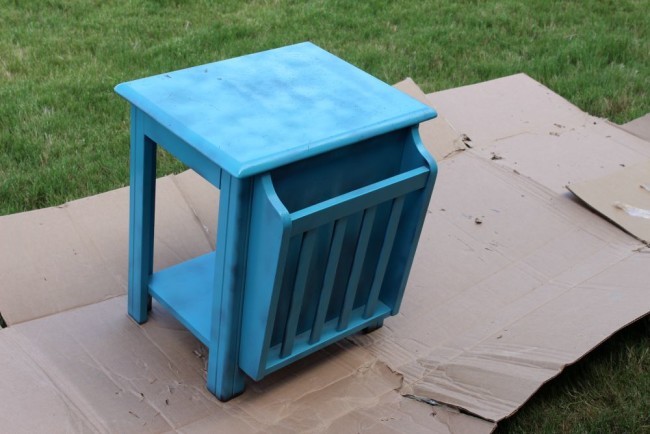 The paint adhered seamlessly and easily to my already painted table. How did it turn out? Fantastic!!
The dark table next to our big black couch felt a little dark, so my husband suggested we do a stripe in a complimenting color. I decorate mainly with black, gray, blue and yellow. We decided yellow would really pop and look modern against the wrought iron color.
What do we think? We absolutely love how it turned out! Now we have a unique piece of furniture you can't find anywhere else.
To find out more about what Maison Blanche has to offer, visit their website. They're available in stores across most major states.
Do you have any DIY projects you're wanting to give a fresh coat of paint?

*Disclosure: Samples were sent to Mom Fabulous to facilitate this post.