This is a sponsored post written by me on behalf of King Digital Entertainment for IZEA. All opinions are 100% mine.
From waiting at the airport, travel time on the plane, to trips in the car and everything in between – there's a lot of downtime while traveling. One way I've been passing the time is with the first word-based "saga" game from King Digital titled AlphaBetty Saga. I downloaded it the day we left on our trip to Colorado and I had no idea just how much fun I would have, not to mention my kids!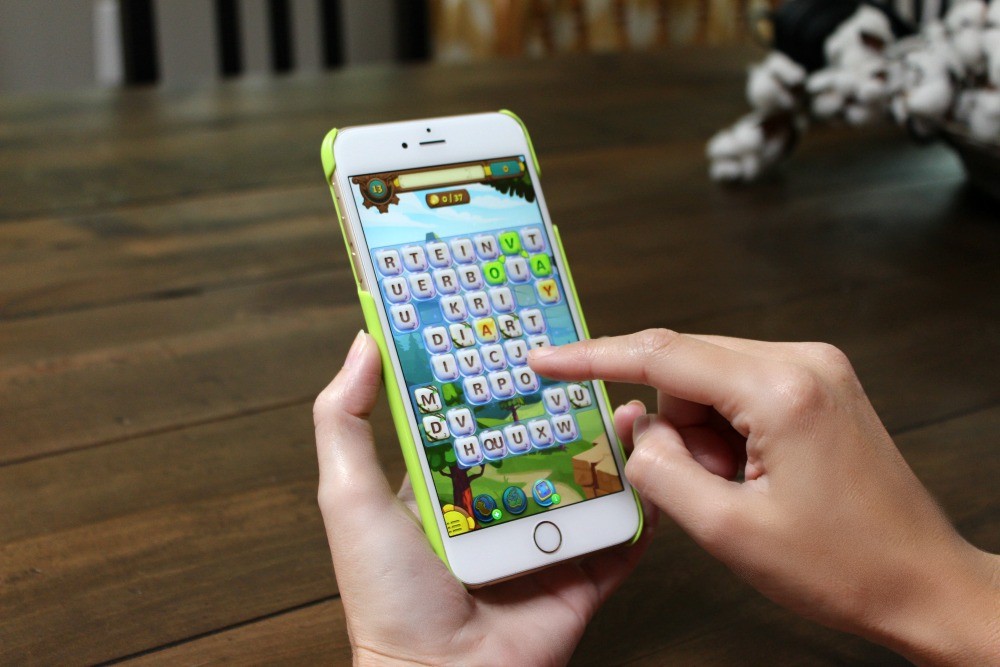 King Digital knows a thing or two about fun games. Does Candy Crush or Farm Heroes Saga ring a bell?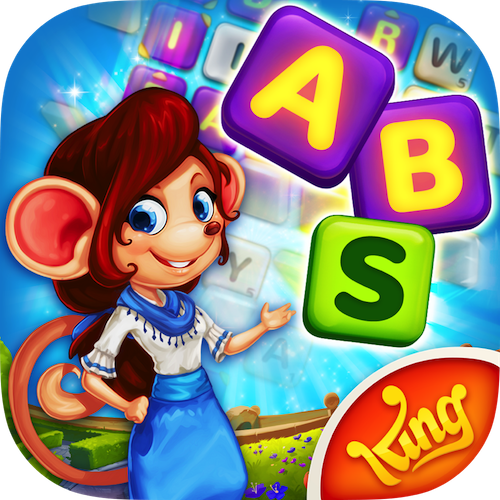 Just like Candy Crush (which I also recently downloaded), there are challenges and levels to pass. On AlphaBetty Saga, you spell words in order to complete tasks such as getting all of the cheeses or popping the bubbles. As of now, I'm on level 24 and am patiently waiting to pass it. I'm kind of stuck right now! My 11 year old son has been helping me and my daughter decided to get in on the fun and downloaded it herself.
We were driving home from the mountains last night and two of us were playing the game on our devices. For about an hour you heard "I spelled gauge! I spelled magic! Is node a word?" Not only is it fun, but educational as well. My youngest learned quite a few new words on our trip.
Speaking of traveling, beyond the game, AlphaBetty Saga's creator, King, recently released a survey to help summer travelers avoid spelling mistakes during their summer travel. What are the 5 most difficult U.S. cities to spell? Check out this infographic they created.

By playing AlphaBetty, players can improve their spelling and avoid any summer travel issues by being sharp with their spelling. Here are a few quick and easy spelling tips from King:
Double check when booking travel – a flight from New York City to Champaign, IL is roughly $2,400 cheaper to fly to than accidentally booking a trip to the Champagne province in France
Don't rely on spellcheck – some travel sites do not correct misspellings in searches – when heading to Hawaii, Kaumalapau may need to be typed a few times to be sure
Read every day – whether a novel, a text book or go full on cartographer and scan some maps
Practice makes perfect – test your spelling skills with word games like AlphaBetty Saga to improve daily
Would you like to test out your spelling skills and improve on them? Download AlphaBetty Saga for free on the Apple App Store or Google Play today. Let me know which level you get to! Keep up with the game by liking the AlphaBetty Saga Facebook Page and Follow the Betty on Twitter.