Sponsored post by Mirum Shopper. All opinions are my own. Unilever is the NCAA partner, not Walmart.
With a change in seasons, comes the need for a change in grooming habits. For myself personally, my skin gets drier and I have to use a lotion with a little more oomph. My hair also gets drier, so I'll often use a leave-in conditioner and do hair masks a couple of times a month.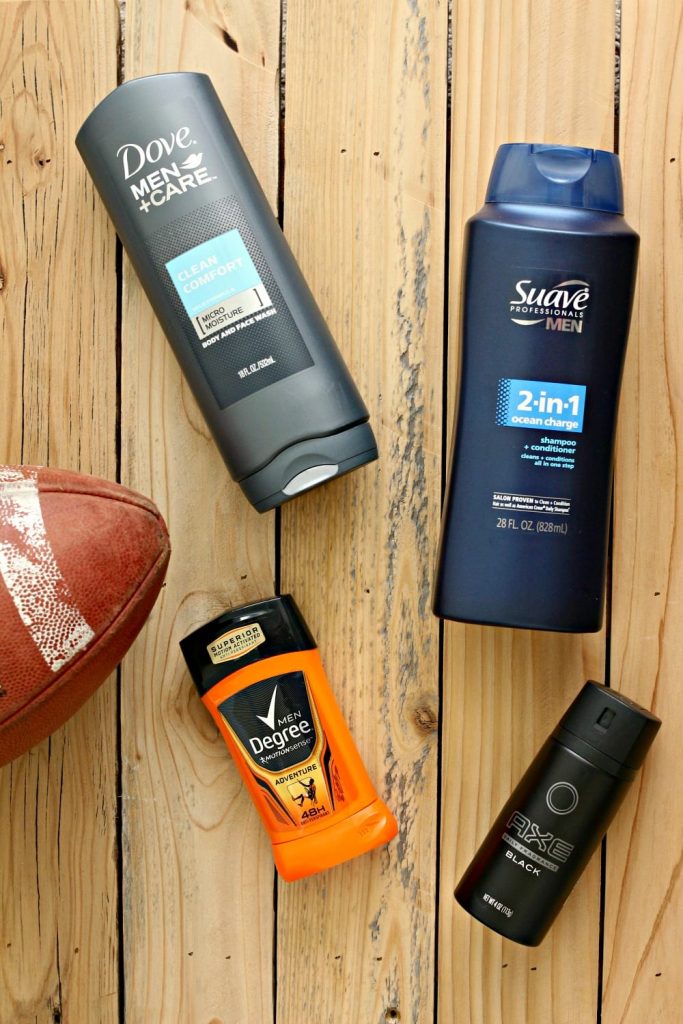 The same goes for the men in my life. Whether they're cheering on their favorite college team at the stadium or yelling at the TV from the comfort of their own home, a change in season (a.k.a. football season) means it's time to upgrade their grooming game.
I've teamed up with Unilever to chat affordable and effective men's grooming products available at Walmart. It's a brand I know well and have trusted both for myself and my family.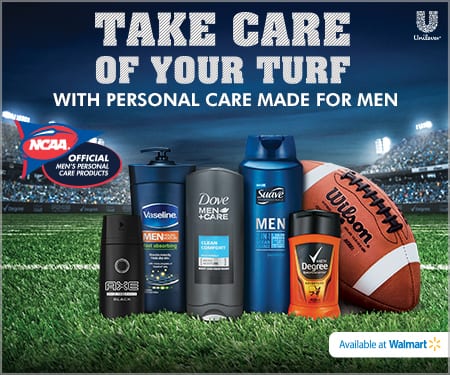 I'm usually the one that buys grooming products for the guys in my home, so I've come to learn what they like and what they don't. In order to provide them with grooming products that work, but ones that don't kill our grocery budget, I've come to rely on Unilever Men's products.
I still remember when both Dove and Suave came out with their very own men's line. Early on in our marriage, my husband and I would share shampoo and conditioner. We just used what was available, with no consideration to the possibility we had different grooming needs. When I first brought home Suave Men, my husband balked at it a little, but after using it for awhile he was hooked and now it's his go-to product.
He likes the 3-in-1 shampoo + conditioner + bodywash. He also has a great sense of humor, as noted by a recent Facebook post of his. (Used with permission of course. 😛 )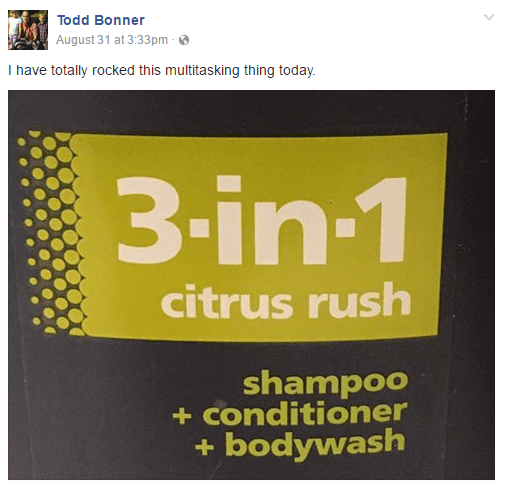 My response:

My boys (17 and 12) really like the Dove Men + Care face washes and the Axe body sprays. They currently have three face washes in the shower and I'm not even sure how many body sprays. My youngest son says it gives him, and I quote, "a necessary variety." Works for me!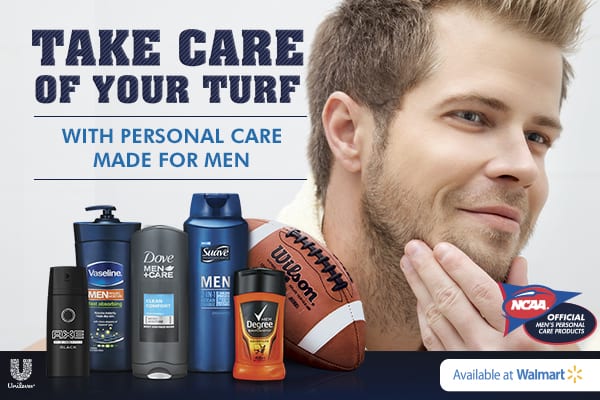 Here are a few of their favorites:
AXE Black Body Spray – This refined and subtle fragrance combines notes of bergamot, rosemary and cedar wood allowing you to make an impression without going over the top. A single spritz to the pulse points on your wrists, forearms and neck is all you need.
Dove Men+Care Clean Comfort Body and Face Wash – Dermatologist recommended Dove Men+Care Clean Comfort Body Wash uses unique MICROMOISTURE technology, which activates on lathering, helping to lock in your skin's natural moisture and leaving skin feeling hydrated. The shower gel washes away quickly without leaving residue behind. This noncomedogenic and hypoallergenic men's body wash will leave you with a clean body and a refreshing scent and keep your skin stay healthy, hydrated and protected against irritation and dryness.
Suave Men Ocean Charge 2 in 1 Shampoo and Conditioner – Our 2-in-1 Ocean Charge Shampoo and Conditioner cleans and conditions your hair all in one step. Designed for the specific needs of men's hair, it's salon proven to clean hair as well as American Crew® Moisturizing Shampoo.
Degree Men Adventure Deodorant – Degree Extra Fresh Adventure deodorant stick offers 24-hour odor protection for your daily adventure. A rugged, woodsy scent blended with citrus and a hint of musk.
See what other products can help your men 'Take Care of Their Turf" this season.