In every woman's wardrobe, there are a few must-have staples. One of those is a collared shirt (actually several) that you can pair with jeans, slacks, and shorts in the summer. These buttoned-up beauties can be worn alone, under a blazer, dressed up or down.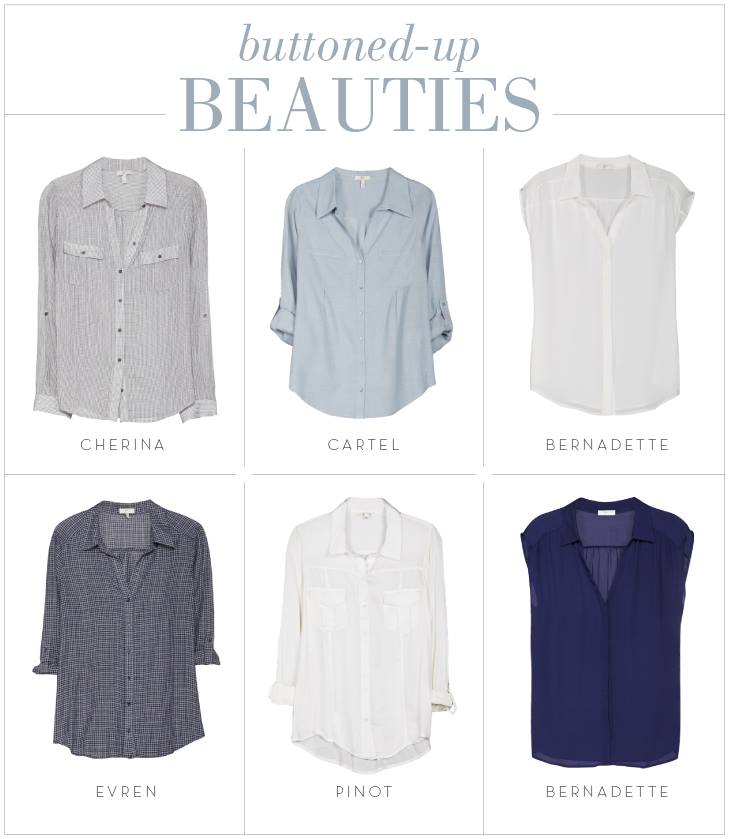 A good buttoned-up shirt is extremely versatile, so when these gorgeous shirts from Joie (that's French for "Joy") showed up in my inbox, I knew I had to share these with you. They are the perfect addition to your wardrobe ladies.
Like what you see? Me too! See more on their website here. Also, be sure to check out their social media accounts. They also have a fabulous blog.
Which top is your favorite? That Pinot top has my name ALL over it.
Photos courtesy of Joie