As I mentioned in my newsletter, I know winter white outfits are completely impractical, but they're fun! (You can sign up for my newsletter here by the way. I give content sneak peeks, plus exclusive fashion and beauty tips.) I also know that even wearing white denim is a big stretch for some of you because, hello, life is messy. (Side note: I've heard amazing things about Old Navy's Stay White jeans!)
But every once in awhile, there may be a moment where you can dress out of your comfort zone a bit. Maybe you have a chance to go out for girls' night, dinner with friends or date night with your significant other. And you just might be looking for something totally out of the ordinary. A winter white outfit is definitely not ordinary.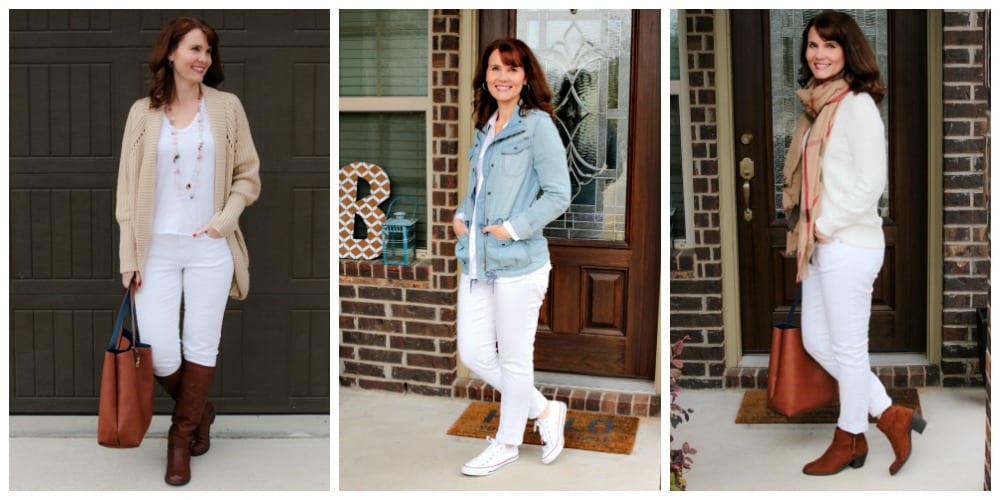 I put together three winter white outfit ideas featuring white denim + a white top and added in other elements. I also created three virtual outfits, so keep scrolling down for those.
Winter White Outfits
Outfit details: White Denim | White sweater | Scarf | Boots (sold out, but similar here) | Necklace
Outfit details: White denim | White top (sold out, similar here) | Cardigan (similar)  | Boots (similar) | Tote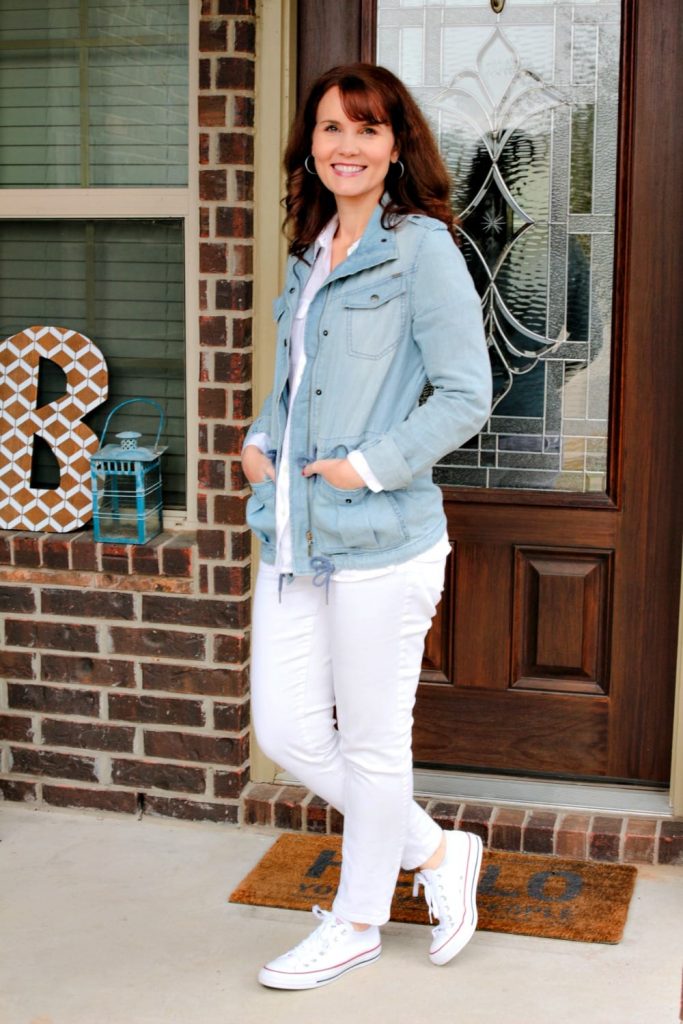 Outfit details: White denim | White Button Up | Converse | Chambray Anorak Jacket
3 More Winter White Outfits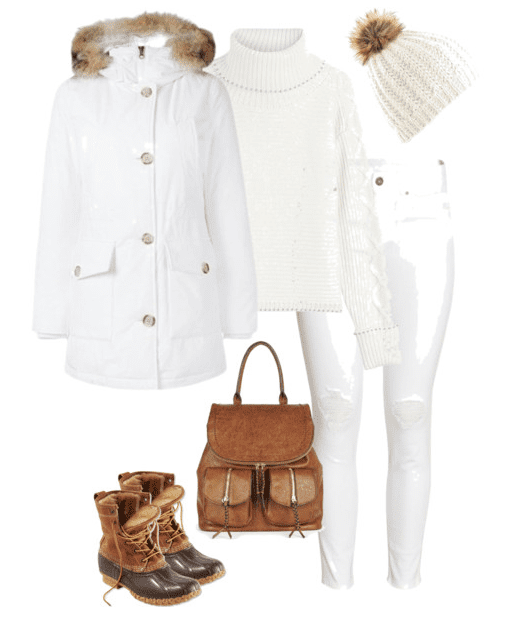 So tell me, would you wear an all white outfit? Ever? 🙂 I carry a Tide to go Pen with me in my purse and it's definitely saved me from a few white denim incidents. Of course, don't forget, there are the Old Navy Stay White jeans. I am definitely buying a pair of these this spring. I can't wait!