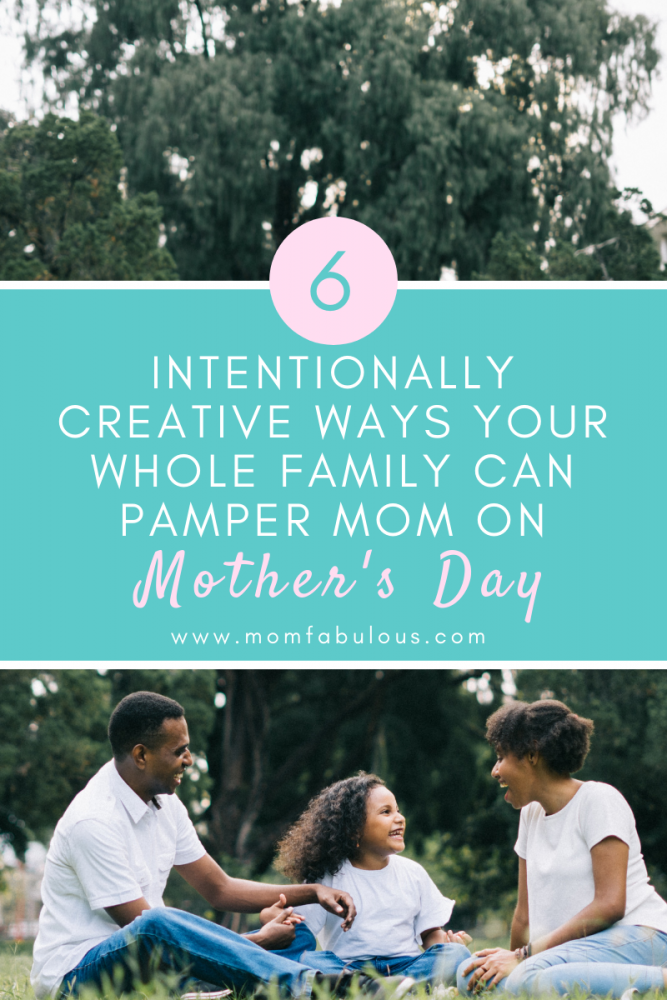 Mama is a pretty special lady, and Mother's Day is the perfect time to pamper her and share your appreciation. Here are a handful of practical, unique ways to love Mom on Mother's Day! Be sure to include the whole family: Dad and kids; even pets or extended family are welcome!
1. Host a multigenerational meal
Invite the grandparents, aunts, uncles, cousins, and the friends who are practically family members for a multigenerational meal. As Dad and kids, this may feel overwhelming to pull off. But here are the basic tips you'll need to pull off this epic dinner:
Send a digital invitation using something like

evite.com

. You can post all of the details and everyone can easily RSVP there.

Have a cookout with hamburgers, hotdogs, beans (in the crockpot), chips, and fruit. Or make it potluck style, where you provide the main dish and everyone else brings sides, drinks, or desserts. Do the women in your family enjoy wine, beer, or cocktails? Be sure to have their favorite drinks too!

Use paper plates and plastic silverware for easy cleanup.

Host this at a park pavilion or in your backyard so you can accommodate a large group.

Employ the kiddos to make signs or hang decorations like crepe paper and balloons.

2. Make Mom's favorite meal
What is Mama's favorite food? Does she have a favorite meal or restaurant? Surprise her with this on Mother's Day!
Make all of her favorite foods, even if they aren't a traditional meal. Coffee, ice cream, green beans, cheese, and pretzels? Sounds like a memorable "meal!"

Order take-out from her favorite restaurant.

Don't feel restricted to a Mother's Day meal. You can create a basket of her favorite foods (wine and chocolate!), or a gift card basket to her favorite places. Even $5 goes a long way for coffee, lunch or dessert.
3. Have a family picnic
Go to the nearby park (or her treasured spot in your yard) and spread out the blankets. Add lanterns if it's at dusk, or pin down the blankets with rocks painted by your children. Purchase plates, napkins and silverware in her favorite color. Make a spread of her favorite foods or surprise her with her most-loved dessert. Don't forget your camera to snap memories of the moment!

4. Create personalized cards or books
Mother's cherish handmade items from their kids (and husband). Skip the store bought cards this year and make handmade cards. Your little kids can scribble a picture, young children can write "I love you Mom" in their chicken scratch, older children can creatively draw pictures, and teens could write a sentimental note or produce a work of art.
Bonus: Ask your kids, "What do you love most about Mom?" Then write that in their card. Her heart will melt.
Want to go a step further? Create a family yearbook with photos from the past year. (You can easily do this at Walmart, Walgreens, Shutterfly, or similar websites. Some even offer a service where you can upload your photos and then they will create the book for you.)
5. Write poetry, compose a music video, or perform a family play
Mothers adore artwork from their family as much as they adore art in general. If you have extra time or if your children are extremely artistic, opt for one of these endearing choices.
Have your kids write a poem. Each child can write a stanza and then read it aloud to Mom on Mother's Day.

Compose a music video. Take Mama's favorite song and change the lyrics to suit her. Or have your creative little ones come up with something all on their own. Don't hesitate to have them put on Mom's clothes, jewelry, or makeup to truly honor her.

Perform a family play. What funny things is Mom known for? Or what are her best Mom-isms? What is your favorite thing about her? Grab your phone or tablet to film an endearing yet hilarious video all about Mom. Ideas:

How she loses her sunglasses when they're on her head.

The way she dances while she cooks.

How she hops toward the door as she puts on her shoe.

The look on her face when she's trying to discipline yet wants to laugh.

How she cries when she laughs so hard.

Imitate the funny bodily noises she makes (farts, burps, gurgling tummy, sneezes, etc.)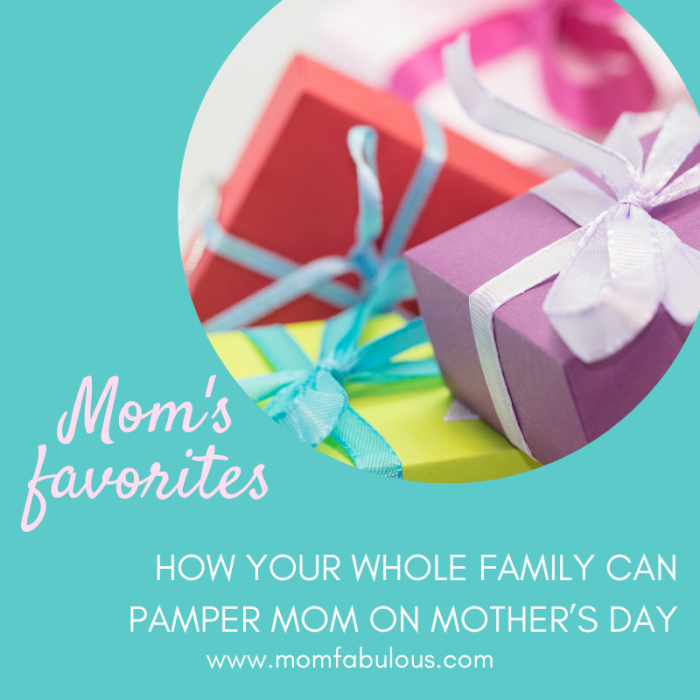 6. Pamper her with an at-home spa
What Mama doesn't enjoy the spa?! Teach your kids the valuable lessons of humility and service by setting up a spa room for Mama. Lay down towels on the bed and over her pillow. Light candles and play nature music in the background. Have her lay down while you're little team pampers her.
Little kids can rub lotion on her hands or feet.

Give her a massage (hands, feet, neck or shoulders).

Purchase a mini back or head scratcher.

Use a small bucket to give her a hand or foot scrub.

Spritz the towels and pillow with lavender spray to help her relax.
You know Mom best
It's your wife or your mother – you know her best! Pick something personal that will make your Mama feel the most loved on Mother's Day. Whether that's food or family time, entertainment or something to pamper her. Most of all, love her!