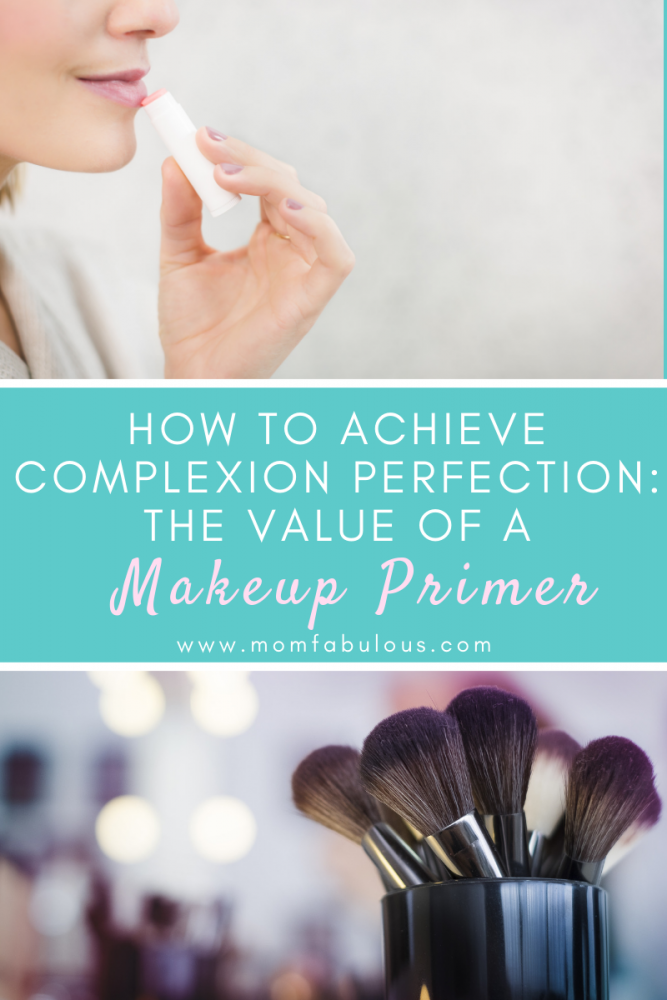 Every woman dreams of complexion perfection; where you skin is perfectly even, without redness or bumps, where your pores are minimized (or nonexistent), where your face is radiantly glowing. Is that ideal even possible? 
The Three Questions
As a Mama, you aren't afforded the luxury of hours, or even ten minutes, to apply your makeup. How can you still look glamorous in a small amount of time?
When you wear eyeshadow and foundation, how can you help your makeup apply easier? Because time is a valuable commodity and there aren't extra minutes to wipe off and reapply.
Let's say you do have extra time to prep. Maybe you called the babysitter over early so you could get ready before your date night, or perhaps your husband is with the kiddos so you can beautify yourself for a special evening out. You took the time and intentions to apply your makeup, so how can you ensure that it will last?
Those are the three key questions:
How can your makeup look glamorous in a small amount of time?

How can you help your makeup apply easier?

How can you ensure that you makeup will last longer?
The #1 Answer
The secret to complexion perfection and longer-lasting makeup is a makeup primer.
A makeup primer is similar to a paint primer. A paint primer prepares the walls for a new color of paint. It covers up the previous impurities and evens out the surface so that the new color will adhere well and look fantastic.
A makeup primer prepares your skin for foundation. It "spackles" over pores for a smooth skin tone, absorbs excess oil so that the foundation applies evenly, and it primes your skin so that the foundation will look balanced and last all day long.
A makeup primer is so beneficial! Some of its uses includes:
Minimizing pores

Reducing the appearance of wrinkles

Lessens the look of fine lines

Absorbs excess oil so that your skin is not shiny

Makes your skin an ideal canvas for foundation

Helps makeup apply more easily

Allows foundation to blend evenly

Ensures your makeup will last longer

How to use a makeup primer
First, wash and cleanse your face. Try washing with a microfiber towel to remove impurities from your pores, or use a gentle homemade face scrub with baking soda.
Next, use a face toner to catch anything left behind from washing your face. This also evens out your skin tone restores the proper pH balance.
Now your skin is ready for a makeup primer! Most primers are a thick liquid. Apply one dot on each cheek, your nose, and your forehead. Then apply with a blending brush, centering on areas where your pores are enlarged, you have fine lines or wrinkles, or your skin tends to be oily.
Then you can apply your makeup as usual!
Makeup primer recommendations
We love makeup primers, but these few are our absolute favorites!
Jane Iredale Smooth Affair Facial Primer & Brightener is the best face primer! It's all-natural, helps you appear more youthful, and definitely makes your skin look stunningly radiant!
Avon MagiX Face Perfector says it all in the name: it's magical at filling in pores and legitimately helps your skin look perfectly even. It's even offers SPF 20.
Juice Beauty Phyto-pigments Illuminating Primer is part primer and part highlighter. If you're looking for a gentle under eye primer, this is the best option. It also shimmers on the ridge of your nose or top of your cheek bones.
Tarte Base Tape Hydrating Primer is as amazing as Shape Tape. It smooths on easily and truly preps your face for additional makeup.
Achieve complexion perfection, longer lasting makeup, less oil, and fewer pores or wrinkles by applying a makeup primer. You will be one attractive Mama – and all of your friends will be begging you for your makeup tips!
Looking for more makeup tips?
The Best Products and Tips On How To Cover Under Eye Circles
The Best Foundation Application Tip