I saw this '50 Things Every Woman Should Own' on Pinterest this morning and just had to share it with you. I thought it was perfect because this is a question I get all the time. I always have friends and some of you asking me 'What do I NEED in my closet?' It's almost like a pantry staples question right?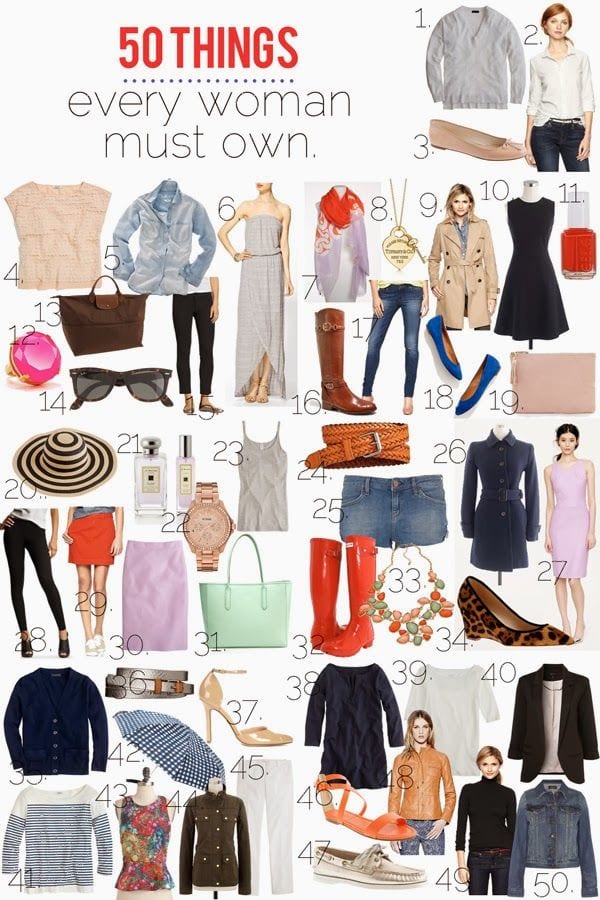 We all want to know the basics we need to put together some great outfits. Well, here is a great start. I'll put together a fall wardrobe staples post for you soon.
How many of these items do you have and what items don't you have? Are there any shown here that you find ridiculous and unnecessary? Do tell!