Are you looking for a few wardrobe essentials to invest in now that you can also wear in the spring? Look no further! I'm talking about five of my favorites that I think you'll love as well.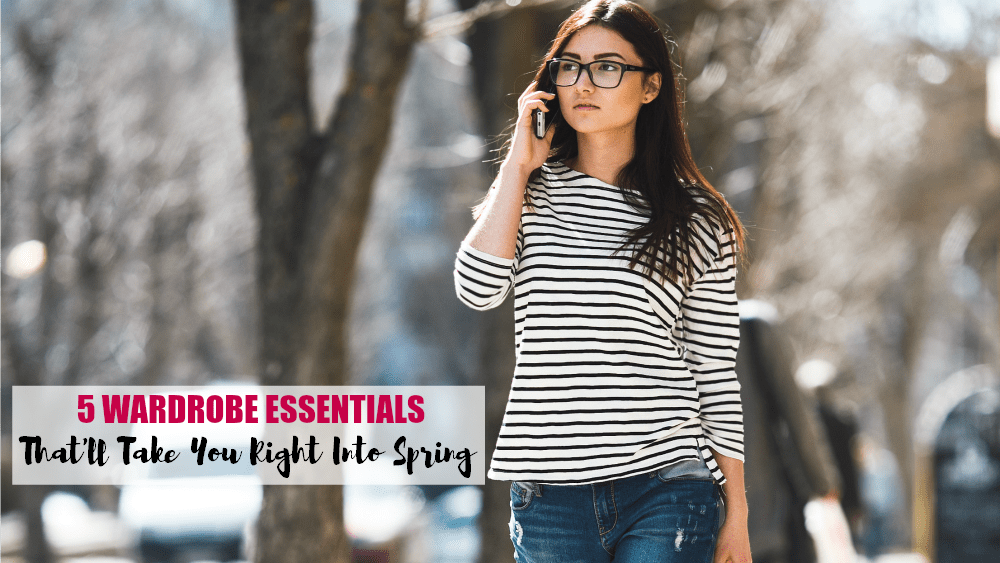 One of the most common wardrobe questions I'm asked is what items I have in my closet that I would consider essentials, as well as how I build a wardrobe that carries me from season to season. Because I maintain a fairly small wardrobe, I don't have to swap out my cold weather clothing for my warm weather clothing. I'm all about layering and getting the most out of my wardrobe, so you'll actually see me wearing some of my spring dresses in the fall and my lightweight sweaters in the early spring and in the winter. Needless to say, I have very few items that I would consider one season only.
If you're looking for a few items to update your wardrobe and you want to be able to wear them now and in the spring, here are my top five wardrobe essentials and favorites.
5 Wardrobe Essentials That'll Take You Right Into Spring
The Lightweight Striped Sweater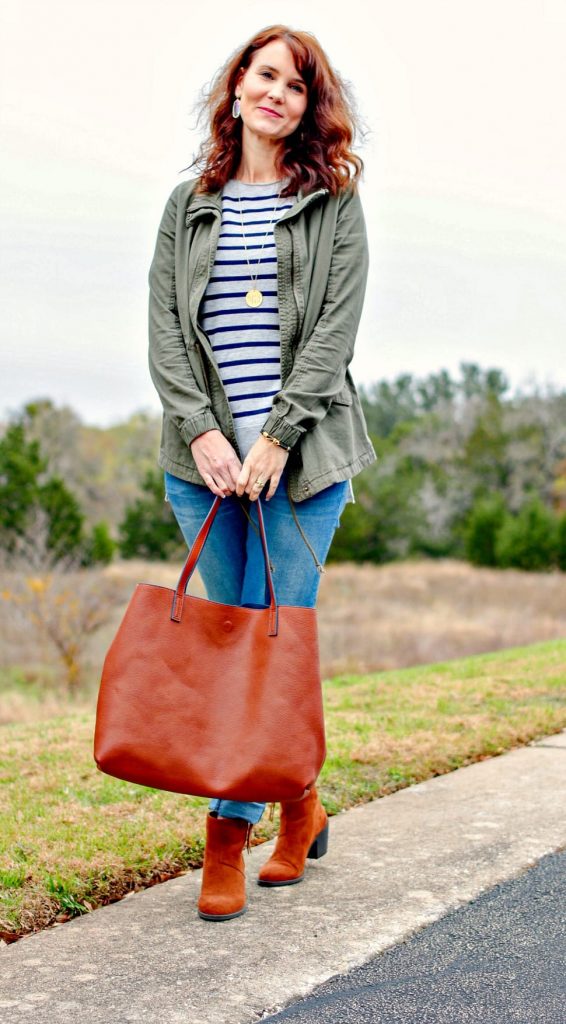 If you read my Stitch Fix outfits post, then you know how in love I was with the lightweight striped sweater they sent me. It replaced another striped shirt I had to get rid of because it was so worn. This is an item of clothing I will wear year round, except in the dead heat of summer when the temps reach 90's and above.
There are countless ways to wear a striped sweater (hmmmm, I see an outfit post on this subject in the near future) and it's a classic wardrobe essential that's great to have in your closet.
This post contains some affiliate links for your convenience. Click here to read my full disclosure policy.
Here are a few of my favorites: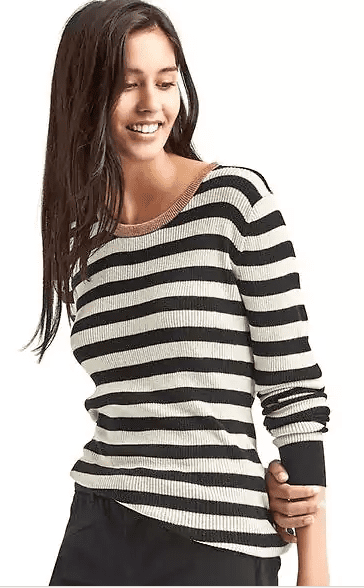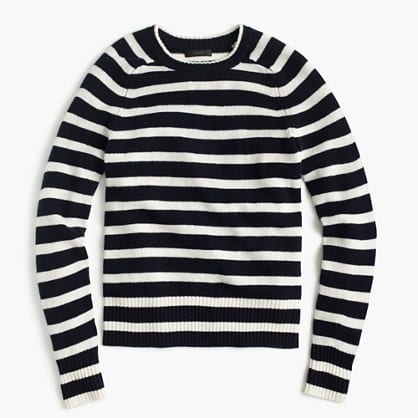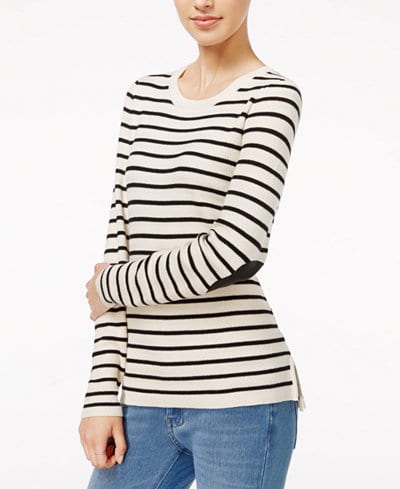 Striped Sweater w/ Elbow Patch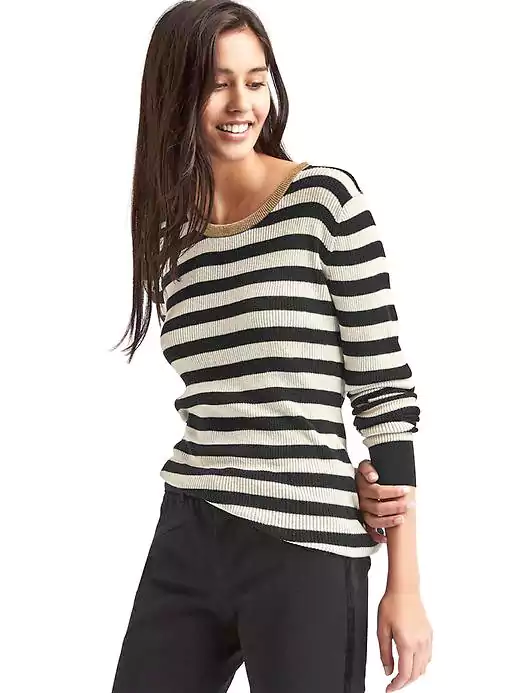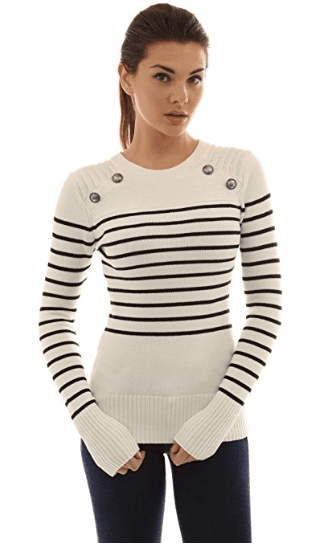 PattyBoutik Women's Crewneck Striped Military Sweater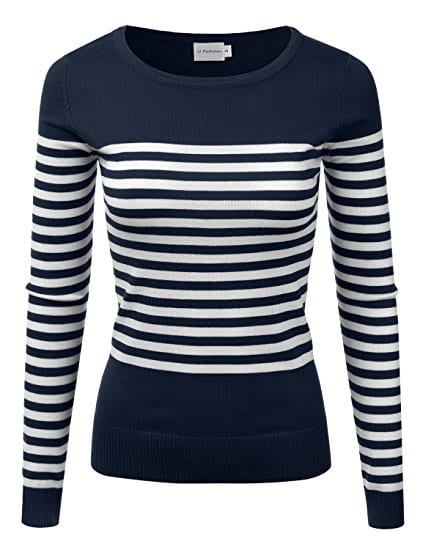 JJ Perfection Women's Versatile Long Sleeve Pullover Sweater

BB Dakota Women's Marcus Striped Sweater
Your Favorite Denim
Right now frayed denim are on trend, but when it comes to investment pieces like denim, I encourage women to not purchase it just because it's trendy, but because you love it and it looks amazing on you. If frayed denim makes your heart sing, go for it. If not, steer clear of it. I have readers who write me and say if I post one more fashion post with skinny jeans they're hitting the highway. Well, skinny jeans are what I love. (Sorry! But I will try to do better at offering a wider range of jean styles this coming year.)
I have five pairs of denim in my closet I absolutely love: dark, lighter, light, black and white. That's it. It works for me and I wear them year round.
Here are a few of my favorite places to shop for denim: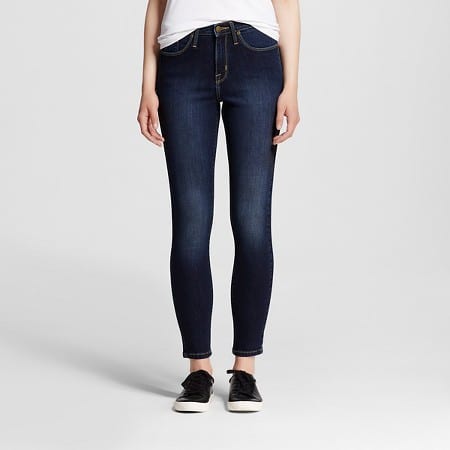 Target Denim – Jeans of every style for every shape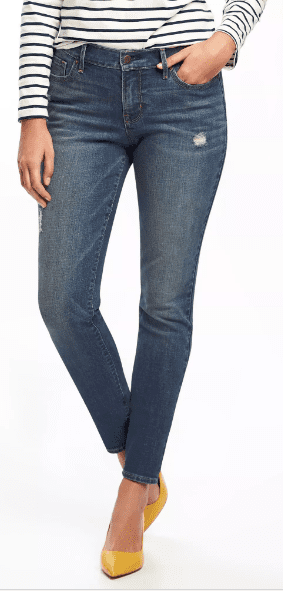 Old Navy – Their Rockstar and Curvy are my favorites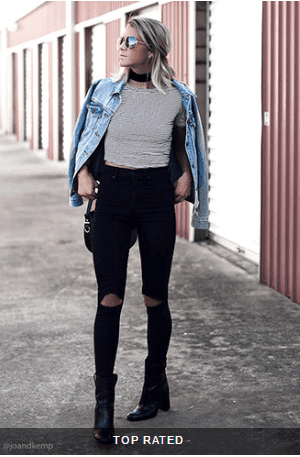 Forever 21 – I bought a pair of black denim here on sale for $7. Favorite.black.denim.ever.
A Coat That Goes with Everything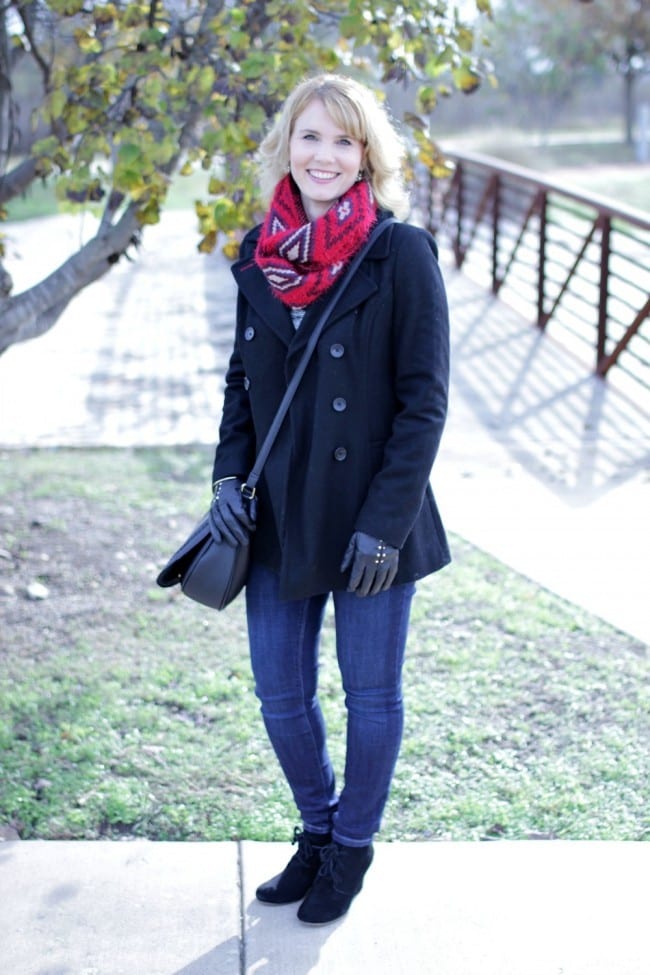 This might seem like a no-brainer, but hear me out. Have you ever seen this gorgeous brightly colored coat that costs an arm and a leg but you just had to have it…so you bought it and then you never wore it because it doesn't seem to match anything? Phew, that was a long sentence! I have a beautiful blue coat that hangs in our hall closet and rarely sees the light of day. But it's GORGEOUS. Do you see where I'm going with this?
We all need a coat that goes with everything and that can easily carry over into those spring months.
Just like these: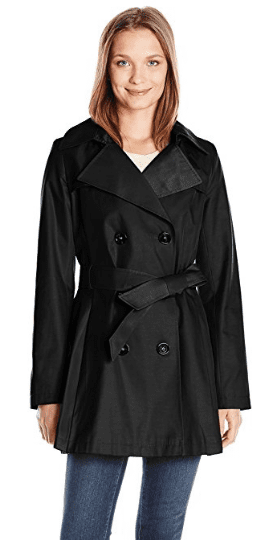 Via Spiga Women's Double Breasted Scarpa with Hood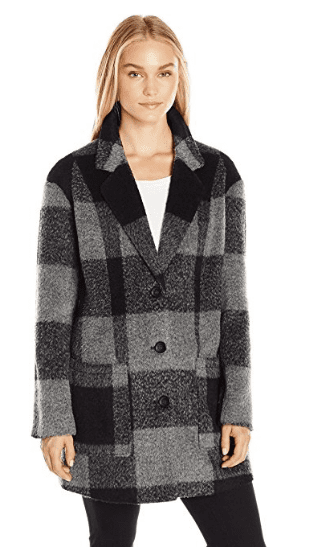 Levi's Women's Wool Oversized Boyfriend Walking Coat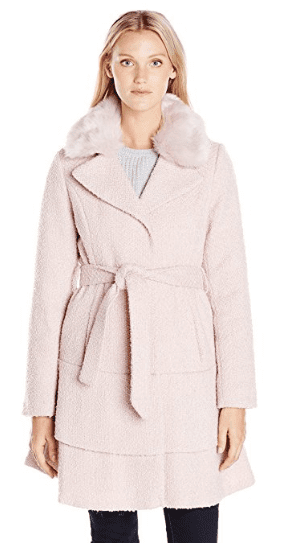 Betsey Johnson Women's Wool Skirted Coat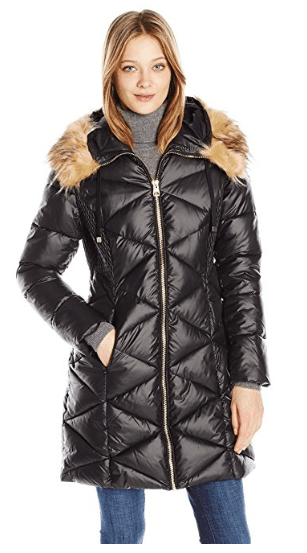 GUESS Women's Polyfill Puffer with Gold Zipper and Quilt Detail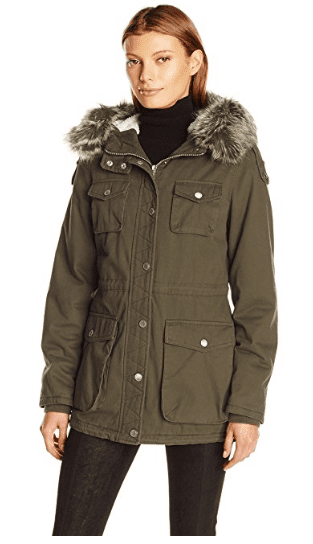 BCBGeneration Women's Cotton Anorak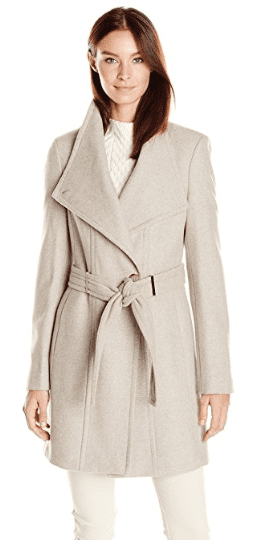 Calvin Klein Women's Wool Wrap Coat with Detachable Belt
The Cinch-and-Go Bag
A bag you can throw your everyday items in and go is a must. Once I realized I didn't need a handbag in every style and in every color of the rainbow, my closet space, and my sanity thanked me. I now own just a handful of bags and I enjoy switching them out every now and then. But my favorites are a reversible tote and a drawstring cinch-and-go bag with tassels. They both have plenty of space to hold what I need.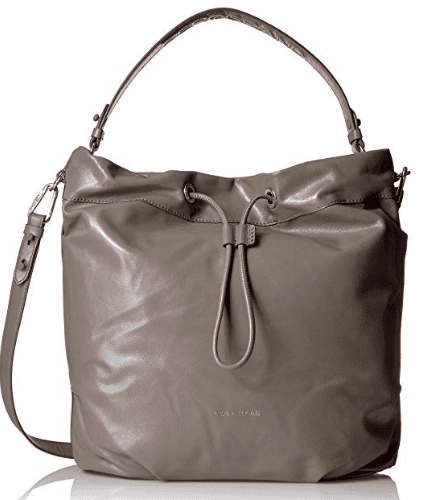 Cole Haan Stagedoor Small Studio Bag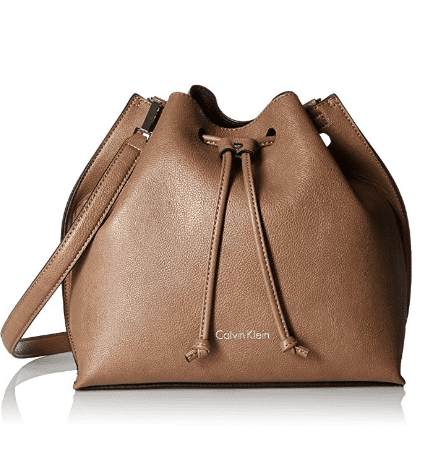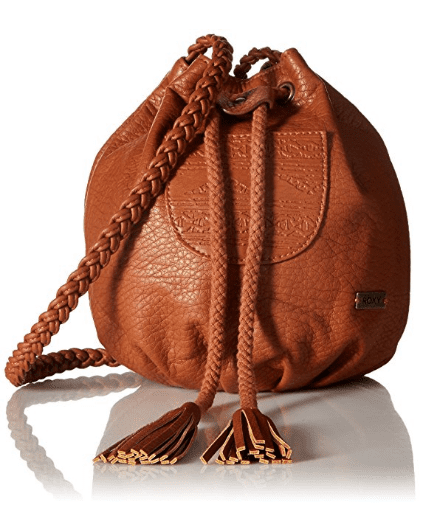 Roxy Soul Surfer Cross Body Handbag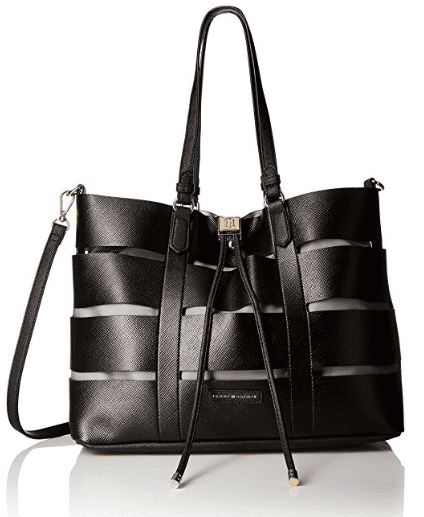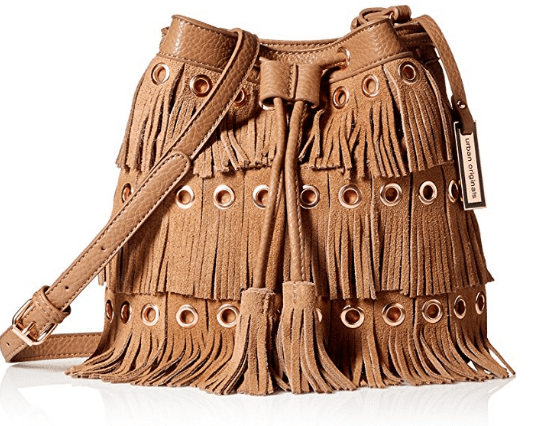 Urban Originals Women's Daydream Crossbody Bucket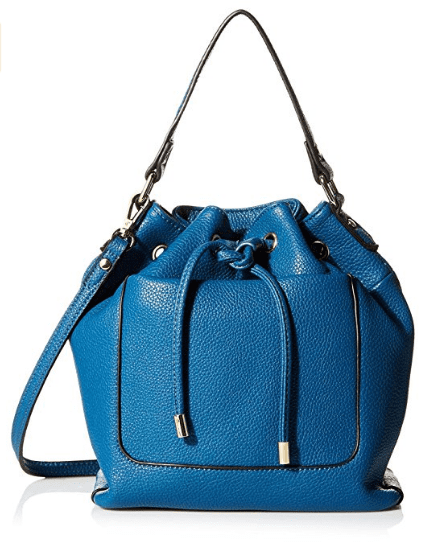 SOCIETY NEW YORK Women's Bucket Bag
Ankle Booties
Hang on to those ankle booties or update to a pair that you love and that don't kill your feet. These are the perfect shoe to carry you into spring and to carry you all over town. Go for a good block heel which will give you height and support. You can wear ankle boots with a dress, dress pants and a jacket or a tunic and your favorite denim. They are a versatile shoe that goes with just about anything.
Here's a round-up of some of my favorites: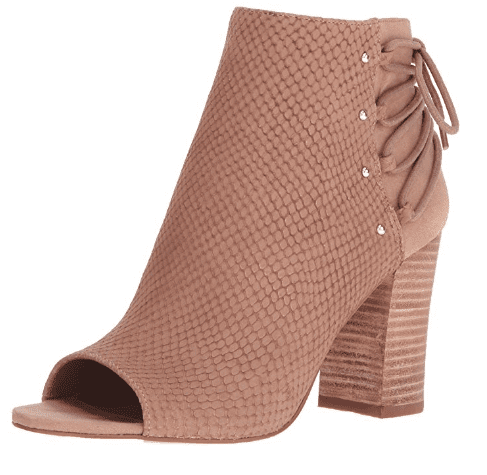 Nine West Women's Britt Nubuck Boot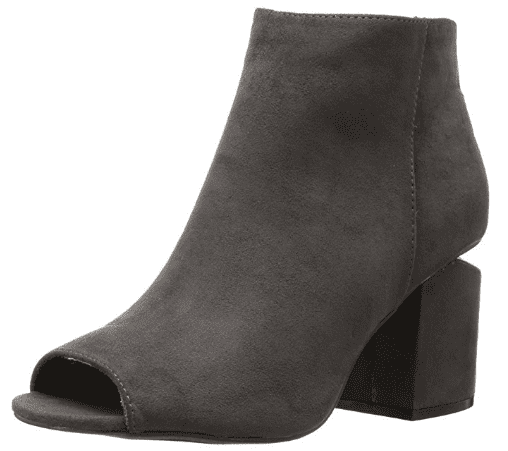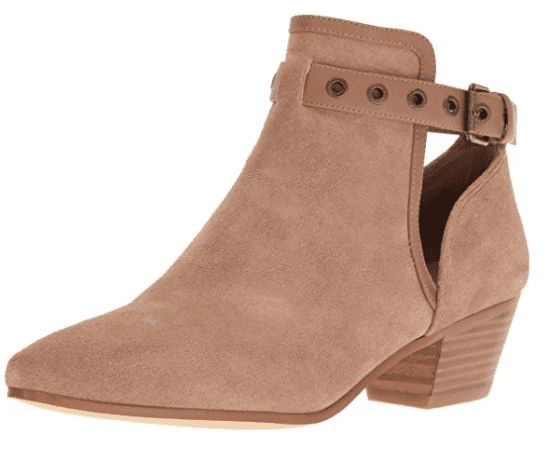 Nine West Women's Loyal Suede Boot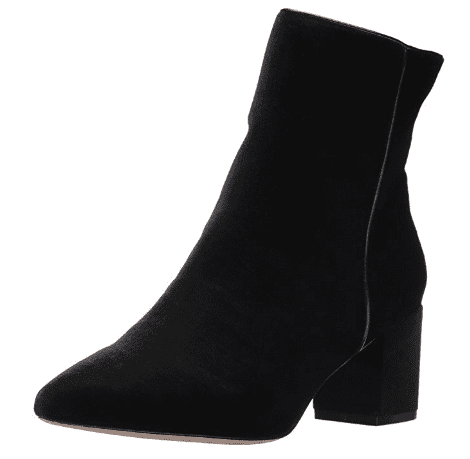 STEVEN by Steve Madden Women's Bollie Ankle Bootie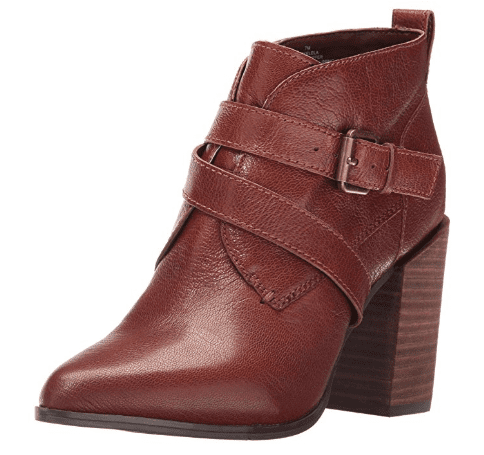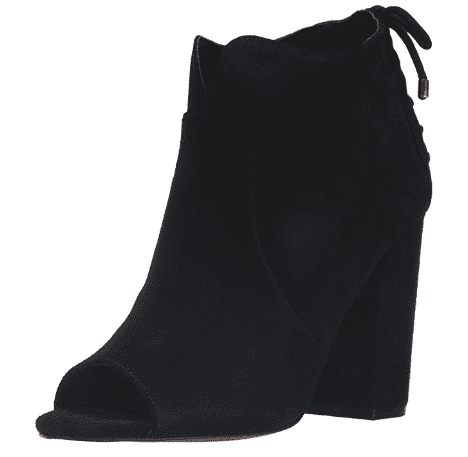 Jessica Simpson Women's Korissa Boot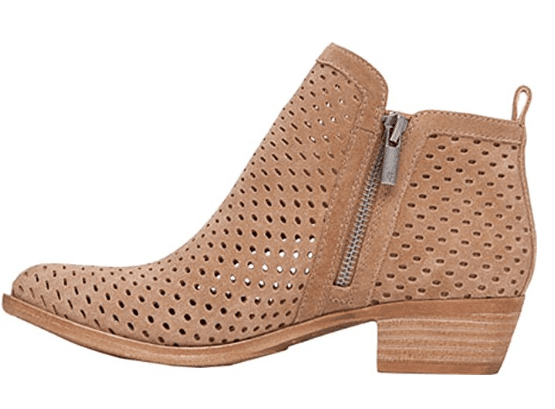 Do you have any items in your closet you consider wardrobe essentials? If so, what are they? As we move further into the year, I'll be covering some topics you've asked for, like creating a wardrobe you love – so stay tuned!