*This is a guest post by Brooke Chaplan
Getting back into the swing of things after summer vacation can be hectic. There's so much to do to get ready for the new school year, from meeting the teachers, buying supplies, and wading your way through aisles of multi-colored clothes and shoes. Now is the time you'll be checking things off your list as you prepare the kids for a new year. Check out these five things you might have forgotten to put on altogether.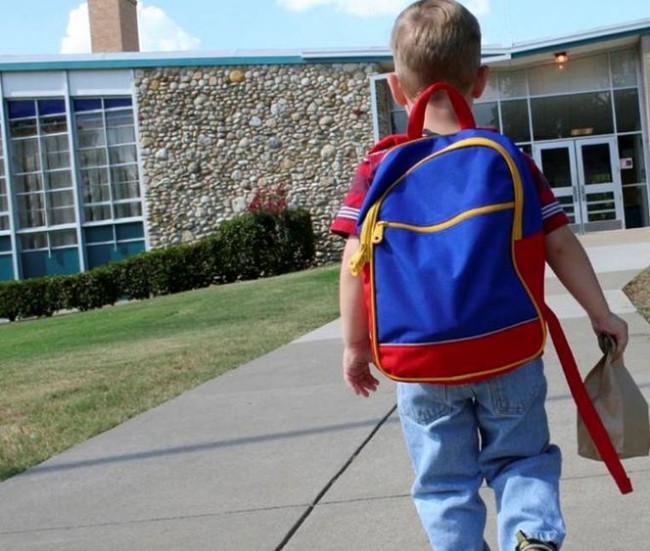 Back to School Checklist
Sports Physicals
In most school districts, students in middle and high school need a physician's approval to participate in extracurricular activities. This can include any sport from track to marching band. See if your district holds a clinic for athletes, or schedule an appointment with your doctor to sign off on your child's health. Make sure to obtain the proper paperwork before heading to, and leaving the doctor's office. Having this done early will save you time once the school year starts and activates get underway.
Vaccinations
It's not so easy to forget the multitude of vaccinations required before a child enters preschool or kindergarten, but some school districts also require booster shots for older children. Check with your child's school and the pediatrician for their required vaccinations to avoid a delay in starting the new school year.
Dental Checkup
Healthy teeth are more than just a great smile. According to a Health Centered Dentistry practice in Anchorage, regular visits to the dentist can identify problems before they turn into pain for your child and your pocket book. Dental visits are the number one reason kids miss school. Book an appointment with your family dentistry before school starts to address any concerns about your child's teeth and gums so lunch and snack time won't take a bite out of learning.
Special Equipment
Whether your child is interested in art, computers, or a team sports, don't wait to ask about special equipment. Some supplies are provided by schools, but extracurricular activities and elective classes usually require some supplies to be purchased beforehand. Socks, supports, helmets, and shoes are just a few of the items that may be needed to participate in sports. Portable drives, software, calculators, and art and crafts supplies are some other items to remember for elective classes.
Fees
Public and private schools charge fees for many things. Lunches may be easy to remember to pay for, but participation in sports and other activities are easily forgotten. Remember to set aside some extra cash for yearbooks, clubs, field trips and fundraisers.
Keep up to date by visiting your school's website and social media links. No one remembers everything, but by checking these five things off your list you'll be one step closer to having everything done you need for starting a great school year!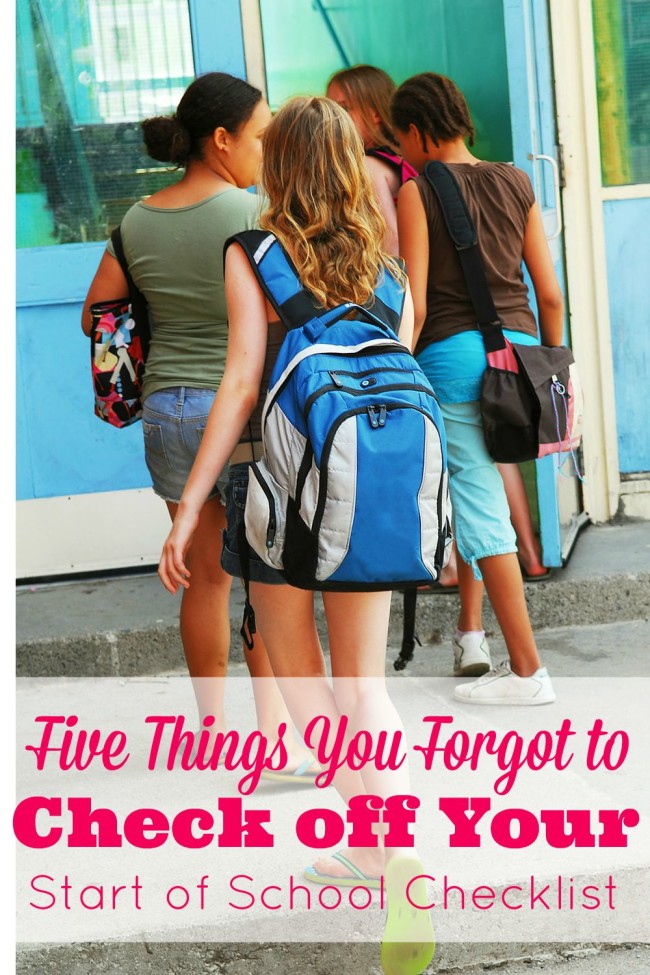 Brooke Chaplan is a freelance writer and blogger. She lives and works out of her home in Los Lunas, New Mexico. She loves the outdoors and spends most of her time hiking, biking and gardening. For more information contact Brooke via Twitter @BrookeChaplan.