Teaching your kids all the habits to stay healthy is necessary, but sometimes it feels like a chore. You're always scolding and reminding and it feels like a drag. And besides, are your kids even listening to you?
Make teaching your kids about staying healthy fun, with these five activities. Here are 5 fun activities to teach your kids about staying healthy.
1. Discovering Where Your Food Comes From
If you're able, take your children on an educational field trip. If you live somewhere that has access to rural areas and farms, head out to an orchard or schedule a farm tour. Let your children get up close and personal with their food sources.
If that's out of the question, a trip to a local farmers market can do the trick just as well.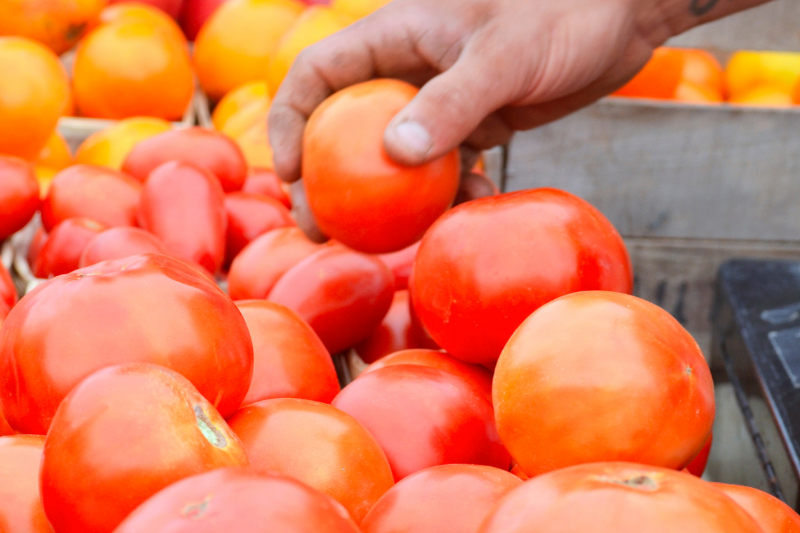 While at the farm or farmers market, purchase some healthful foods and then cook or enjoy them together. Make it an experience.
With just a little effort, you can make chomping into a freshly-picked apple far more appealing than unwrapping a sugar-laden granola bar. It's the perfect opportunity to have a conversation about the health benefits of eating local, organic, simple and raw foods, versus overly-processed and unhealthy options.
2. Growing Your Own Healthful Bites
Along these lines, if you're trying to teach your children about the importance and health benefits of eating local, raw and sustainably, why not start in your own home?
Growing your own healthful eats makes a healthy dining experience, not a chore. Don't have a yard or patio space for anything extensive? You can start small, by growing an avocado on a windowsill, or even simple herbs.
3. A Grown-Up-Style Tasting
Tastings are fun for both kids and adults alike! But think about it — when you go to a tasting, you probably don't love every single thing you're given. However, you might discover a new favorite at the same time.
Create a similar experience for your child, with no judgment.
Rather than creating a healthy meal and then harshly forcing your child to clean their plate, put together a tasting of healthy foods that they maybe haven't tried before. Go with small bites and put them together in an appealing manner. Have the whole family participate and discuss the tastes and textures.
If your child doesn't enjoy their small serving of cauliflower rice, that's okay. Don't say anything negative about it. If, though, they absolutely love their kale chips, celebrate it! (And then start incorporating kale chips into your normal dining routine.)
4. A Family-Friendly Workout Session
Okay, so it might not be as productive as your normal workout sessions, but it will give you an opportunity to talk to your children about the importance of working out on the regular, and all the different ways to stay active.
Invite your children (and the rest of the family) to get together for a family-style workout session, where you do some kid-friendly yoga moves, go on a kid-friendly jog or do some kid-appropriate pilates. Whatever you do, make sure it's on your child's level.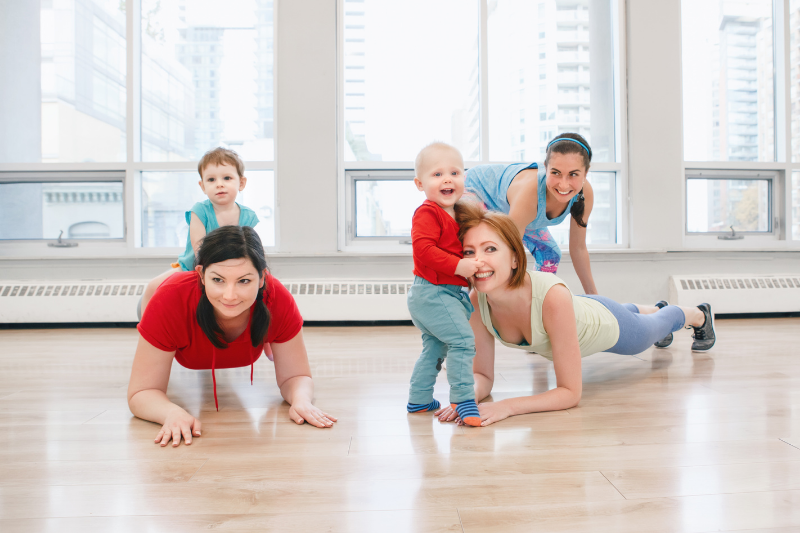 Then, whatever your workout style of choice, do it together and discuss what each workout does for your body and why that's important. If your child prefers a different type of working out after you try a few things, encourage them to pursue it further.
5. Mental Health Art Projects
Mental health is just as important as physical health, and one of the largest parts of maintaining mental health is being able to recognize and acknowledge your emotions.
Put together some mental-health focused art projects for you and your children to enjoy together.
Maybe it's thinking about a recent, emotion-driven experience (either positive or negative) and then asking your child to paint a picture of what they felt like inside, during that experience (and if all they give you is a bunch of scribbles, that's okay — that's certainly indicative of certain emotions).
Or, maybe you think about your emotions right in the moment, then do any art project of your choosing. After, discuss how your emotions have changed because you took the time to slow down and draw, color or get crafty.
Staying Healthy Can Be Fun for the Whole Family
Don't feel like keeping the kids healthy is all about nagging your children to eat their vegetables, stop eating sugar and get off the couch. If you make staying healthy a drag now, they're more likely to consider it a drag later in life. Make things fun, though, and they'll always see healthy lifestyle choices as fun, rewarding experiences.
We hope you enjoyed this article about the 5 Fun Activities to Teach Your Kids About Staying Healthy. Here are some other relevant articles: