Are you looking for gorgeous Holiday hairstyles for that event you're attending? The holiday season is prime time to experiment, have fun and try a new style! My hair is finally growing out and I am so excited to try some updo's and braids this year. Although last year it was shorter, I still had fun adding some curls, loose waves and even straightening it.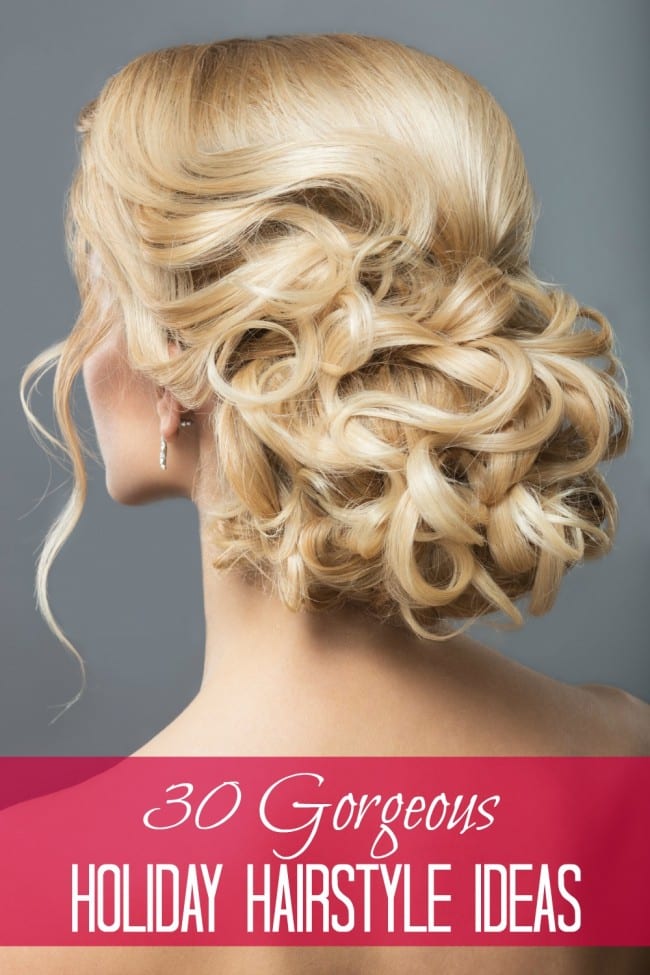 It doesn't matter if you have long, short, curly or straight hair – there are holiday hairstyle ideas for everyone. Plus, you can take a look at past features here for more ideas, like my celebrity bobs, these 25 short hairstyles that'll make you want to cut your hair and 25 medium hairstyles you'll want to copy. As always, let me know what kind of hairstyle ideas you want to see here on Mom Fabulous. I'll track them down, round them up and share what I've found with you.
Are you ready? Awesome. Here we go!
This post contains some affiliate links for your convenience. Click here for my full disclosure policy.
30 Gorgeous Holiday Hairstyles
Soft waves – There is something so elegant about soft waves. I was reading an article with Sofia Vergara and she thinks older women should not wear their hair up, because it ages you. What do you think? It's not my favorite look on myself, but sometimes I just want to mix it up, ya know? But, maybe she's right. If you like to always wear your hair down, you can change up your look with soft waves like these.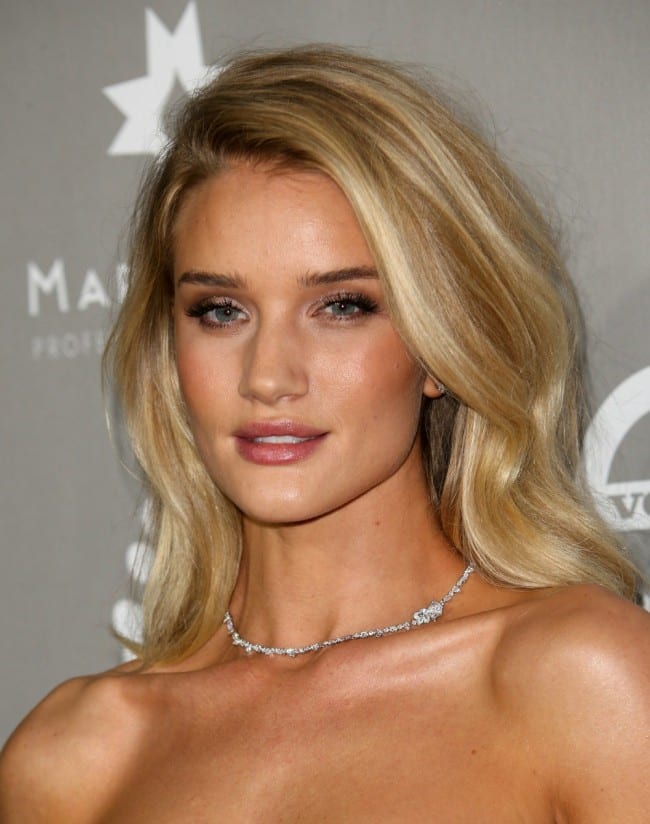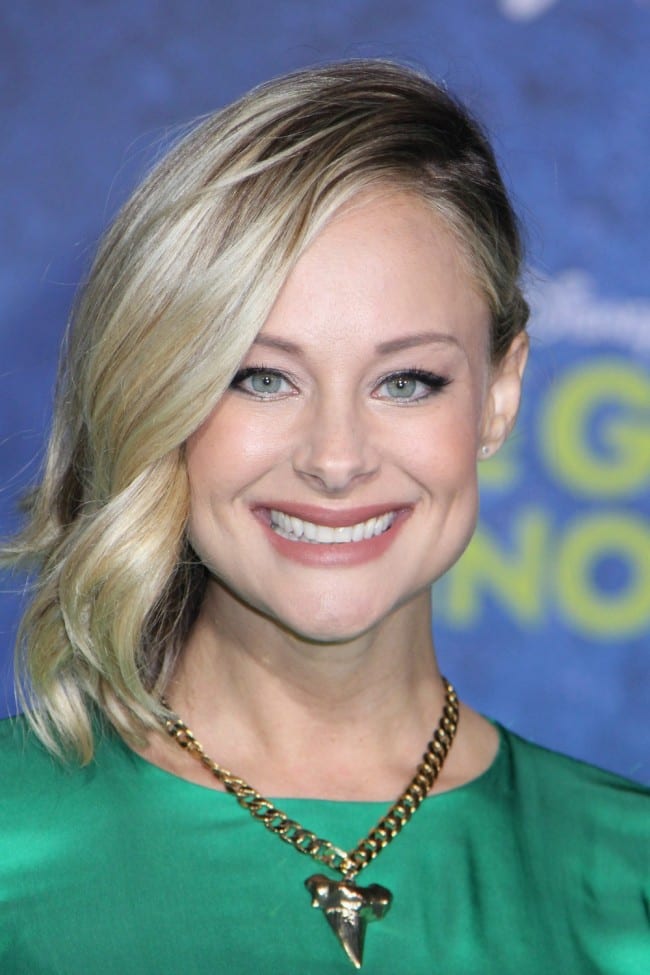 Up-do's –  I need a lot of practice when it comes to achieving an up-do that looks good. My favorites are the ones with headbands, a beautiful clip or a braid. It really adds something to the look and kicks it up a notch. When I do an up-do, I almost always wear my bangs down. I have a heart-shaped face and to me, it just looks better that way. Here are a few up-dos that caught my eye that I thought would be perfect for the holidays – whether it's a Christmas get-together or a New Year's Eve party.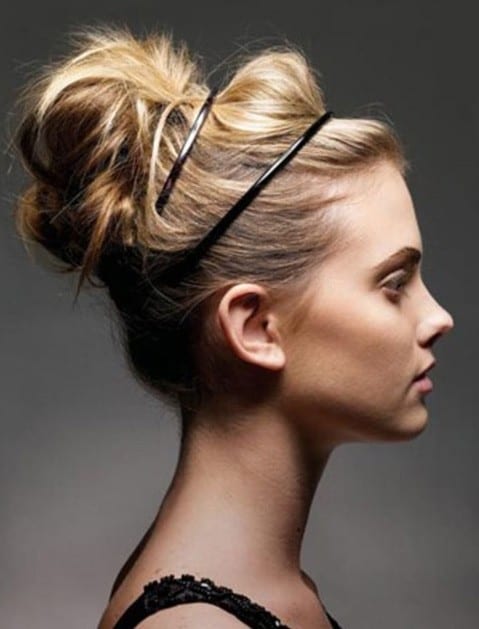 Image via Seventeen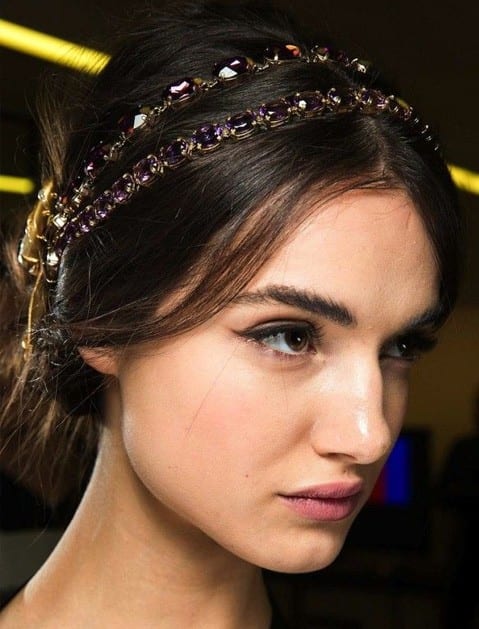 Image via Vogue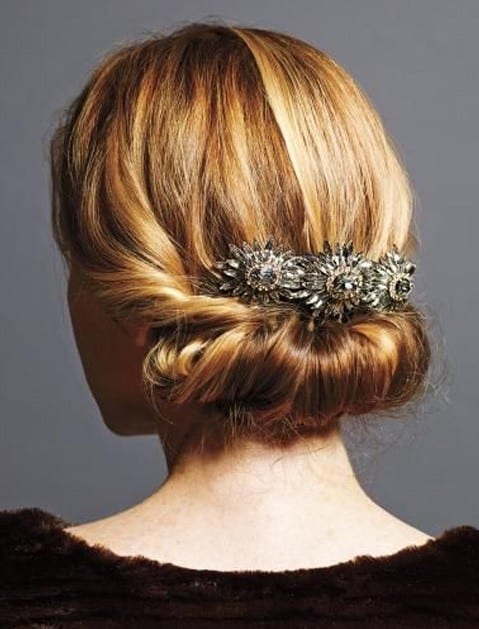 Image via Real Simple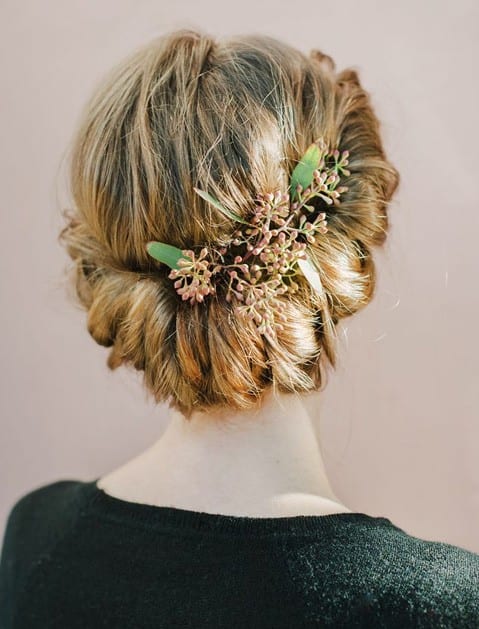 Image via Refinery29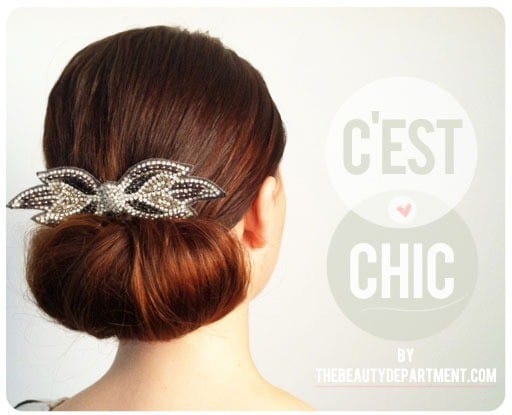 Get the tutorial at The Beauty Department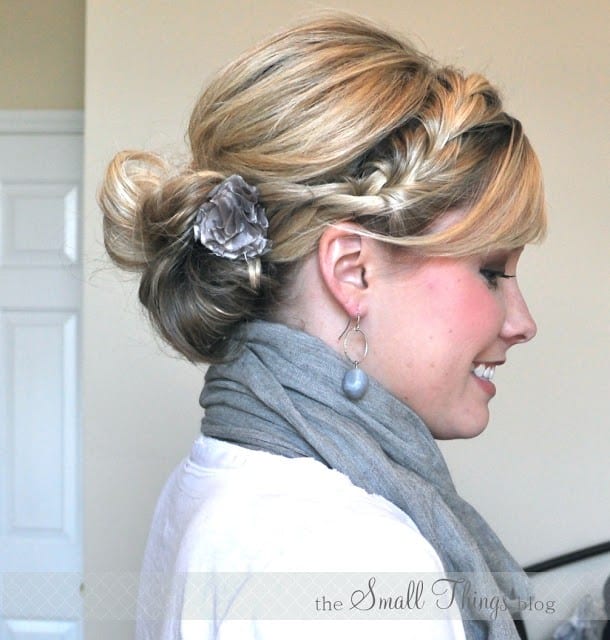 Get the tutorial at The Small Things blog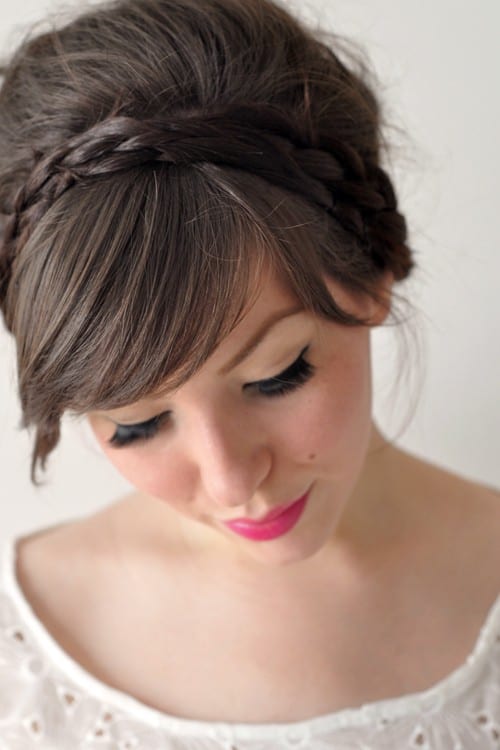 Get the tutorial at Keiko Lynn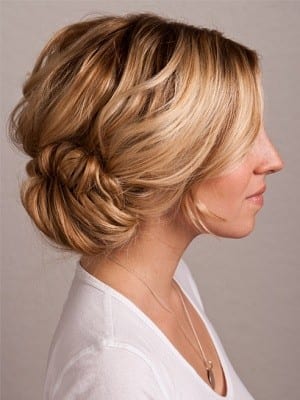 Get the tutorial at Teen Vogue
Half-up Half-down – I love this hairstyle idea and even have an entire feature, with 25 ideas, dedicated to it. When done right, this can be such a romantic look. You can choose to wear your hair straight or with soft waves.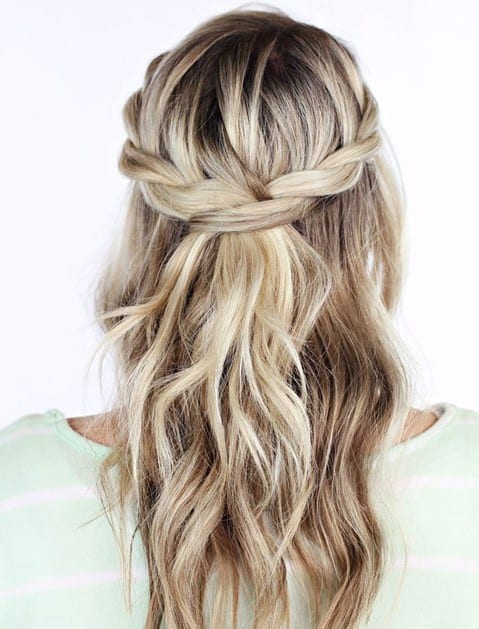 See the tutorial at Twist Me Pretty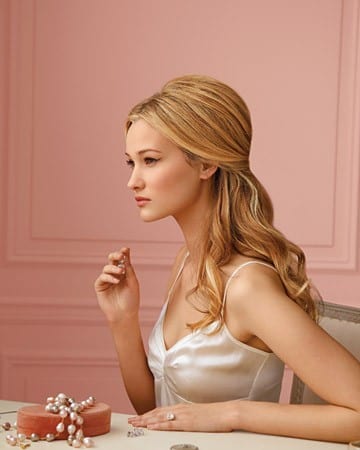 See the tutorial at Martha Stewart Weddings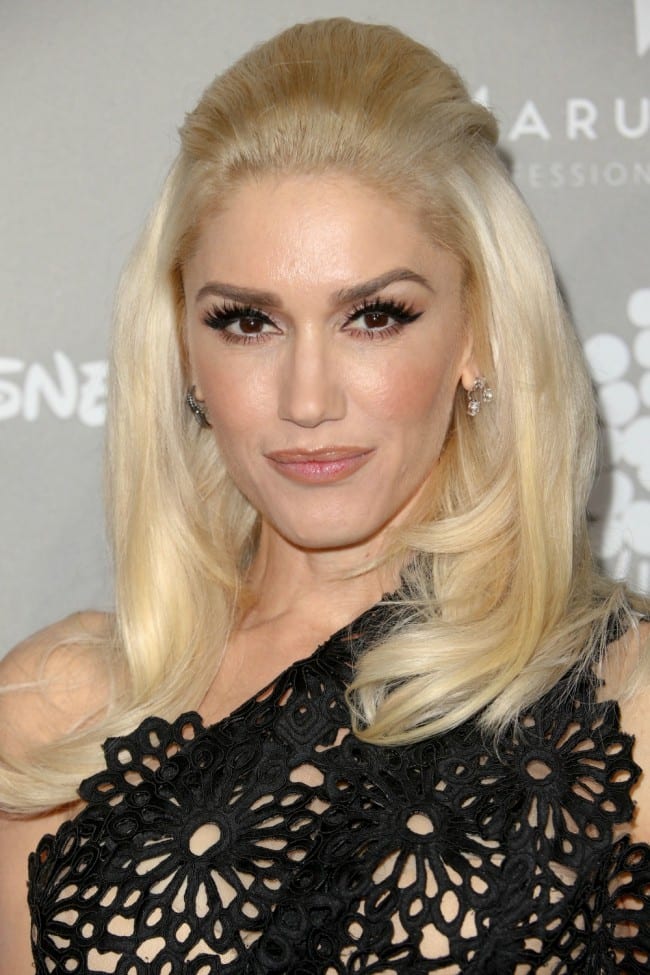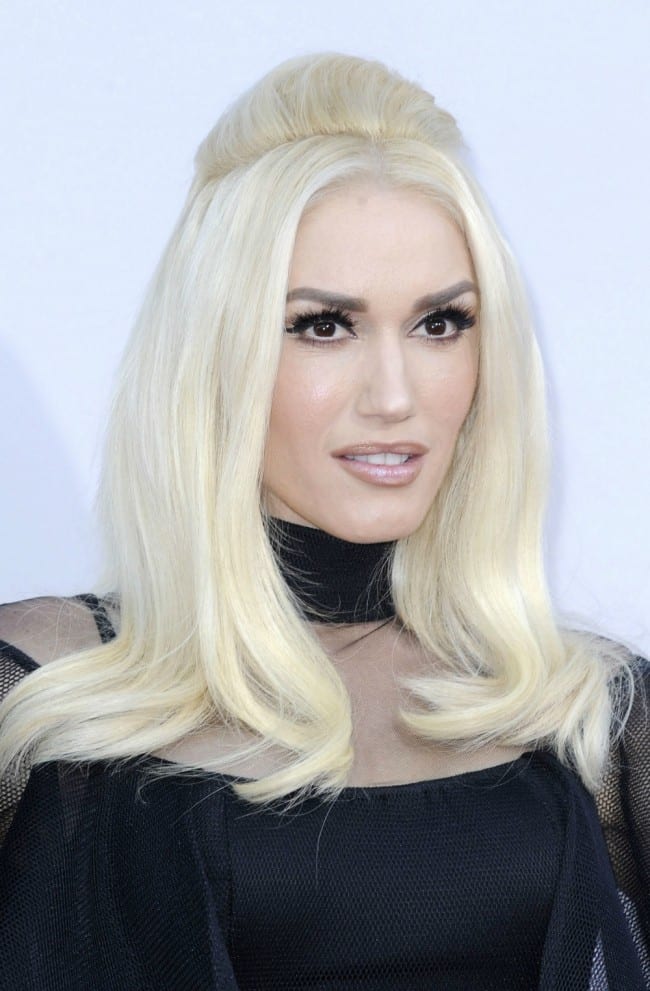 The Top-knot – Have you tried a top-knot? I have and am still not sure how I feel about it on me. I was reading another hair article this morning that suggested women over 30 shouldn't try this look. What do you think? Here are a few top knot hairstyles.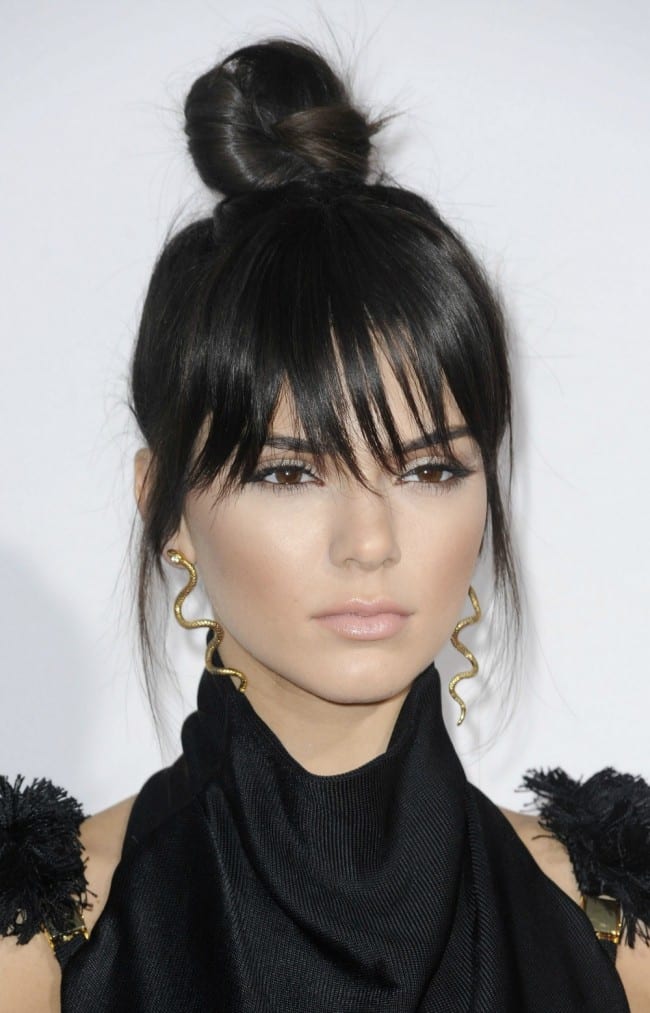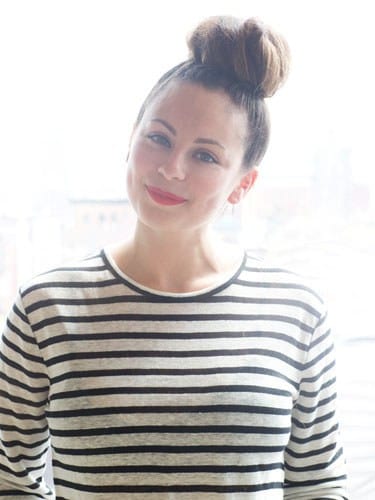 via Marie Claire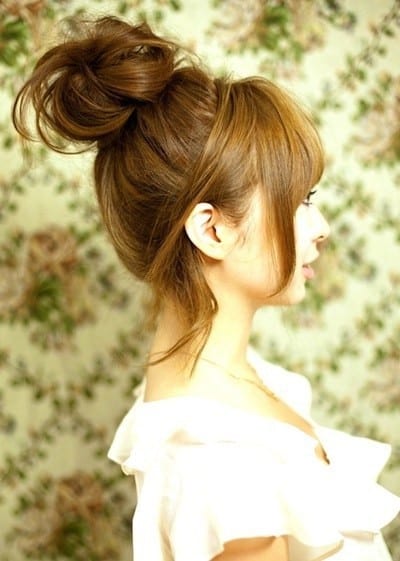 via Camille Styles
Slick and straight – I noticed at the recent AMA awards that quite a few celebrities wore their hair parted down the middle and straight as a board. This is definitely not a look for everyone, but wow it can make a statement. You can also wear it straight and slicked back for a dramatic look. Here are a couple of examples.
Short with a deep-side part – I had to include this holiday hairstyle idea featured on Julie Bowen because one, I like her and two, it's a no-fuss, easy to achieve look if you have short hair like she does. I did a similar look, which you'll see below, for a feature I did with Suave. It became one of my favorite ways to wear my hair. You can see the tutorial and which products I used to achieve the look here.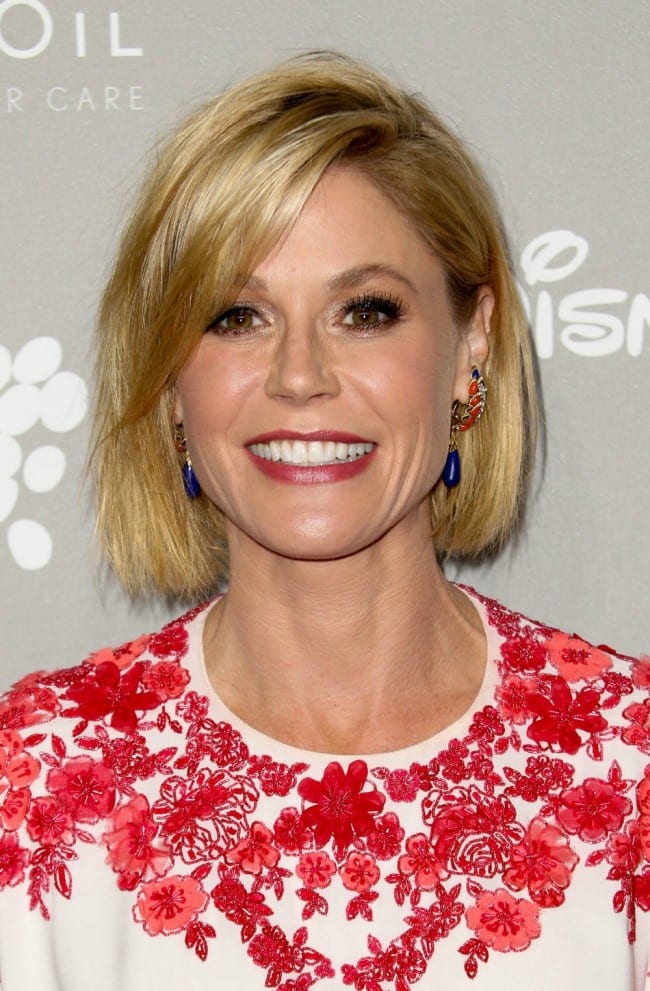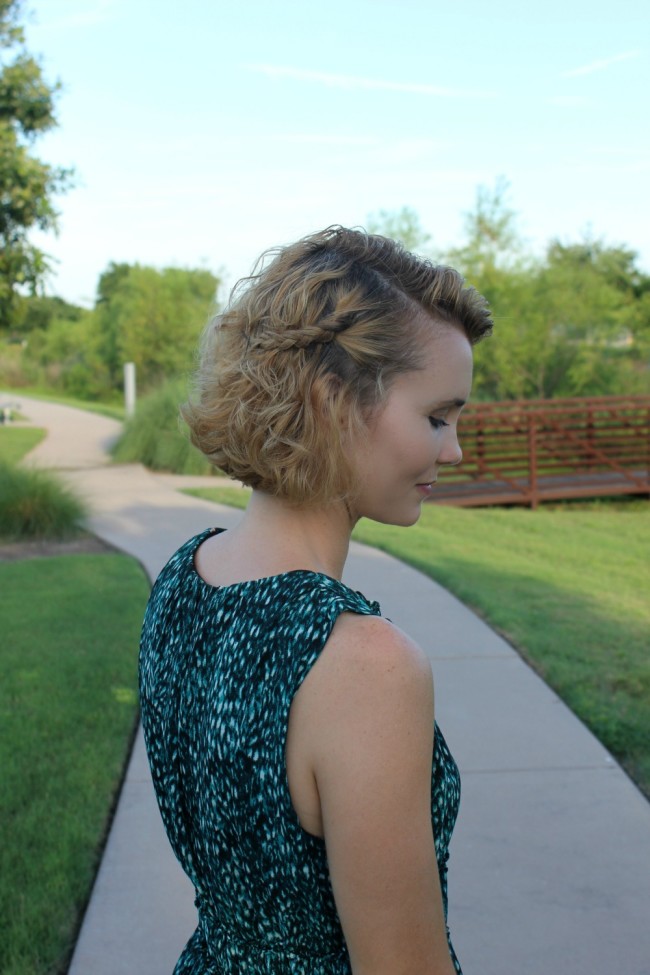 Top it with a bow – I thought this look via Lauren Conrad's amazing blog, was too cute and fun not to share. It's easy and simple.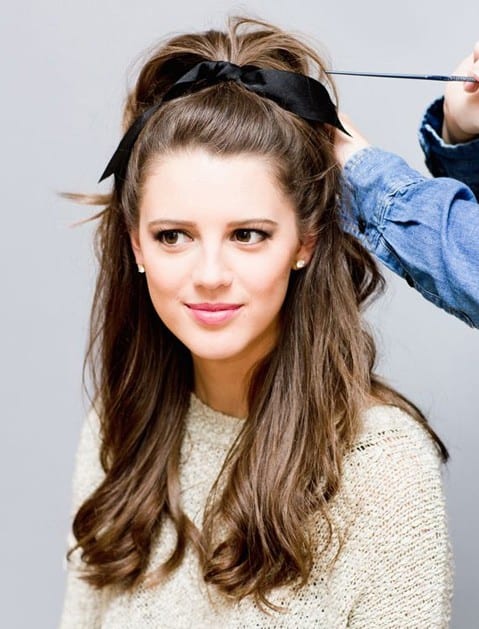 Did any of these gorgeous holiday hairstyles catch your eye? Will you try them? Let me know and if you want to share a photo of yourself for possible inclusion on here, send them to julie at momfabulous dot com.
Photos without attribution are from PRPhotos.com