This is a sponsored post written by me on behalf of Sports Authority for IZEA. All opinions are 100% mine.
I have a gym membership. I have a 15 year old son who pushes me to get there. So I really have no excuse to not get exercise. We try to do a four on one off schedule, but it doesn't always work out that way. Between meetings, events and other life happenings, going to the gym can get put on the back burner. But, that's not an excuse for me to not get my daily exercise. I've noticed that when I get some form of exercise in everyday, I have more energy, get less migraines, sleep better and am just an overall more enjoyable person to be around. It also helps me to maintain my weight and stay healthy.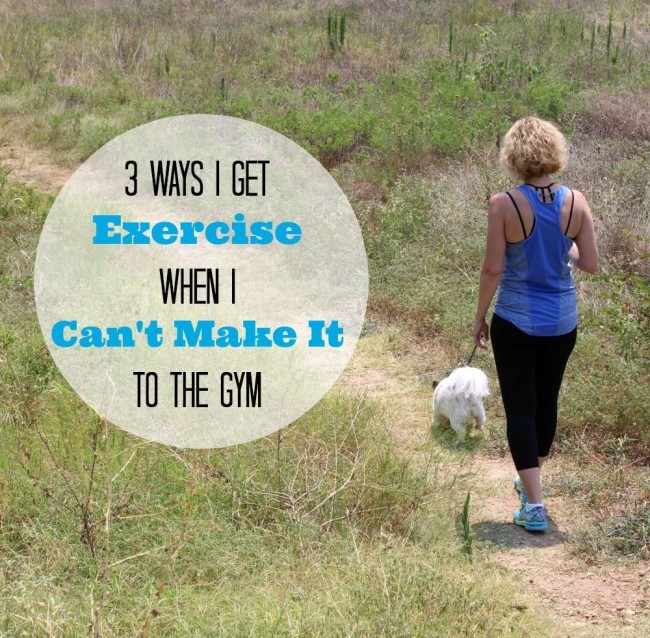 Before we get into my gym alternatives, let's talk exercise apparel shall we? I used to not care. I would just throw on whatever shorts and t-shirt I could find and call it good. But I noticed a couple of things:
When I have something to wear that I feel good in, I am more motivated to work out. That's just the way I am. Well fitting + good looking work out apparel = Julie gets exercise.
Whether I'm at the gym or outside on a walk, I sweat. Especially on  these 100 degree summer days here in Texas. I need work out apparel that can keep up with the demands the heat and movement puts on me.
I have become quite picky about my exercise apparel, so when asked to checkout Champion GEAR exclusively at Sports Authority, I was game. I'll tell you what I ordered and more about this new clothing line in a sec.
3 Ways I Get Exercise When I Can't Make It to the Gym
What I'm wearing: Champion GEAR Women's PowerTrain Tank in Odyssey | Champion GEAR Women's Novelty Capris in Black
This may seem like an obvious one and well, it is! Our dog needs exercise too. We have some trails within walking distance of us, not to mention a great neighborhood to walk him in. He loves it! I swear he's smiling.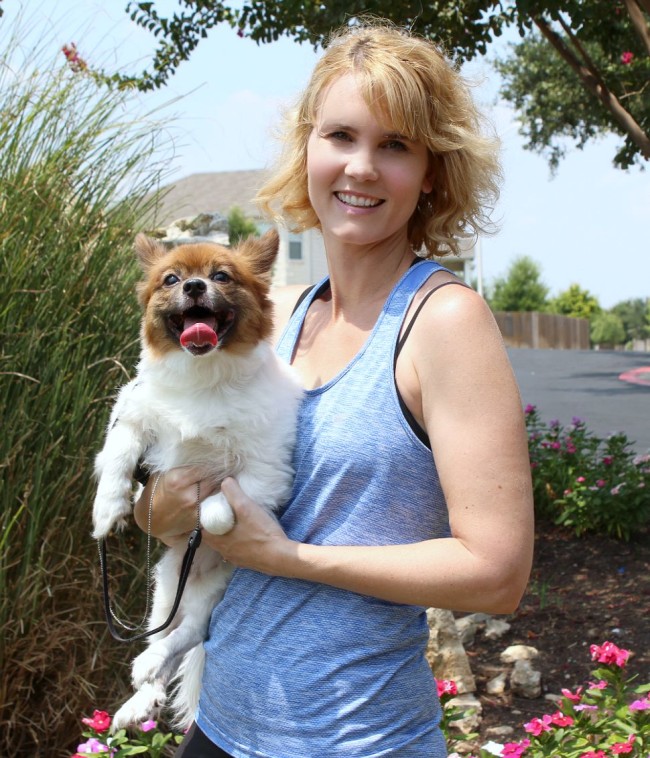 It's a simple activity that not only gets my dog and I both some exercise, but it also gets me some much needed Vitamin D. I don't spend near enough time outdoors and there are days I am dragging, grouchy and overwhelmingly tired. It's amazing what a walk around the block with our dog can do for me.
Jog or Walk & Crank the Tunes
What I'm wearing: Champion GEAR Women's Woven Running Shorts With Briefs in Black | Champion GEAR Women's Novelty Racerback Tank in Pink Bloom
It doesn't matter if you run, sprint, jog, walk or skip to your lou around the neighborhood for a few minutes, when you're listening to some tunes or a podcast, it just does something for you. I've gotten into the habit of listening to podcasts or audio books when I work out. It fills my head with knowledge, gives me some inspiration and it makes the time go by so much faster. There are times when I just need some music though, so I crank up that cardio playlist and go for it.
My goal is to do this every morning because I know starting off your day with some movement is one of the best things for your body and soul, but I'll admit…the emails that need to be answered seem to win every time. That and my cup of coffee. Maybe I'll challenge myself to try it for one week and see how I feel.
The 100 Squat Challenge
Someone shared this video with me and it's squats you can do in your home, no weights or equipment needed. I did it for 30 days and noticed a huge difference in the shape of my legs and butt. So, I'm doing it again. I love that I can do this at home and within a few minutes. It gets my heart pumping and my thighs stinging!
Try it! You'll be amazed at how fast you get good at these.
Champion GEAR Exclusively at Sports Authority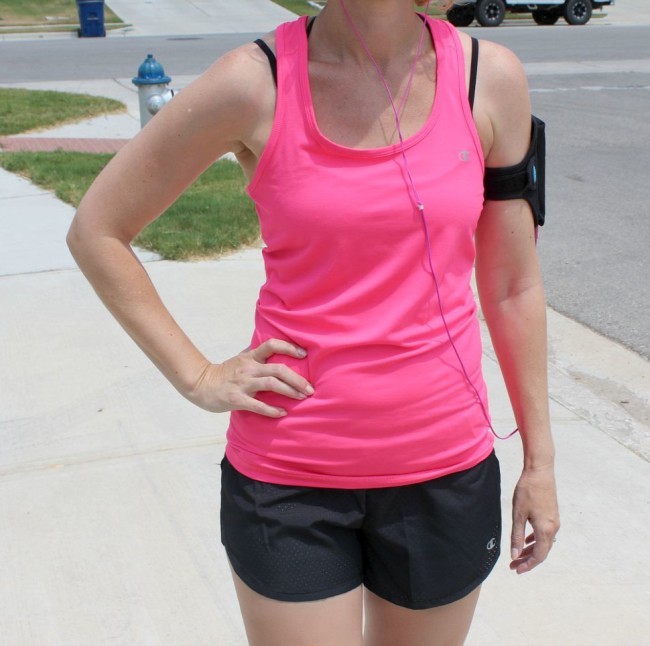 I've been working out in my new Champion GEAR apparel for a few weeks now and I am so impressed with the quality. My favorite piece out of all of them are the capris. The first time I put them on I actually said "Yes!" They felt that good and I instantly knew they would become apart of my weekly workouts. They have a seamless design and a luxury feel at a great value. It's "Seamless comfort. Pure Performance." Champion GEAR also helps keep you dry with its Moisture Wicking Fabrics. I want luxury feel, I want a good price and I want it to feel good on while I'm working out. Champion GEAR meets all of those needs. I have worn these to the gym several times. Here's proof. Pictures from brutal leg day.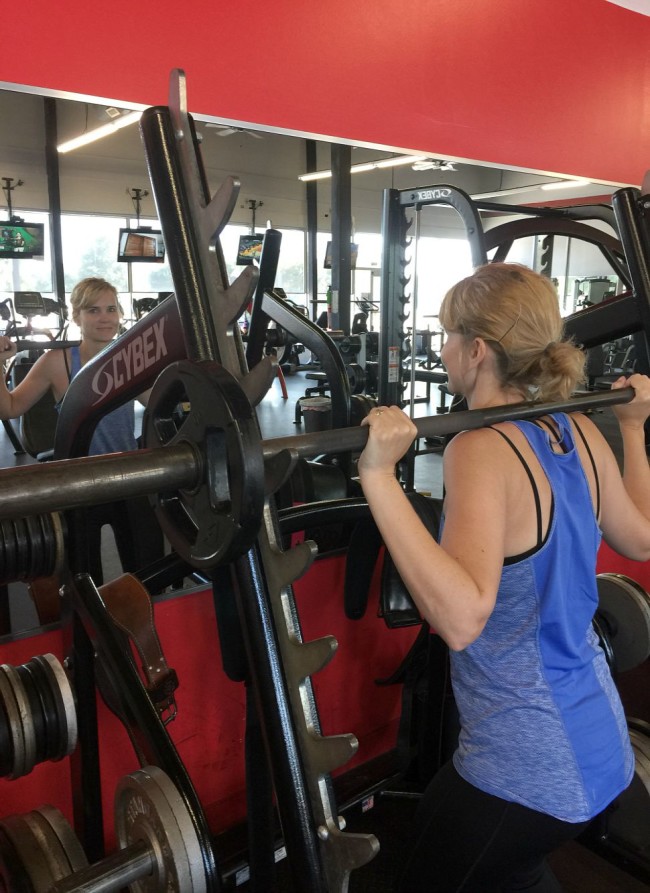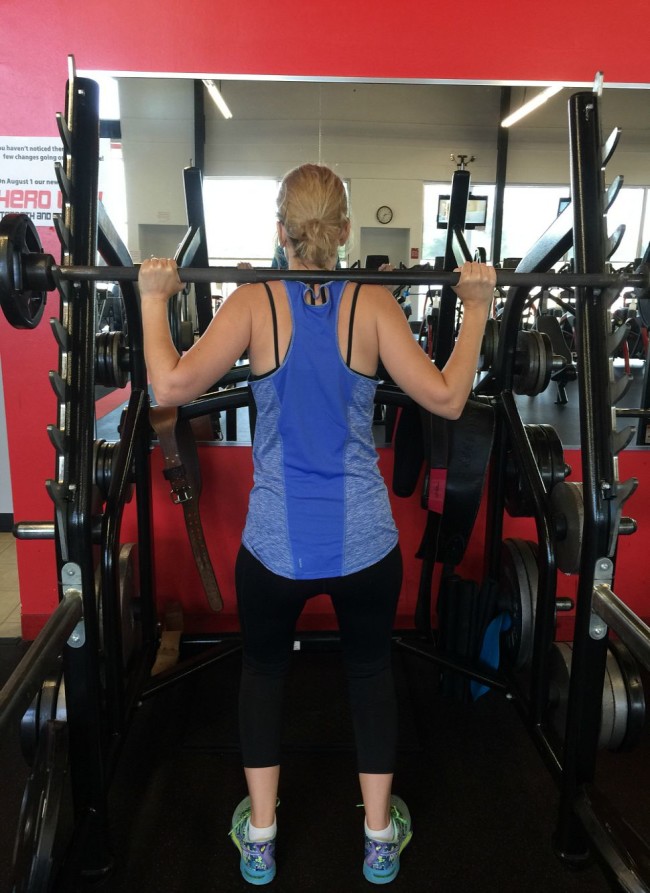 I'll leave you with this…when your photographer says "Flex!" this is what happens. I'm such a dork.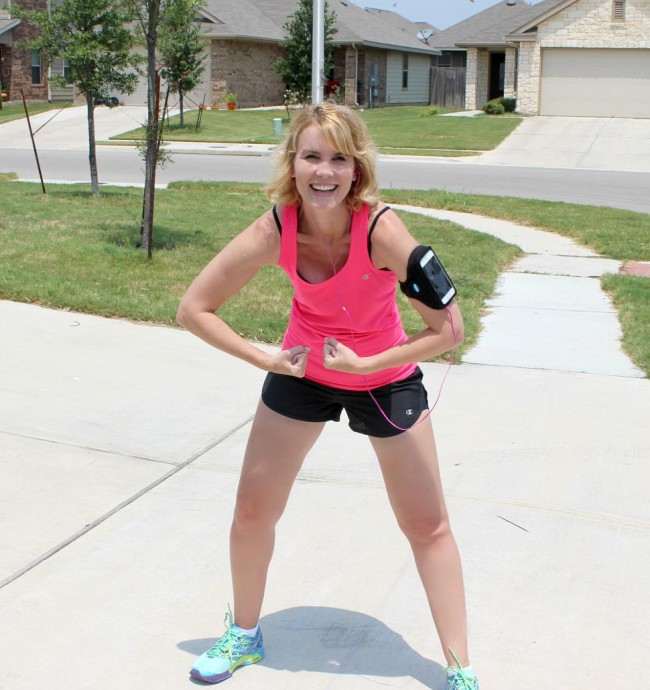 You can check out the women's, men's and kid's line of Champion GEAR here.