Sponsored post by Mirum Shopper. All opinions are my own.
(Keep reading until the end to see how you can enter to win an HEB gift card.)
If you've been in your local HEB the last couple of days, you may have noticed that all of the back to school supplies are out. Some of my friends' kids go back as early as the first week of August, while mine head back towards the end. But I am all about preparing early, so I'm not faced with the stress of last minute shopping.
Back to school time is always so busy and HEB is making it easier on moms and dads by not only providing the school supplies on everyone's list, but also products and ideas for quick meals and easy hairstyles that make a statement.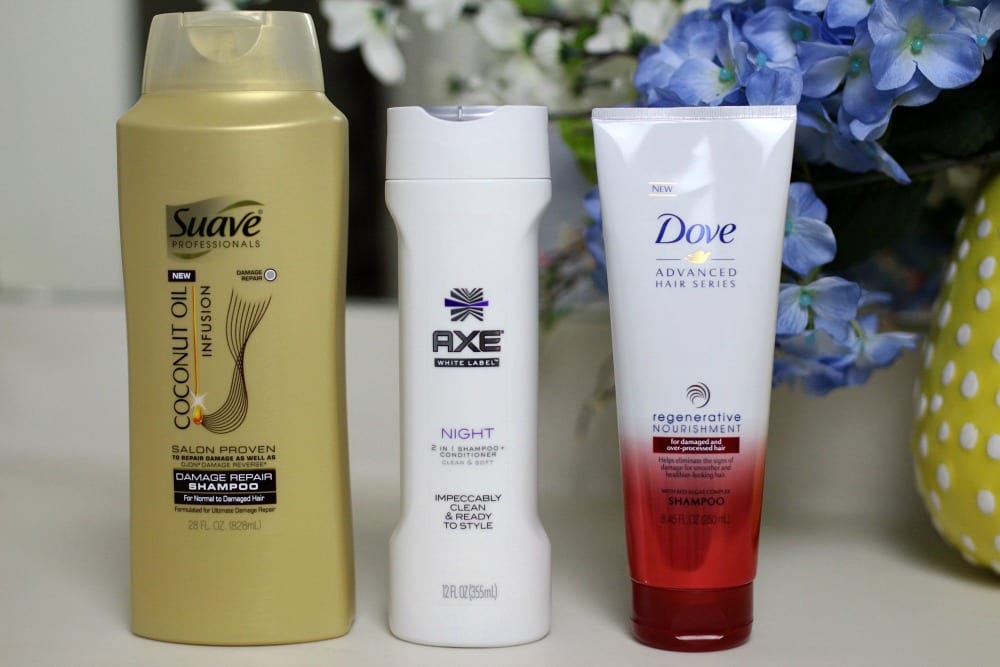 I visited our local HEB to pick up some much needed hair products for my daughter and sons. My sons are big fans of Axe, and use quite a few of their hair and body products. My mom handed down to me a love of Suave and Dove and I've done the same for my daughter. The Suave Professionals Coconut Infusion Shampoo is incredible!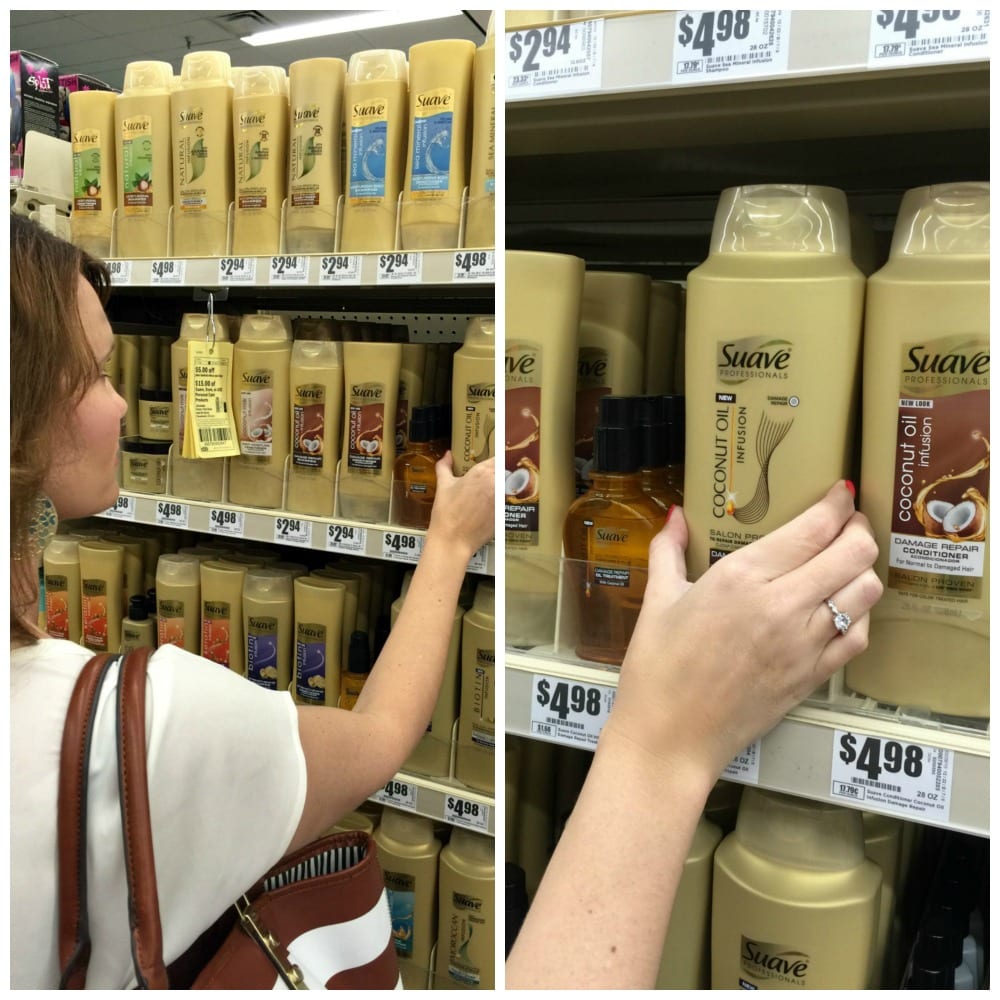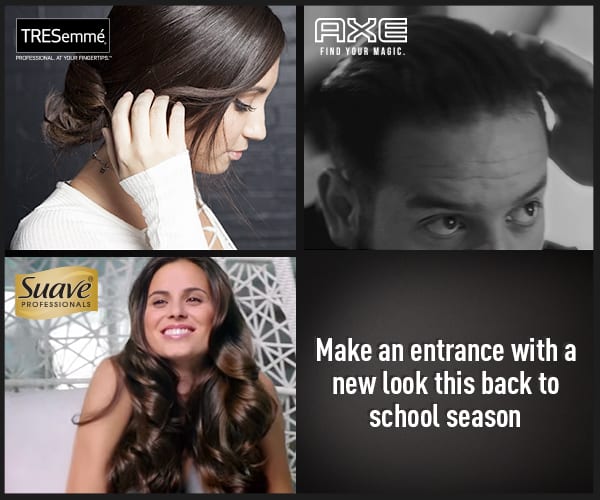 I don't know about in your home, but in mine the first week of school is pretty crazy in the mornings. We're all trying to adjust to our new schedules, after staying up late and sleeping in through the summer months.
So ladies and girls, for those mornings you've woken up late for school (which is bound to happen) here are three of my favorite quick hairstyle tricks to keep you looking stylish; even if you only have 15 minutes to get ready.
(Keep reading to learn how you can enter my Twitter sweeps to win a backpack full of your favorite Unilever products!)
Hairstyle Trick #1 The Scrunch and Blow Dry Technique
There are days I have time to wash my hair, curl it and spend quality time getting it just right. And then there are days when I wake up, take one good look at my hair and say "this will have to do". But instead of walking out the door looking like I literally just rolled out of bed, I do this: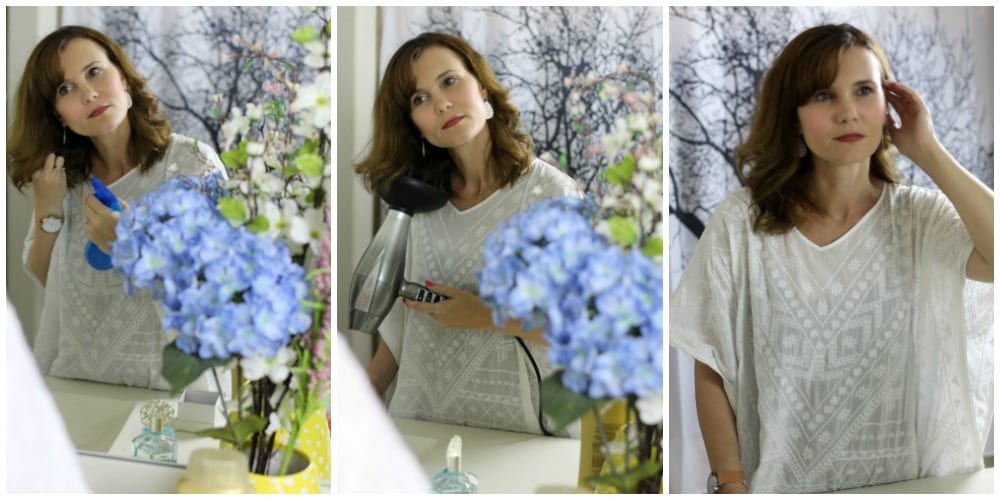 Spray my hair with a little texturizing spray or homemade sea spray and scrunch it.
Take my blow dryer with the diffuser attached and give it a quick dry. This gives my hair some great texture and natural looking waves I love.
Hairstyle Trick #2 The Side Bun Technique
When my hair is driving me crazy and I can't stand the thought of it touching my neck all day, I put it in a side bun. Sometimes I'll do a messy bun on top, but the side bun is perfect for those of you who have short to medium length hair.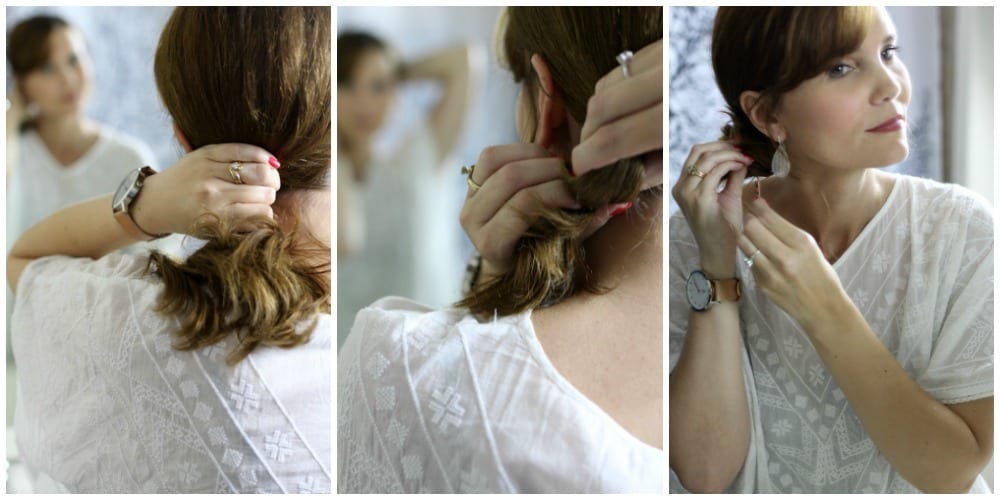 To get this look, pull all of your hair to one side, leaving a few loose strands by your ears (if desired). Wrap a small polyband around your hair once and then again securing the ends in the band, making a bun.
Take a couple of bobby pins and secure the side bun to your head, making sure the bobby pins have something to hold on to.
Spray with a bit of hairspray to hold.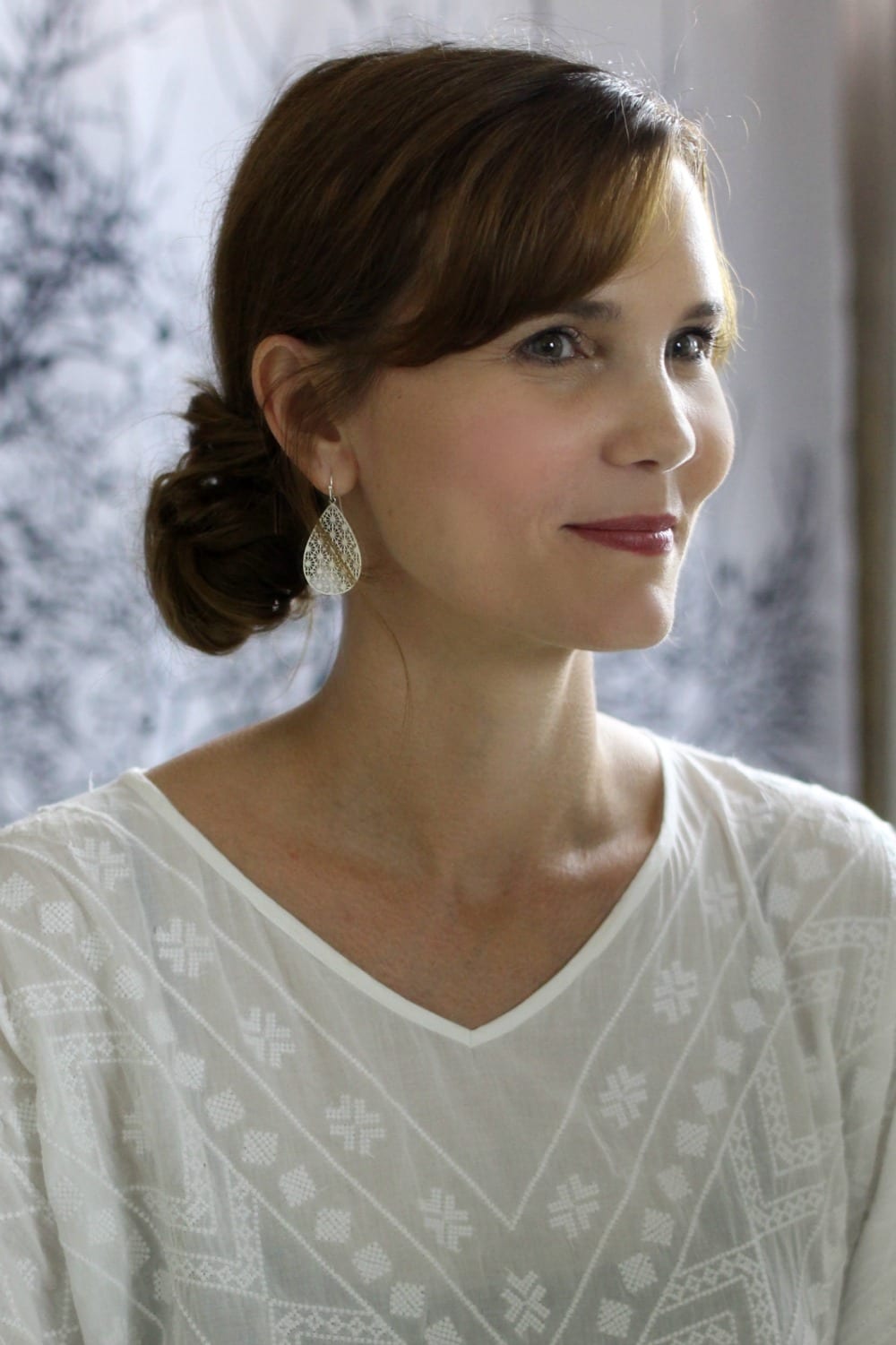 Hairstyle Trick #3 The High Ponytail with Volume
If you woke up and your hair is stuck to your head with no volume whatsoever, this is the trick for you.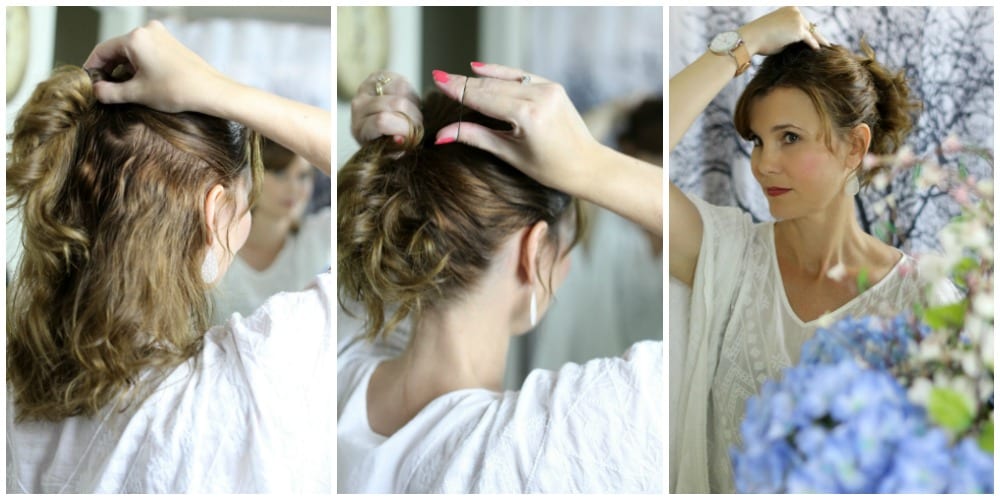 Spray your hair with some dry shampoo.
Take the top half of your hair and secure it high on your head with a small polyband. It will look like a half up half down hairstyle at this point.
Take the bottom half of your hair and join it with the top half by securing both sections together with another polyband.
Loosen some of the hair at your crown to give it some volume. Tease the ponytail if it looks a bit flat.
Voila! Three easy and quick hairstyles for those rushed morning. Which hairstyles are your go-tos for when you're in a hurry? Let me know!
Also, be sure to visit your local HEB for their various in-store offers, as well as digital coupons on HEB.com. You'll find up to $25 in savings on Unilever products during the Back to School Season.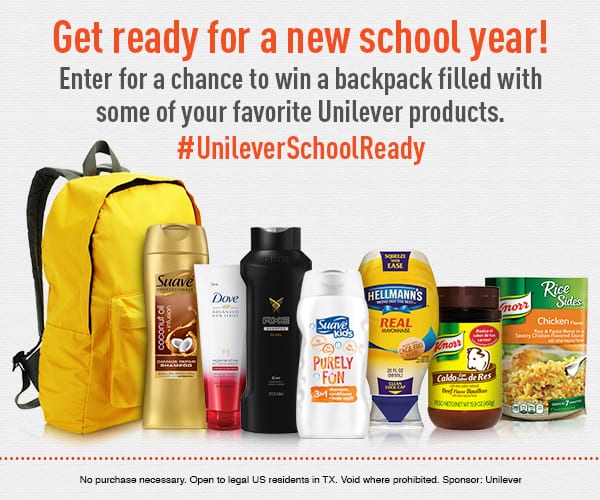 Now about that sweeps, here's how to enter:
Click through HEB.com to take a look around
Reply to this tweet with the recipe or grooming tip you would most like to try
It begins on July 22, 2016 and ends on July 29, 2016
Sweeps open to Texas residents only
Good luck!
Here are some of the current (for August 2016) special beauty offers available at your local HEB:
8/3-8/9: $1.00 off (1) Suave Infusion Hair Product (gold bottles) excluding travel sizes
8/3-8/9: $1.00 off (1) Axe Shampoo, Conditioner, Styler, 2in1 or Body Wash product (excludes trial & travel sizes)
8/17-8/23: $1.00 off (1) Dove Hair Care Product, excluding travel sizes
Pin the quick hairstyle ideas below to save for later