Last week we headed to our local theater to see "The Secret Life of Pets" movie. My family will tell you I have a deep love for the movies. There's just something magical to me about buying the tickets, getting my must-have tub of popcorn, finding the perfect seats and sitting down for two hours while the characters, music and story take me on a journey.
I am happy to say The Secret Life of Pets did not disappoint! The characters were incredibly entertaining and we instantly related to them. In fact, as we were walking out, we all decided who was who in the movie. Without a doubt, our dog Dartagnan (Dart for short) is Max, the terrier whose life revolves around his owner.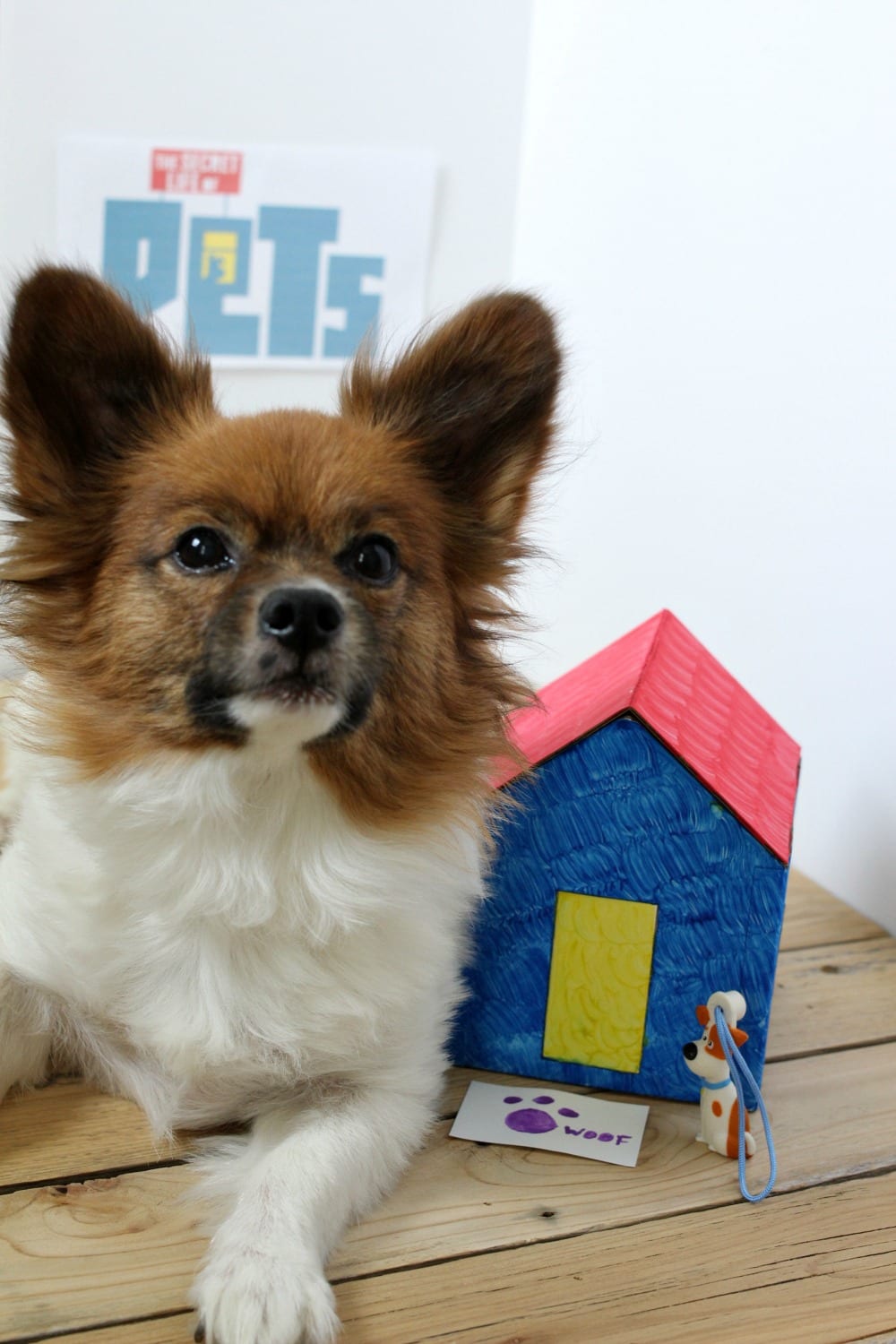 Isn't he the cutest little thing? Dart is the kind of dog who you know is impatiently and anxiously waiting for us to arrive back home. We can walk outside and walk right back inside and he acts as if we've been gone all day. His tail is wagging, he has that excited spark in his eye and he jumps up and down to make sure we know he's there. His heart is full of unconditional love and I think we can learn a thing or two from him.
I've teamed up with General Mills cereals, a favorite brand in our home, to share with you about the exclusive The Secret Life of Pets character collectibles you'll find inside specially marked boxes of Big G cereal. Your #BigGPets will be sitting right on top!
We made this cute little DIY dog house, showcasing the character collectibles and a look into each of their personalities.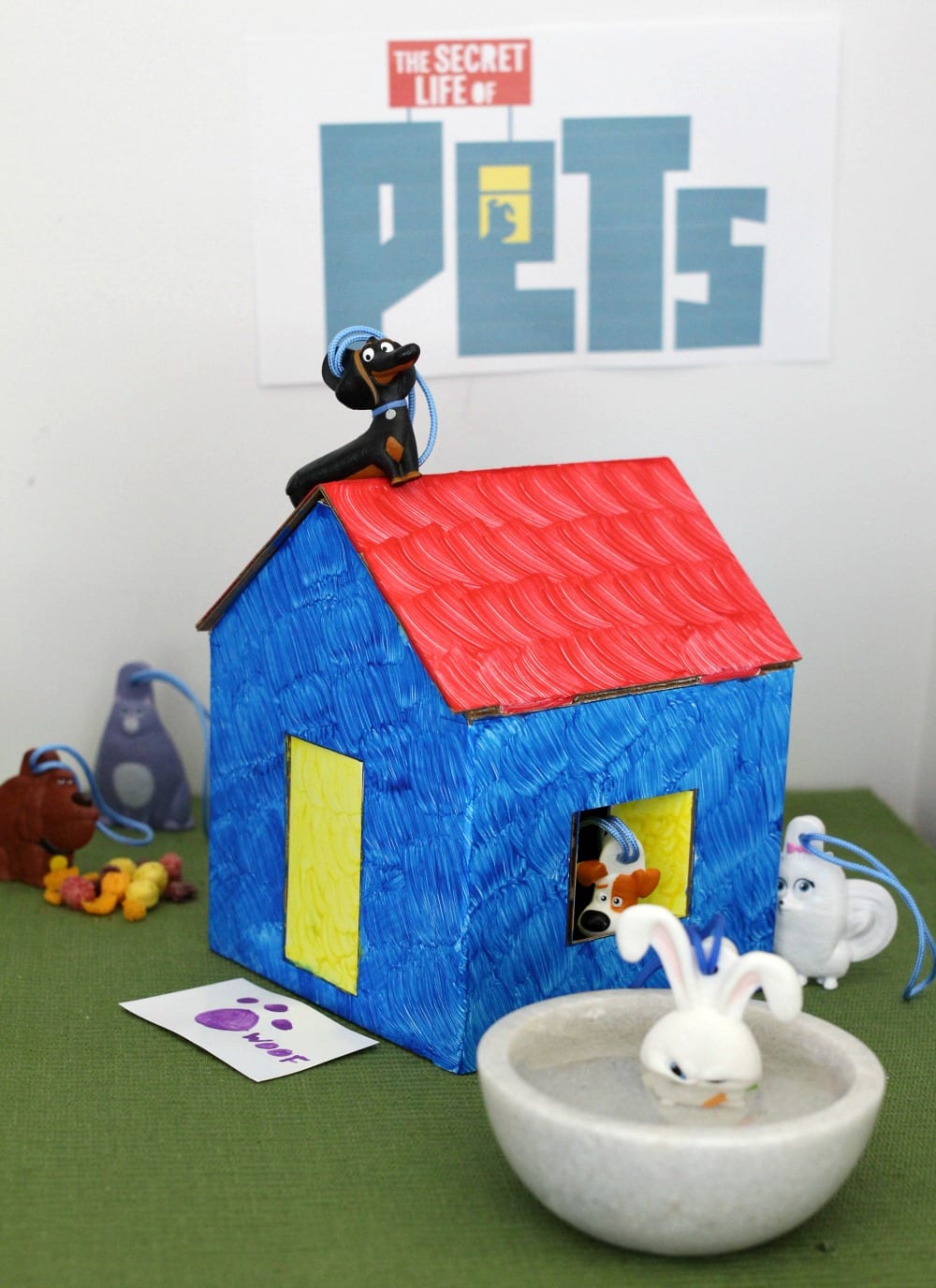 Max, the terrier, is excitedly looking out the window waiting for his owner to arrive back home. Gidget, the white Pomeranian who has a crush on Max, watches him from around the corner. Buddy, the laid back Dachshund who can climb anything, perches himself on the roof. Duke, the large Newfoundland, starts off a little reckless and inconsiderate and makes quite the mess in the small New York apartment he shares with Max. (He got into the box of Trix!) Chloe, the apathetic Tabby cat, just doesn't care. Snowball, the white rabbit, is slightly crazy and planning his revenge on mankind.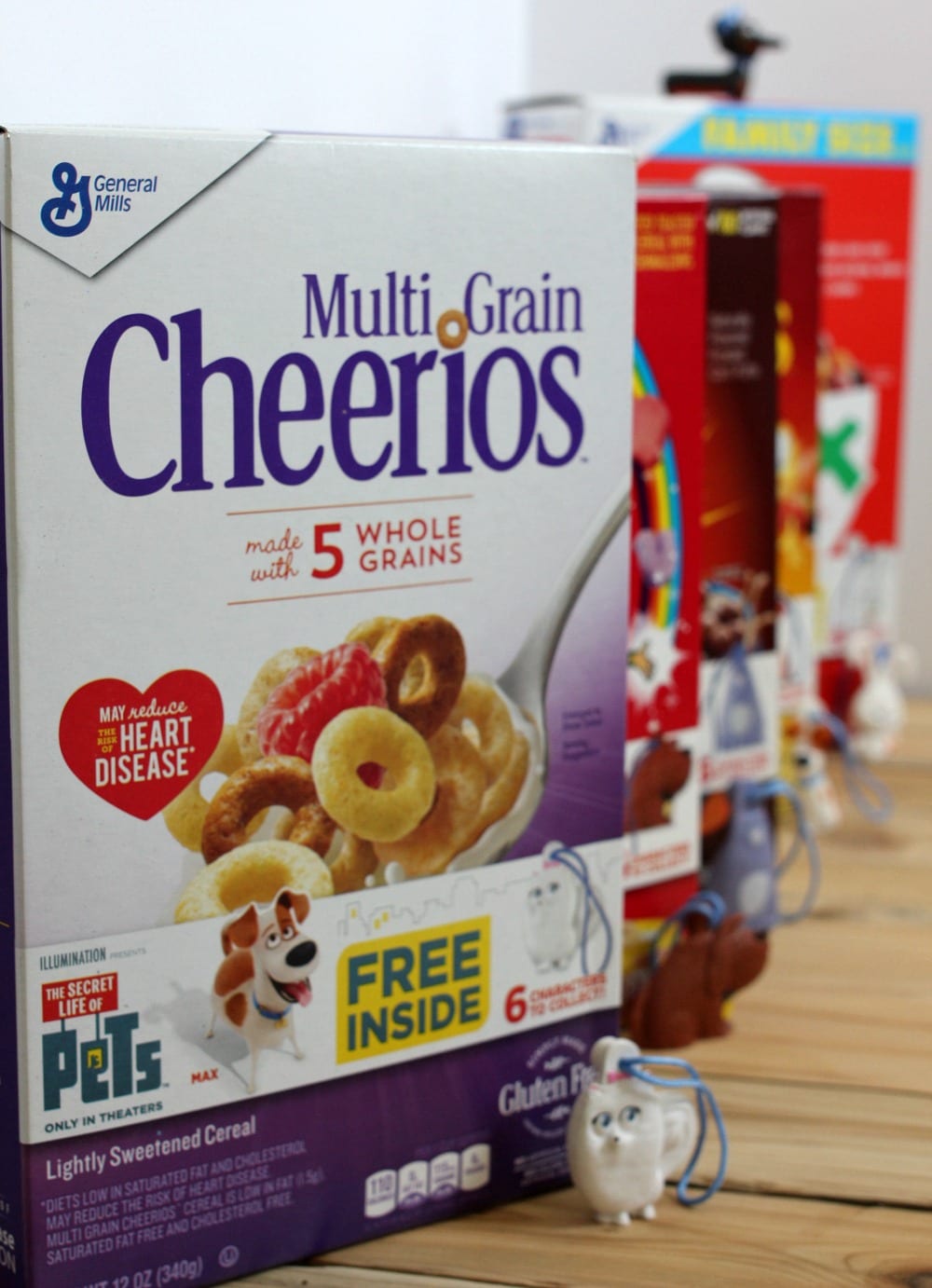 What do you think your pets do while you're gone? Are they rebellious and a bit mischievous, excitable and curious or do they spend their time just waiting for their people to arrive back home?
Be sure to head to the theaters for The Secret Life of Pets movie! Afterwards, you can head to your local grocery store to pick up specially marked boxes of General Mills cereal and collect all six of The Secret Life of Pets character collectibles. Before you leave, check out this Facebook video with Crusoe, the celebrity Dachshund. It looks like he had a blast strutting down the green-grass carpet with a few of his closest friends. 🙂
Compensation was provided by General Mills via MomTrends. The opinions expressed herein are those of the author and are not indicative of the opinions of General Mills or Momtrends.