July 4th. I think of fireworks, hot dogs, America, a day off, red, white, blue and of course…Fourth of July Nails! If you're looking for some nail designs worthy of the holiday, you will love these. From American flags and hot dogs, to jewels and ombre – there's a nail design for every one.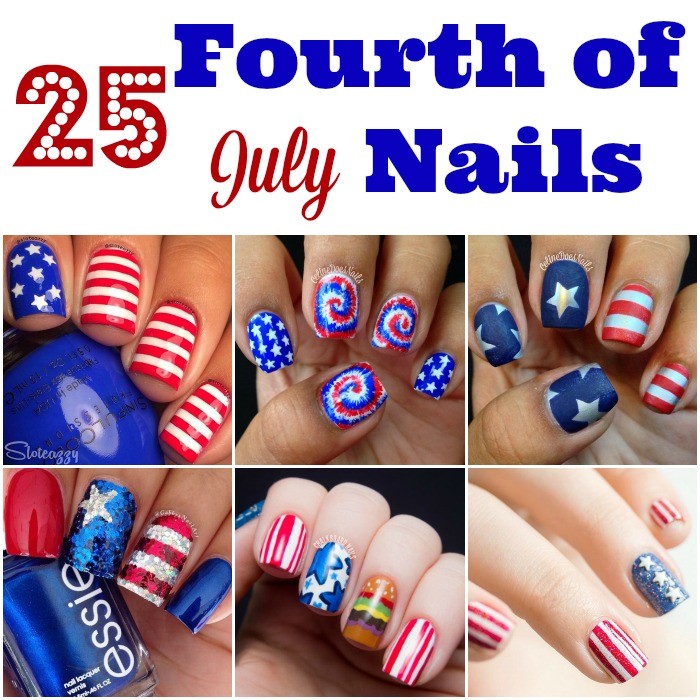 1. The Chevron American Flag Look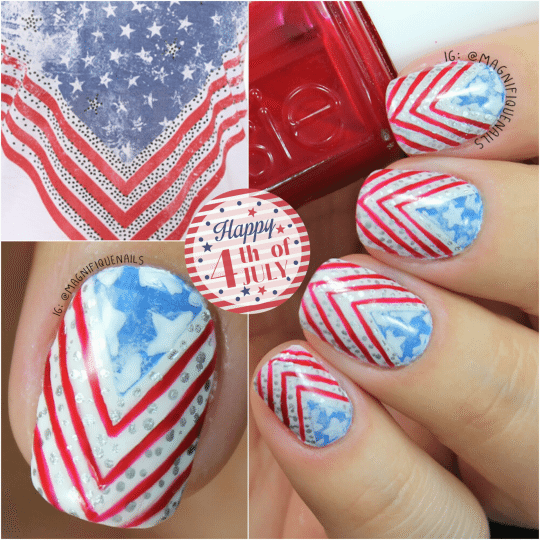 2. Hot Dog & Flag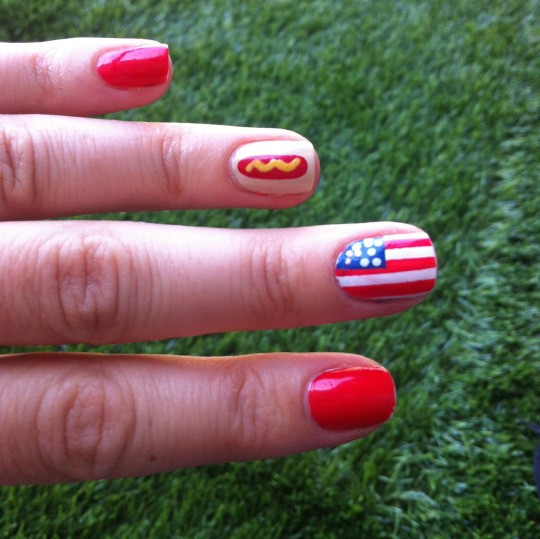 3. Tie Dye and Stars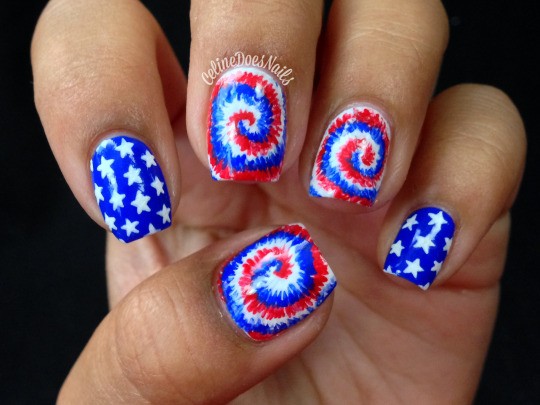 4. Just the tips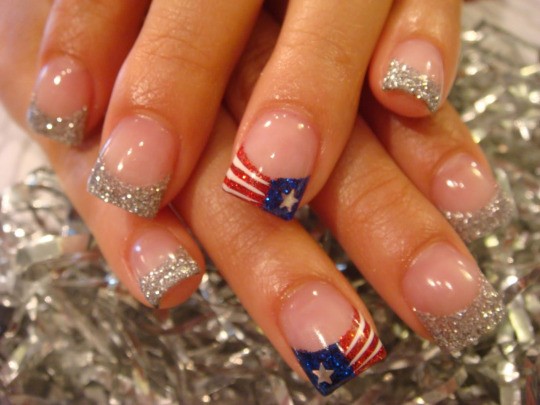 5. Stars and Stripes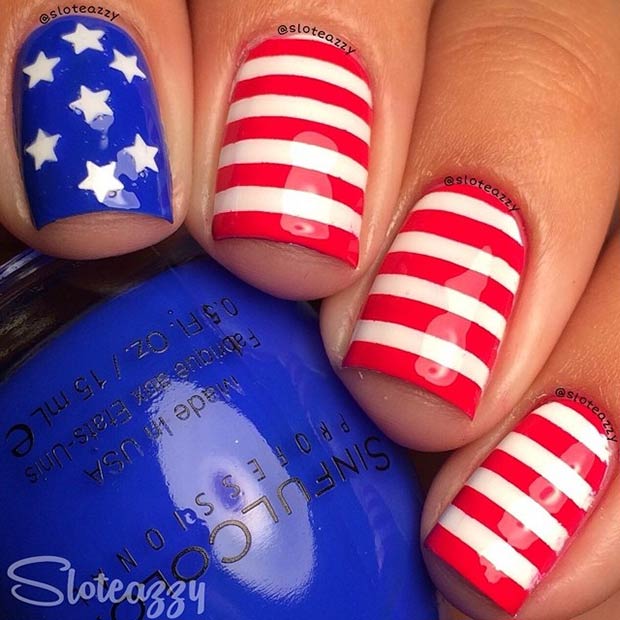 Instagram / sloteazzy
6. The Matte look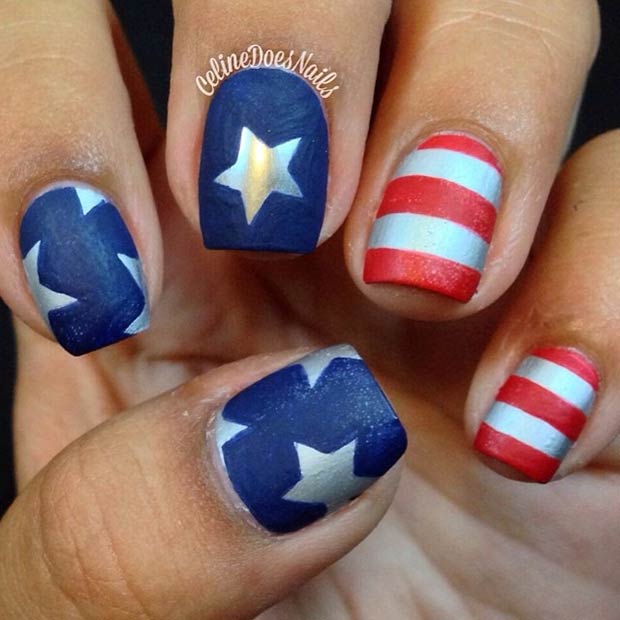 Instagram / celinedoesnails
7. Jewels and Stripes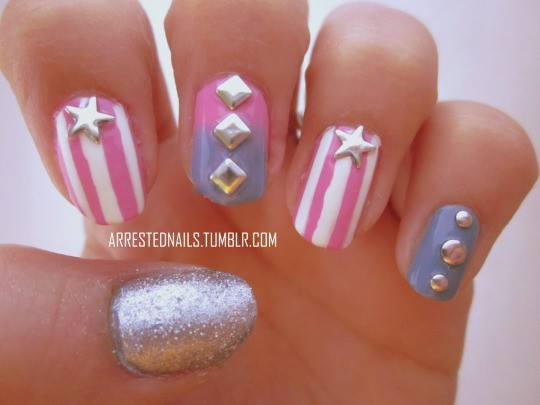 Arrested Nails
8. Go tribal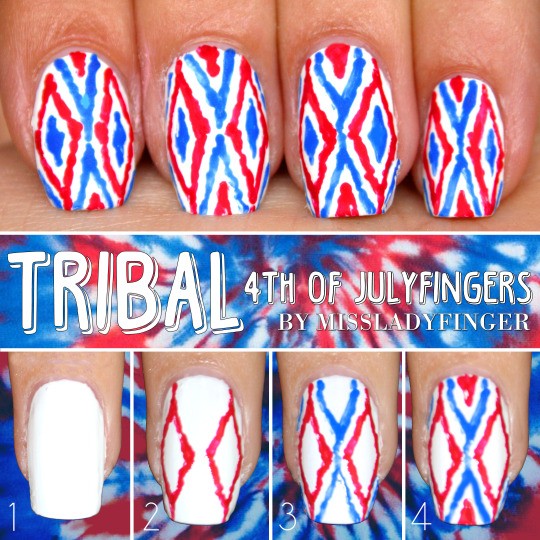 9. Bows & More Bows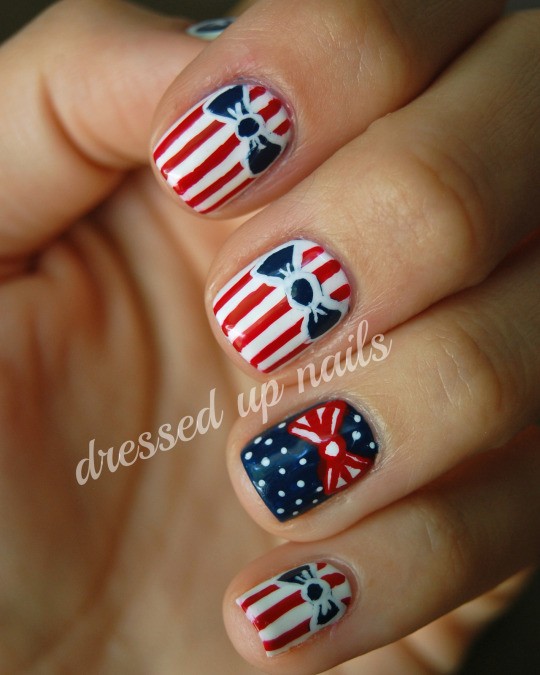 10. Red, White and Water Marbling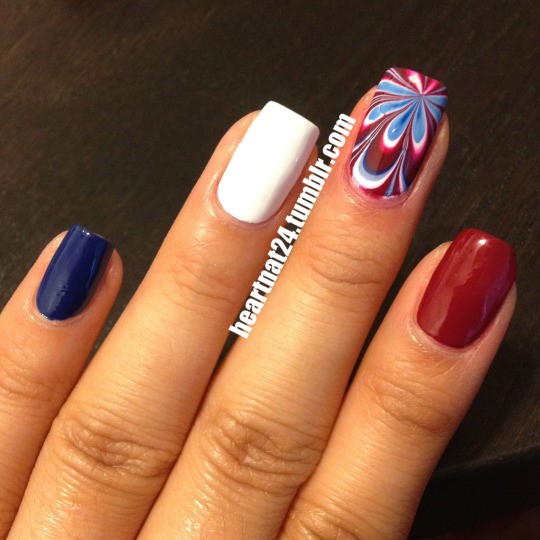 11. Sequins Galore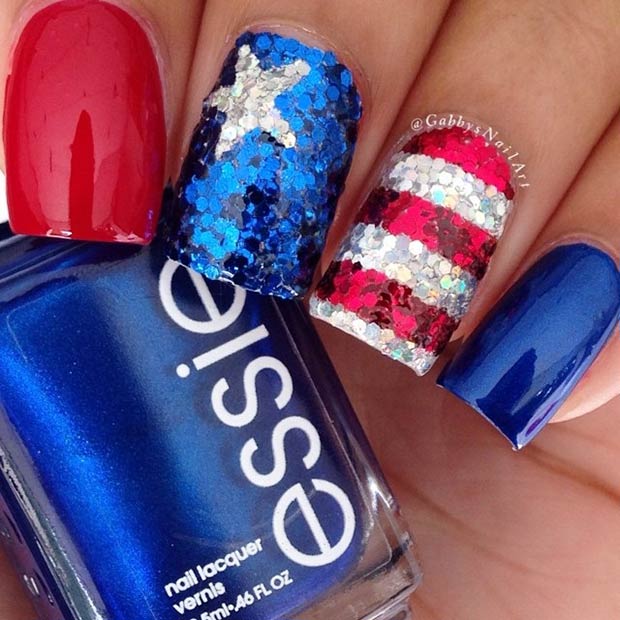 Instagram / GabbysNailArt
12. Polka Dots and Stripes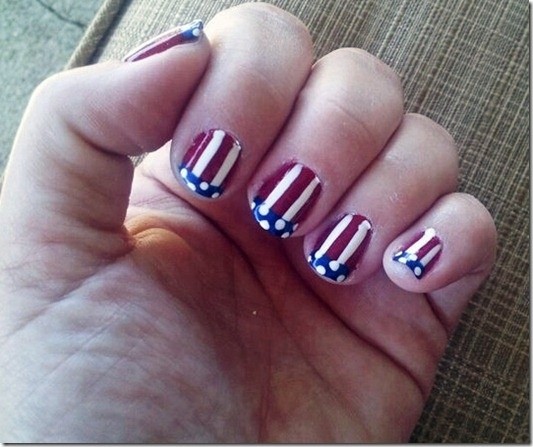 Mycrazylifeasamomandawife.blogspot.com
13. Red, white, blue and Ombre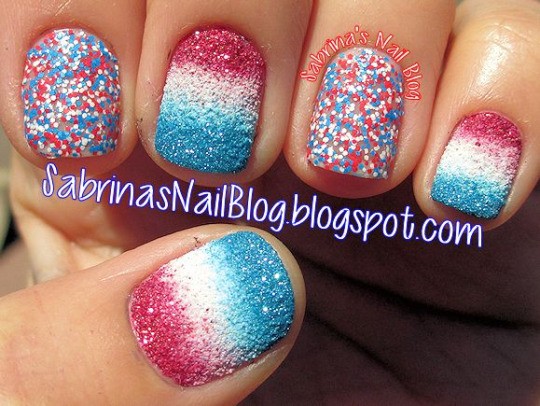 14. Stripes, Stars and Diamonds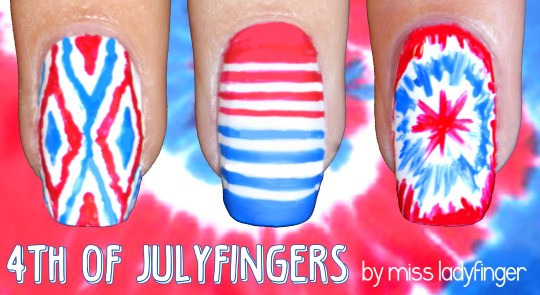 15. I Heart America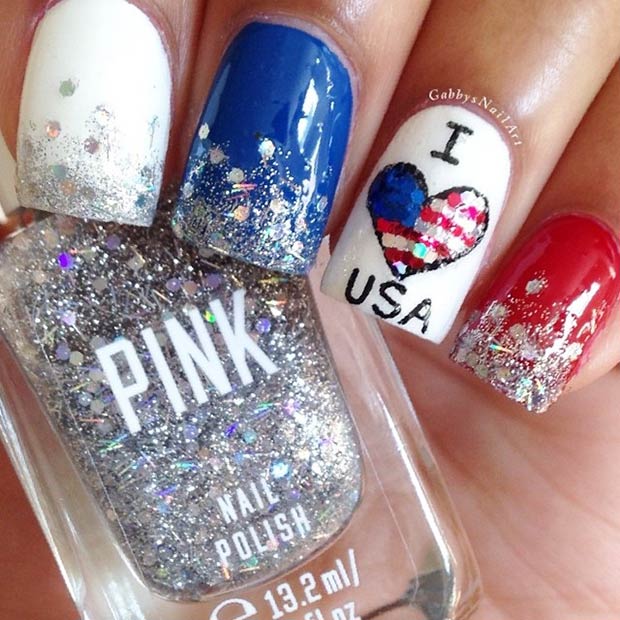 Instagram / GabbysNailArt
16. Captain America approved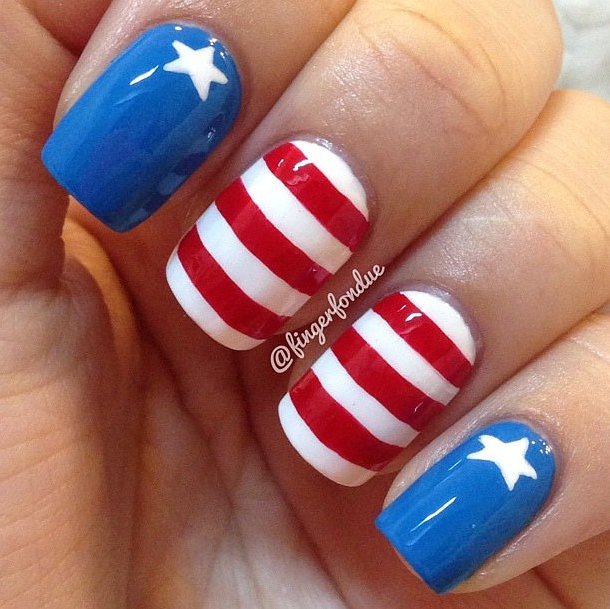 17. Sparkles and Chevron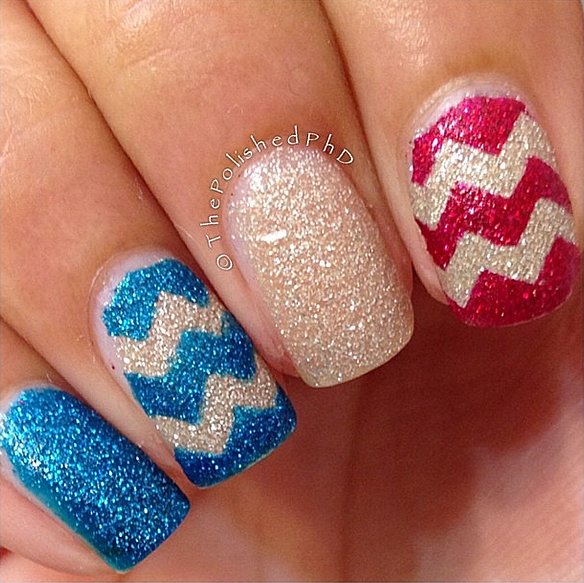 18. I Heart Stripes and Sparkles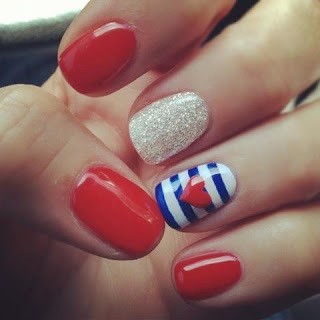 19. Solids and Dots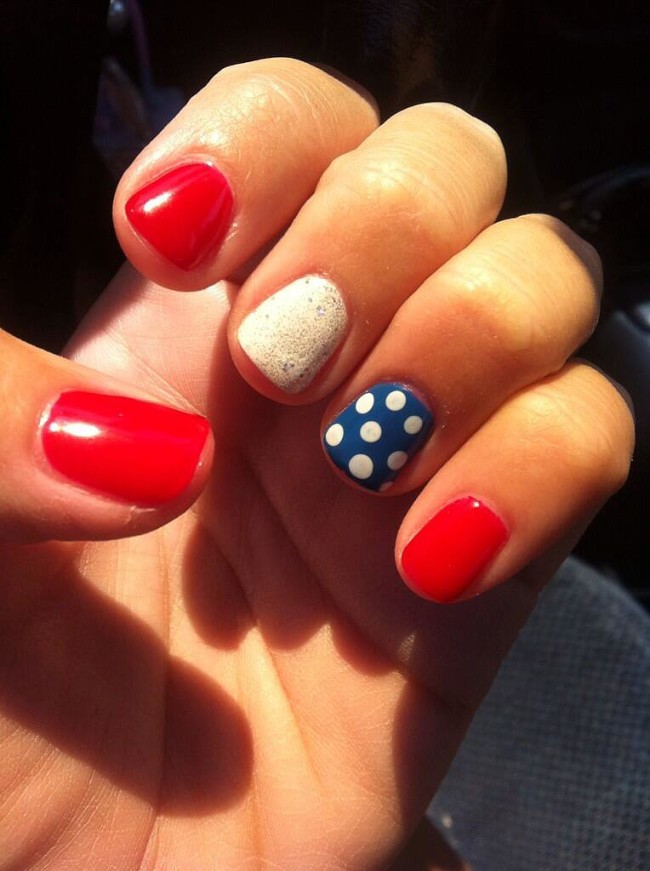 20. Glitter and Stars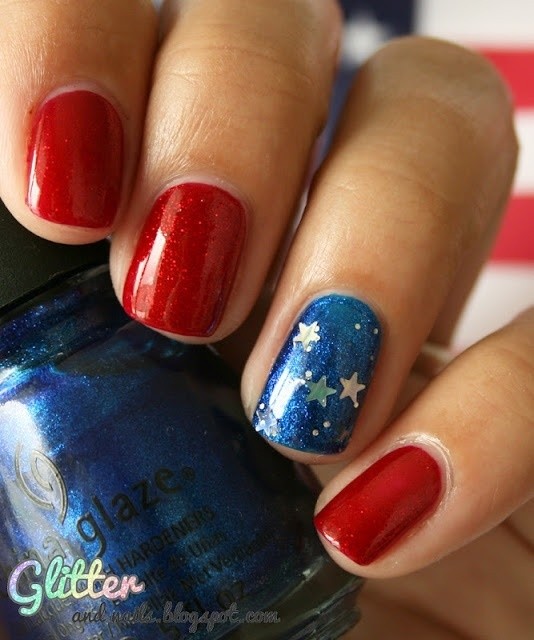 21. A glittery top coat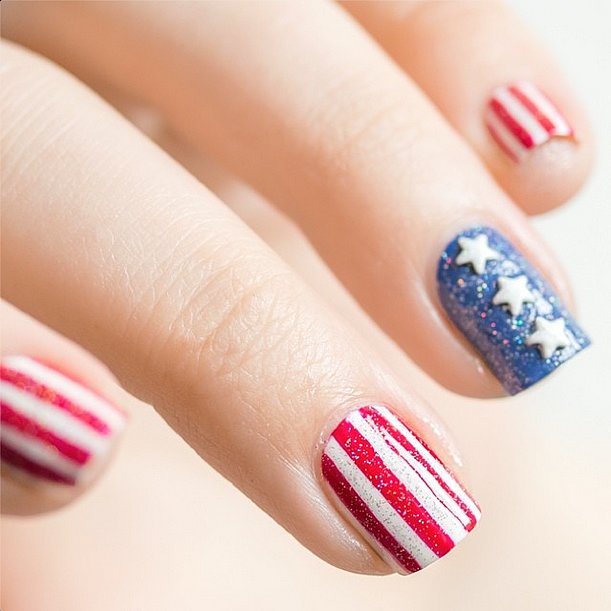 22. Fourth of July Nails round-up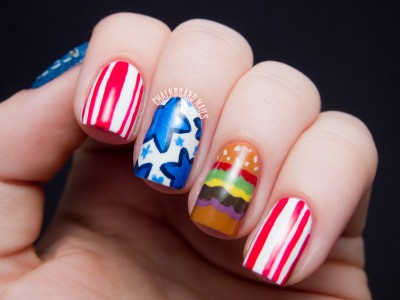 23. Stars, Stripes and Metallics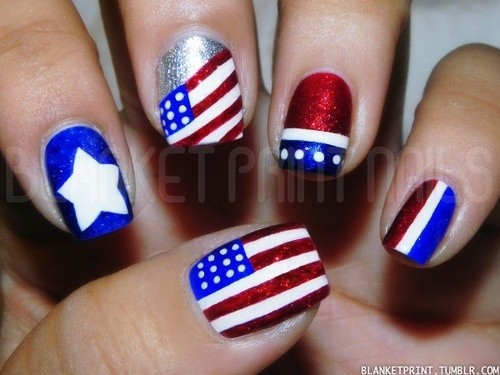 24. Home of the Wave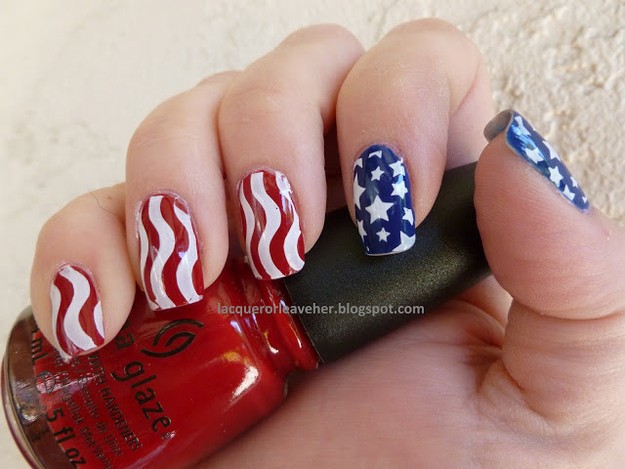 25. Lady Liberty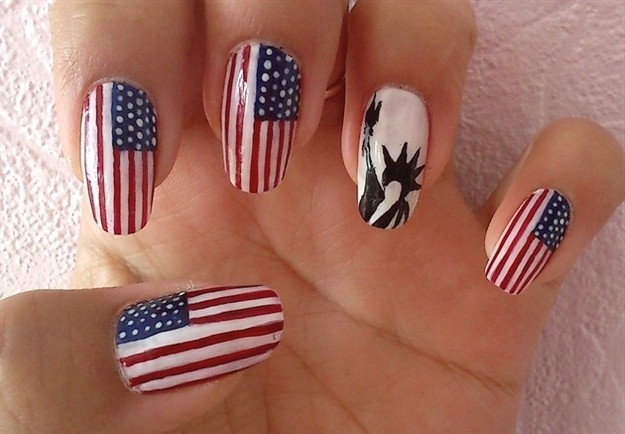 Which of these Fourth of July Nails will you attempt? I think I'll go with some easy stripes, polka dots or maybe ombre. Speaking of ombre, have you heard about Sally Hansen's newest nail polish Insta-Ombre? I tried out the cobalt blue, which is perfect for your July 4th nails and posted it on Instagram.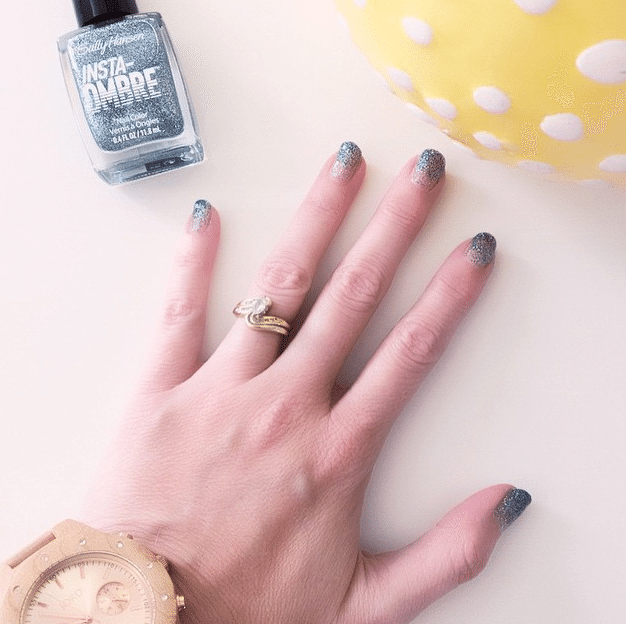 Insta-Ombre will be available this month at chain drugstores and mass retailers this month, June 2015.
Available in eight high-impact glitter shades, this clever and innovative ombre-in-a-bottle makes it easy for women to achieve the look in just three simple steps.
1. First, apply one coat to clean, dry nails.
2. Next, apply a second coat from mid-nail to the tip.
3. Finally, apply a third coat to only the nail tip.
Voila: A radiant, wash of ombre color at your fingertips.
As the first and last word in nail color, Sally Hansen offers eight shades to match every mood: Copper Cap: Beige that grows into a warm, copper glow, Cobalt Coat: Blue, from barely-there to intense, Layer On Lilac: A cool-toned take on purple,  Scarlet Spark: A true red that fades into a whisper, Gold Grade: Metallic glitter, from quiet to saturated, Fuchsia-Nista: A bright pink with the slightest hint of violet, Jade Fade: An enviable emerald hue, Grey-diant: A stunningly sparkled fade from light to black.
I've seen them all and they are GORGEOUS!
Here's a look using Jade Fade and Gold Grade from the Sally Hansen Instagram.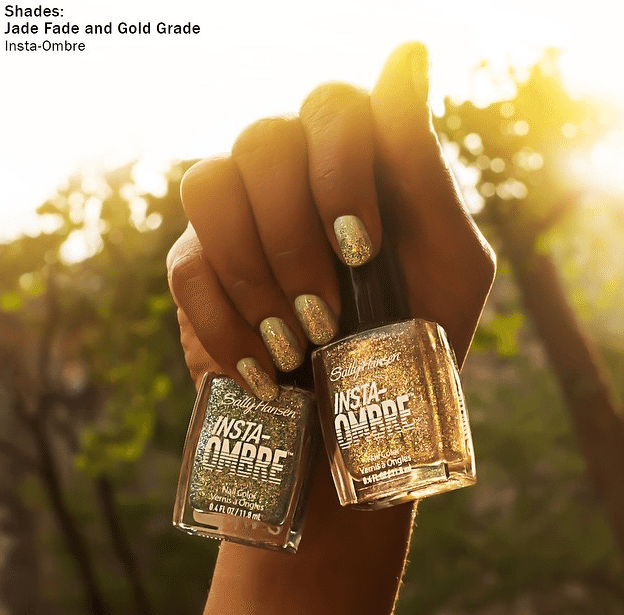 Stunning right?
Good luck on your Fourth or July nails! Feel free to share your nail pictures by tweeting them and tagging me @juliebonner or on Instagram @juliebonner5. Happy July 4th!!