This Monday was the official first day of school for us, which means I now have a senior, junior and 6th grader. To say that this will be a full and exciting year is an understatement! We were definitely sad to see the laid back, carefree days of summer come to an end. It was full of travel, pool days, hanging out with friends non-stop and waking up each day without a plan. But, nevertheless the time of year to get back to a schedule has arrived and we'll welcome it with open arms…as long as it promises cooler weather!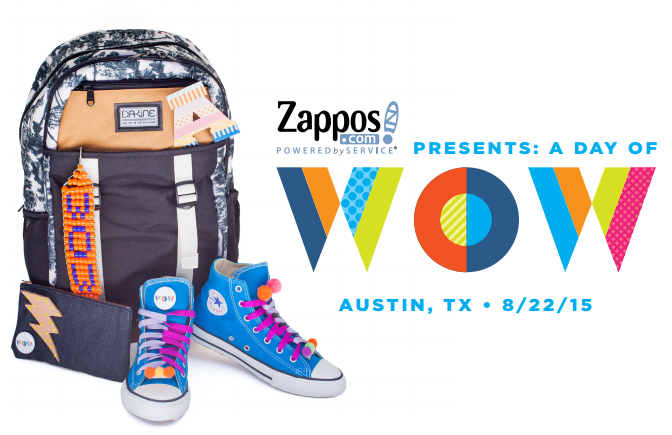 We had the chance to kick off Back to School with Zappos and the Crafting Community over the weekend for their Day of WOW event. It was held in Austin at the Fair Market and what an event it was! Here's what we saw when we first walked in.
There was station after station of fun things to make. From zipper pulls (our first stop I'll share with you in a moment), tie dye, locker letters, denim and leather, shoe lace customization, portrait studio + food, games and more!
We started off the day at the zipper pull station. My 6th grader decided he wanted to try his hand at making a calculator. Our helper was so patient with us as she guided us through the process and afterwards he ended up with a very cool keepsake he felt really good about.
Next we had lunch provided by Frank Hot Dogs and sampled some delicious donuts and green drinks. After that, it was off the the lace bar, game center and then to tie dye a pair of Keds.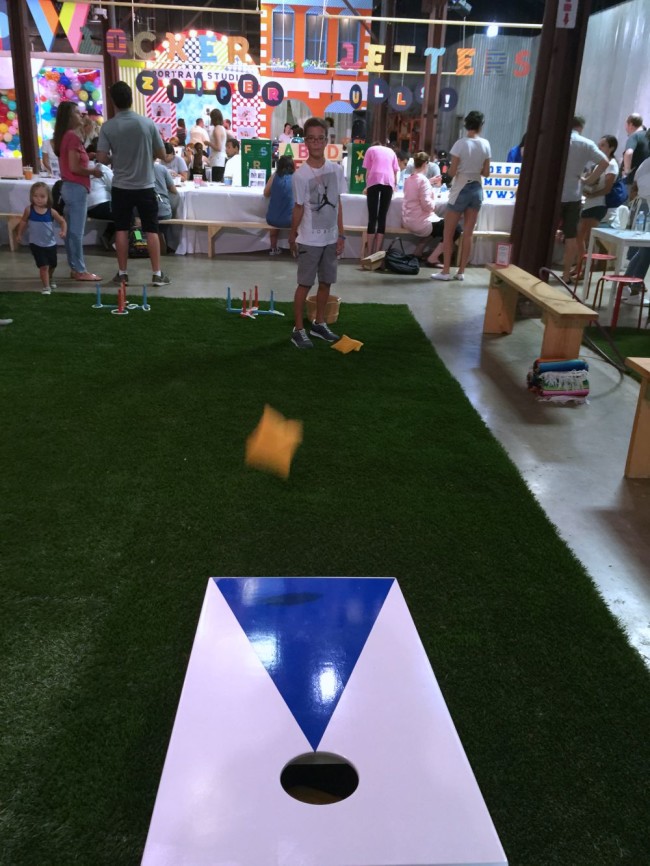 We were attempting to make sunflowers on the toe of the shoes for his sister. They didn't turn out exactly like we pictured in our heads, but we ended up making it work and created a cool pair of shoes. I had never done tie dye like this before. You color with sharpie on the shoe and then take little dropper bottles of alcohol and drip it over your design – about 10 to 20 drops. This was definitely one of the most popular crafts and we saw kids create some fantastic tie dye shoes.
The event was 100% free – which was just amazing – and all they asked is if we could bring a back pack or pair of shoes to benefit Zappos' friends at j.k. livin. They partnered with the foundation to make sure back to school was as incredible as possible for these students. I read up a little on j.k. livin and was extremely impressed with what they are achieving in the lives of high school students. Here's their mission:
The just keep livin Foundation is dedicated to empowering high school students by providing them with the tools to lead active lives and make healthy choices for a better future.
"to prevent so we don't have to cure later in life"
You can find out more here.
We brought two backpacks to donate, but little did we know we would walk away with a backpack filled to the max with goodies from companies like TOMS, Sperry, Keds and more.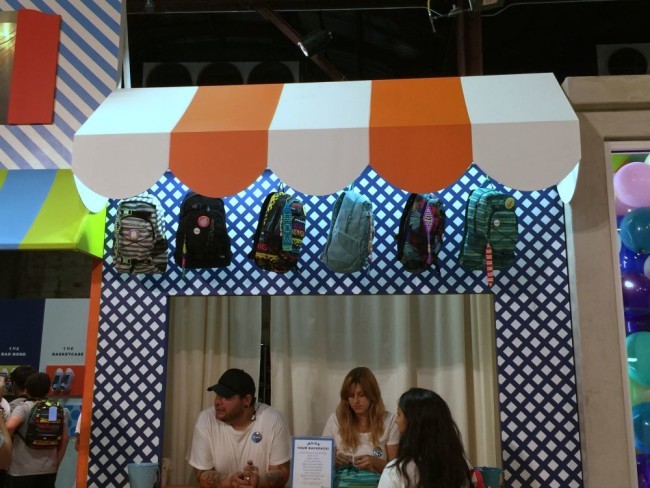 Needless to say, it was an incredibly fun day where my son and I had the chance to craft, laugh and just have fun together. Even if he tried to write on my face with a giant pencil.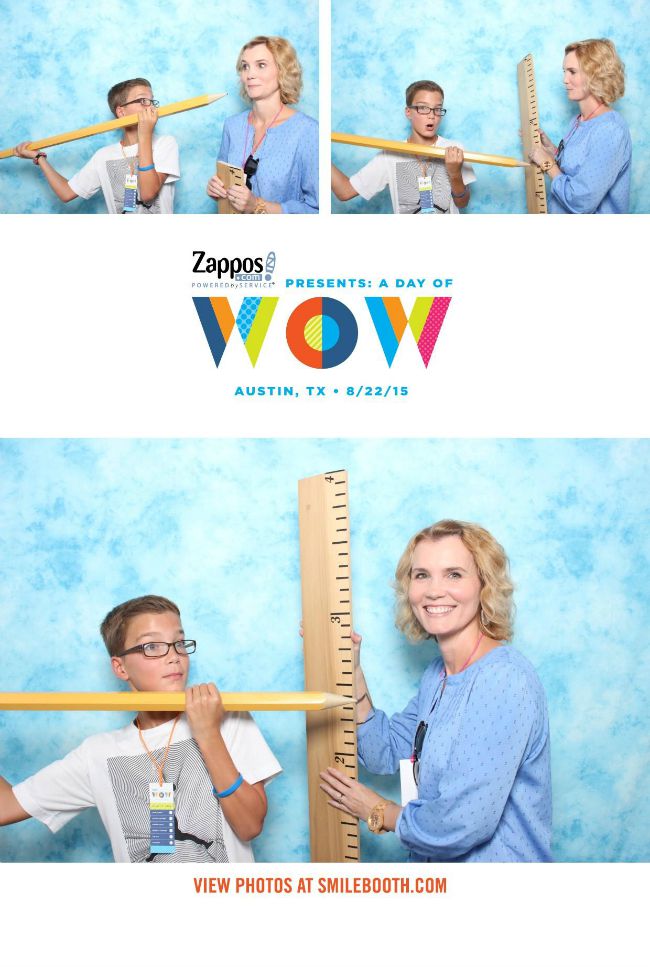 My kids also did a little back to school shoe shopping on Zappos.com and it took them what felt like a million years to pick a pair of shoes. Why? Because the selection was incredible! My daughter chose Converse and my sons chose new sneakers. They are decked out!
Thank you to Zappos and the Crafting Community for our Day of WOW! We had a blast!
Disclosure: Mom Fabulous received samples to take to the Day of WOW