Are you wondering what to wear with a tulle skirt? It's the perfect outfit for Valentine's Day don't you think? My daughter and I have both been wanting a tulle skirt for quite some time, so we finally each bought one. I'm pretty sure we're addicted and will need one in every color of the rainbow. Speaking of my daughter, I'm excited to share this fun photoshoot I did with her of what we chose to wear with a tulle skirt.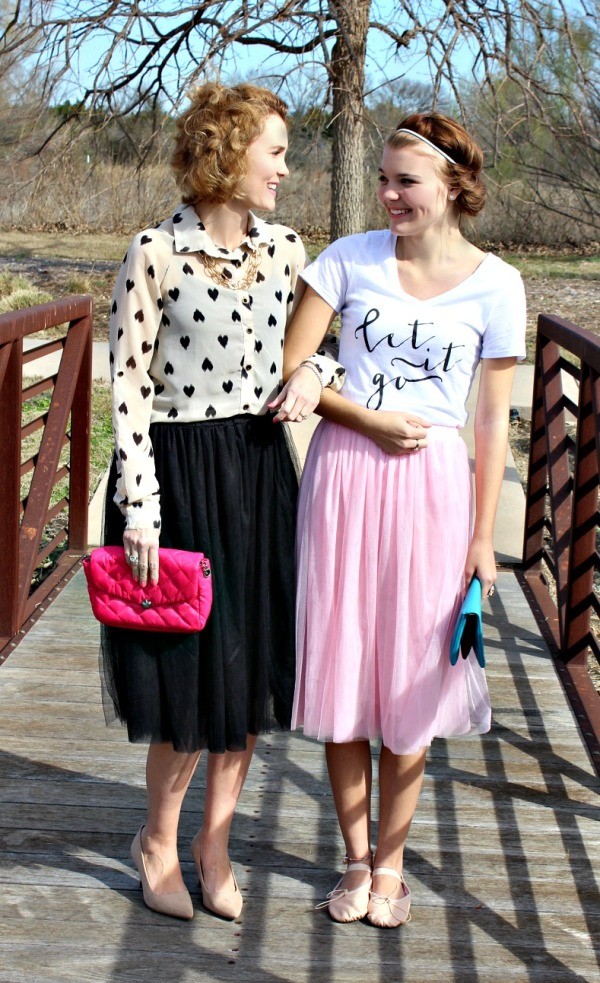 A tulle skirt is more versatile than one might think. You can wear it with a sweater, a button up blouse like I did, a t-shirt like my daughter, a jean jacket and on and on. And that's just the tops. When it comes to the shoes, you can wear heels, converse, vans, ballet slippers. You name it. Like I said, it's a versatile piece of clothing, but not only that — it's down right fun to wear! I felt like a princess.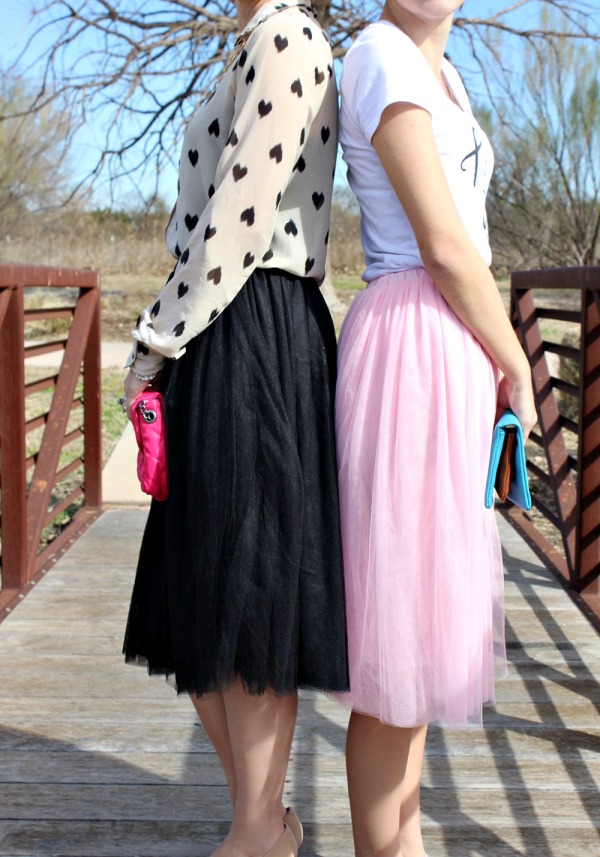 Let me break down our outfits for you.
Hannah's outfit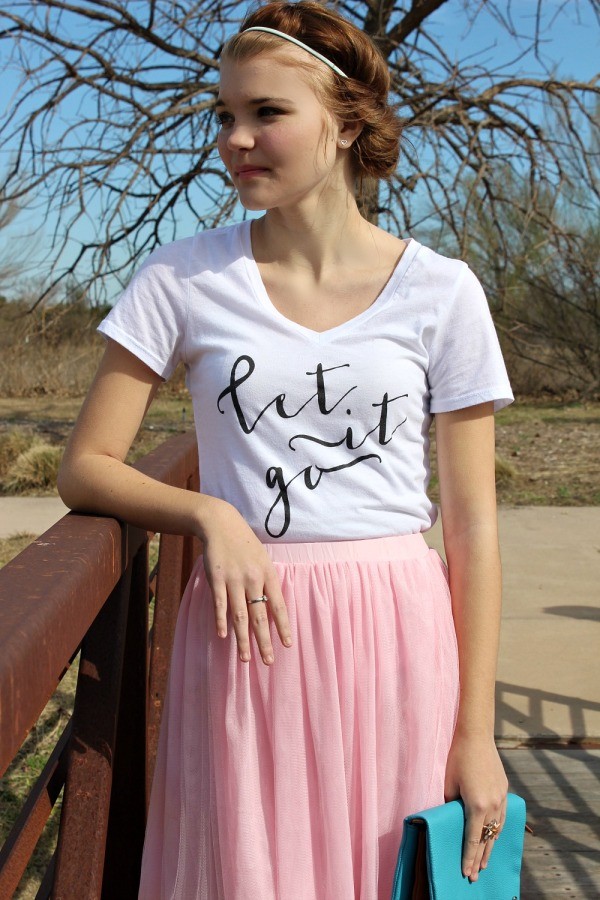 Pink Tulle Skirt from Amazon | Let It Go Tee from Cents of Style | Capezio Ballet Shoe
I love this look on her!
Now let's break down mine…
Julie's Outfit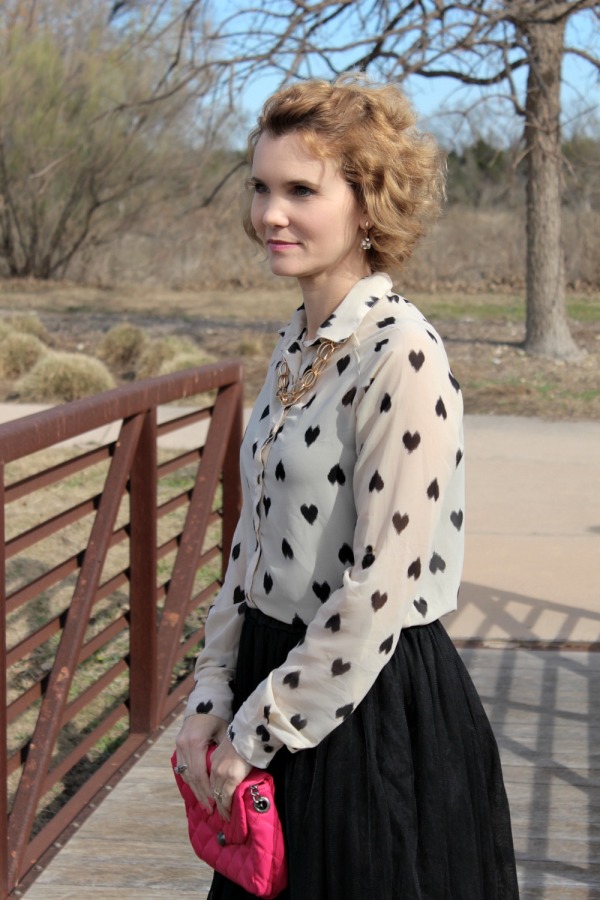 Black Tulle Skirt from Amazon | Heart Shirt from Thrift Store| Nude Pumps from Target | Necklace from Forever 21 | Earrings Fuego
I can't wait to create more and more outfits with this tulle skirt. I imagine you'll see these popping up here for some style features from time to time. In fact, I have a white one as well that I have a few ideas for. 🙂
Would you ever wear a tulle skirt? Do you already have one? Let us know! And if you have your Valentine's Day outfit planned, we want to know what you're wearing!!
Check out more cute tulle skirts below.