What to Wear in May — We did it, ladies – we finally made it to May! And that means summer is right around the corner. We're totally ready to swap out our winter and springtime activities for the warmth and magic of the summer season. From spending time in the great outdoors with friends and family to having more time to spend with the kids, there are so many opportunities to do new things and make new memories this season.
With the new season comes new opportunities to switch up our wardrobes to something new, exciting and seasonally appropriate. It's time to break out our favorite flowy dresses, cute coverups and glamorous sandals. Are you feeling the heat (of the rising temperatures) and ready to update your wardrobe for the new season? We're here to help. Here are 17 amazing outfit ideas to help you get started making memories and enjoying the long summer season ahead. Happy shopping!
THE FUN AND FLORAL LOOK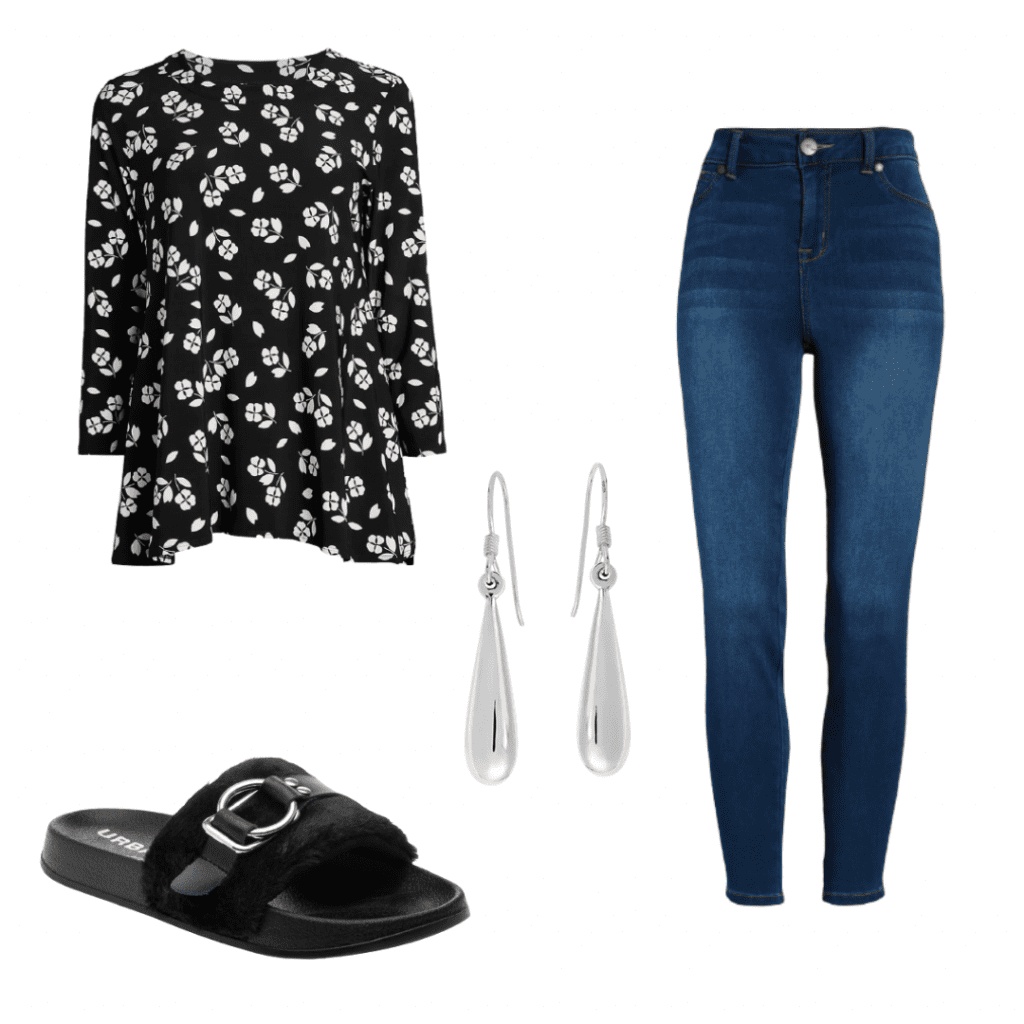 Looking for the perfect wear-anywhere outfit for the summer season? Slip on a cute flowy Floral Top, add a pair of cropped High-Waist Jeans and add your favorite Comfy Sandals.
THE VACATION-READY LOOK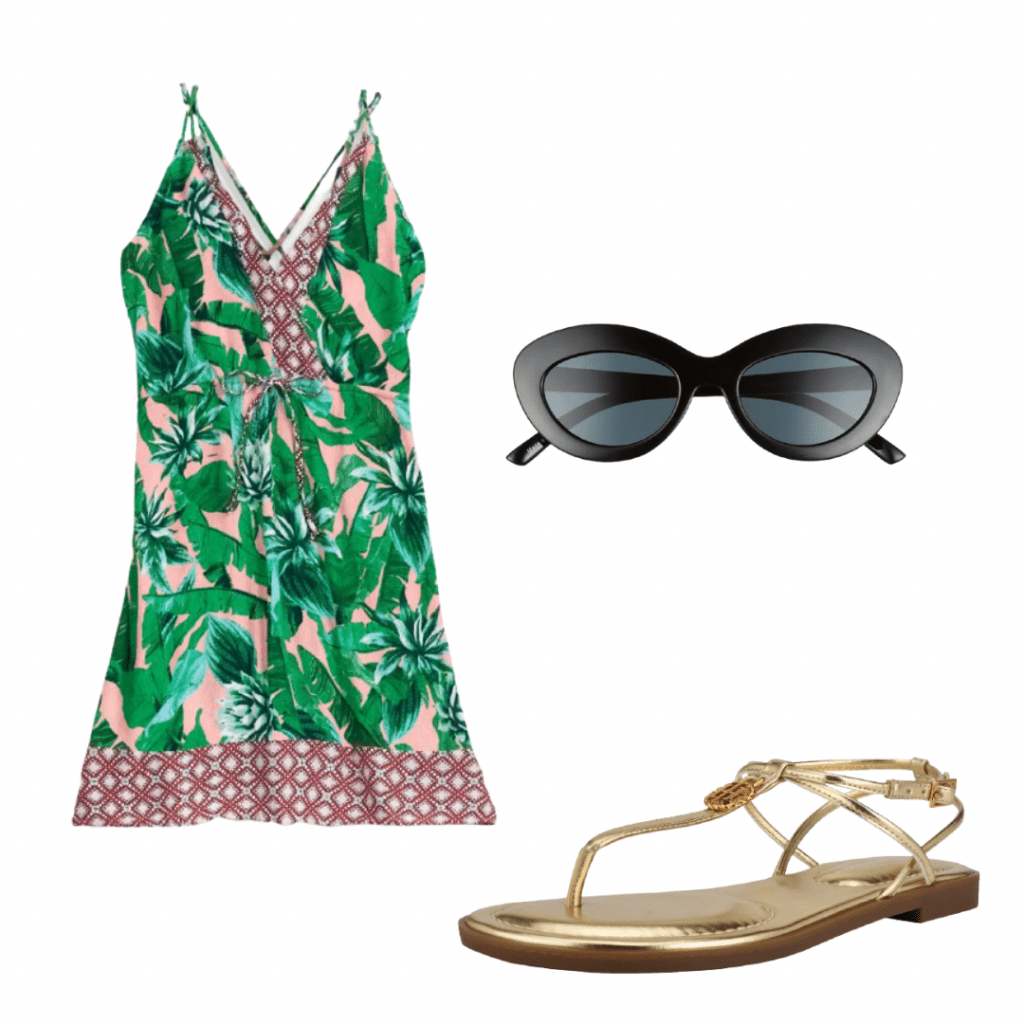 Planning on an epic getaway or a much-needed staycation? Get into the spirit of the fun summer season with a cute Tropical Dress, some Strappy Sandals and your favorite pair of Oversized Sunglasses.
THE BACKYARD BARBECUE LOOK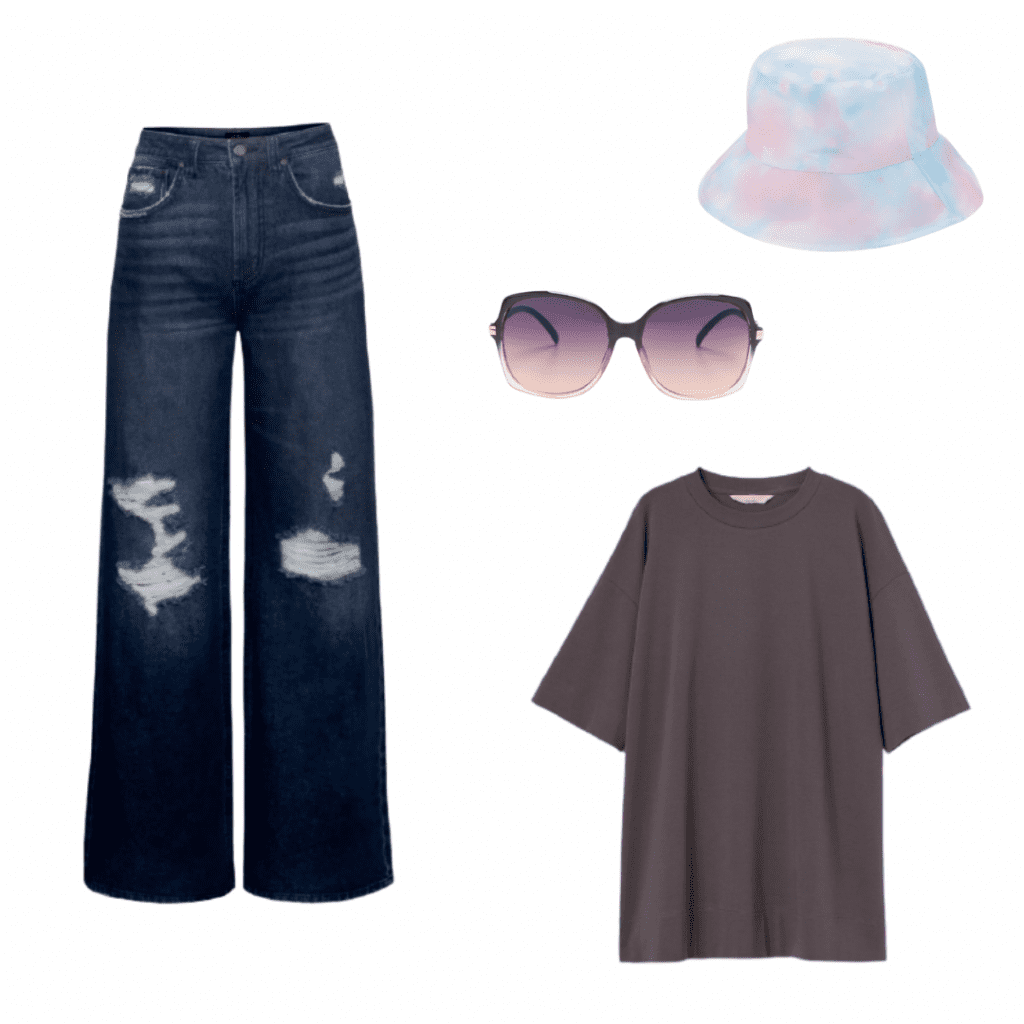 Ready to enjoy some fun in the sun with friends and family? Slip on a comfy Oversized Tee, add a pair of High-Waist Denim Jeans and throw on a Cute Hat. Don't forget your Favorite Sunglasses!
THE EARLY MORNING WORKOUT OUTFIT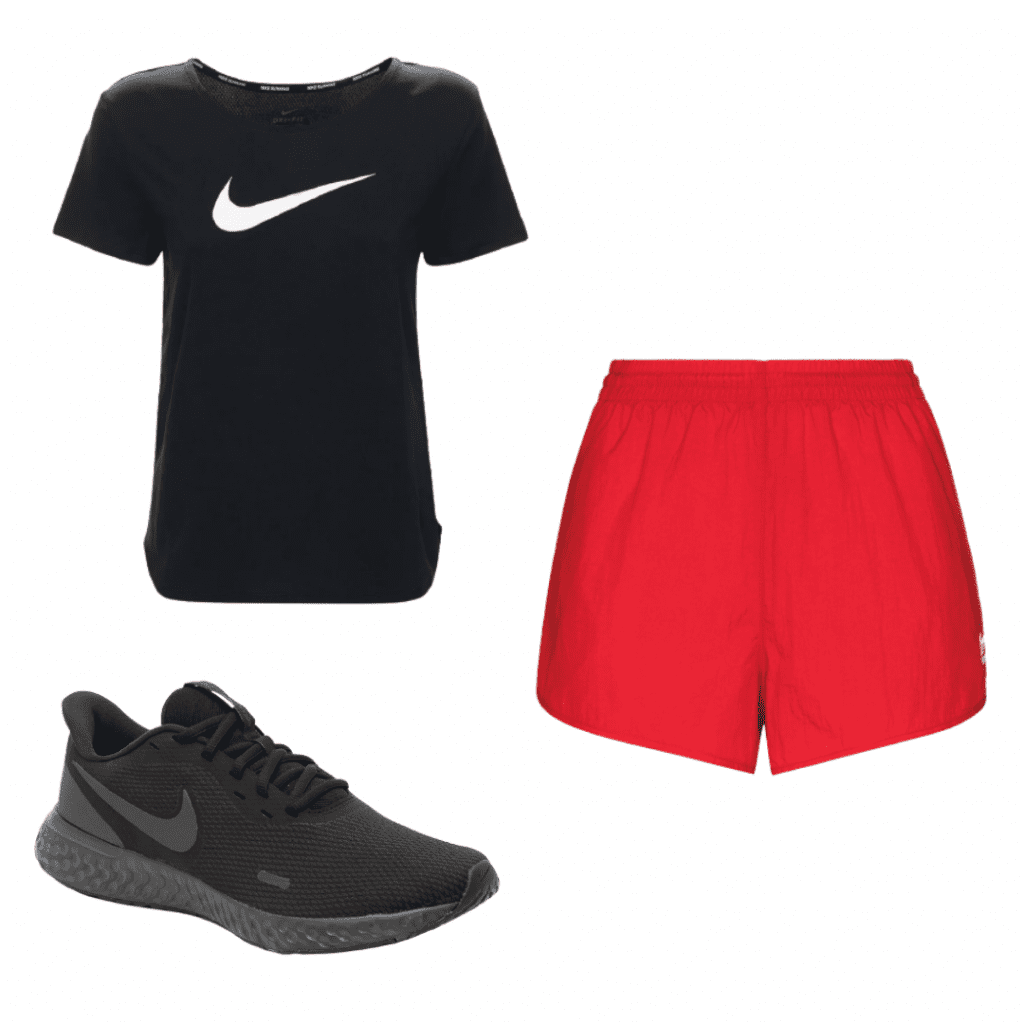 Getting up before the sun for a quick sweat session? Grab your favorite pair of Running Shorts, add a comfy Workout Tee and slip on a pair of Running Shoes and you're ready to get going.
THE ALL MAXED OUT LOOK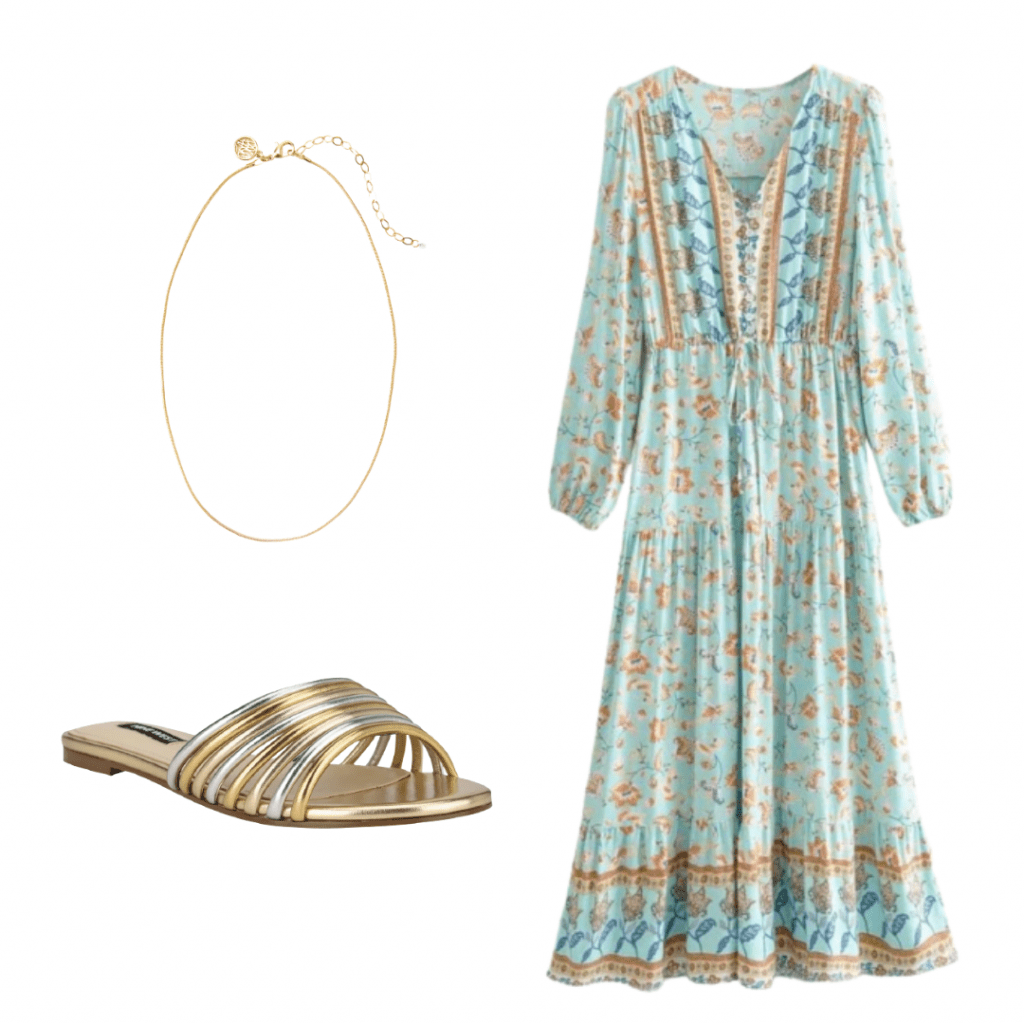 Looking for a comfy yet statement-making outfit for any summer event? Slip on a flattering Maxi Dress, add a pair of cute Strappy Sandals and finish it off with some Minimalist Jewelry.
THE HITTING THE GREAT OUTDOORS LOOK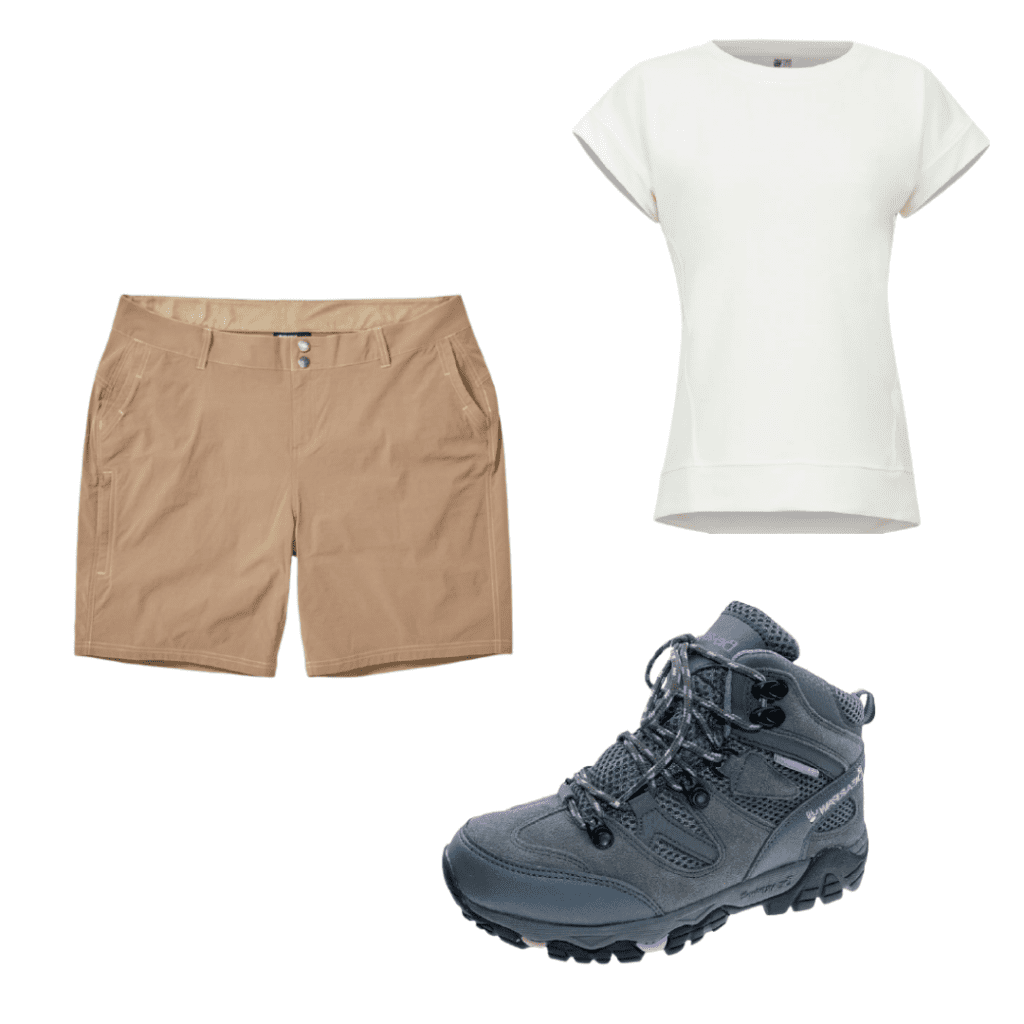 Planning an upcoming camping trip with the family? Keep comfy while you enjoy your time outdoors with a great pair of Hiking Shorts, a comfortable Workout Top and some sturdy Hiking Boots.
THE DINNER AND DRINKS LOOK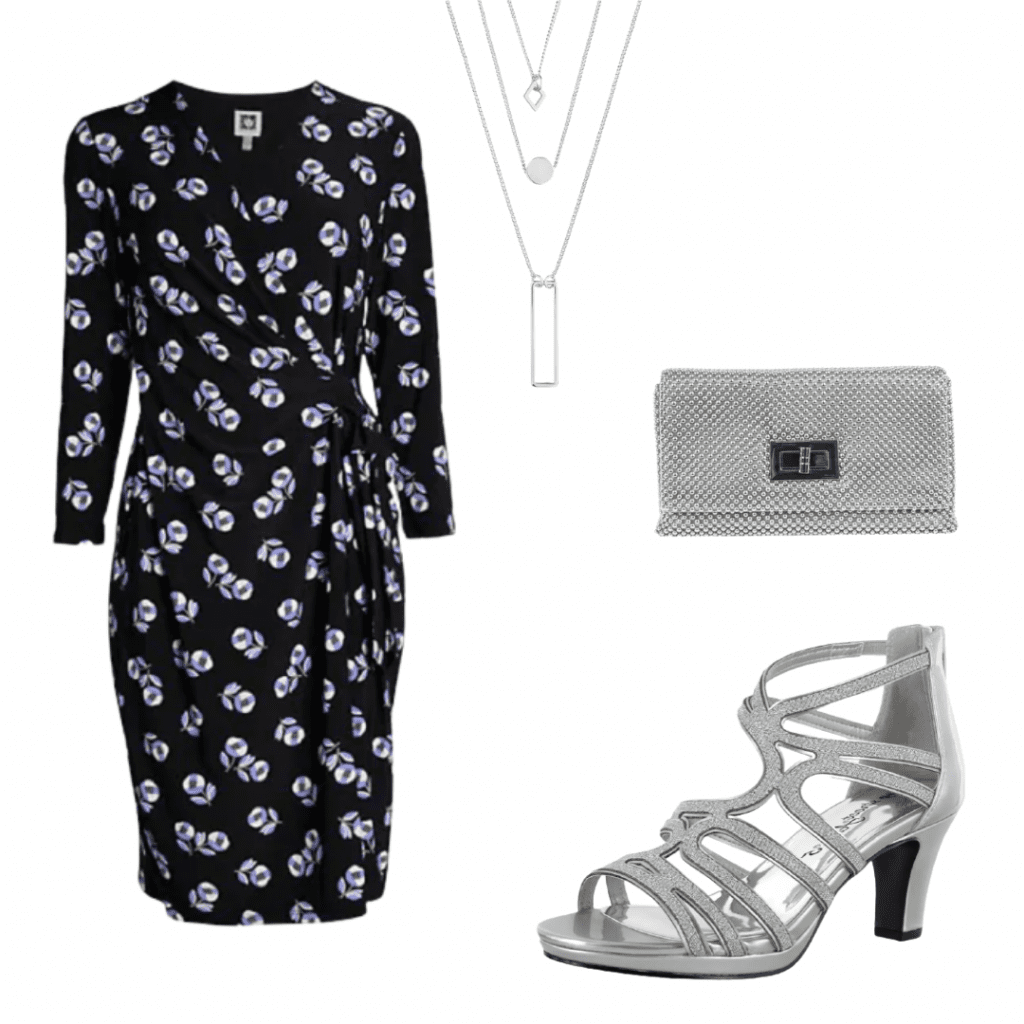 Enjoying a night out with your partner and want to look amazing? Slip on your favorite flattering Wrap Dress, add a pair of Strappy Heels and finish the look with some chic Minimalist Jewelry. Don't forget to grab your Go-To Handbag!
THE RUNNING ERRANDS LOOK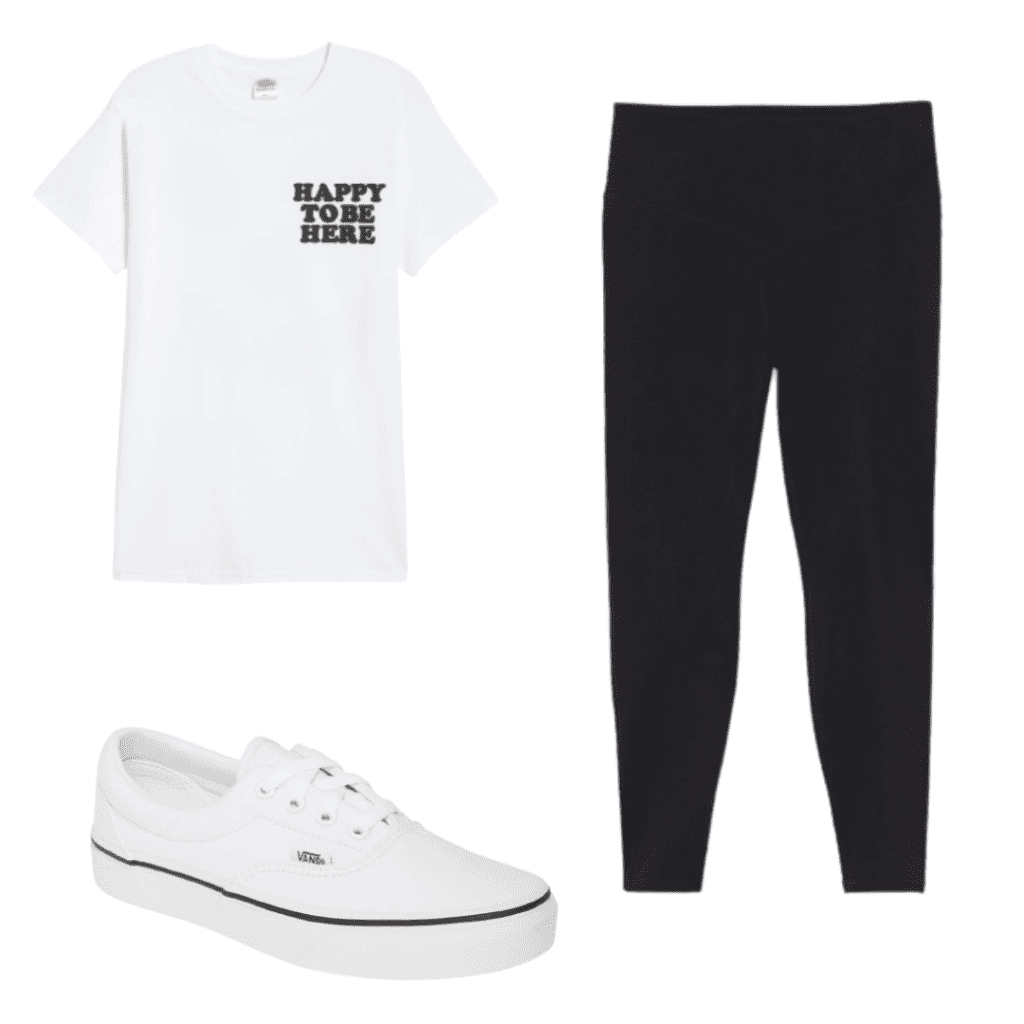 Planning a quick trip to the store or just a day out and about? Keep comfy and cool with a great pair of High-Waisted Leggings, an airy Oversized Tee and a pair of Simple Sneakers.
THE WEAR-ANYWHERE OUTFIT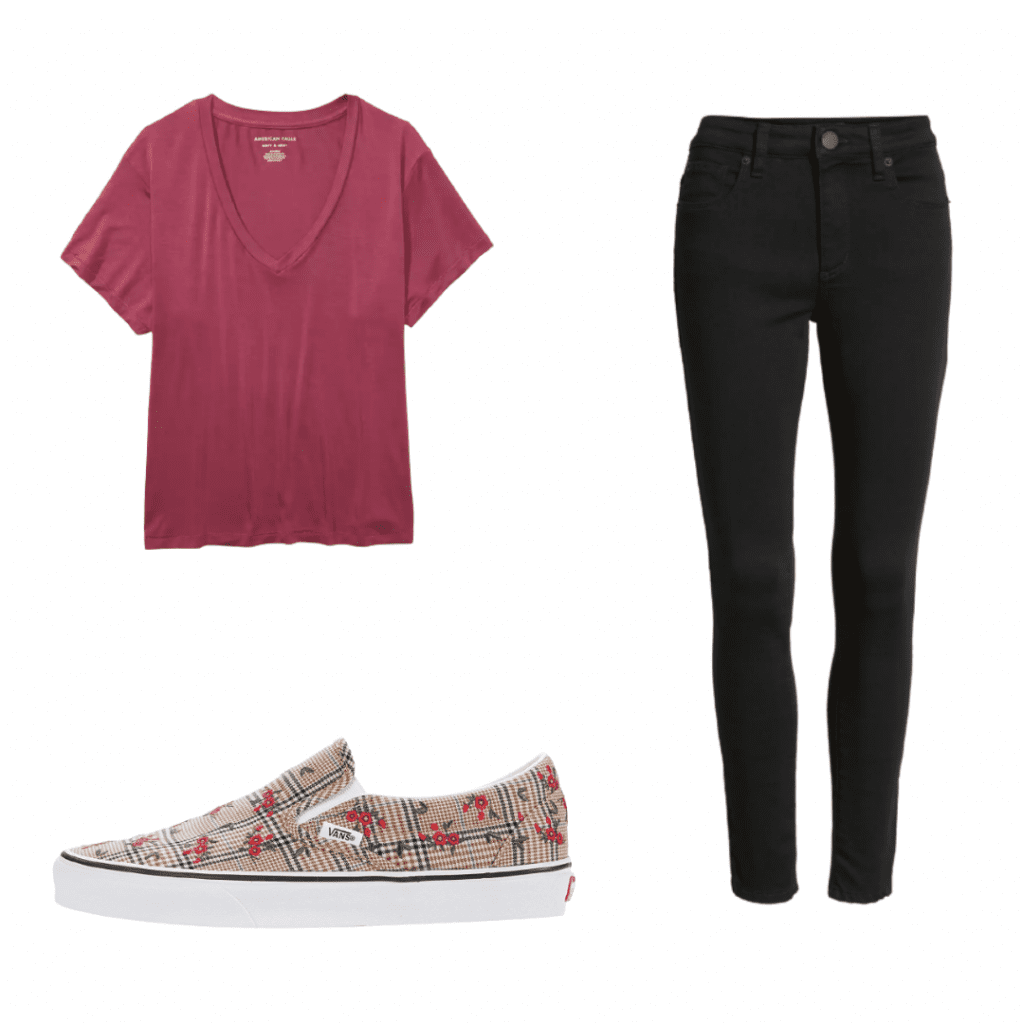 Have a day to spend with the kids and not sure what's going to happen? Stay ready for anything with a pair of Comfy Jeggings, a cute V-Neck Tee and a pair of Slip-On Sneakers.
THE RELAXING POOLSIDE OUTFIT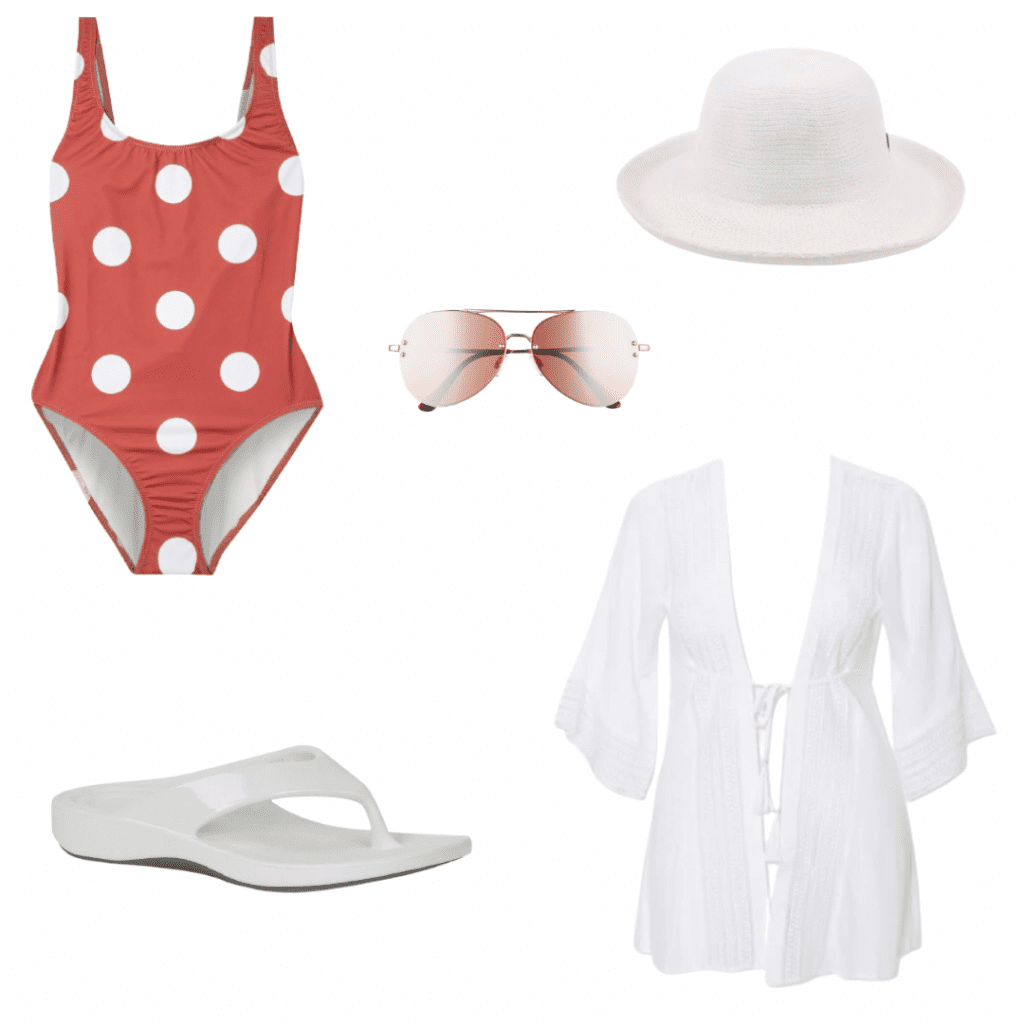 Planning a day by the pool and taking in the sun? Grab your favorite One-Piece Swimsuit, add a cute Swimsuit Cover Up and your favorite Waterproof Sandals. Don't forget a Cute Hat and your Oversized Sunglasses!
THE BEACH BONFIRE OUTFIT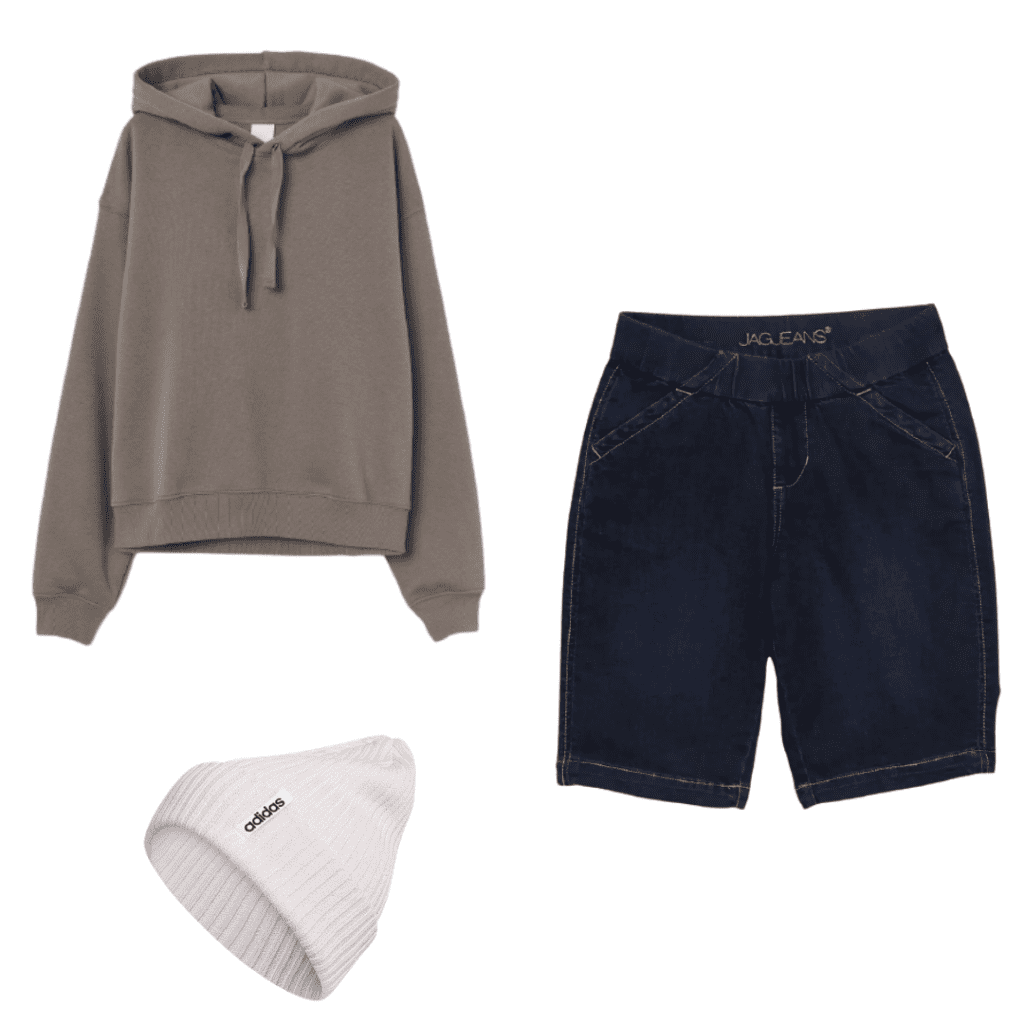 Heading to the shore to have a fun family beach bonfire? Keep comfy and warm when the temperatures start to drop with a pair of simple Jean Shorts, an Oversized Sweatshirt and a cute Knit Hat.
THE GIRL'S NIGHT OUT LOOK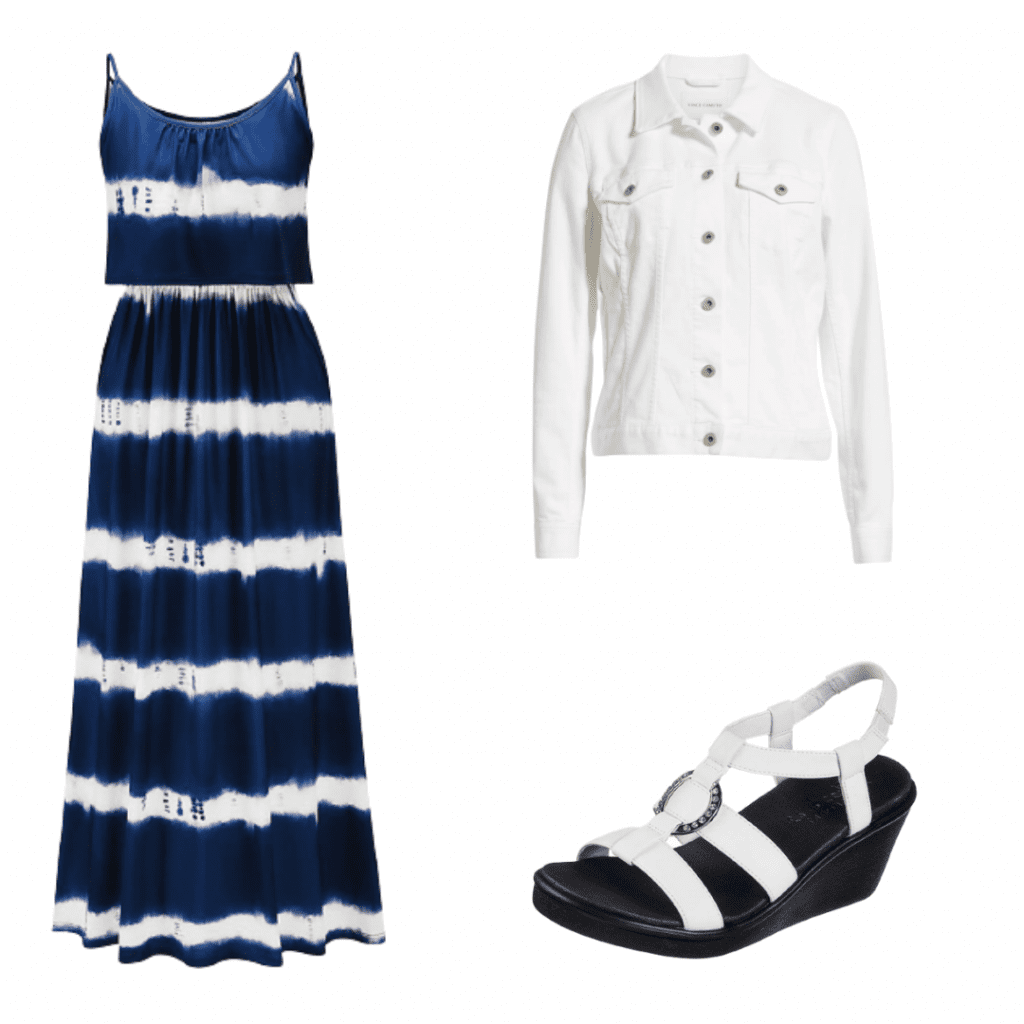 Planning on spending some much-needed time with the girls? Keep it cute and comfy with a simple Maxi Dress, a cute Lightweight Jacket and your favorite pair of Dressed Up Sandals.
THE BACKYARD CLEAN-UP OUTFIT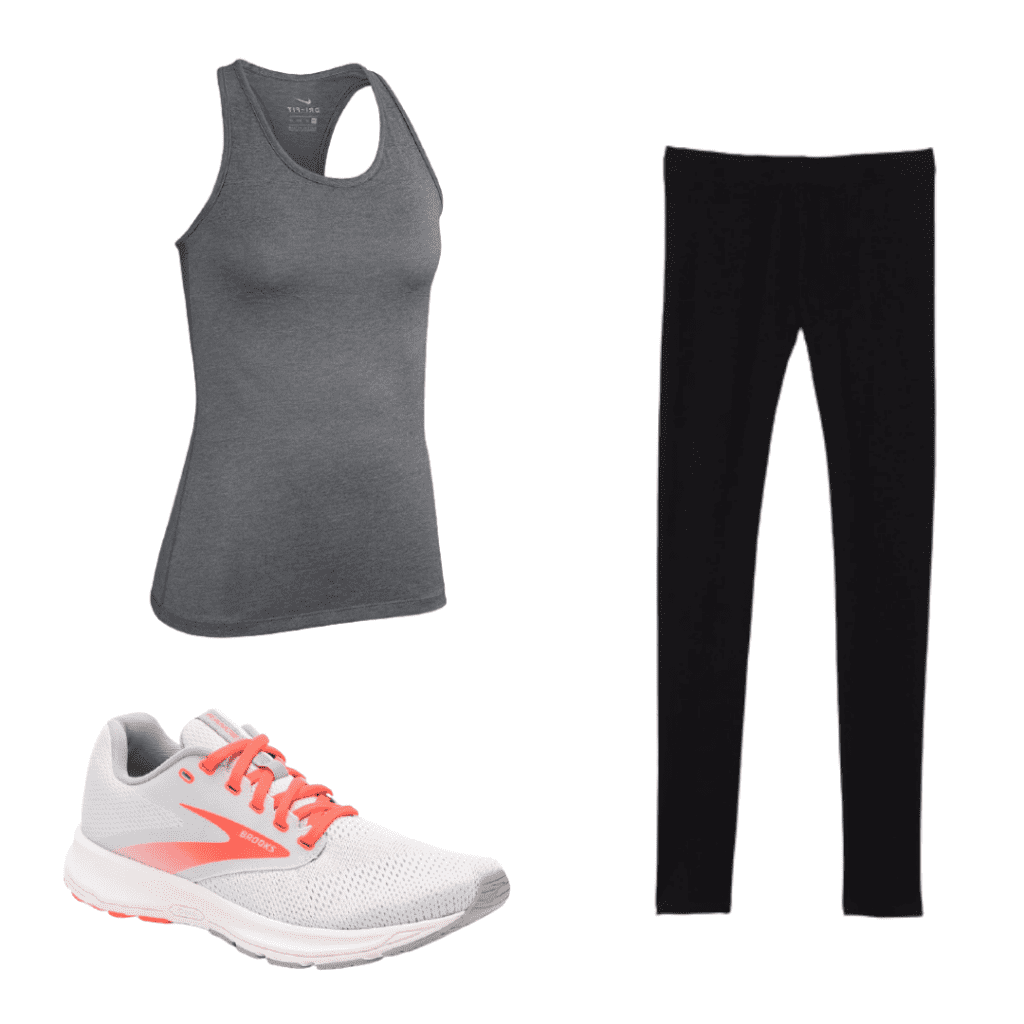 Got a day filled with outdoors chores cleaning up the yard? Stay comfy while you work with a great pair of Simple Leggings, a cute Oversized Tank Top and a pair of wear-anywhere Workout Sneakers.
THE MORNING YOGA SESSION LOOK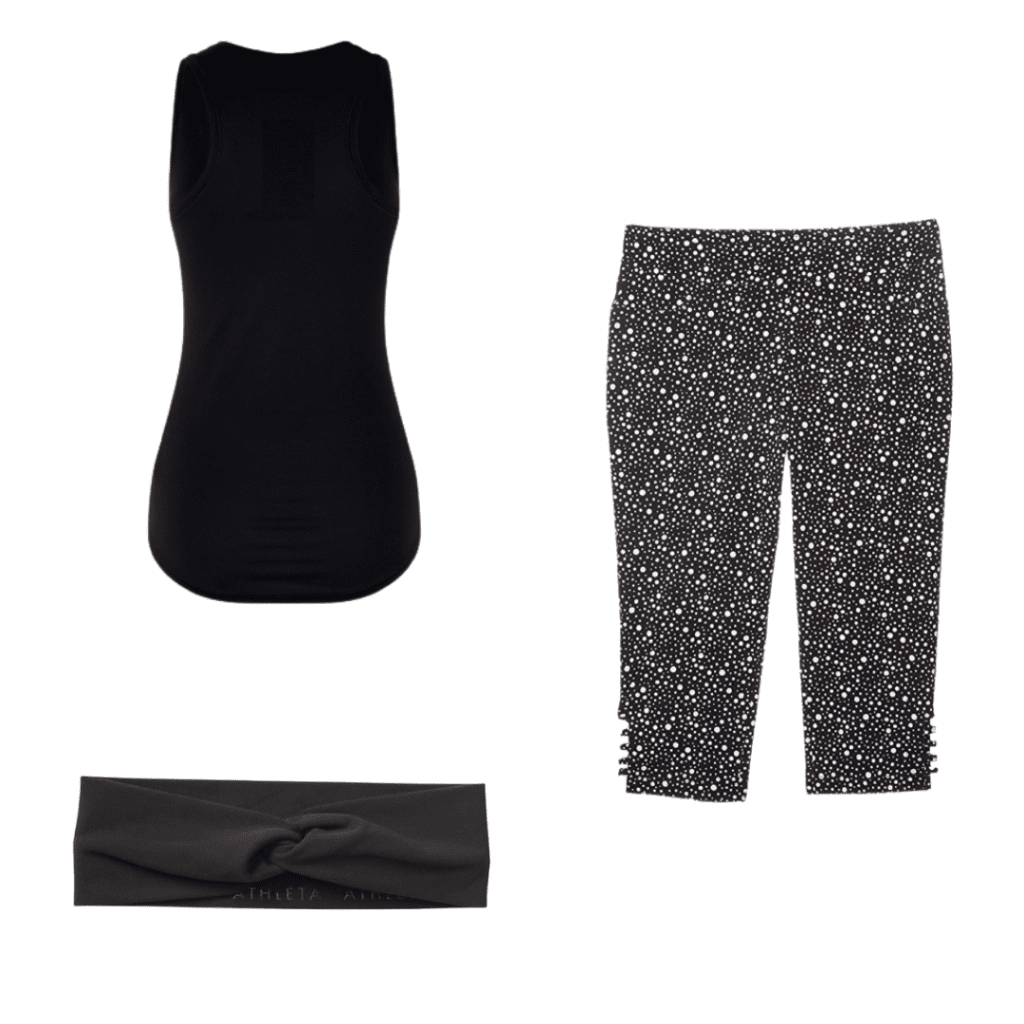 Embracing the warm summery days with a quick yoga session before the kids get up? Slip on a pair of Cropped Yoga Pants, add a comfy Yoga Top and finish off your look with a cute Headband.

THE MOVIE NIGHT IN OUTFIT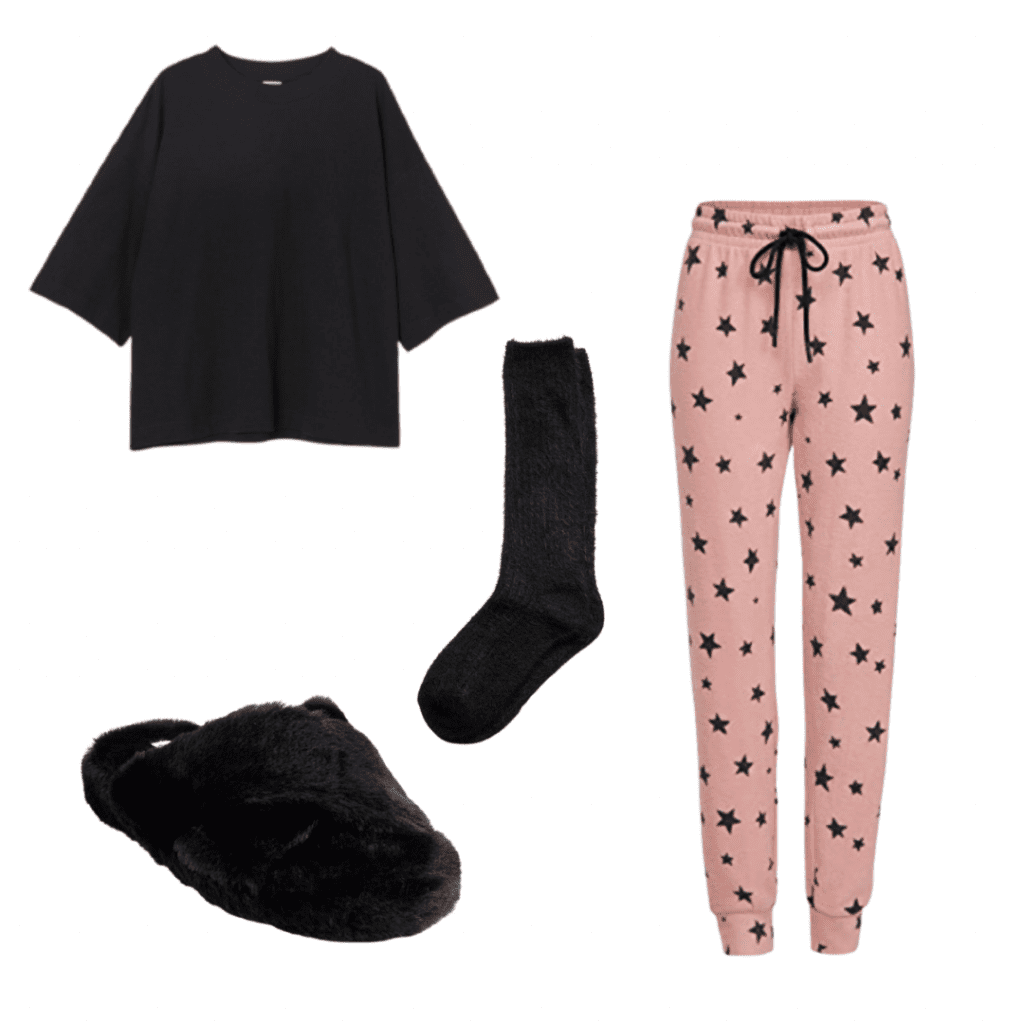 Spending a night on the couch enjoying the latest streaming movies? Keep comfy with a great pair of Cozy Joggers, a simple Oversized Tee and your favorite Fuzzy Socks with Cute Slippers.
THE SUMMERTIME WEDDING LOOK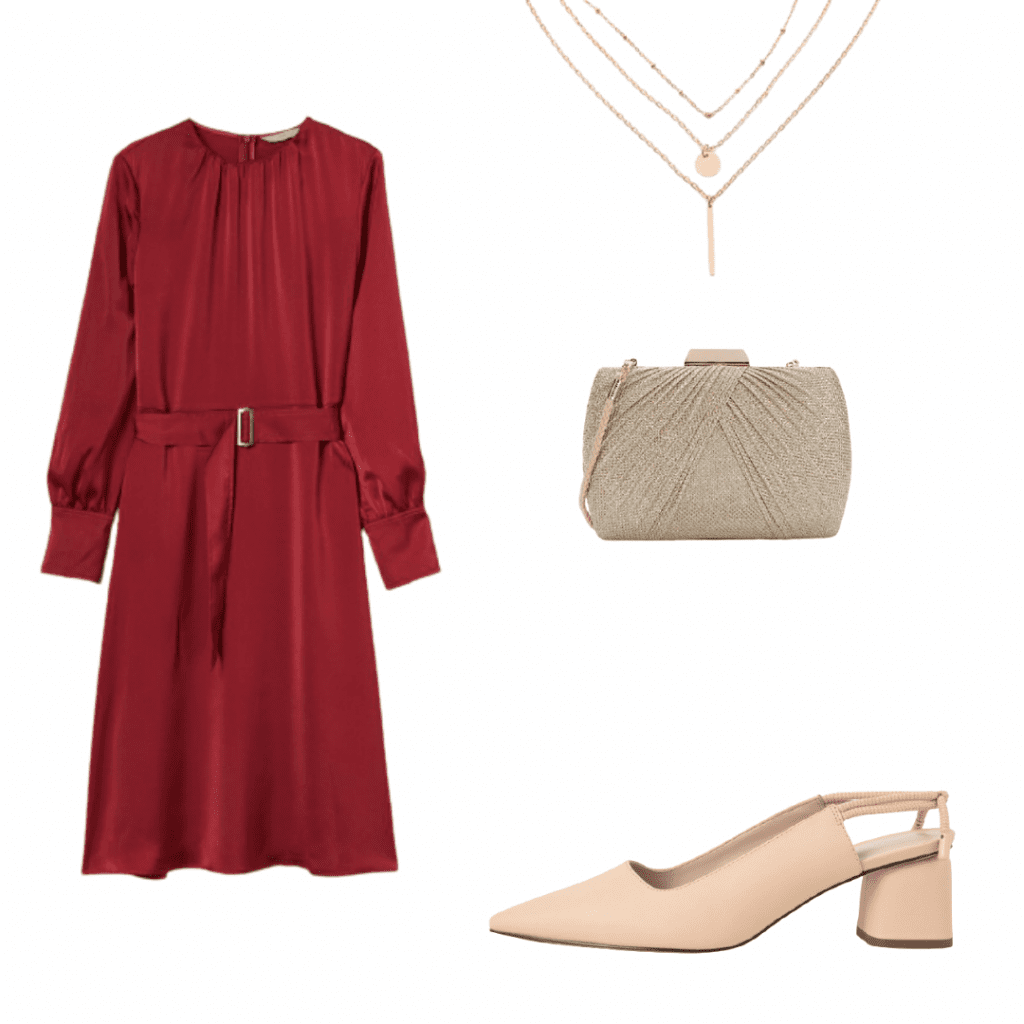 Got an upcoming wedding to attend and want to look your best? Slip on a beautiful Formal Dress, add a pair of Comfy Heels and dress it up with the perfect Minimalist Jewelry. Don't forget the perfect Complementary Handbag!
THE COMFY AND CUTE TRAVEL LOOK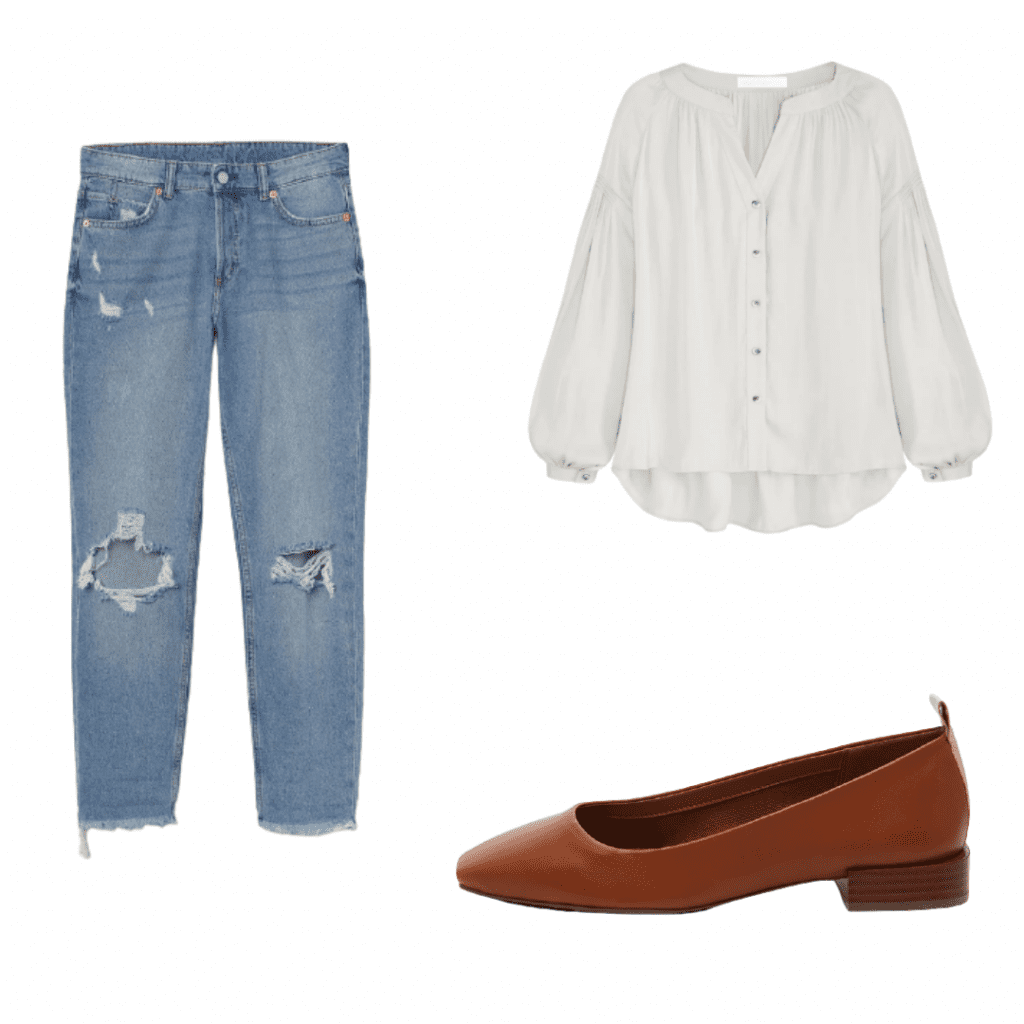 Planning an upcoming trip and want to look great but still feel comfy while you fly, ride or drive? Pick out a pair of great Relaxed Fit Jeans, slip on an Oversized Blouse and add a pair of Comfy Flats.