Our favorite month of the year is finally here – December! Not only are the holidays in full swing, but also you have the end of the year quickly approaching. This month calls for cozy sweaters, time spent with friends and family, lots of tea or hot chocolate and plenty of cute and comfy outfits for every upcoming gathering. Between shopping for gifts, planning family outings and helping the kids get everything done school-wise before the winter break officially kicks off, there's hardly any time to think about what you're going to wear!
If you're like us and looking for an amazing outfit or five to help get you through December and beyond, never fear. We've done the work for you and gathered 21 outfits that are perfect for celebrating this month. Happy shopping!
For the Family Dinner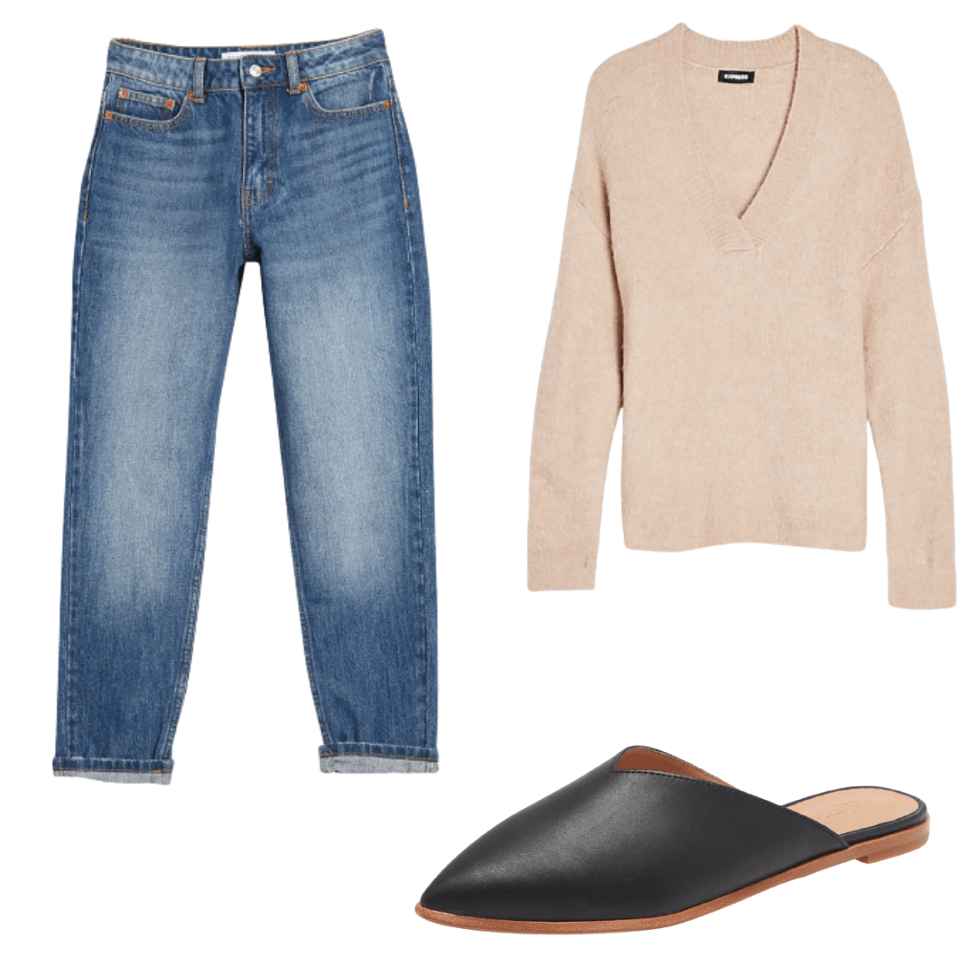 Hosting a few close family members for a delicious dinner? Slip on a pair of Relaxed Jeans, add a cute Slouchy Sweater and some Comfy Slides for the perfect look for cooking, hosting and everything in between.
For the Night Spent by the Fireplace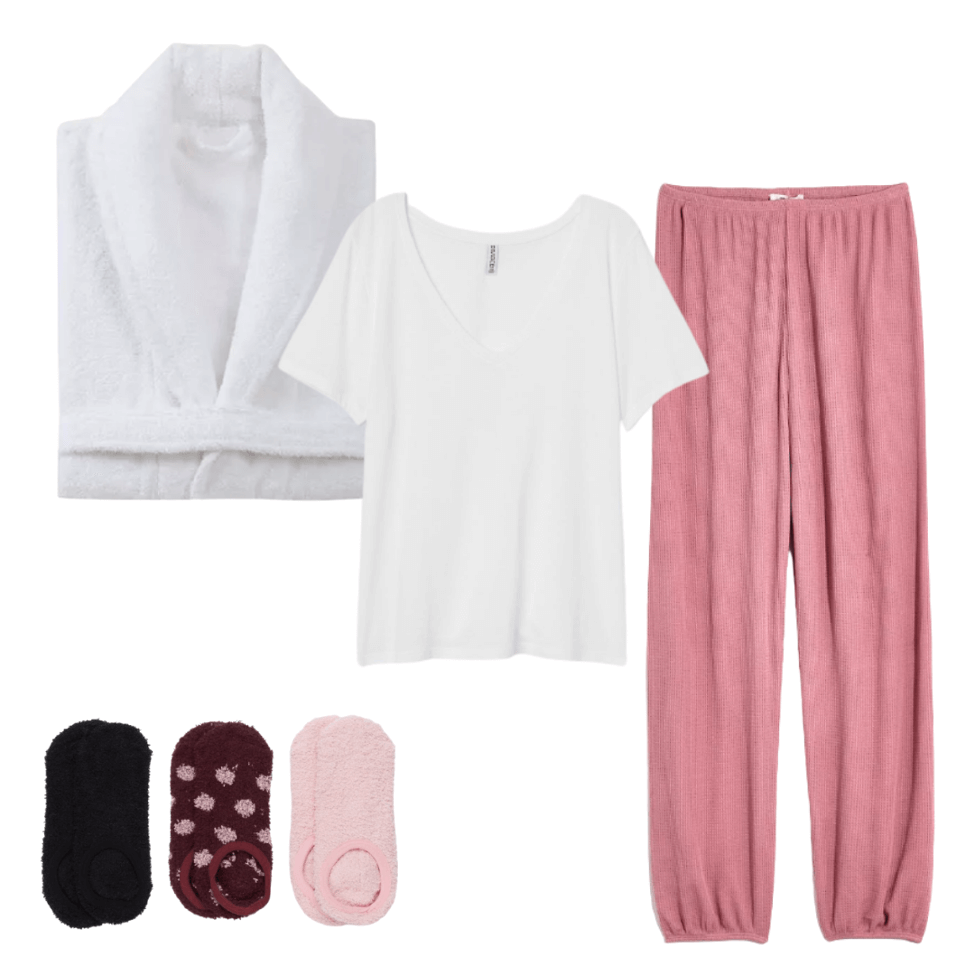 Are you one of those gals lucky enough to have a fireplace? Cozy up with your SO in a pair of Soft Sweatpants, a Loose T-Shirt, super Fluffy Socks and a Plush Robe.
For Enjoying "Hot Chocolate" With the Girls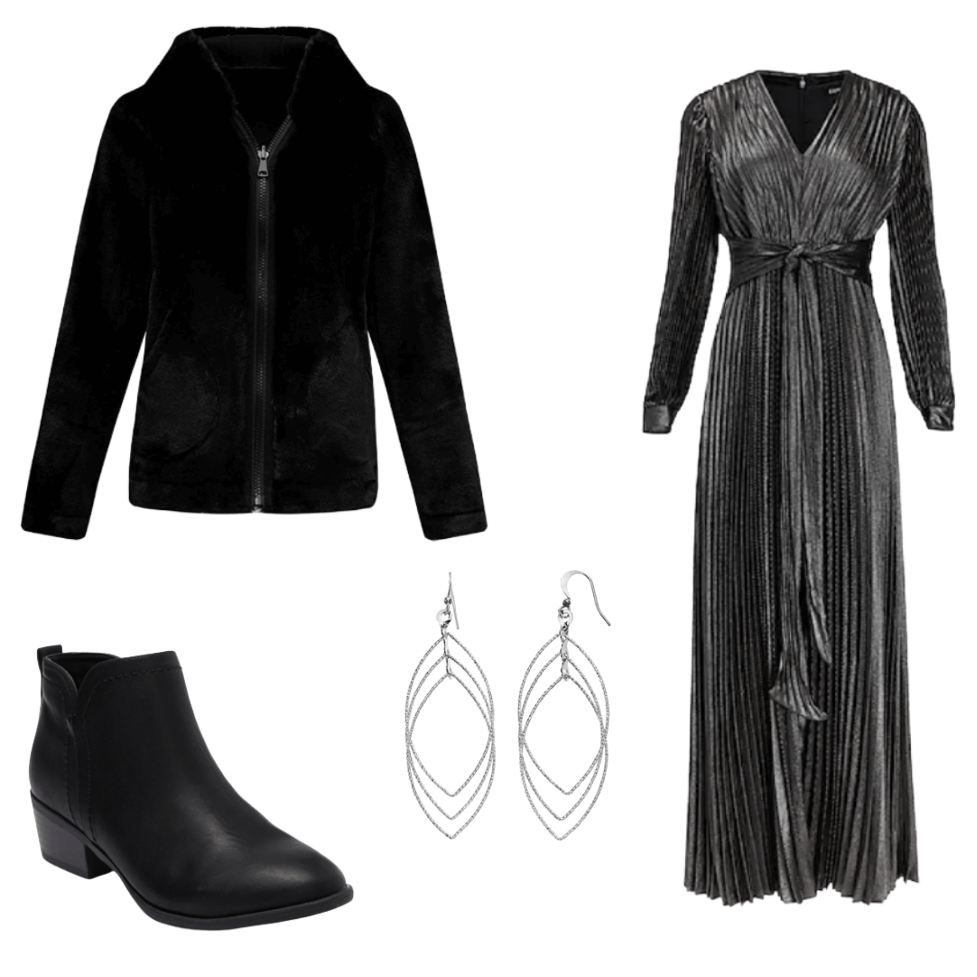 Getting together for an adult beverage with the girls? Sip on a full-length Maxi Dress, add a pair of Festive Earrings, slip on a Cozy Coat and don't forget your wear-anywhere Ankle Boots!
For Picking Out the Christmas Tree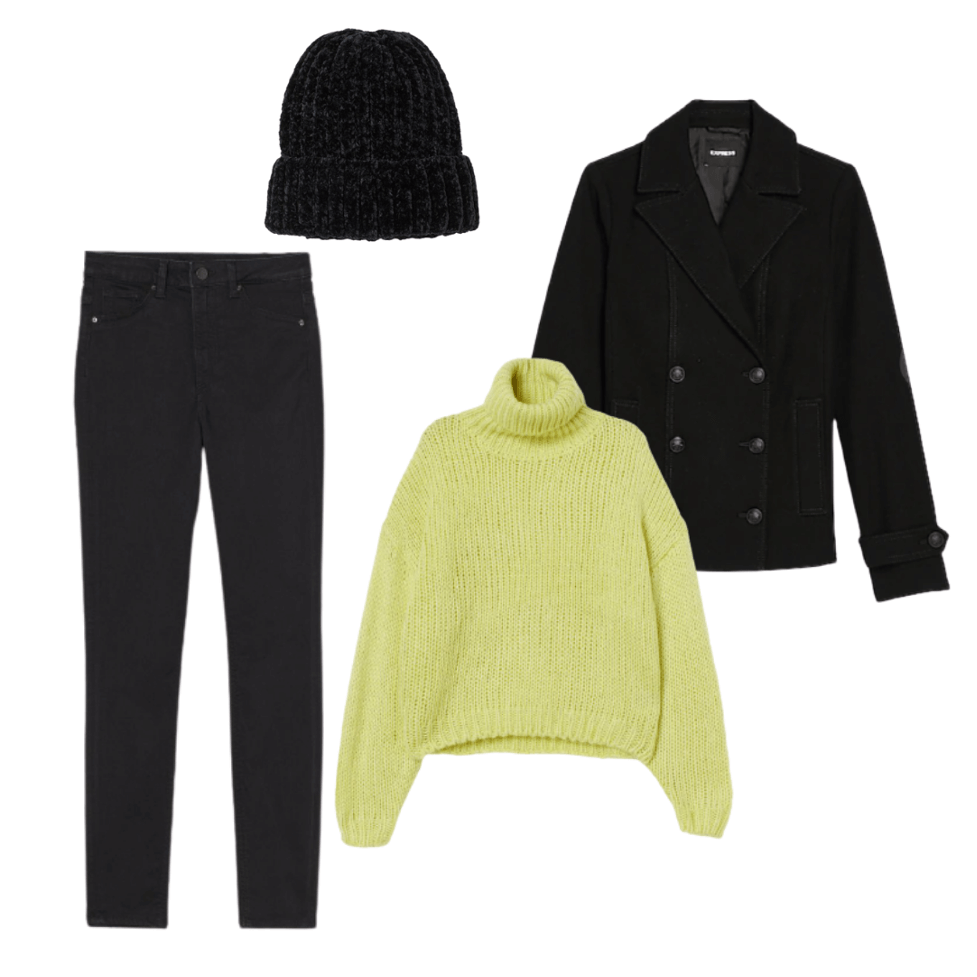 Heading to your local tree lot to pick the perfect tree with the family? Keep cute and cozy with a pair of Fitted Jeans, a Chunky Sweater under a Warm Coat and add a Matching Beanie and Scarf.
For Baking, Baking and More Baking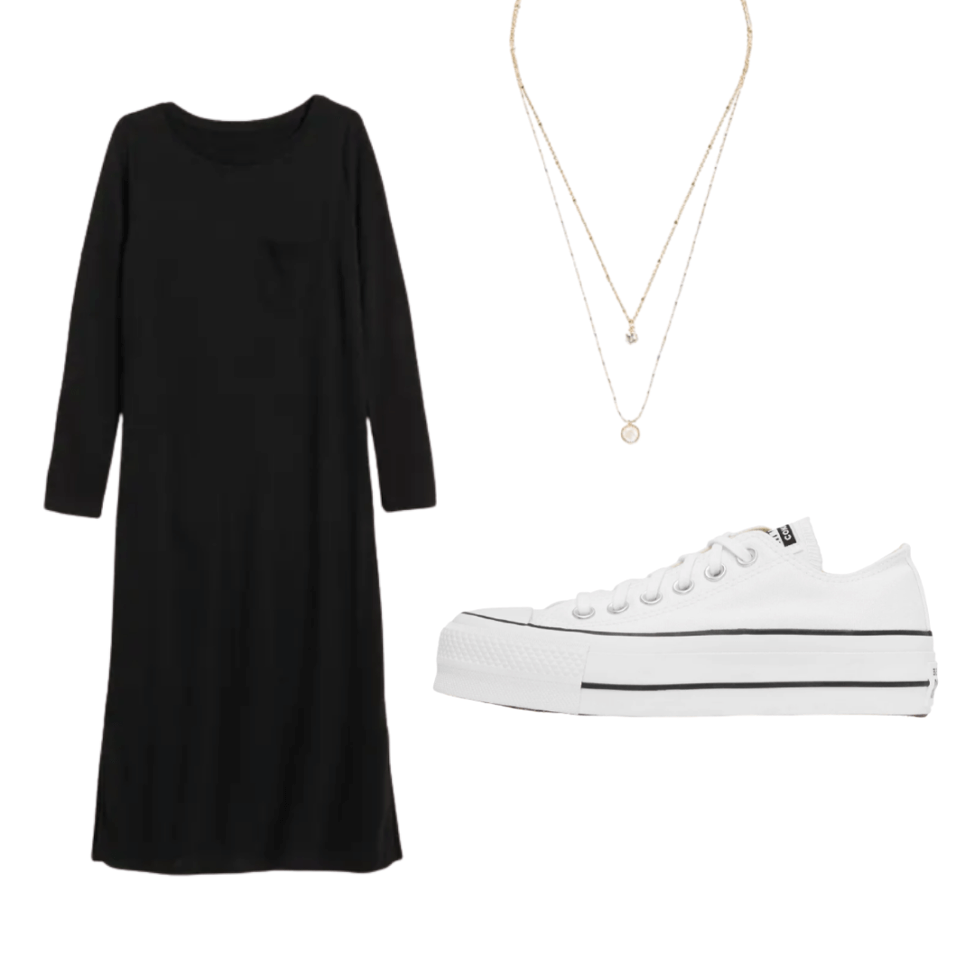 Planning on spending all day whipping up your favorite holiday treats? Stay comfy with an easy T-Shirt Dress, a pair of Simple Sneakers and your go-to Minimalist Jewelry.
For a Festive Day at the Office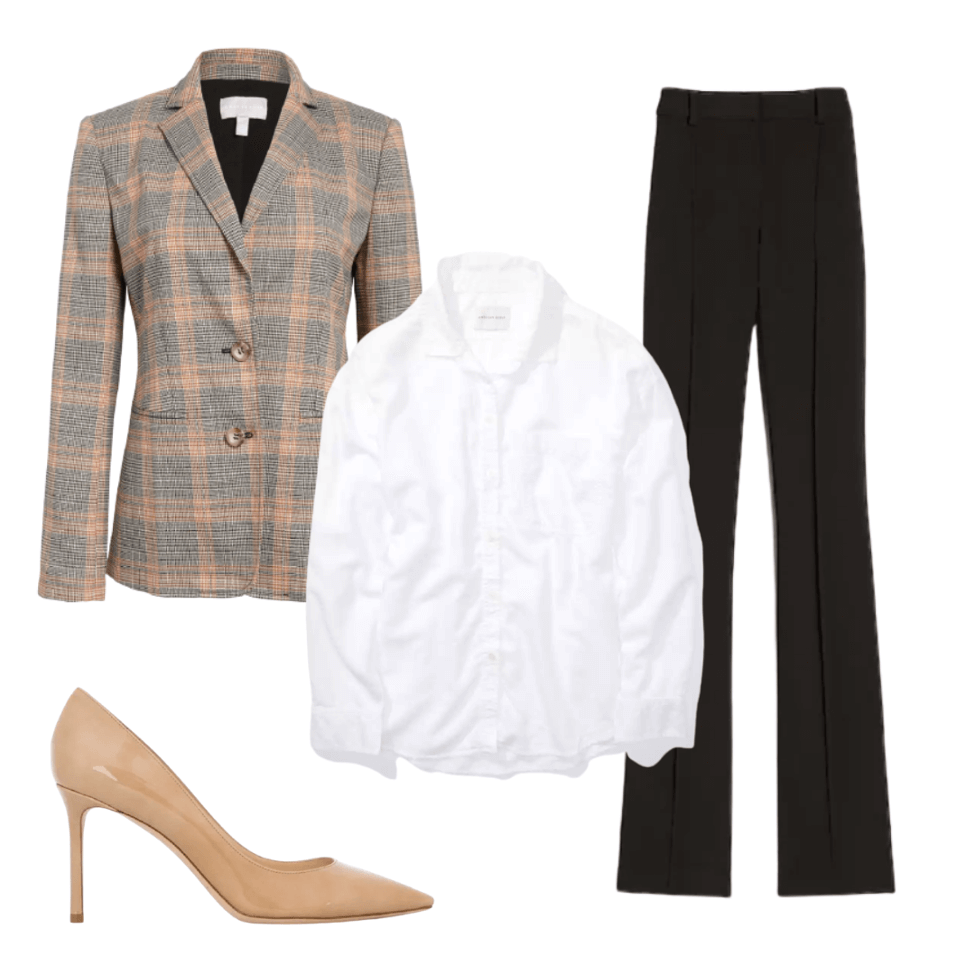 Heading in to work but want to add a little spirit to your look? Slip on a Plaid Blazer with a Simple White Shirt and a pair of High-Waisted Trousers for a cute and festive outfit that's still professional.
For Trimming the Tree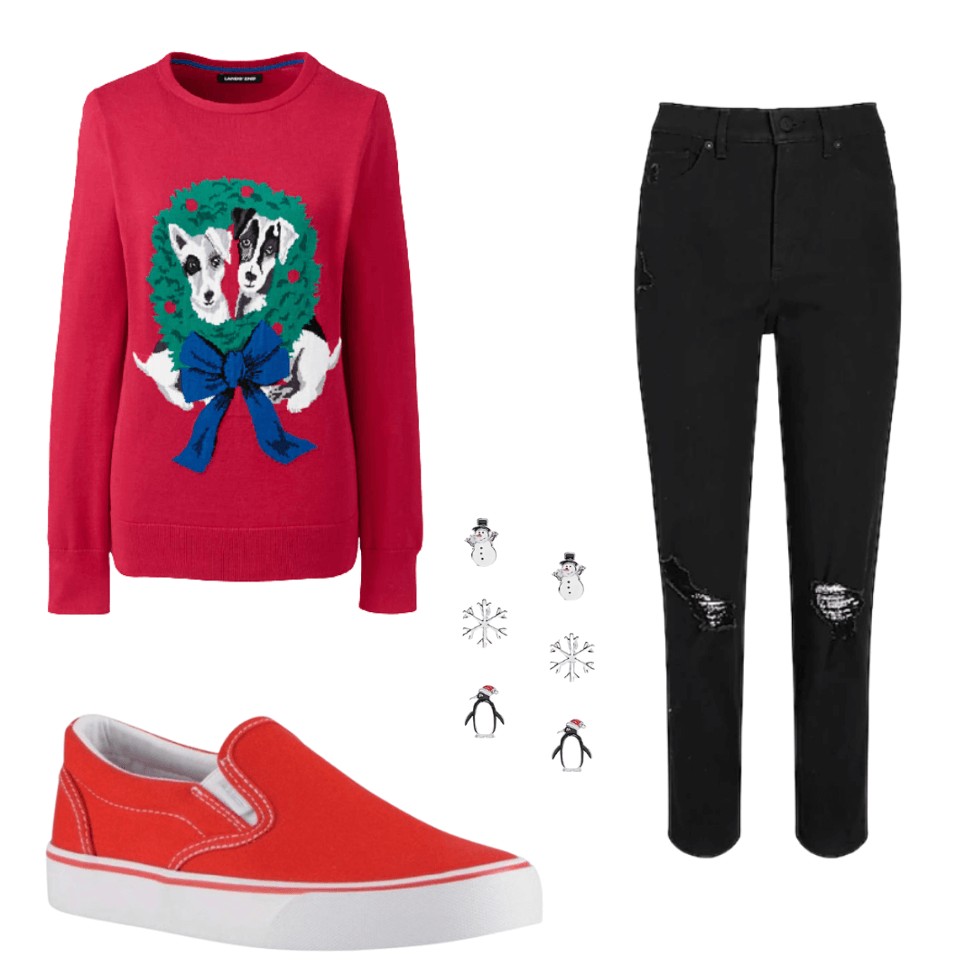 Decorating the tree with the kids and want to get into the spirit? Pair your favorite Holiday Sweater with some easy Relaxed Jeans, a pair of Comfy Sneakers and some Festive Jewelry.
For a Late-Night Date Night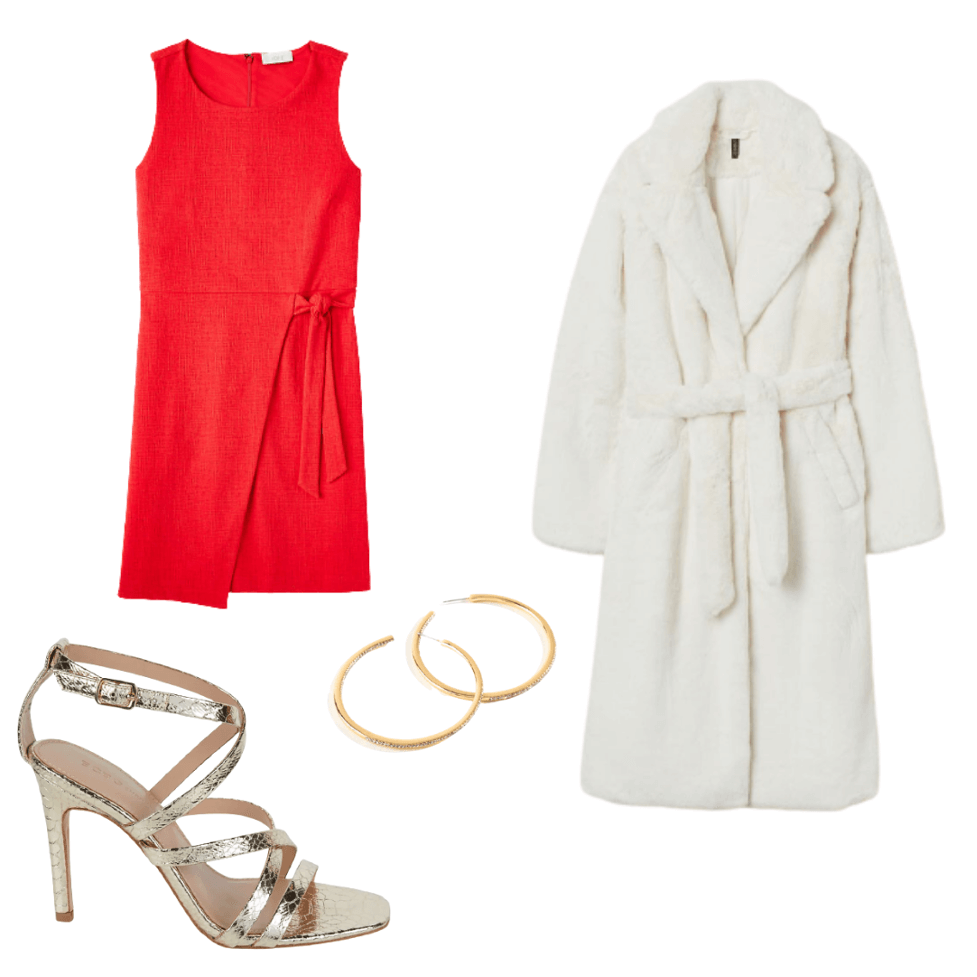 Spending some quality time enjoying yourself with your SO? Pick out a great Festive Dress, add your favorite Strappy Heeled Sandals, a Cozy Coat and your go-to Minimalist Jewelry for the perfect look.
For the Night Spent Caroling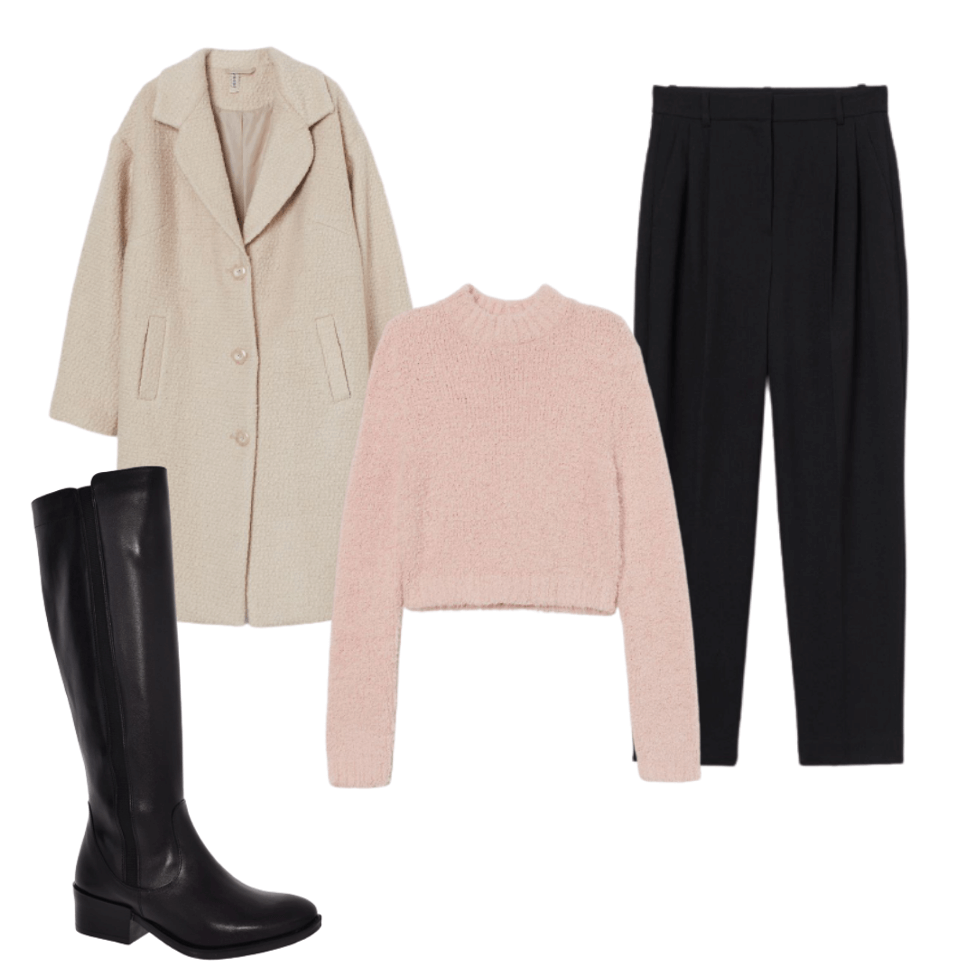 Going out for some traditional caroling around the neighborhood? Keep cozy while you sing with a cute Long Coat, a pair of High-Waist Trousers, a Slouchy Sweater and some Knee-High Winter Boots.
For the Family Present Exchange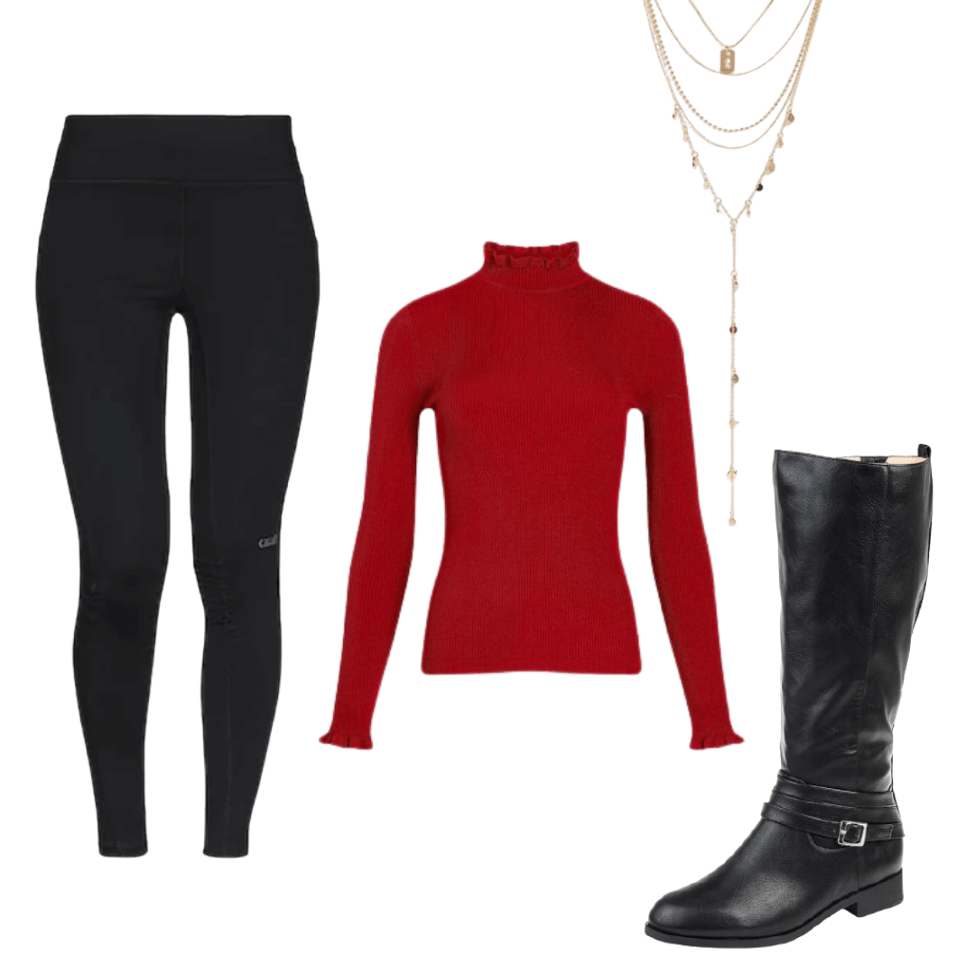 Getting ready to get gifting? Play Mrs. Claus with a gorgeous Red Sweater, a pair of Comfy Leggings, your favorite Black Boots and some cute Minimalist Jewelry.
For the Early Morning Workout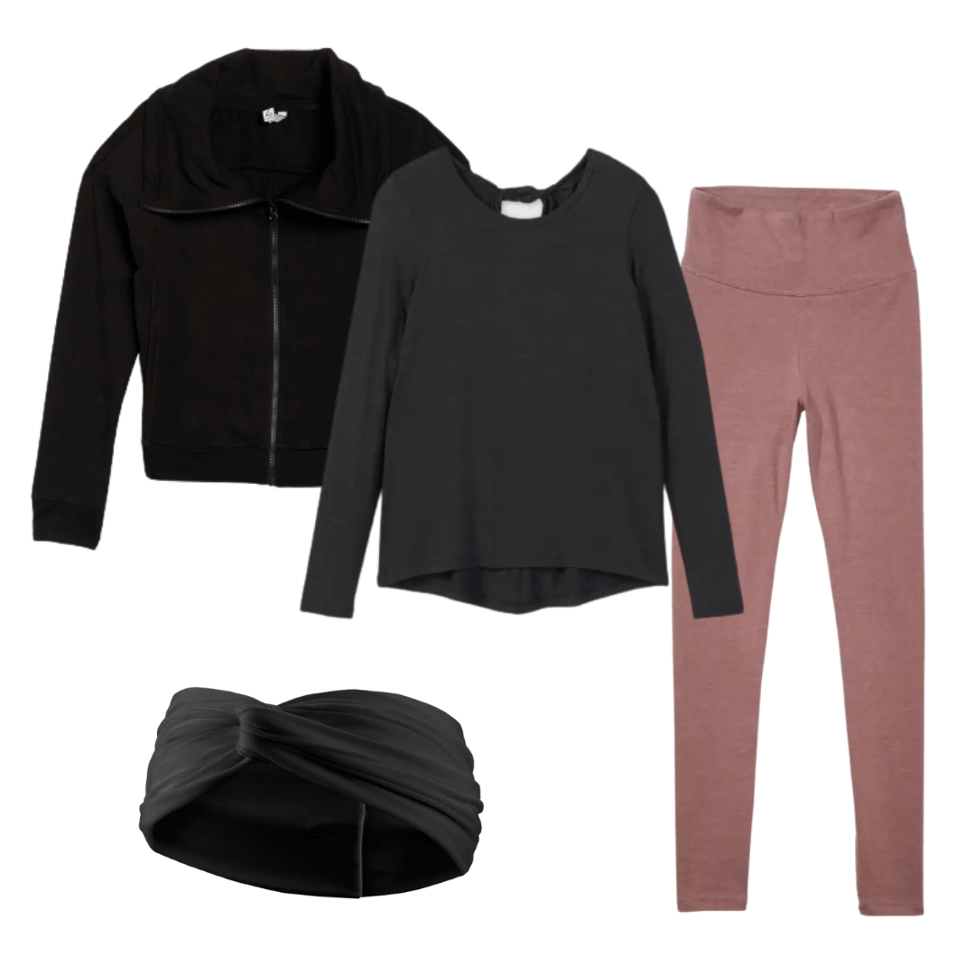 Looking to get a quick workout in before the celebrations begin? Pick out a pair of Warm Leggings, add a Long-Sleeve Top and a Cute Jacket. Don't forget your Winter Headband!
For the New Year's Eve Celebration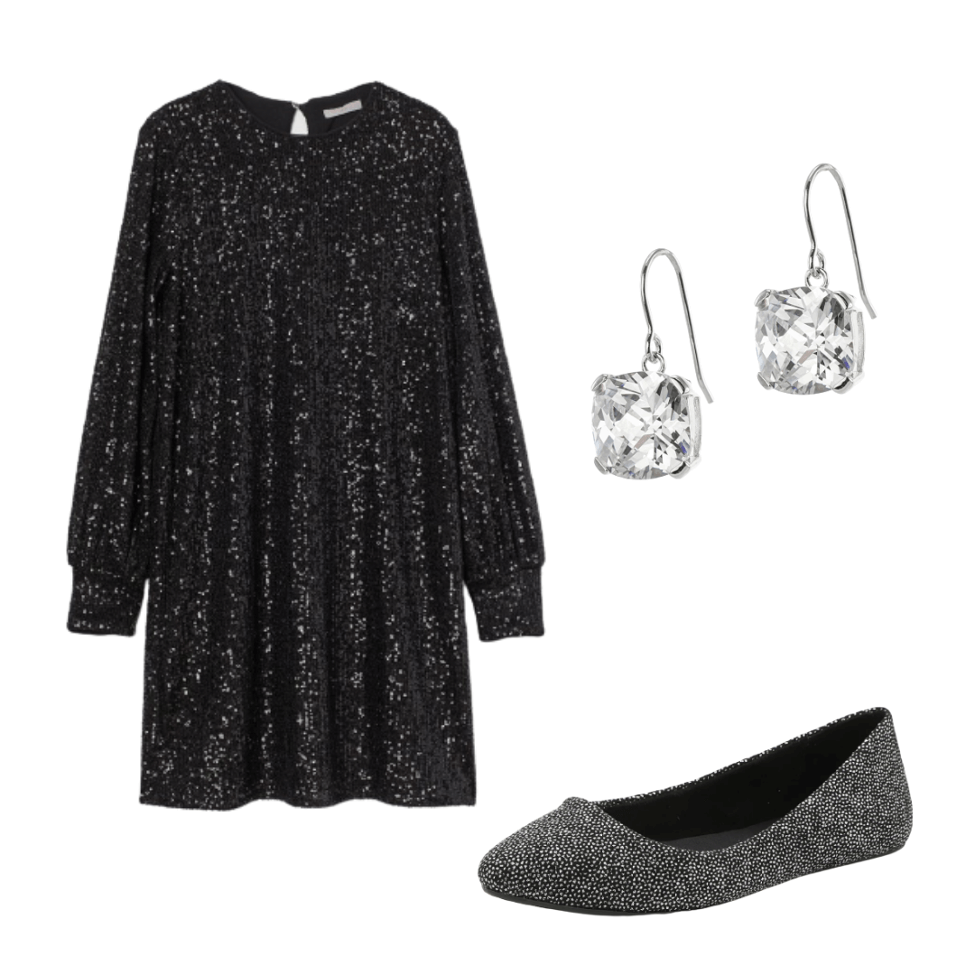 Ready to ring in the New Year (we totally are)? Pick out a gorgeous Sparkly Dress, add some Comfy Flats and Matching Jewelry for the perfect wear-anywhere look.
For Unwrapping Presents Christmas Morning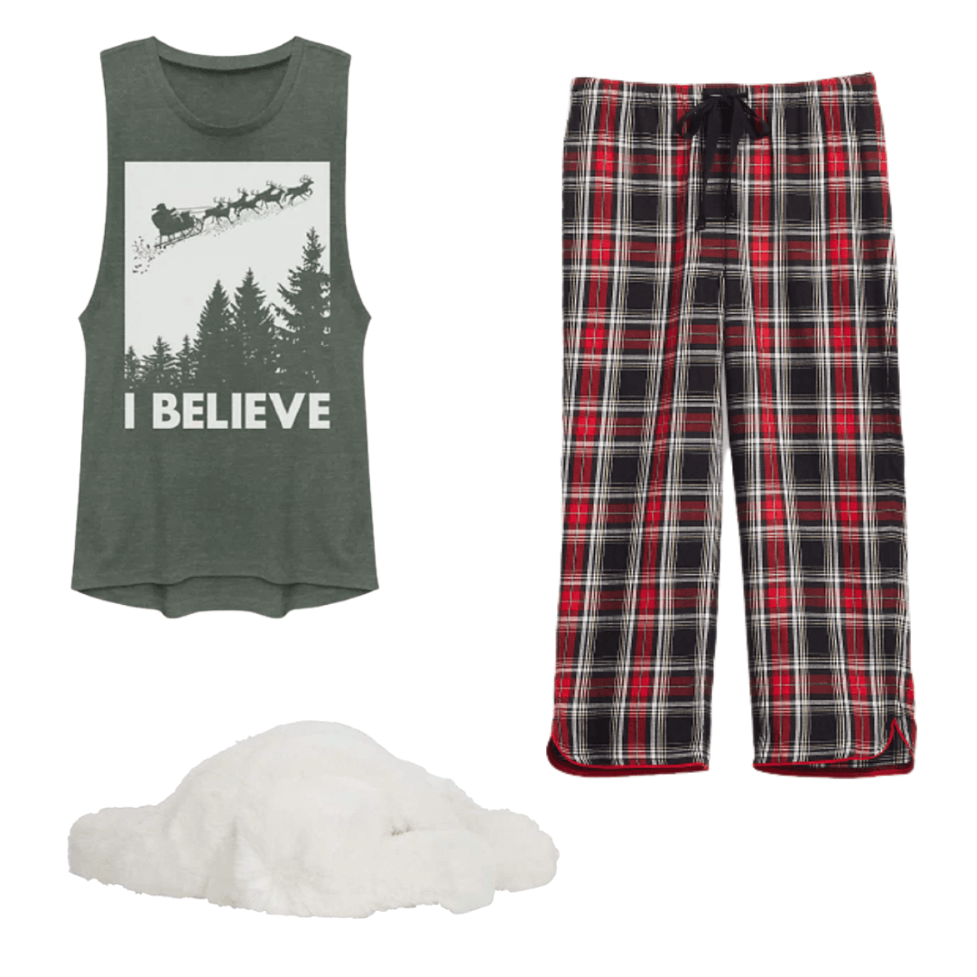 Finally getting to tear into those gorgeous presents? Make sure you're wearing your favorite Cozy Pajama Pants, a Cute Festive Shirt and your favorite Comfy Slippers!
For the Office Holiday Party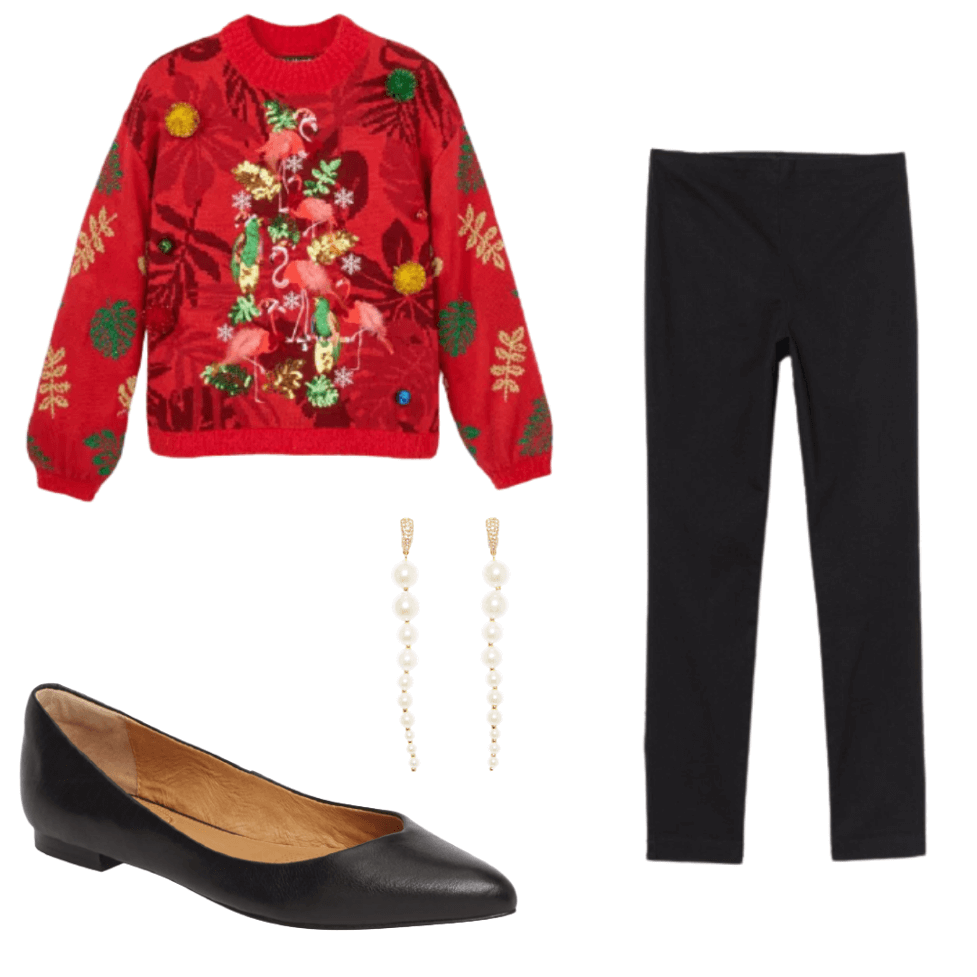 Getting festive with the coworkers? Keep it fun with a Seasonal Sweater, a pair of Comfy Trousers, your favorite Simple Flats and a pair of playful Statement Earrings.
For the Yuletide Celebrations
Gathering with friends or family to celebrate the season? Keep cozy yet festive with a Slouchy Sweater, your favorite Knit Skirt and a pair of Knee-High Boots with Minimalist Jewelry.
For the Day at the Mall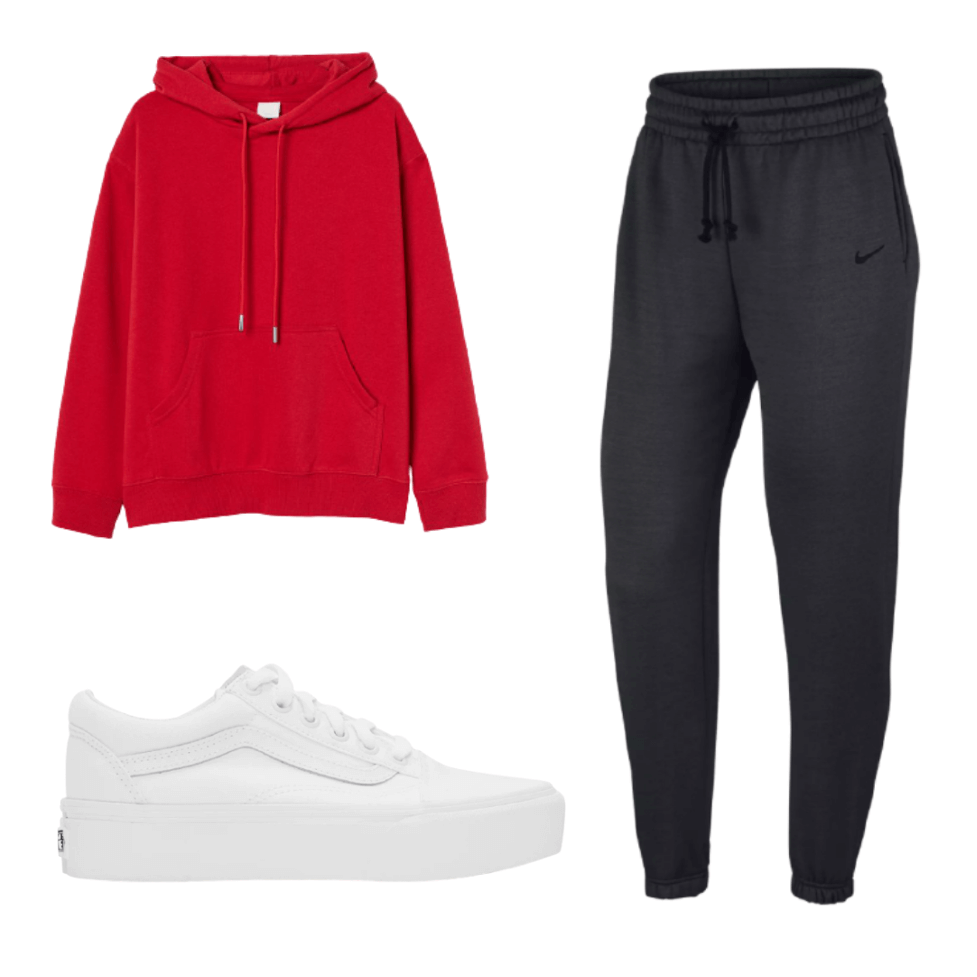 Doing some last-minute shopping in-person (we're totally doing this, too)? Keep comfy and warm while you shop with some Cute Joggers, an easy Sweatshirt and your favorite Simple Sneakers.
For a Night Spent Looking at Lights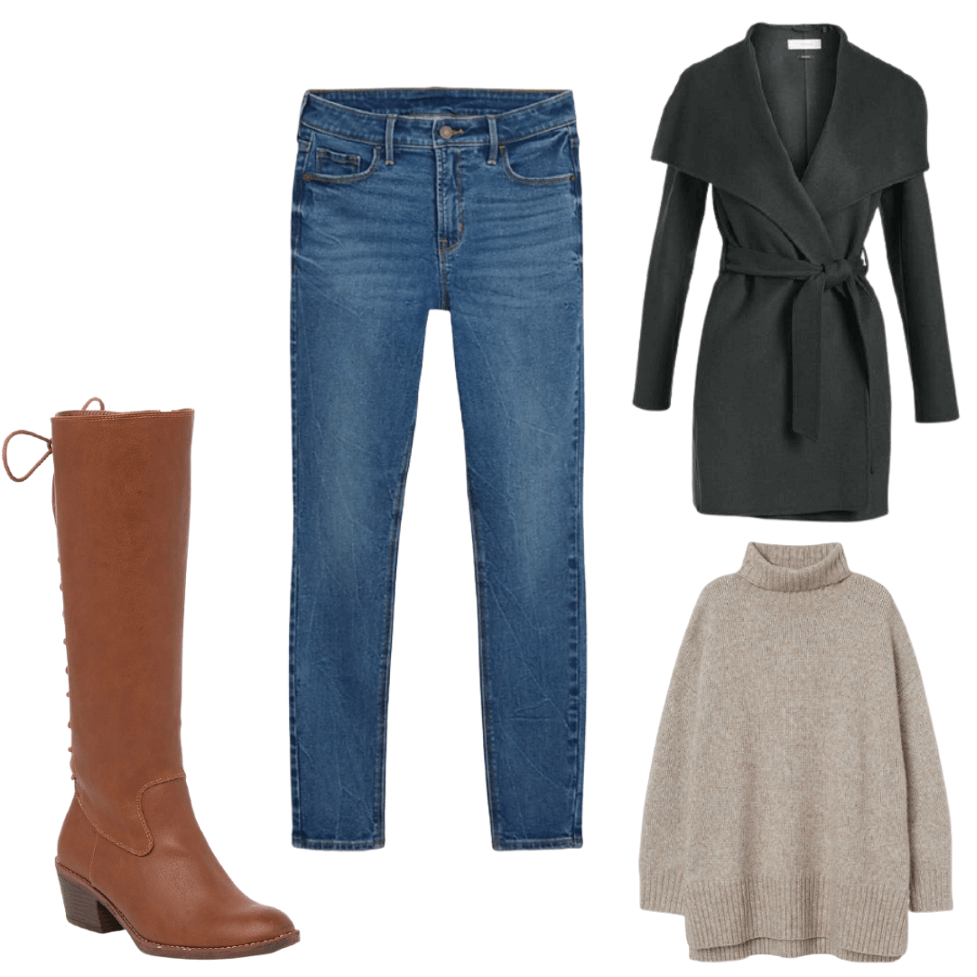 Taking the kids out for an epic drive to look at all of the holiday lights? Stay comfy in the car and cozy if you have to get out to walk with a pair of Skinny Jeans, a cozy Loose Sweater, a Warm Coat and your favorite Knee-High Boots.
For the Quick Last-Minute Clean-Up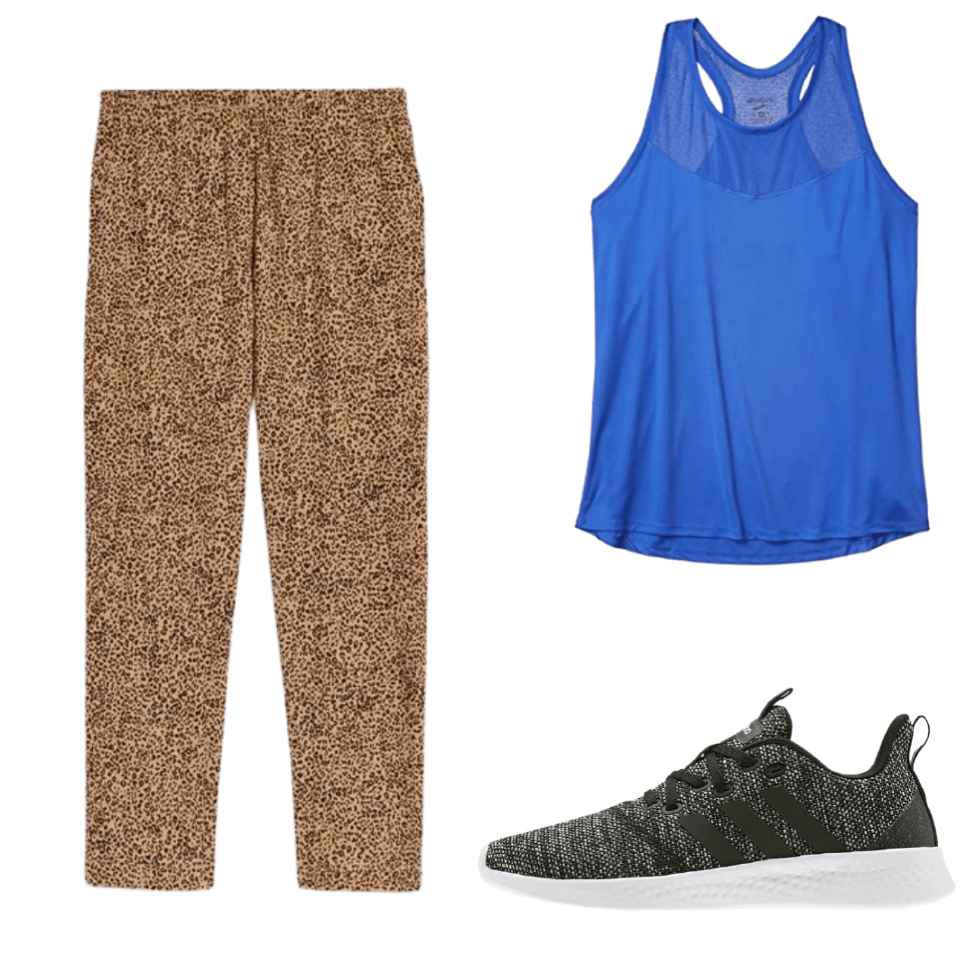 Are guests soon headed your way and your house in need of a quick clean? Slip on some comfy Capri Leggings, add a Workout Tank Top and slip on some Running Shoes for the perfect get-it-done outfit.
For the Fancy Dinner Party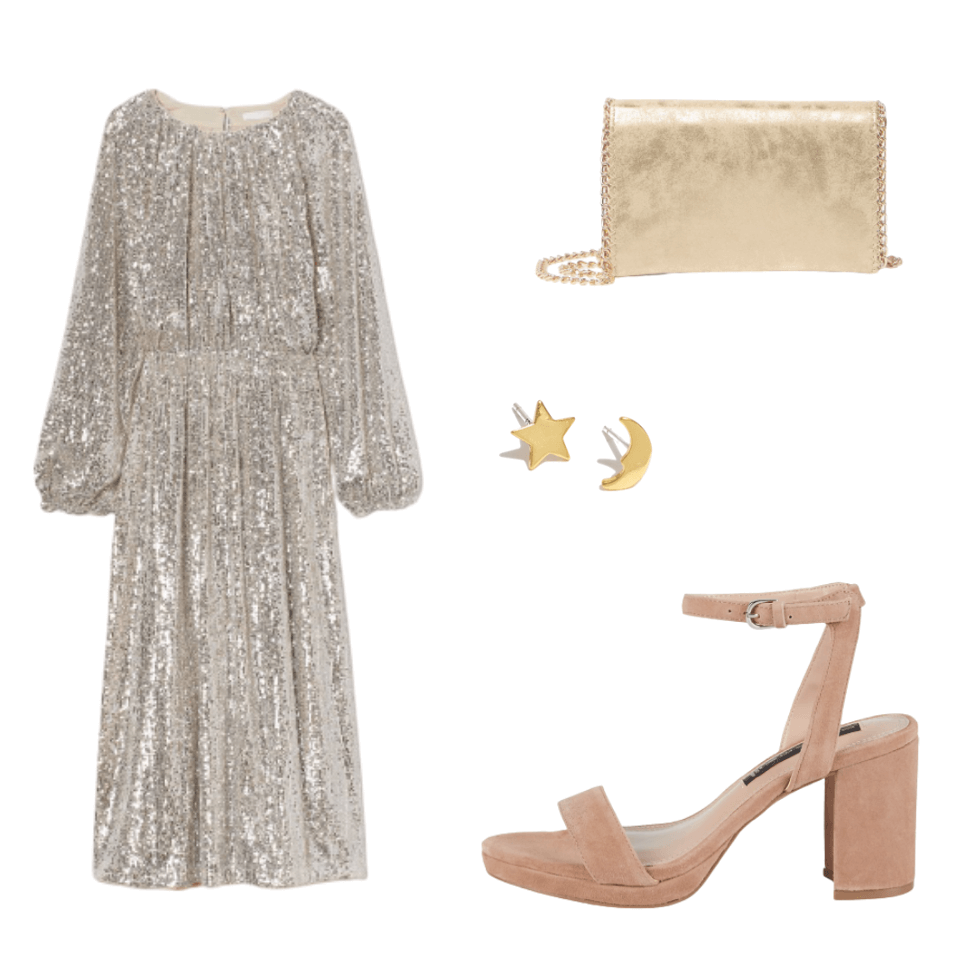 Taking it up a notch for the holidays? Get dressed to impress with a beautiful Sparkling Maxi Dress, a pair of Simple Heels and your favorite Minimalist Jewelry. Don't forget your Matching Bag!
For the Drive-In Movie Night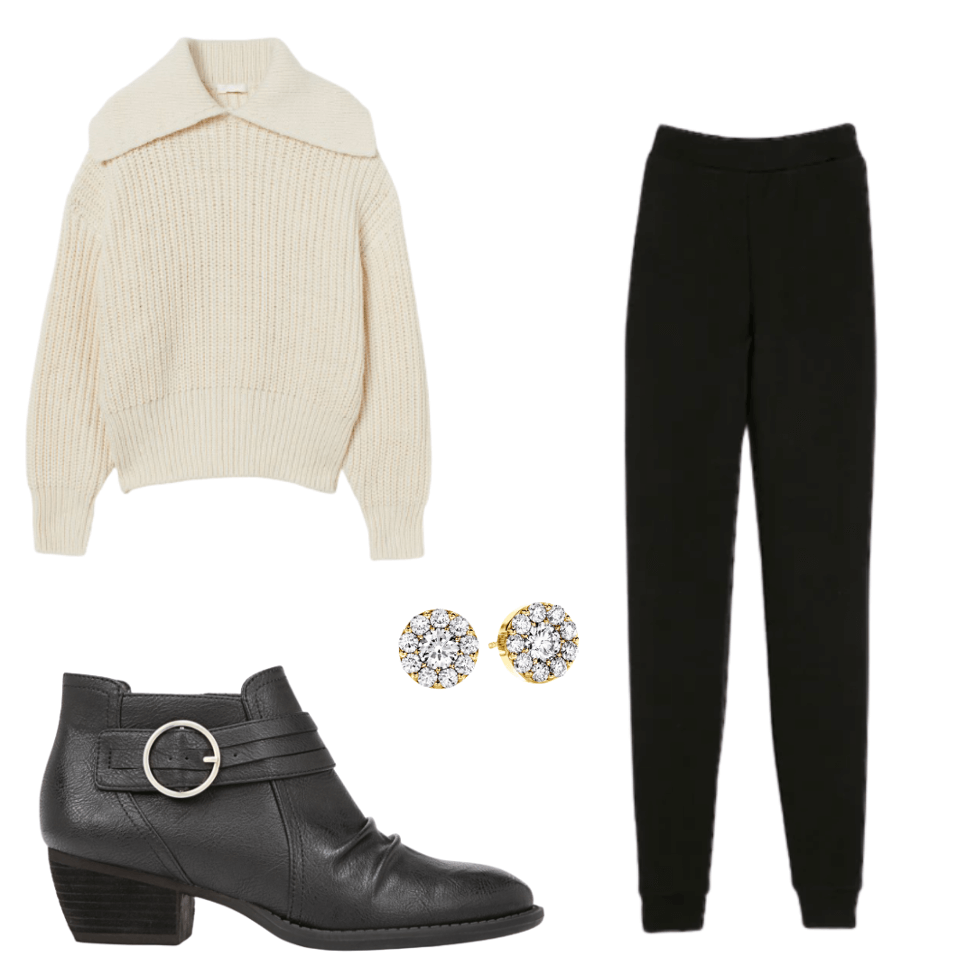 Heading out on an adventure with the family to your local drive-in movie theater? Stay cozy with a Chunky Sweater, a pair of Easy Joggers and some Sturdy Ankle Boots.
For the Indoor Sweat Session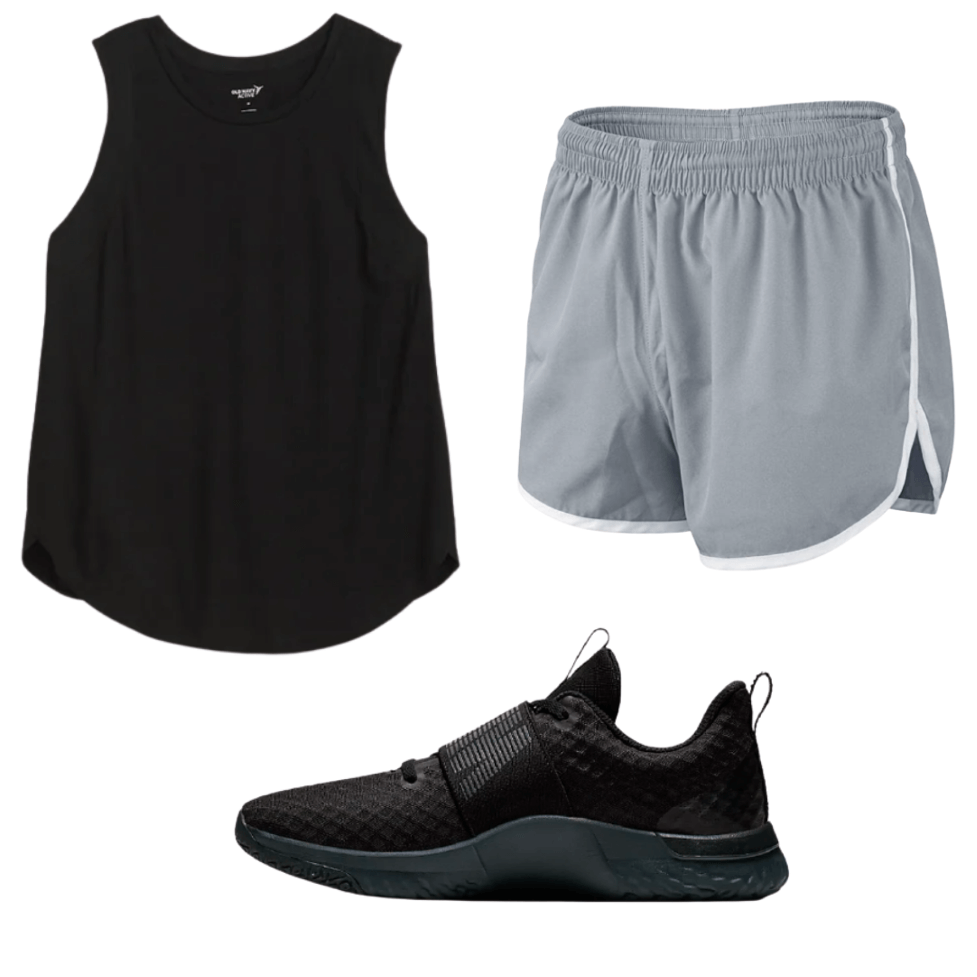 Squeezing in a workout between work and taking care of the kids? Slip on a pair of Comfy Shorts, add a Loose Workout Tank and a pair of Comfy Training Shoes and you're ready for anything.