Do you have any travel plans in your future? Come along with me as I share the best travel clothes for women on the go!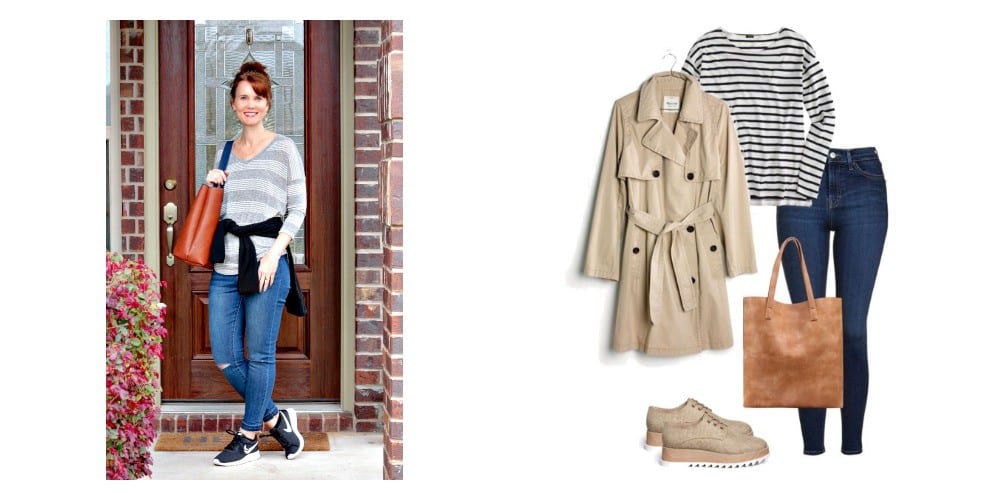 In preparation for my year of travel, I've been doing some research on the best travel clothes + outfit ideas while exploring a new city. I can't bring much with me, so I need to create a capsule wardrobe for all four seasons. No problem right? My closet will be the size of a small suitcase, which means I need to be smart about what I bring as well as how I store it. It should be interesting, to say the least!
Even though I'll be on the go constantly and living in a small space, fashion will still be important to me. (I hope.) I want to look nice and be comfortable while exploring a new place. The key to making that happen is bringing items with me that all work together to create numerous outfits. This challenge is both exciting and overwhelming! You can definitely expect to see some articles on how I go about this in the near future.
A great travel outfit has a few key elements:
Layering + Comfortable + Versatile + Personal
Layering: Whether I'm in a car, on an airplane or walking around a new city, I get cold.
Comfortable: Traveling can be stressful, and at times, uncomfortable enough without having to fight with clothes that annoy you. The smartest outfit you can choose is one that fits you perfectly and doesn't require any tugging (too short skirt), pulling up (pants that don't fit your bum) or rearranging (a skirt that twists sideways).
Versatile: If you want to pack light, bringing clothes that all go together is key.
Personal: Creating a smart travel outfit doesn't have to mean boring. Add an element that is YOU and gives your outfit some personality, whether that's a hat, piece of jewelry or handbag.
Here's one of my perfect travel outfits.
Jeans: Avery Crop from Liverpool Jeans – I've mentioned before that since I have short legs, finding the perfect pair of jeans is a pain. I knew I needed a pair of ankle jeans to give me the length I wanted: not too long and not too short. These mid-rise cropped skinny jeans with open knee slits are my new go-to travel jeans. They are incredibly comfortable, have just enough stretch and are under $80! You can find them on Zappos.com (free shipping), Amazon.com and directly from Liverpooljeans.com.
Shirt: From my recent Stitch Fix box
Sweatshirt: Oldie but goodie from my closet. It's Old Navy; similar one here.
Shoes: These have become my favorite sneakers for everything from working out to walking around town. They are Nike Women's Tanjun Sneaker.
Tote Bag: JustFab.com
Here are a few more travel outfit ideas:
Best Travel Clothes for Women On the Go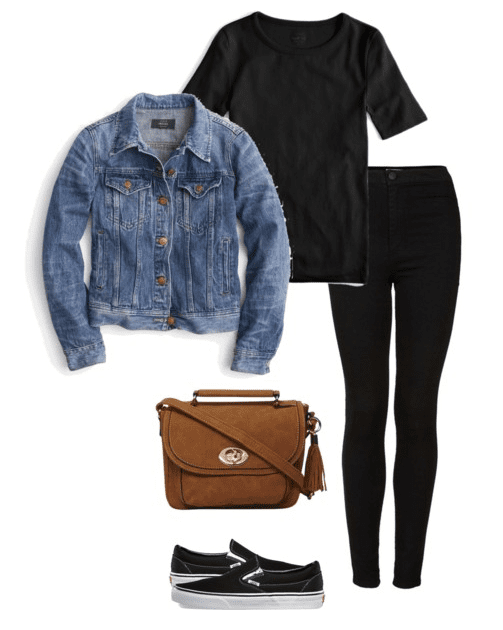 Outfit details: Black skinny jeans |  Perfect Fit Tee | Denim Jacket | Handbag | Slip on Sneakers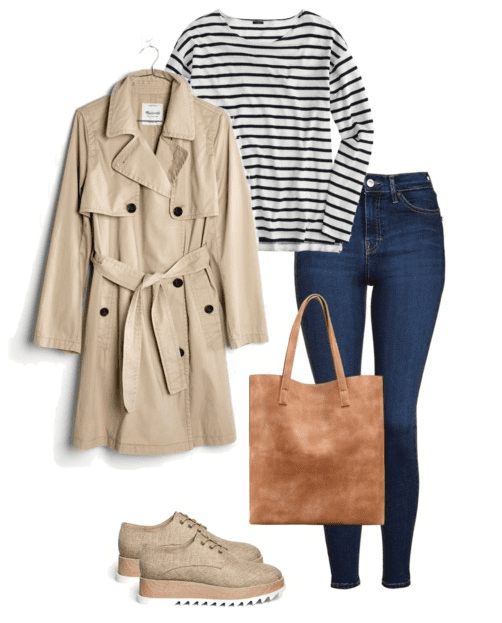 Outfit details: Denim | Deck Striped Tee | Trench Coat | Tote bag | Oxfords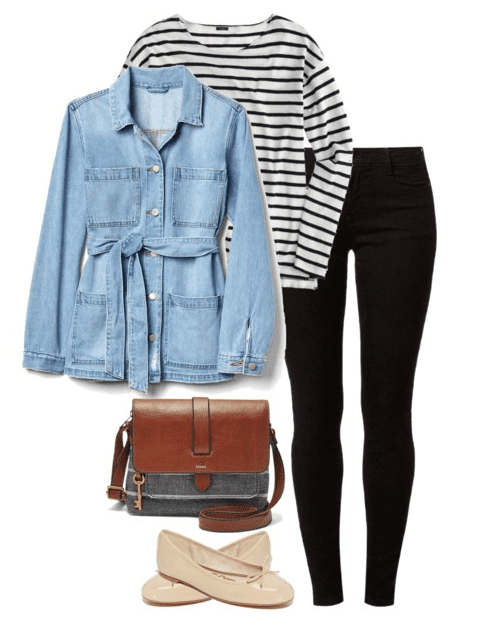 Outfit details: Denim Jacket | Striped T-Shirt (less expensive option)| Black Denim | Ballet Flats (less expensive option) | Crossbody Bag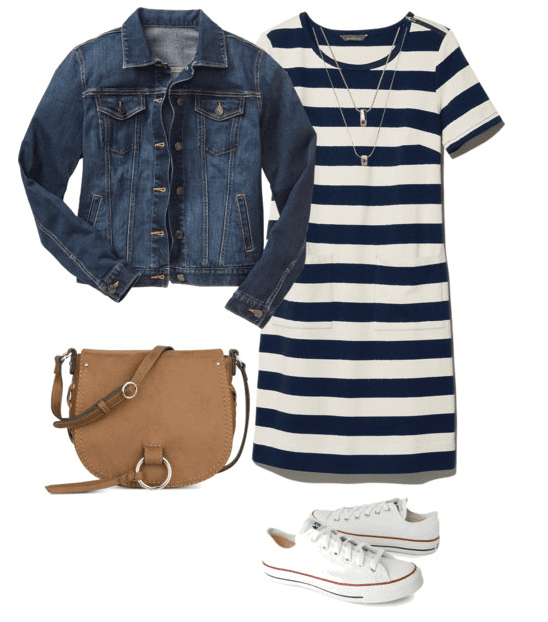 Outfit details: Denim Jacket | T-Shirt Dress | Converse | Ring Decoder Crossbody Bag
Do you have your perfect travel outfit formula and items in your closet that always come with you? Share your best travel clothes and go-to items in the comments below!