When we moved into our new home last summer, one of my purchases for the house was a bar cart. I wanted one for a long time and was very excited to finally get one. But with the busyness of life, our bar cart had become dusty and a place for empty bottles of wine. I was collecting them for something really cool. What exactly, I have absolutely no clue. This is what it looked like.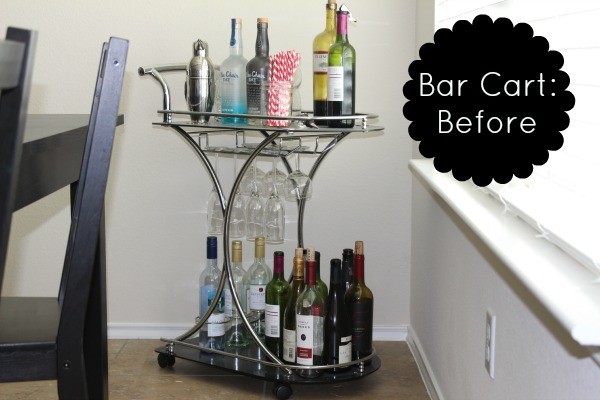 Um, yeah. Very sad indeed. It was also tucked in a corner in our dining room and overall just wasn't working for me. One of my goals this week was to tidy up the bar cart. I purchased some fantastic wines that I can not wait to try and added a few other new items.
I did quite a bit of research on bar cart styling and ended up frustrated. Why? Because my bar cart isn't that big and I wanted it to hold the essentials, not be cluttered with something like a vase of flowers or books. So I went with what makes sense for our tastes, what we drink and what I had room for. I did end up slipping a fun pinwheel in there, because why not? 😉
Here's my finished product.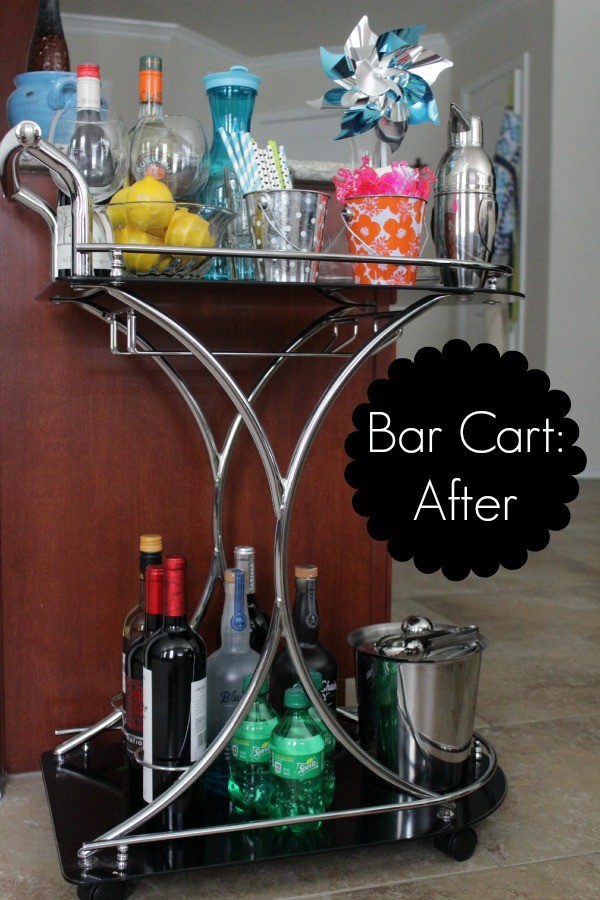 What is on our bar cart:
We like to drink wines, rum cocktails with sprite and my husband drinks an occasional beer. We don't really need a lot of hard liquor. Even when we have friends over, they usually go for a glass of wine as well. (Wait until I introduce them to this rum though. Oh.my.gosh.)
So our bar cart consists of mainly wine essentials, with some fun add-ons here and there.
Top Shelf
Wines
Red Wine Glasses
Short Collins Glasses
Lemons
Penguin Shaker
Striped Straws
Flamingo Stirrers
Napkins
Carafe
Glass Decanter with strainer
Pinwheel…just because
Wines
Rum
Sprite
Ice Bucket
When we have guests over, we'll fill the ice bucket and put white wine in it so it can be chilled. I'll also put out some wine accessories like the electric wine opener, wine stoppers and wine glass labels so guests don't get their glasses mixed up.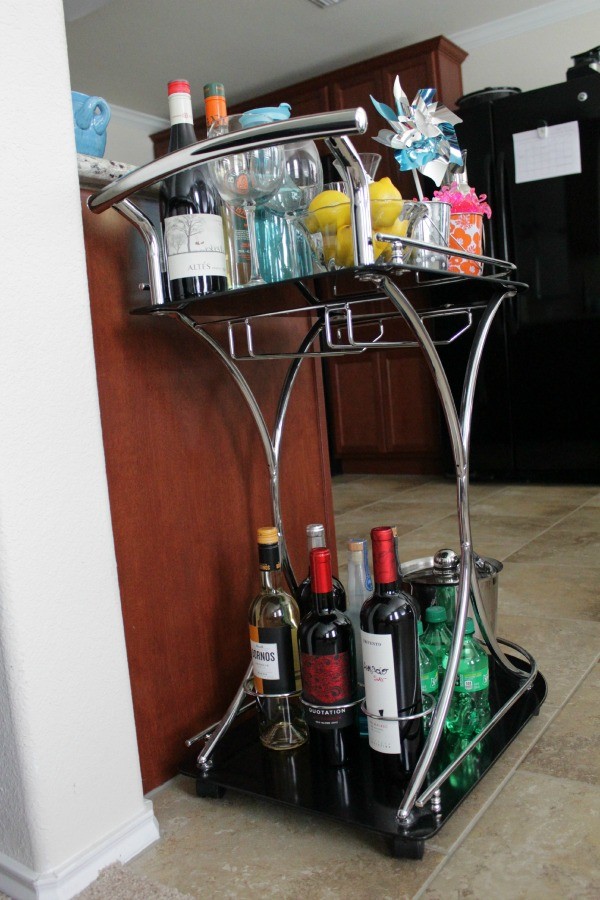 For right now, I pulled the bar cart out of the corner and into a more open spot. I think it deserves to be more displayed, don't you?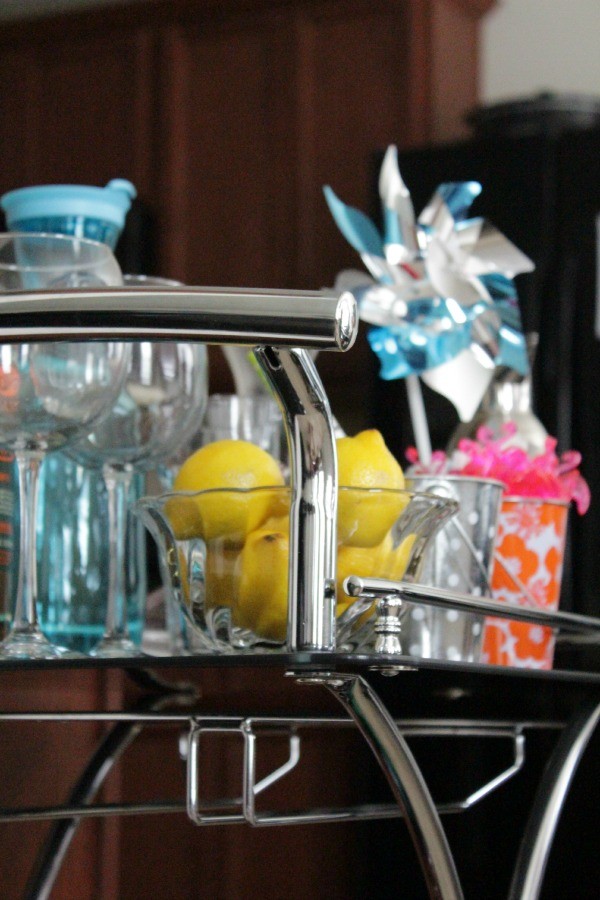 Do you have a bar cart? Have you wanted to add one to your home? I'm sure I'll keep tweaking mine and moving it in different spots around my kitchen and dining room, as I tend to do. I have a rearranging issue. It's all good. I can control it. Really, I can.