When Smashburger invited me and my family to try their new better-for-you Kids' menu items, I knew I couldn't pass up the opportunity. I've heard how great their burgers are from several of my kids' friends, but you know how it goes when you have burger places close by that you know well – you stick to what you know well. We just never took the time to head into our local Smashburger and give it a try.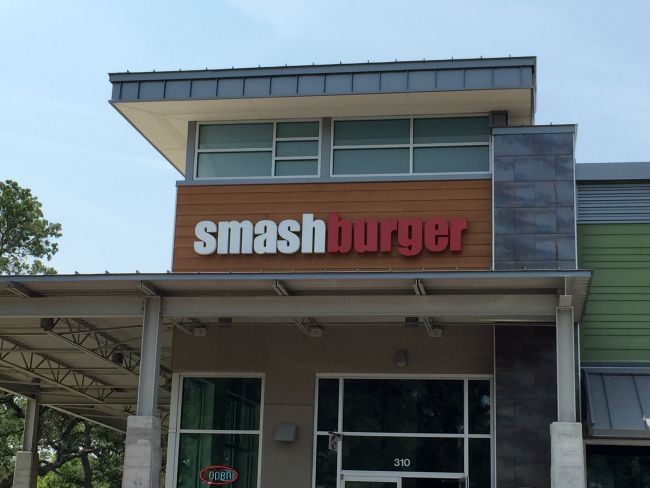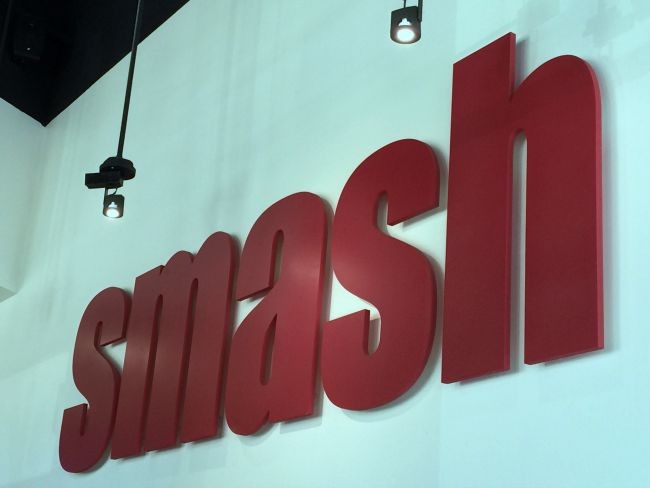 If you're not familiar with Smashburger, they have some great instructions for ordering right as you walk in the door. Grab a menu. Control your excitement. Order at the counter. Easy peasy.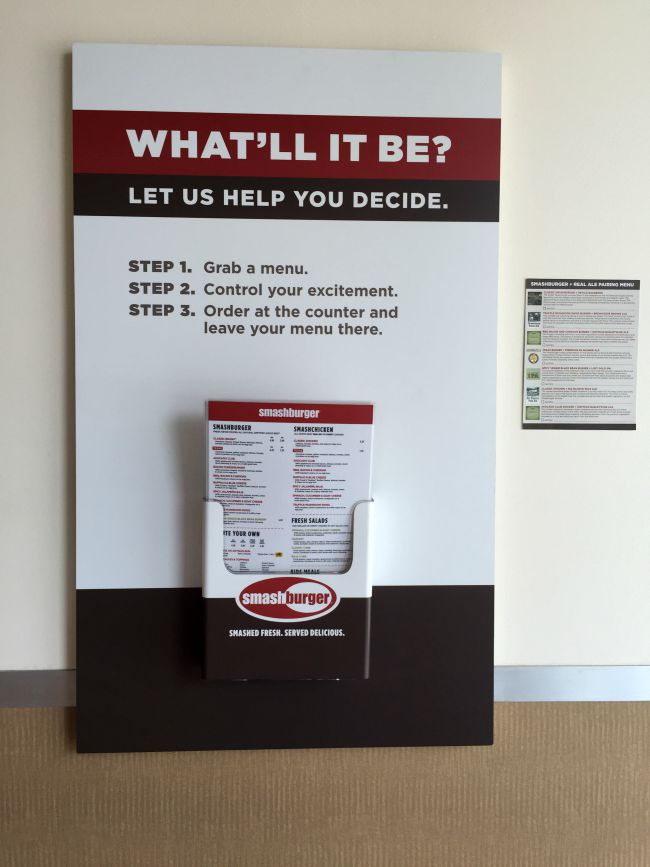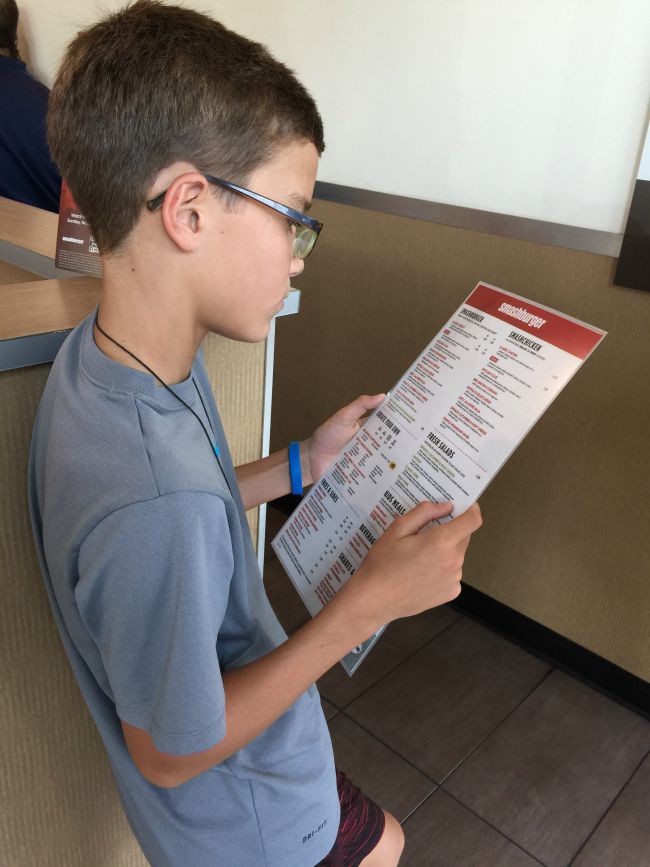 We looked over the menu and it took me .5 seconds to decide what I wanted. I had the BBQ Bacon & Cheddar burger, which includes haystack onions. My side was their Smash fries – their signature fries tossed in olive oil, rosemary and garlic. Is your mouth watering yet? Maybe this will help.
Sometimes as a family we have a hard time finding a place to eat where we can all order something we like. Does that sound familiar? It can also be difficult for moms and dads to find a place to dine that have good choices for their kids. In August, Smashburger introduced their better-for-you items on their Kids Menu. This company is all about being innovative and providing their customers with good choices when it comes to their menu.
One of those choices includes their new Grilled Chicken Strips and side – single-serve Musselman's® Unsweetened Squeezables Applesauce. Kids also have the choice of Organic HONEST Kids® Juice, Horizon Milk® or a fountain drink. The Chicken Strips are 100% premium all-white meat and have no artificial flavors or fillers, something that is becoming more and more important to parents as they help their kids make decisions when it comes to their food.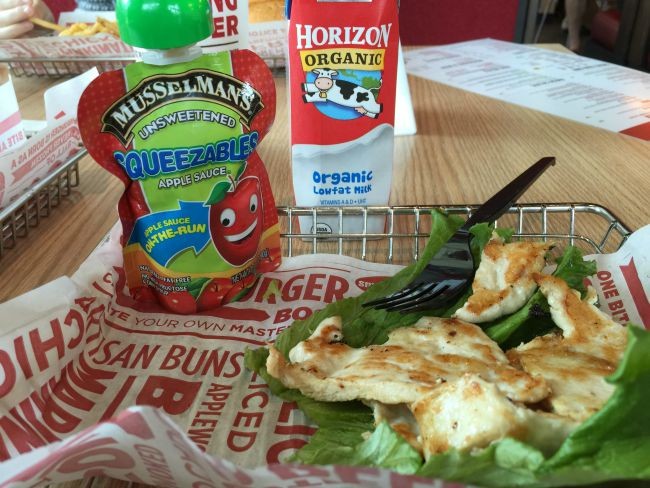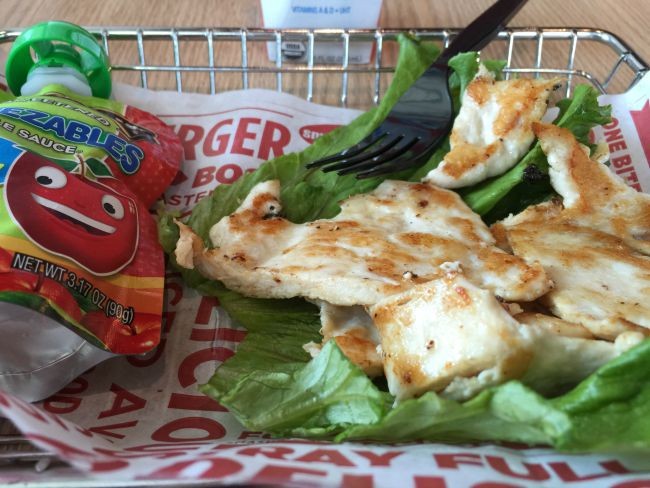 For $5.49, kids can enjoy an entree, side and drink. As a mom, I like the variety of choices and the price!
So, why should you take your family to Smashburger tonight?
1. Off the taste chart burgers (and I'm very picky about my burgers because…Texas y'all)
2. Better-for-you choices for your kids' meals.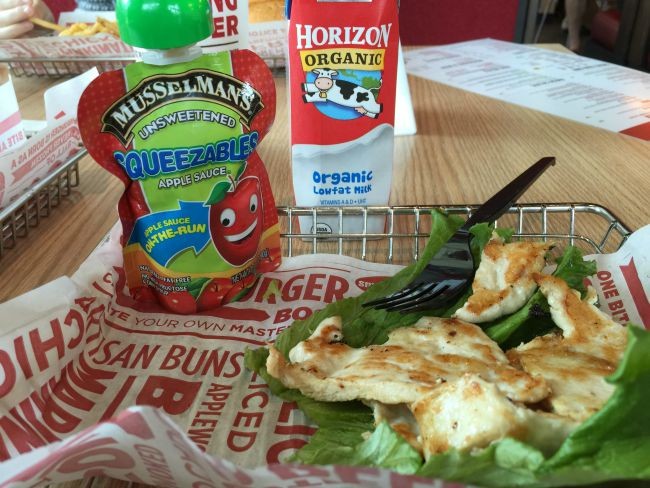 3. A heck of a good family night – both for the atmosphere and the food.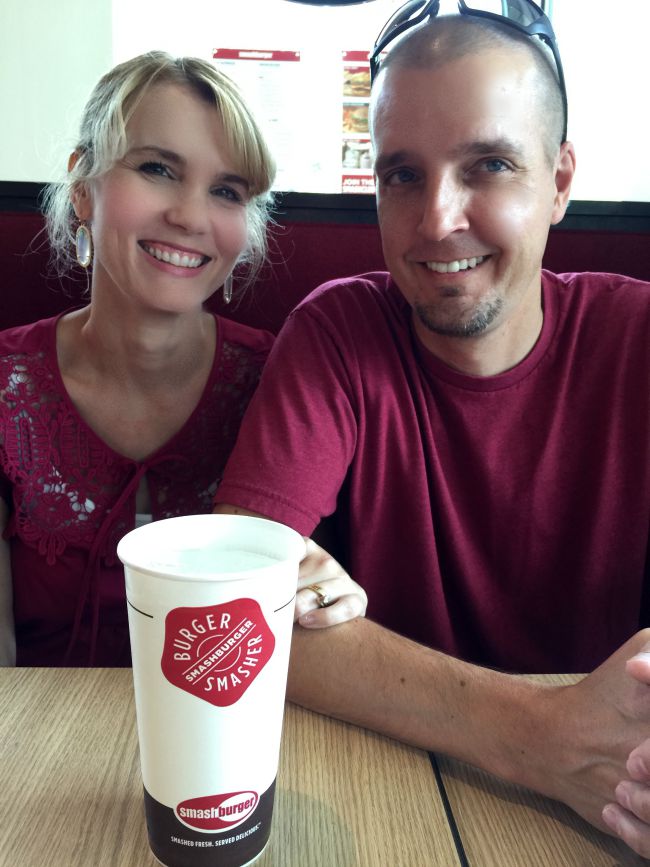 What do you look for in a restaurant for a fun family night out?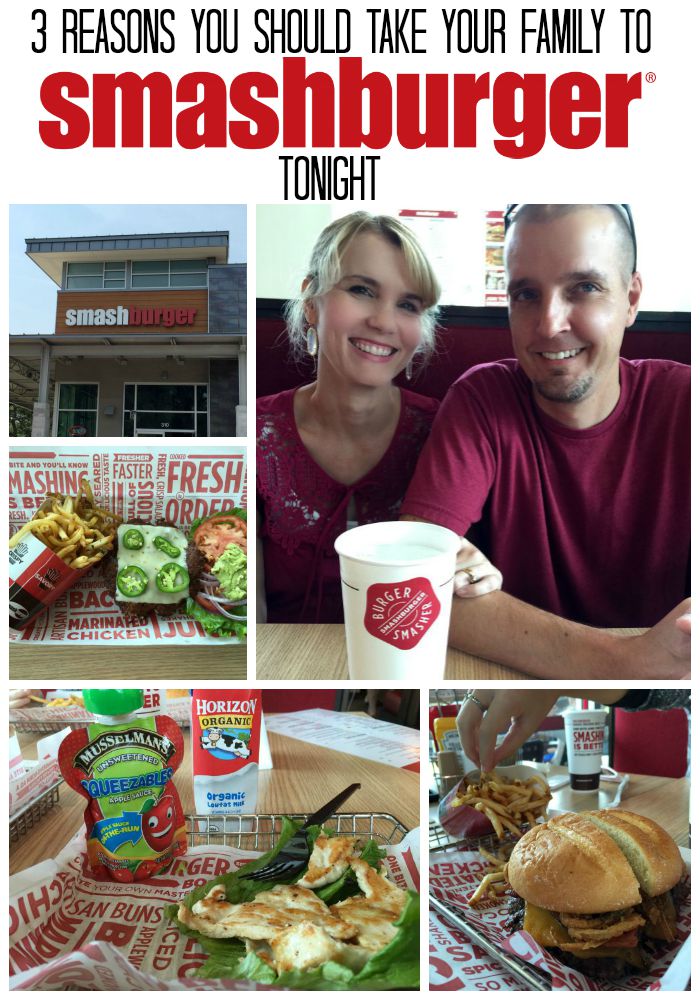 Disclosure: This is a sponsored post written by me on behalf of Smashburger.