If you're looking for Holiday Hairstyles to rock at a party or event, I have three to share with you today, courtesy of the style experts at Jose Luis Salon in Austin. This year's Holiday Hairstyle trends can be described as sleek and glamorous. We're talking classic waves you've seen from Old Hollywood films and pictures. The good news is, you can get this look at home with the know-how of just the right steps.
I have three DIY Holiday Hairstyles to show you and the steps to re-create the look. If you would like an up-do or for someone who truly knows hair to give you a style you'll love, give the experts at Jose Luis Salon a call and book your appointment today.
Do It Yourself Holiday Hairstyles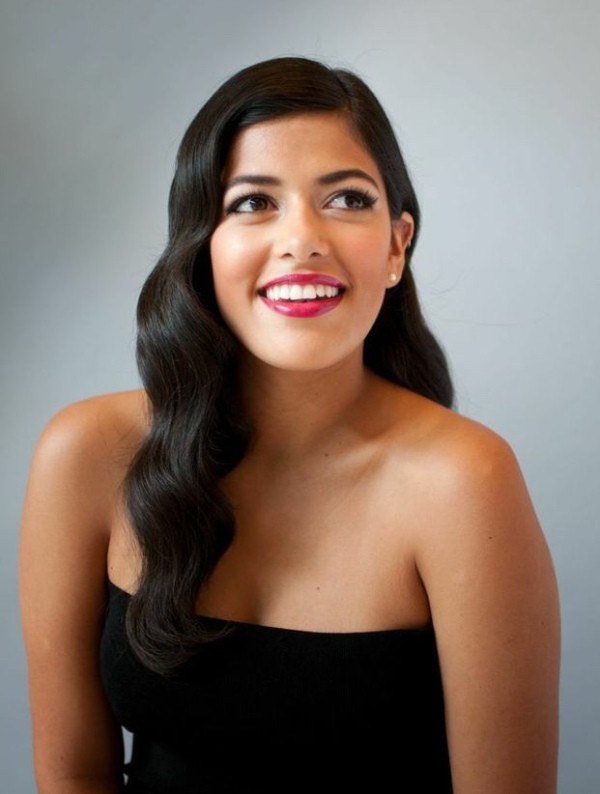 Old Hollywood Glamour Hairstyle How-To
1. Apply Oribe Balm d'Or heat styling shield to wet hair from roots to ends.
2. Part hair deeply on preferred side. Use the arch of the brow as your starting point.
3. Dry the hair completely.
4. Prep the hair with Oribe superfine hairspray.
5. Using a one inch curling wand start in the back and curl each section by wrapping the hair around the wand holding it horizontally.
6. Hold each section on the wand for about 10 sec. Continue curling throughout the entire head.
7. Brush the hair out from underneath and then comb into place from the top down.
8. Finish the look with the Oribe shine spray for a glamorous holiday style!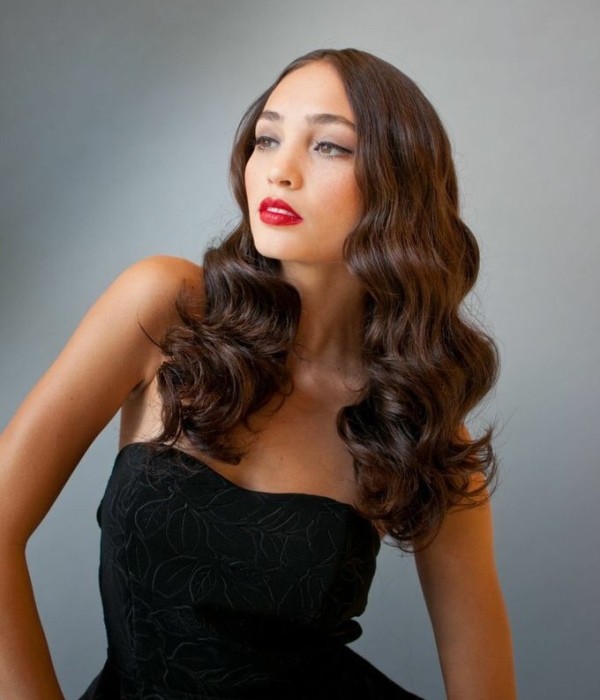 Classic Glamour Holiday Hairstyle How-To
1. This look is best on long to medium length hair.
2. Use a product like Oribe Super Shine Light to prep and blow-dry the hair. This helps to calm frizz, add shine and subtle softness.
3. Use Oribe Soft Lacquer Spray with a curling iron to seal in shimmer throughout the lengths and ends of the hair.
4. Using a Mason Pearson brush to brush the hair out and smooth into place. This will help the hair achieve that "soft wave" look.
5. Finish the look with the Oribe Shine Light Reflecting Spray to help prevent frizz, tame fly-aways, and create instant shine.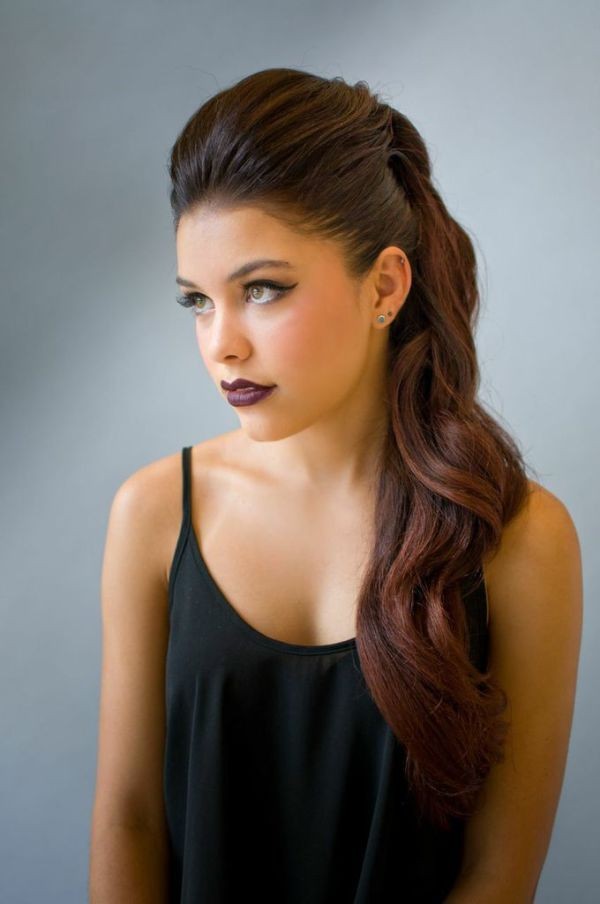 High Fashion Glam Holiday Hairstyle How-To
1. To prep the hair, use Oribe Super Shine Light to blow out the hair with a large round brush.
2. Next, use a soft lacquer and a 1 inch curling iron to curl 1 inch sections of hair.
3. Use duckbill clips to set each curl and let cool.
4. When finished let hair cool for 10 minutes.
5. Take clips out and use a boar hair brush to brush out curls.
6. Pin the top section of hair back out of the way and use Original Pomade to smooth sides with brush.
7. Then use bobby pins to secure the top section to the center of the head.
8. After each side is pinned, tease the top section, and then brush the curls into place to enhance the Mohawk look.
—
Aren't these gorgeous? You'll also notice some Fall Makeup Trends in these pictures, such as the cat eye and dark berry lip. So pretty! Which of these Holiday Hairstyles caught your eye? Or are you more of an up-do girl? I had to chop off my hair, but am letting it grow back out and when it does, I can't wait to try some of these tips for soft, glamorous waves.