I've talked about how maxi dresses can be for all heights and now it's time to talk about the different ways you can wear a maxi dress. If you thought all you could do with one was slip it on and add a pair of cute shoes…am I about to surprise you. There are so many things you can do with a maxi dress to change up the look.
Let's get started with 3 maxi dresses I am drooling over right now and that discount I mentioned. I recently had the pleasure of receiving a maxi dress from ETSI, which stands for Everything Simple. I love the name. But more than that, I love the clothes, from the quality and the fact that the company was started and is run by two mothers. Do yourself a favor and browse through their site. You can read about the company and you'll see some gorgeous items. Speaking of their gorgeous items…
3 Maxi Dresses from ETSI
SPARKLY POCKET RACER BACK MAXI DRESS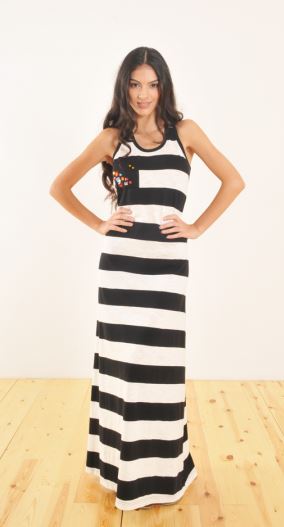 This is the one I currently own. The material is very high quality and so comfortable I could sleep in it. (Not that I would, but oh I could.) In another feature, I'll post a picture of me in it. The sparkly jewels on the pocket make it feel dressy enough for dinner out with my husband. When I showed my daughter, that's the first thing she said she loved about it. Me too!
HALTERNECK STRIPE DRESS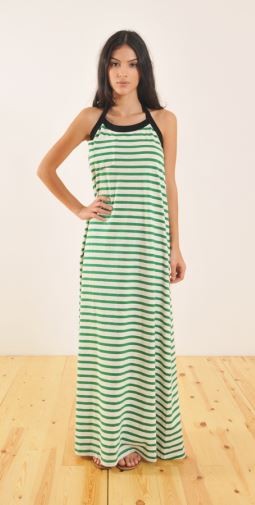 This green and white striped halter neck maxi dress is absolutely adorable. The black ribbon detail really adds a nice touch to this dress. This dress is perfect for everyday wear. You can wear it to the store, out to dinner, running errands. Imagine how amazing you would feel in this dress running errands, rather than a pair of blue jean shorts. There's nothing wrong with blue jean shorts, but there are days when a dress is in order. Don't you think?
BLACK THIGH SLIT MAXI DRESS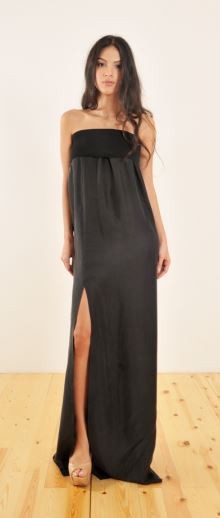 Three words come to mind when I look at this dress: Hot, hot, hot! Wouldn't you agree? It's made with 100% washed silk, which I can't even imagine how that feels next to your skin! And then add a thigh-high slit. Like I said – HOT. It also comes in red and yellow. This is one I know my hubby would like to see me in. Heck, this is one I would like to see myself in! Phew.
Now, about that discount. I have a promotional code for you that will give you 10% off your purchase for the next month. Use the code  SPRING13 at checkout. The coupon can not be used in conjunction with any other promotions.
So, what do you think of those 3 maxi dresses? Gorgeous right? Now let's talk about some of the different ways to wear a maxi dress. You can take one foundation piece in your closet and turn it into so many different outfits. That's what I love about fashion and just getting dressed every morning. It's fun to stand in my closet and say – 'what outfit can I create today?'
The Many Ways To Wear a Maxi Dress
With a Blue Jean Jacket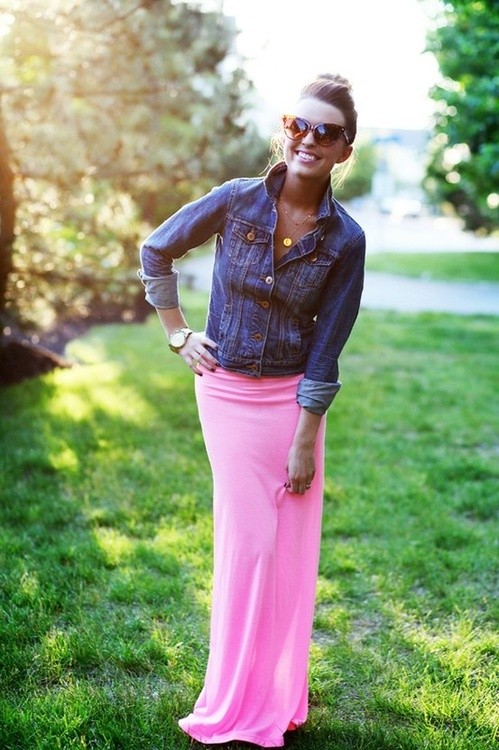 Belt It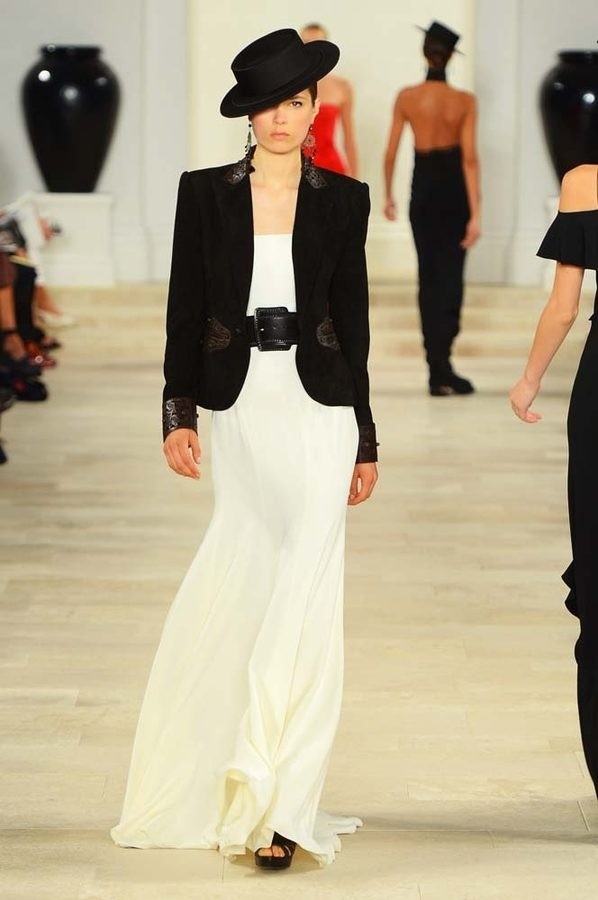 With a Cardigan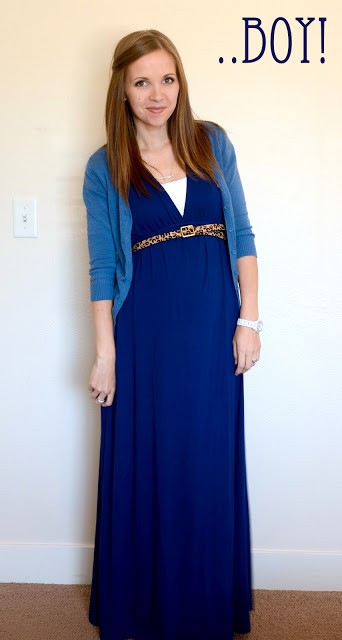 With Heels to Dress it Up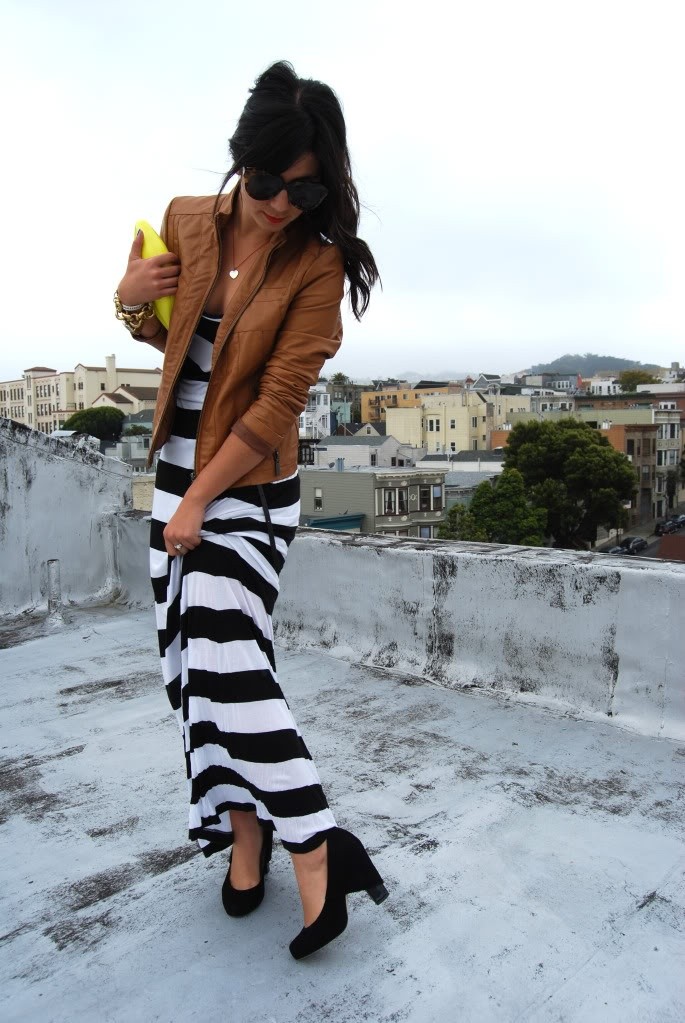 With a Scarf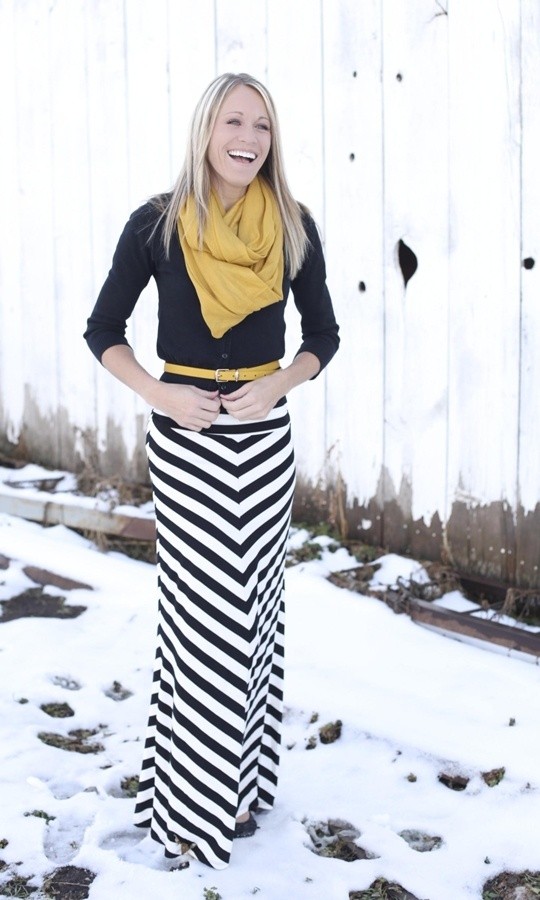 See all of the ways you can change the look of one simple maxi dress? You can also layer it with a shirt over the dress. Just make sure it's fitted on the bottom so it doesn't hang like a tent.
—
Do you own a maxi dress or two? Have you wanted to own one but didn't think you could pull it off? Try one of these looks and see how you like it. A maxi dress just might become one of your best friends for summer. (And, you can wear a maxi dress in the fall by layering. Bonus!)
Disclosure: MomFabulous received product for this write up. No other compensation was received. All opinions are 100% my own. I only help promote and write about products that I truly love and would purchase myself.