This post has been sponsored by Kraft Heinz Foods Company. All thoughts and opinions are my own.
If you want to make an Easter dessert for your kids, co-workers, a party or just because, do I have the cake for you. This Bunny Cake from Kraft Heinz is guaranteed to put a smile on everyone's face. I mean, just look at it!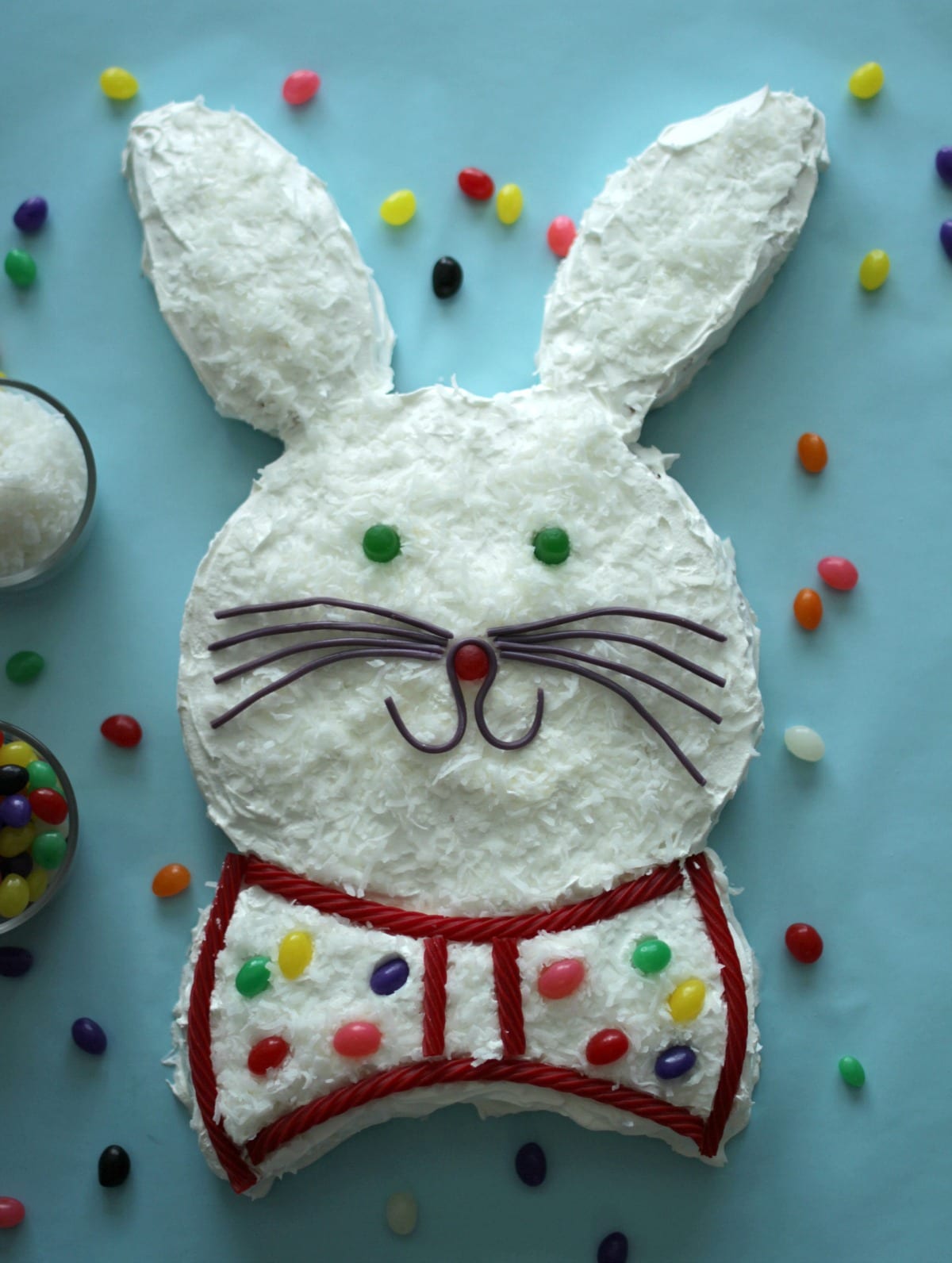 You smiled didn't you?
I had so much fun making this and before you think I'm superwoman and this was hard, let me tell you – if I can do it, you can too.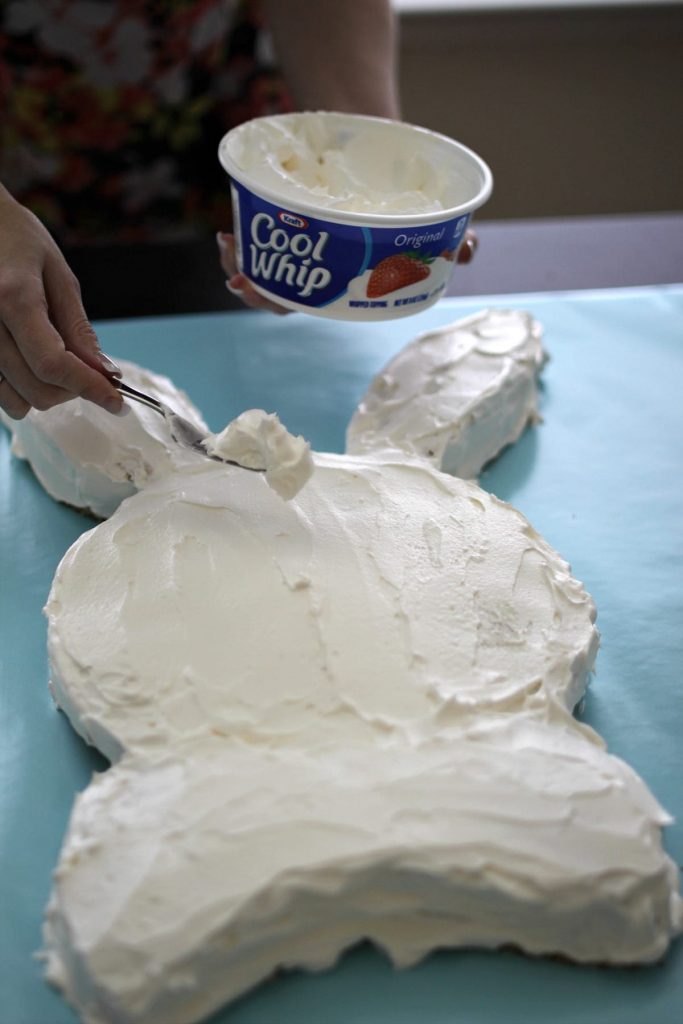 I grew up looking forward to my grandma's Easter cake ever year. It was a triple layer of yellow cake, with frosting in between the layers and covered with more frosting all over. She would dye coconut green and sprinkle it on top of the cake for "grass" and then add jelly beans as the Easter eggs.
We would usually go over to their house for Easter lunch and she would have the cake displayed on her cake plate in the middle of the table. One thing I didn't add is that she made this cake with hands severely crippled with arthritis. Her baking was a true act of love and she did it for us.
It's traditions like those that make me smile and that's something I'll always remember about my grandma and Easter.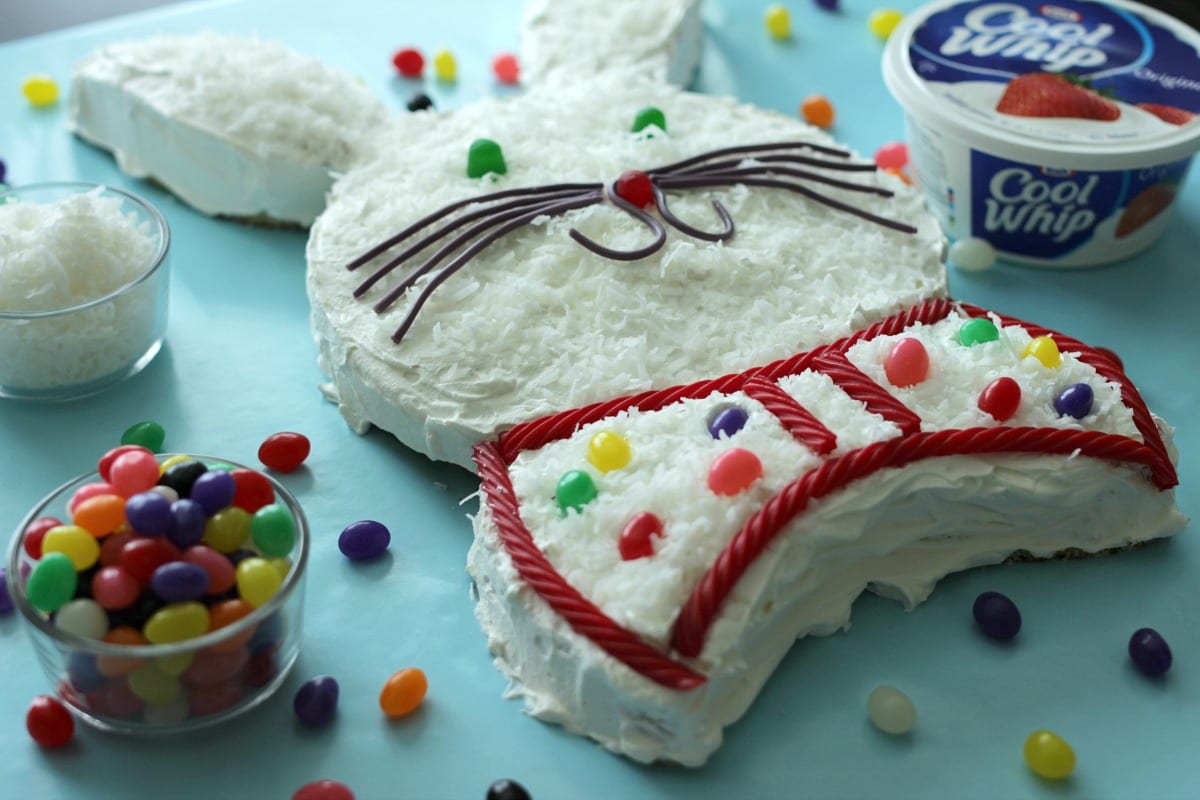 One thing my kids have mentioned in the past and I've been trying to get better at, are making more family traditions. We have a few, but they want more and when I look back on family traditions from my childhood, I completely understand why. Traditions give you something to look forward to. Traditions make life feel solid and stable and traditions are what make your family, your family.
So after seeing my kids' faces when they came home to this bunny cake, I'm thinking this cake will definitely become a tradition.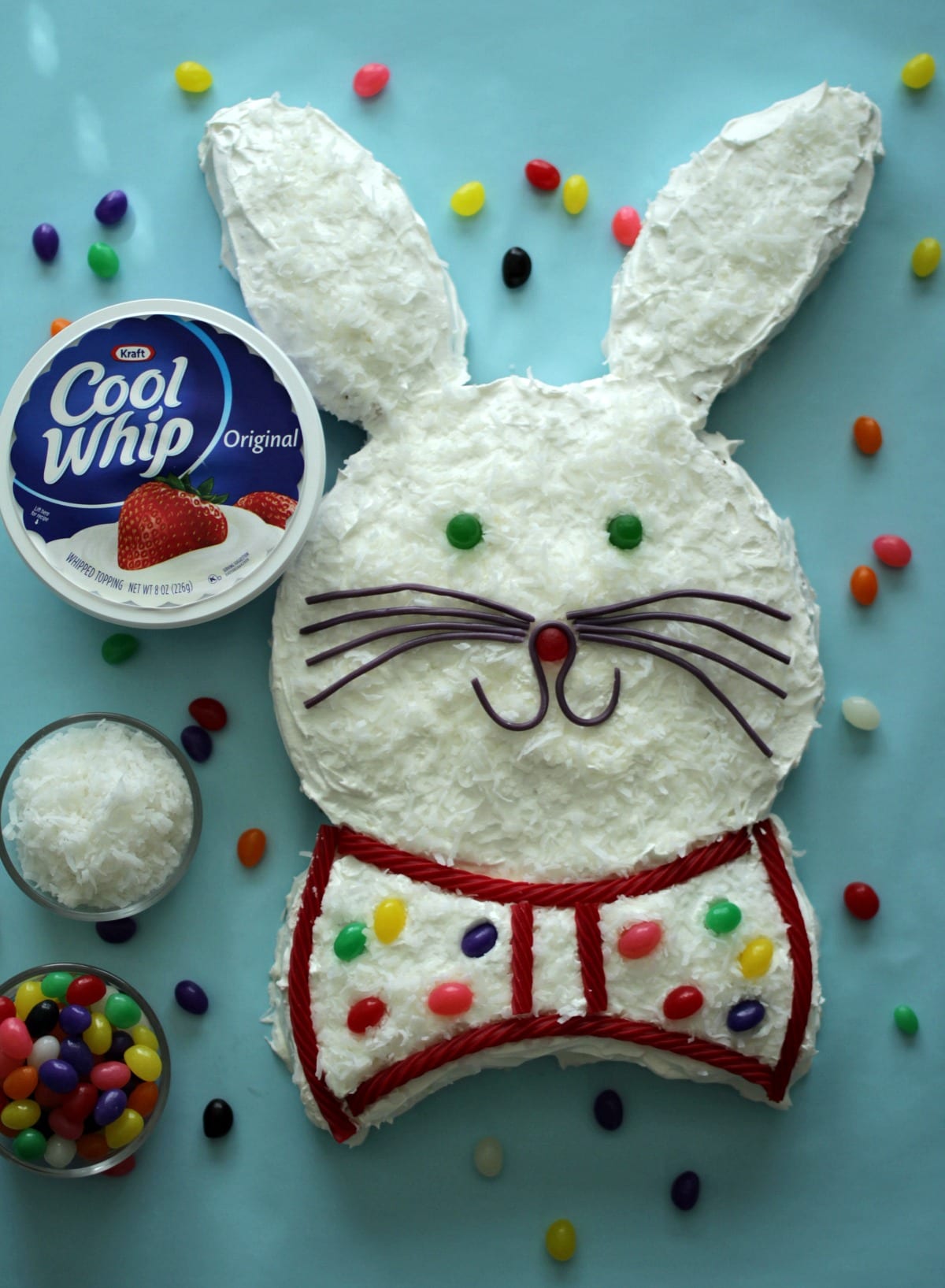 As I said earlier, if I can make this cake, so can you! The recipe on the Kraft Heinz website includes step-by-step instructions and a video, which was really helpful. The COOL WHIP really helps hold things together, which is nice if you have any issues with…let's say, the bow tie. Ahem.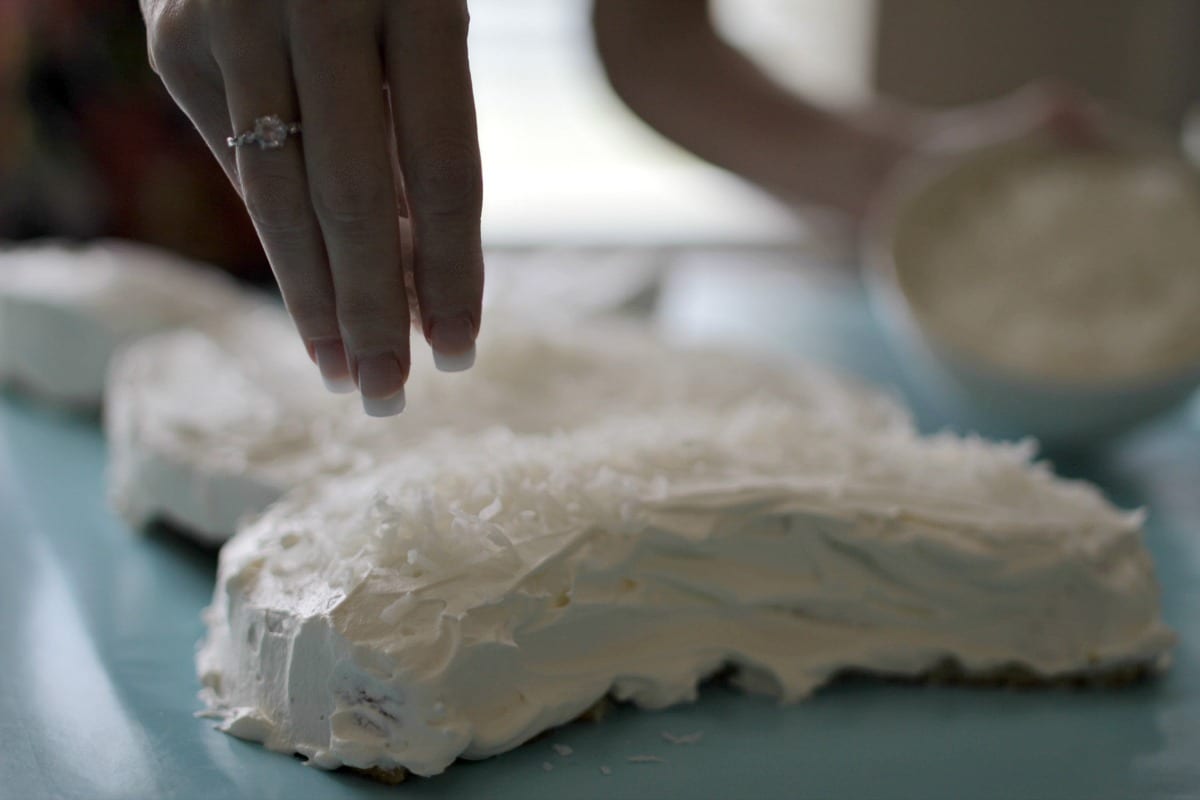 I was so pleased with how this turned out that I wanted to text everyone on my contacts list a picture. (I didn't.)
For a nice looking presentation, my husband and I wrapped a thin board with pastel blue wrapping paper. I think the white against the blue is so pretty, and sprinkling some jelly beans around gives it a nice touch.
To get all the details to make your own Kraft Heinz Bunny Cake, visit their website here.
Now tell me, what are some of your Easter traditions?