Are you good to your skin? I mean really good to your skin? I'll admit I didn't really start paying attention to my skin until I was in my late 30s. In my teen years, it was all about tanning and dealing with acne as best as I knew how.
In my 20s I was so exhausted from having young kids that I didn't make time for me. Skin care routine? What's a skin care routine? I was just focused on how fast I could get to bed and how fast I could get ready in the morning.
And then my late 30s hit and I started to notice some issues – dark spots, lines, very dry skin and dullness. Oh, the dullness.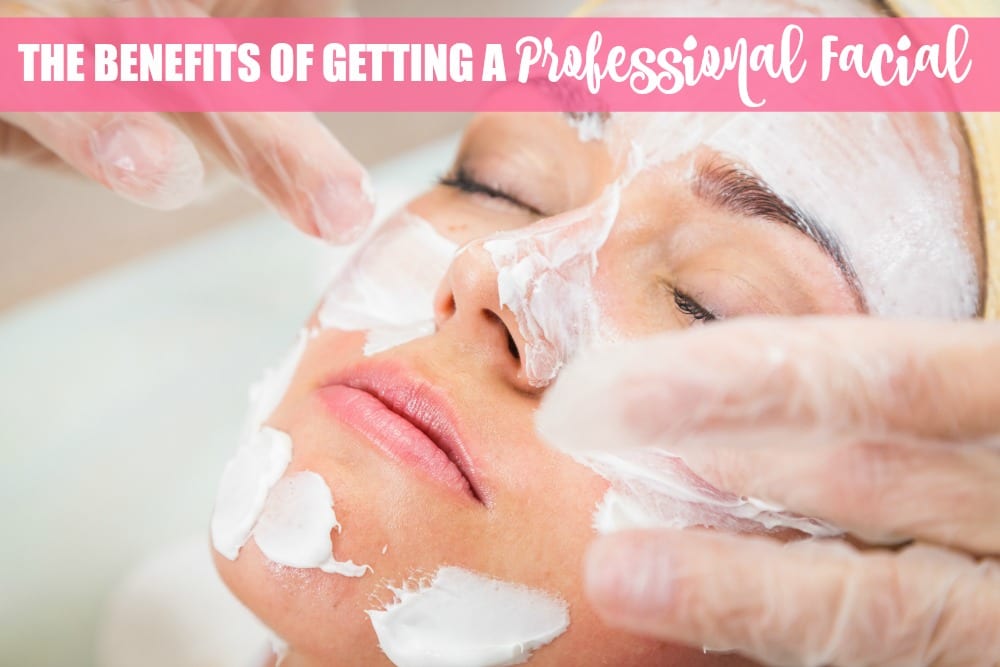 It wasn't until a few years ago that I had my very first professional facial. I'm talking about a facial where you go into a spa, lay down on a comfy bed, talk to someone about your skin and then let them work their magic. I'll never forget coming home from that first facial and my husband saying "wow, you are glowing."
Although I've looked at facials as a splurge all my life, I'm starting to see them as more of a necessity for my skin and my well-being.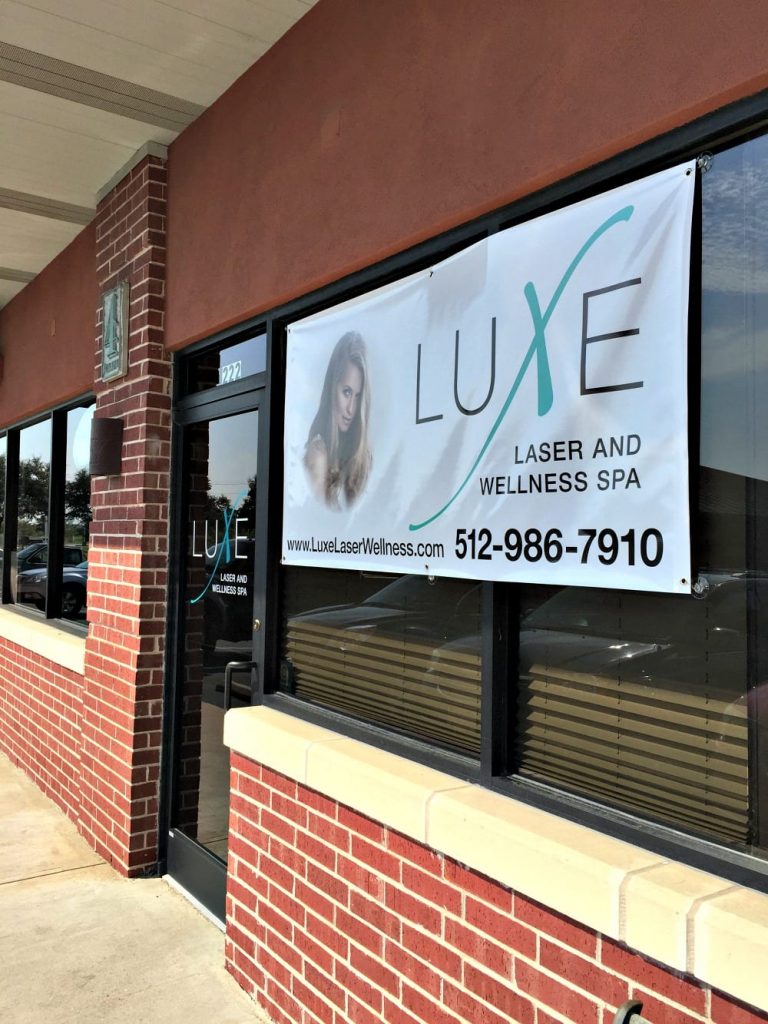 At the end of July, I had a Genesis treatment at a new spa that opened in Cedar Park, Texas – Luxe Laser and Wellness Spa. I noticed such a difference in my skin from that one treatment, which you can read about here. I need about two more treatments to really get the results I want, but one thing Tina the esthetician told me during that treatment was that I really needed a facial. My skin was so dry and dull, and it was time to put some life back into it.
Just like my last visit, I was treated more like a friend than a client from the moment I walked in. Tina's passion is helping her clients feel and look incredible and she's very, very good at what she does.
So, why get a professional facial and is it worth the time and money? Yes and yes. Here are a few benefits.
The Benefits of Getting a Professional Facial
It Restores Moisture
Dryness was one of my biggest problems and one she knew needed to be addressed. Since she was already familiar with my skin, she was able to get started immediately and use products that would give me the moisture I needed. She used an incredible mousse on my face, several other products, plus warm towels and I was instantly relaxed. As skin ages, dryness often becomes a problem, which can cause more fine lines and wrinkles and leave your skin looking dull. A good quality facial can help.
Anti-Aging Benefits
As I've aged, brown spots, lines, wrinkles, and sagging skin have appeared. A good esthetician can help give your skin a more youthful appearance by enhancing the elasticity and tone of your skin and help to prevent more signs of aging.
Can Recommend Proper Products for Skin Type
Your esthetician knows your skin, which means she can help recommend the proper products and skin care routine for you personally. Since dryness is such a problem for me, Tina used products during my facial that would help with this and I purchased a couple of products to use at home. It felt good leaving with products I knew were exactly right for my skin type.
Too many times we come home with products from the drugstore that are the exact opposite of what we need. On many occasions, I've used products that were stripping the moisture from my skin and actually making my issues worse.
It's Relaxing and You're Worth It
When was the last time you did something that was 100% for you? If you can't remember, then I'd say it's time. Getting a facial was incredibly relaxing and it was 30 minutes of complete me time. I walked out of there not only with healthier skin. but as a healthier me.
Are you ready to book that facial? 🙂
For those of you who are local, meaning in the Cedar Park, Texas area, I would love to invite you to the Luxe Laser and Wellness Spa Grand Opening on September 15th. from 4 p.m. to 7 p.m. There will be wine, raffles every 15 minutes, goodie bags for the first 50 people, demonstrations and discounts. The discounts are 35% OFF all services purchased and 25% OFF all products purchased.
You can RSVP on Facebook here. Here's their location:
601 East Whitestone Boulevard
Suite 222
Cedar Park, TX 78613
I hope to see you there!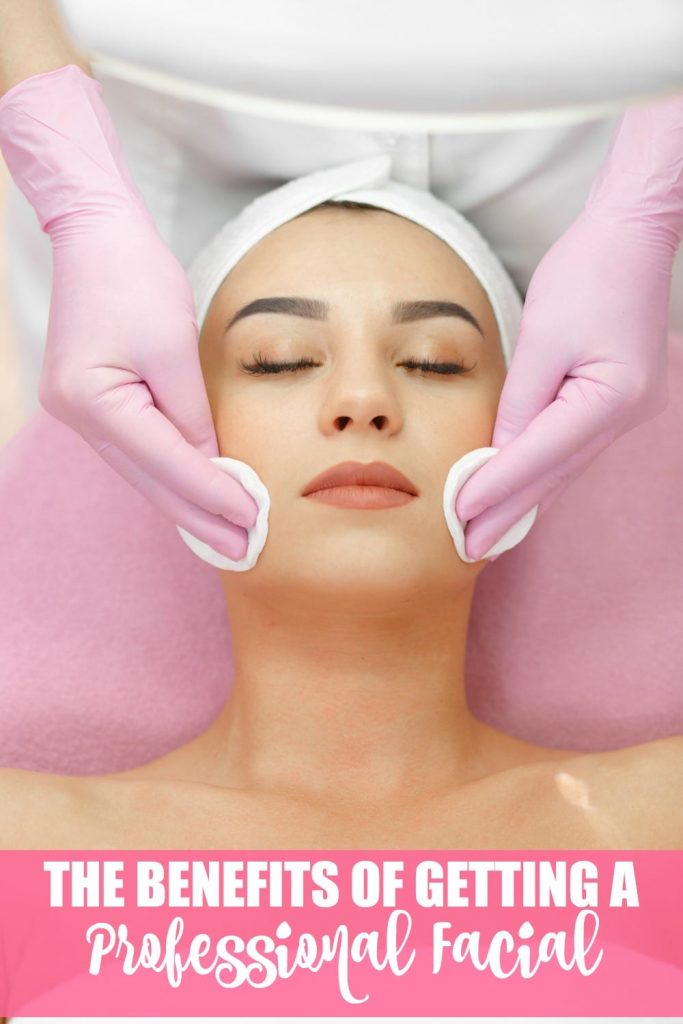 Disclosure: I received a complimentary service in exchange for this post. All opinions are 100% my own.