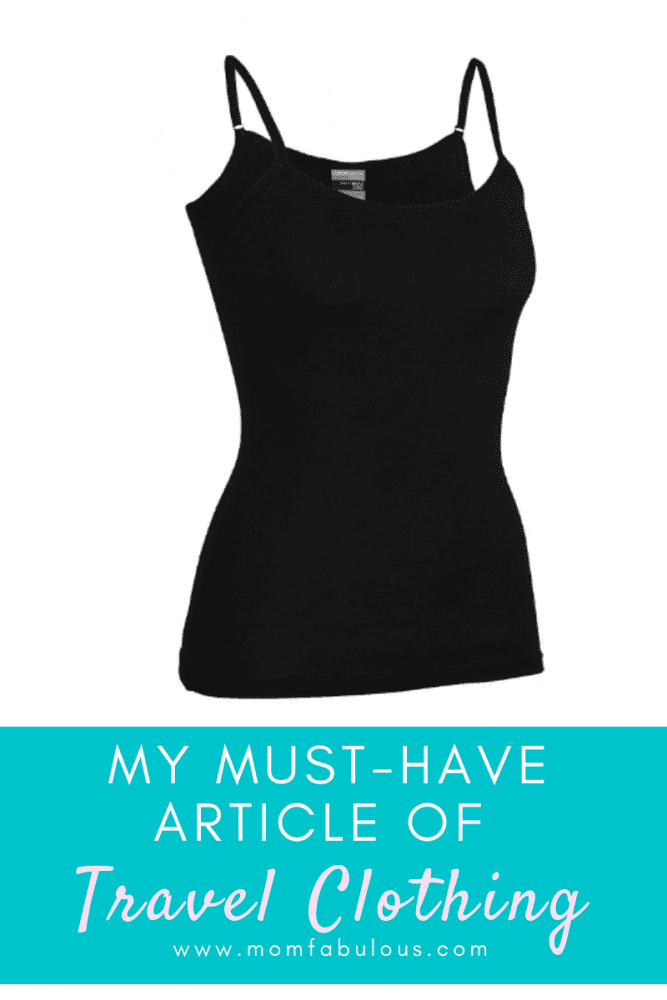 I consider myself to be somewhat of an expert traveler. I spent 19 consecutive months exploring 22 countries throughout Europe. I like to describe my season abroad as relational, educational, recreational, and sensational!
Although the stories can (and one day will) fill up a book, I'm not here to tell you my adventurous tales. This article is about sharing a item of valuable information with you: the piece of travel clothing that I absolutely cannot live without. Whether I'm on the road for 19 months, or away for a long weekend, or lounging at home, this is a must-have article of clothing.
Did I mention that I ventured to new lands while living out of a carry-on sized backpack? My trusty Osprey Fairview 40 was with me through summer and winter, in spring and autumn. And these handy eBags packing cubes allow me to squish extra items into my full bag while also giving a much-needed sense of organization.
Elements of Packability
Before I reveal my favorite, must-have, absolutely necessary item of travel clothing, we need to review the basics of packability.
The first key element of travel clothing packability is

size

. And my must-have item rolls down into a tiny item.

The next element is that it will always look

fresh

, even if it's been stuck in a packing cube for days. My article of travel clothing remains wrinkle-free (no matter how terrible I am at folding clothes). Bonus: it's also odor-free!

Lastly, it must be a

versatile

item. This absolutely necessary piece of clothing can be multi-purpose and match nearly every outfit.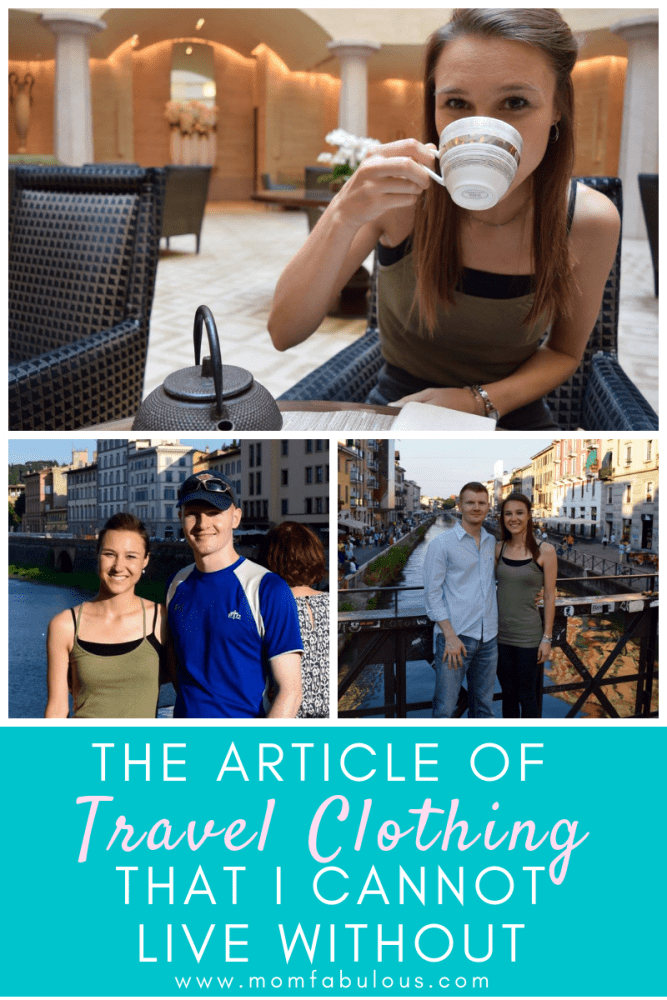 My Must-Have Article of Travel Clothing
Drum roll please….
Allow me to introduce to you the Ice-Breaker Women's Everyday Merino Wool Cami. This beautiful base-layer is loaded with essential features for the female traveler. I own 2 of these camisoles, one in black and one in pink.
This cami is a base layer. This means that it is meant to be worn as an undershirt. Although it could be worn by itself, I find that the weave of the wool makes it slightly transparent. It's designed as a base layer and it performs best and a base layer.
The Icebreaker Everyday Cami is composed of merino wool. As a traveler, wool (especially merino wool) is the only type of clothing you'll want to wear. Here's some fascinating trivia about wool.
The wool comes from an ancient breed of sheep in New Zealand that can withstand cold temperatures down to 14F and endure the scorching heat in the 80s.

The natural waxy coating of merino wool fibers makes it water-repellent while it can also absorb up to 35% of its weight without feeling wet.
The anti-static and anti-wrinkle properties of merino wool make it an essential material for travel clothing.
It's composed of keratin, like in your hair and nails, which feels soft to your skin (unlike regular wool which could drive you crazy with it's itchy-ness!).
It's naturally moisture-wicking by removing moisture from your skin and transferring it to the outer layer of the fabric to dry. This helps to keep you cool during warm weather when your skin is perspiring.
It keeps you warm in the winter because the merino wool fibers organically give off heat as they absorb water.
It doesn't stink! The antimicrobial properties of merino wool mean you won't stink, even after wearing the garment for multiple days.

Read more about

merino wool

and

the science behind merino

on Icebreaker's website.
It has a snug fit. The material is stretchy yet clings, the perfect combination for an undershirt. This traps body heat to keep me warm in the winter, and absorbs sweat to help keep my body cool in the summer.
The camisole design layers well beneath everything. It does not have a built-in bra, but it is a spaghetti strap like most bras. I never once found that it was inappropriate beneath a dress, tank top, tee shirt, or a long sleeved sweater. Essentially there were no bulky lines from my straps or excessive length hanging below my waist.
It can be worn more than once before washing. I typically wear this undershirt 4 times before washing. Why? Because it doesn't smell! As you read above, the merino wool is absorbent and antimicrobial. As a traveler, clothing is usually in limited supply (unless your suitcase is a magical Mary Poppins bag…). I lived with 4 warm weather outfits and 4 cold weather outfits during my 19 months. With 2 of these Icebreaker Merino Wool Camisoles, I always had one available, no matter when laundry day was!
I did have one reservation about this base layer: I was concerned about the plastic rings that connect the straps to the back of the shirt. If they broke, I could sew the strap back on but it would no longer be adjustable. After a continual use for over 2 years, the rings have held up well!
Have I Convinced You Yet?
Have I convinced you yet of this amazing, must-have, can-never-travel-without article of travel clothing? I still love my Icebreaker Merino tank tops and wear them often. The look brand new and still perform perfectly.
There have been a handful of times when I've considered purchasing another because I love this item so much. But then I realize that I already have 2, which means I can wear them for a solid 8 days. Laundry happens at least once a week in my house so I'm never abandoned by my trustworthy Icebreaker Merino Wool Cami.
But, as a world traveler, I can guarantee that I will purchase another one of these as soon as if my Icebreaker Everyday Merino Wool Cami ever wears out!
As a world traveler, I cannot travel without my Icebreaker Everyday Merino Wool Cami!
You can purchase your Icebreaker Everyday Merino Wool Cami from the following places:
Amazon (Note: All links in this article associated with this shirt direct you to Amazon. If you purchase through this link, I will receive a small commission. If you like this base layer, I'd appreciate your support by purchasing via these links!)
And other outdoor or sporting stores.