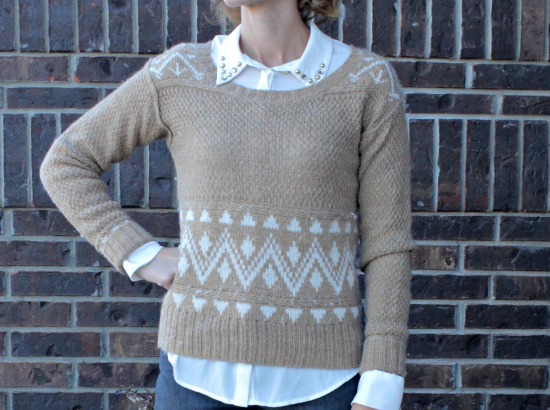 Since it's sweater season (okay, today it isn't because it's in the 70s…sigh), I've been experimenting with different ways to wear them. One of my favorite looks is wearing a button up shirt with a collar underneath my sweater. It dresses it up and kicks my whole outfit up a notch. Not to mention the practical side of keeping me a bit warmer with an extra layer.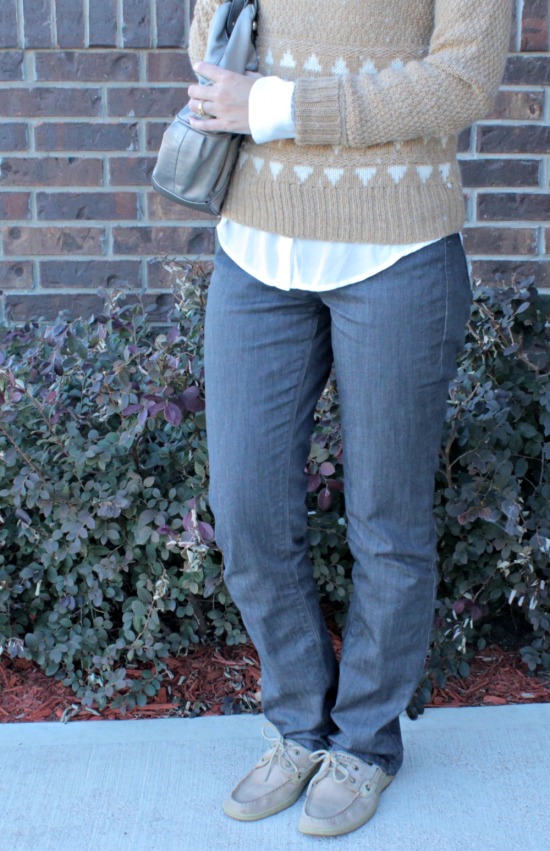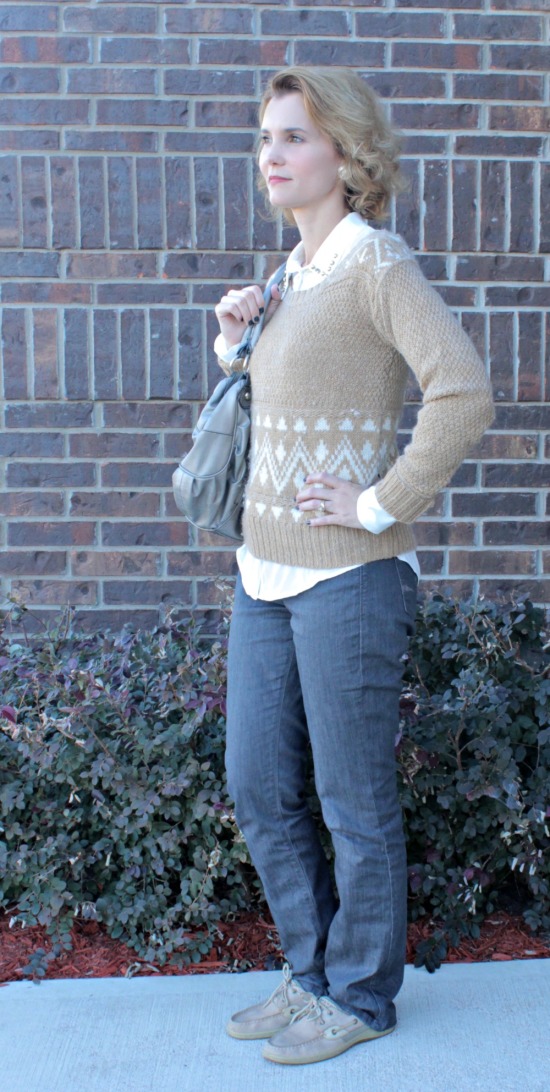 I also recently added a pair of gray Lee jeans to my wardrobe. They're a straight leg jean and look best with heeled booties for the fall and winter. On the day we snapped these pictures, I stayed in my comfy Sperrys. (I am still loving my black Easy Fit jeans which hug and slim in all the right places.)
Do you have a pair of gray jeans? I realized they go with way more than I originally thought and they're a hot trend right now.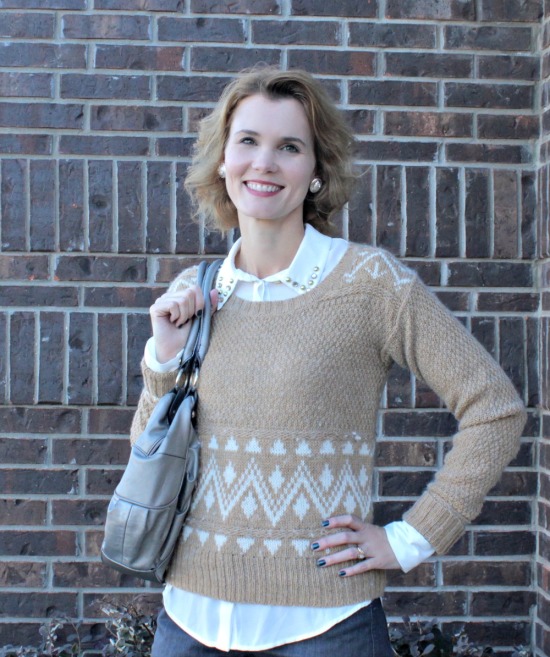 The collared shirt I'm wearing has some bling and I love it. For some reason, this shirt has been hanging in my closet forever and I just couldn't figure out how to wear it. I've recently worn it under a cardigan and with a couple of sweaters and it's now one of my favorite tops. It's from Forever 21, but unfortunately it's not in stock. I also have this one and absolutely love it.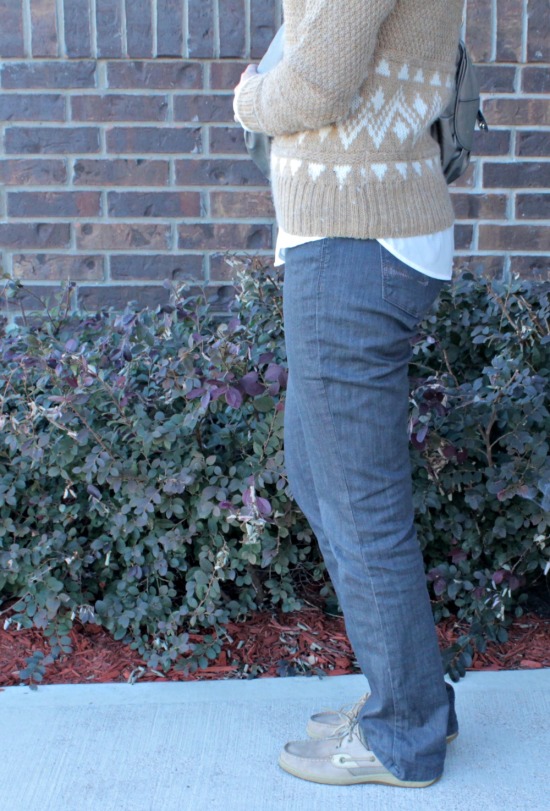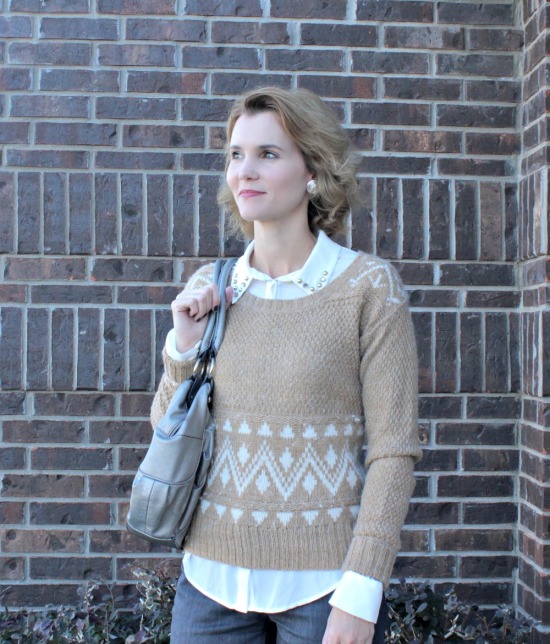 So there's a simple outfit idea for you that works for everyday, whether you're running errands with the kids, need something for casual Fridays at the office or headed to the movies with that special someone. Head on over to your closet, find a sweater and a long sleeve collared shirt and start experimenting with some new outfit ideas. Let me know how it turns out!
*I received samples from Lee Jeans to facilitate this post.