The 2014 Super Bowl is coming up on February 2nd and I am very, very excited about it this year. I won't say which team I'm rooting for in hopes of steering clear of backlash (Broncos), but I'll give you a hint. I used to live in Littleton, CO which is right outside of Denver. We loved it there, but decided to make a move to Austin, TX to be near my family. Anyway, like I said I'm not going to tell you who I'm cheering for (You got this Broncos!!), but may the best team win.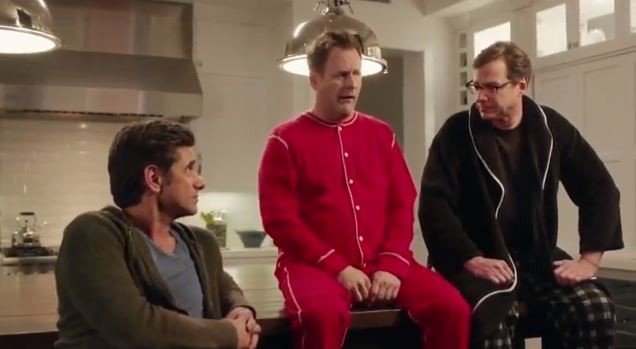 This year YouTube has been airing teasers for the 2014 Super Bowl TV ads in a pregame gallery, getting us all ready for a great game…with great commercials. So far my favorite one is the Dannon Oikos "Full House Crew" one. Why? Because I watched the show as a kid and now my kids watch the show…all.the.time.
Want to see it? Here you go and you're welcome.
Great right? I can't wait to see it in its entirety!
Are you tuning in to the Super Bowl? If you are and you need some snacks to go with that…I mean who doesn't. Here are 25 Super Bowl Snack Recipes (Savory Edition) from my other blog Parties365. Yummy!