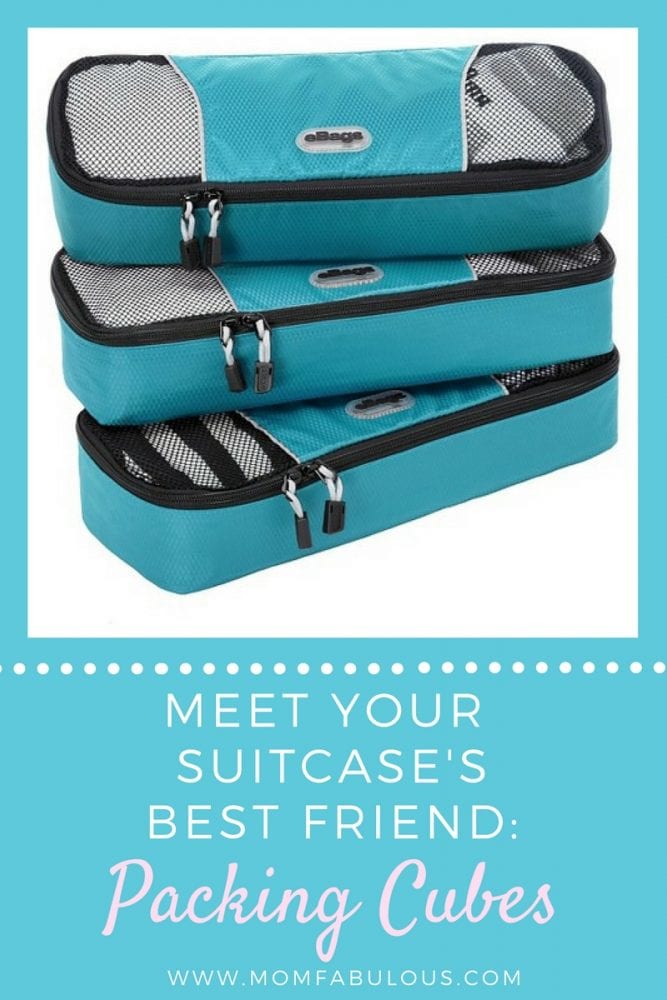 I'll never forget the day my husband said, "Hey babe, let's travel with only a carry-on sized backpack." As you can probably imagine, I laughed out loud in his face and made a sarcastic reply.
But this wasn't simply a bag for a week long vacation. It was for a year long adventure.
At this point, my husband and I had already begun the transition to our online jobs so we could travel the world. Our plan was to explore Europe for at least 1 year, and our flights were already booked for 6 months out. It was time to start figuring out what on earth we'd bring with us as we journeyed around the globe. (As someone who unashamedly has a large wardrobe, this was a daunting challenge.)
Thank goodness for Pinterest – I did plenty of research on what to pack. And it turned out that my husband wasn't as crazy as I thought. We could travel in only a carry-on sized backpack because other crazies had done the same thing on their adventures!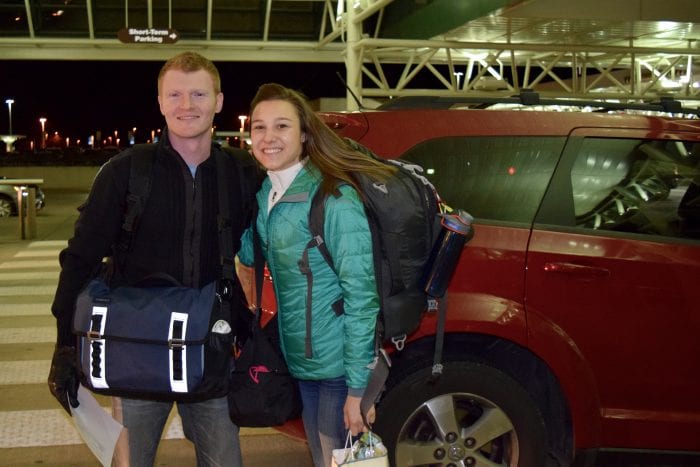 We bought our bags (I chose this Osprey and my husband picked a Tortuga). Now we were committed!
I began to experiment with these generic packing lists. Except I couldn't fit even half of those items into my bag. Insert major disappoint here.
Until I met my suitcase's best friend: packing cubes.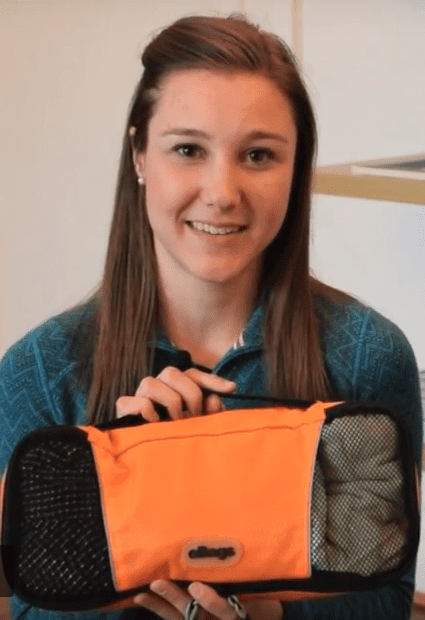 These geometric shapes with zippers don't seem like anything special. But they are like a Mary Poppins bag with never-ending space once you start stuffing your clothes in them.
I'm petite, but I can squeeze 12 shirts into one of the ebags slim packing cube that measures 2.8 x 14 x 5 in.
How To Pack A Packing Cube
The technique is simple.
First, roll all of your clothes.

Then close the zipper on one side and partially up the next side (making an L shape).

Next, place one item into the bag and stuff down into the zippered end. Repeat until full. Except it's not full yet!

Pull the zipper up to where only one side remains unzipped.

Hold the bag with one hand (hold the nylon part,

not

the mesh side). Use your other hand to firmly press all of the bundled clothes further into the packing cube.

Fill the remaining space with additional items.

Be amazed at how many items you fit into one small cube!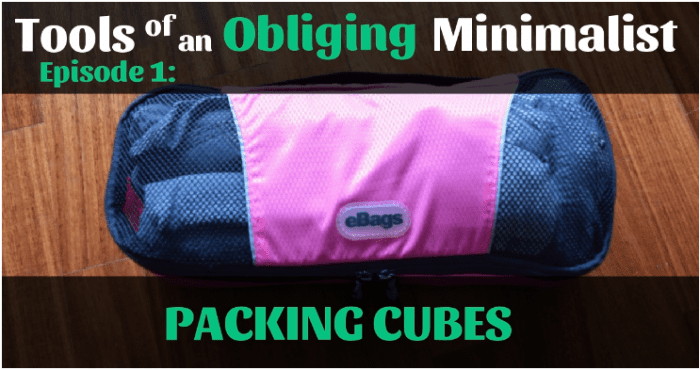 Want to see the magic for yourself? I filmed a youtube video to tell you all about it!
My top 3 tips for using packing cubes
After many encounters with these amazing bundles of joy, here are my 3 most helpful tips for using packing cubes:
Rolling is always better

. I find that rolling clothes is always more efficient than folding them. Plus they fit into the packing cube better when they are rolled. The only exception is bulky sweaters or coats; these I put in a

Space Saver Compression Bag

(a glorified ziplock with a one-way valve to release all of the air).

Once you think it's full, you can still squeeze in one more item

. I can't tell you how many times I've packed my bag and had an extra item or two that still need to find a home. I unzip part of a packing cube, push the items down a bit farther, and then squeeze in one more piece. Seriously ladies, I feel like a magician!

Find the ideal configuration

. I bought slim packing cubes because they were the perfect width to fit 3 across my backpack, with room for a pair of shoes and my toiletries along the side. But perhaps your bag is a bit wider? Or you need to bring along more dress clothes? Ebags, among other companies, produce packing cubes in various sizes and shapes. Don't feel boxed in – search until you find the right cubes for your needs! I recommend

eBags

,

Eagle Creek

and

Tortuga

.
I'm not Mary Poppins with an endless carpetbag. I'm also not a magician playing tricks on your eyes. Packing cubes are the real deal! And once you use them, there is no going back to an unorganized, oversized suitcase!
Want more inspiring tips on travel? These articles may be helpful and inspiring: