*I received samples to facilitate this post.
Have you heard of or tried Lee Jeans' Easy Fit Collection? It's been a long time since I've tried on a pair of Lee Jeans and I have to say…I love them and they have become my go-to pair of black jeans.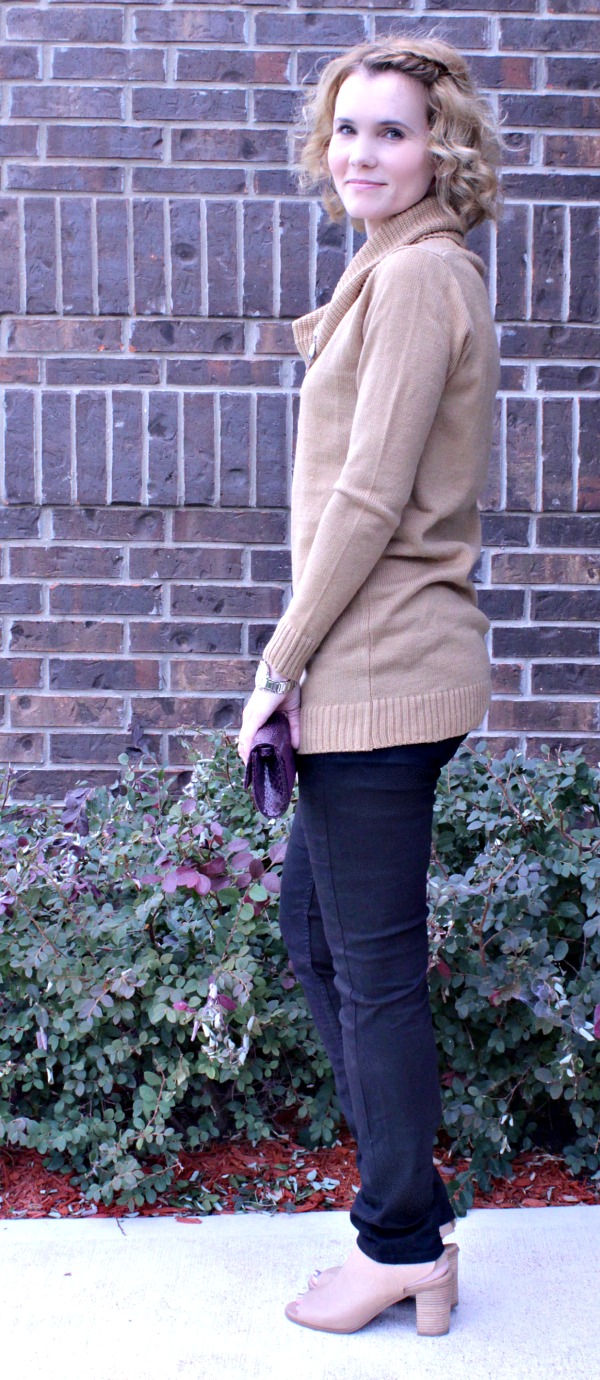 The Easy Fit collection from Lee is for the woman who is on the go and leads an active lifestyle. If you wear jeans a lot like I do, you know the difference between spending all day in jeans that feel stiff and a pair that stretch with you. I've worn jeans before that I couldn't wait to take off because they were the most uncomfortable article of clothing ever.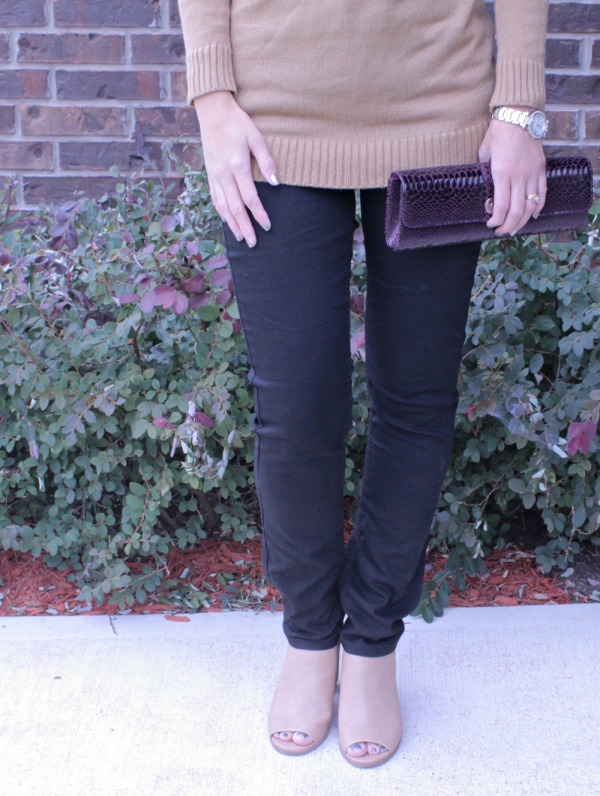 The fabric of these jeans stretches up to 65%, so they feel more comparable to yoga pants than jeans, but you get the structure and look of denim. Not only that, but they look fabulous! I am wearing the Easy Fit Frenchie Skinny jean and they just make me feel good; like these jeans were made just for me and my body type. Between the stretchy waist band and the fact that I'm not having to pull them up in the back over and over again, I'm hooked on Lee. I despise that waistband gap I get with so many pairs of jeans. I have curves people and I need my jeans to understand that!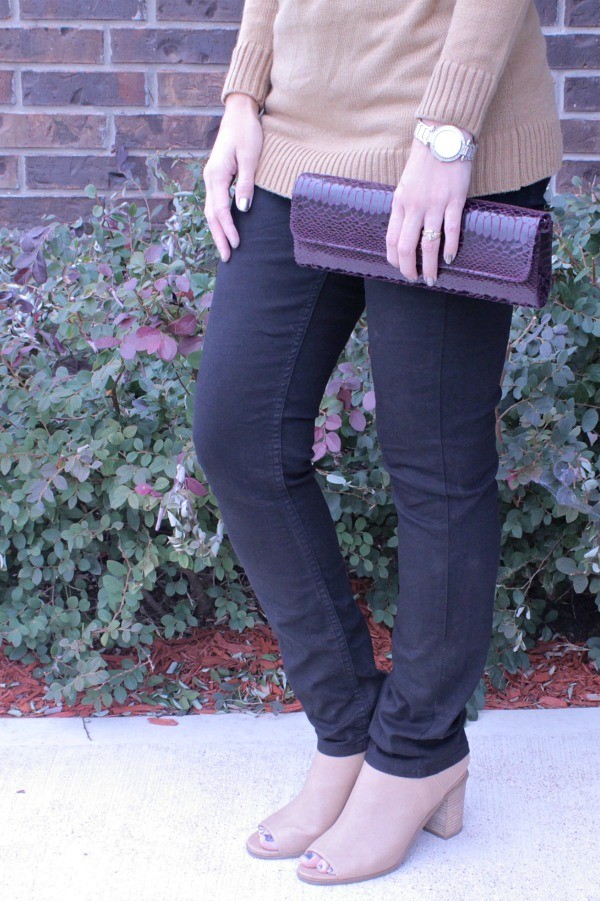 I've already washed these a couple of times and the black color has stayed true to the day they arrived at my doorstep. (I never dry any of my jeans. I once had a jeans guru tell me that was a big no-no.)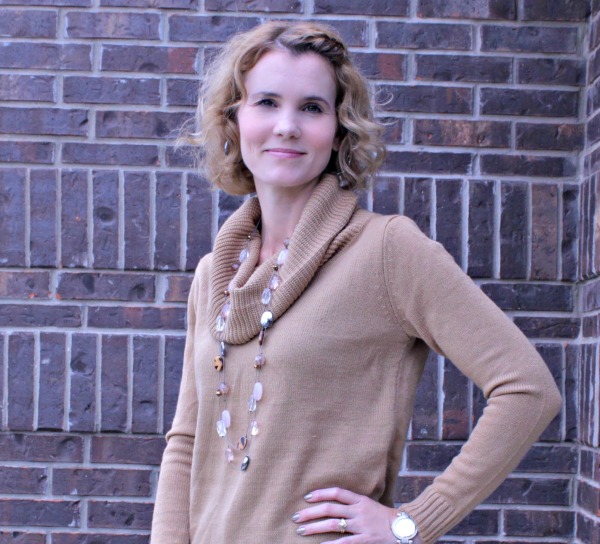 I'm wearing a Forever 21 sweater, Easy Fit Jeans from Lee, peep toe booties from Target and jewelry I've had in my closet forever. This outfit is perfect for everyday wear, whether I'm headed to a meeting, a casual event or even a date night at the movies.
Lee also has another new collection called Curvy Fit. This collection is mid-rise in the front and higher in the back so you won't get that unwanted gap around the waist. They are soft, smooth and hug your curves in all the right places.
Lee seems to understand a real woman's body and that makes this fashion lover one happy gal.
Have you tried Lee's Easy Fit or Curvy Fit collections? Do yourself a favor and go try on a pair. Trust me.