Hi everyone! It's a busy week around our house with a school camp starting for my daughter, getting ready for my middle son's 15th Birthday and finishing up all of those last minute back to school loose ends. Before we get going on our busy week, I wanted to share this fun outfit with you.
Have you ever worn stripes on stripes?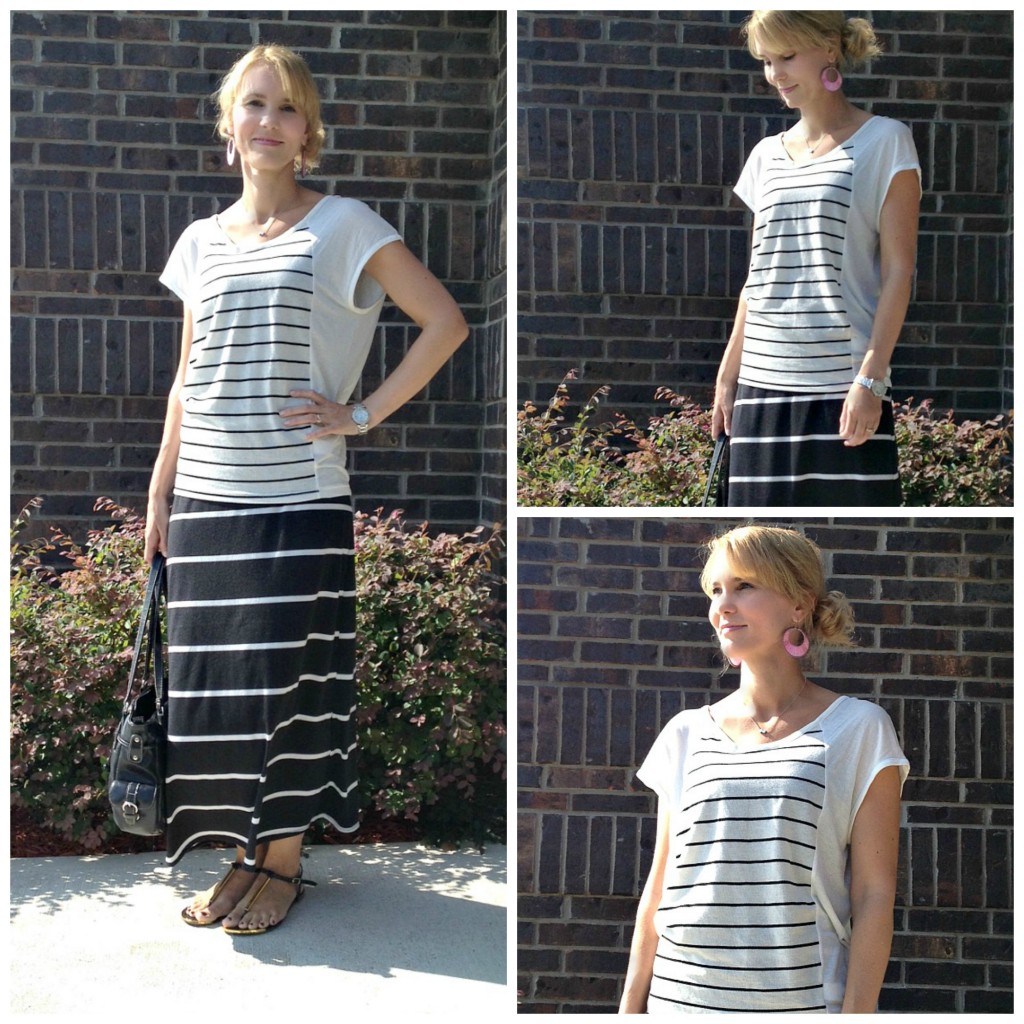 I took advantage of White Plum's amazing 70% off sale and purchased some tops for myself and leggings for my 16 year old daughter. When you can get really cute shirts for around $5 – $7 and leggings for $3, it's just something not to be passed up. Am I right?
I love to play around with patterns and colors, mixing things up a bit and experimenting. I can sometimes get stuck in a rut and wear the same things together over and over. When I first put this shirt on I was about to pull on a pair of skinny jeans with it. And then my striped maxi skirt jumped out at me! I tend to wear more dresses and skirts in the summer anyway, so this was perfect.
I could literally wear just about any color of earrings with this outfit and it would work. I went for my big pink ones, which don't seem to get worn a lot.
What I wore:
Parisian Striped Blouse from White Plum
Striped Maxi Skirt from Wet Seal
Earrings from a little boutique in the mall
Sandals from Target
Would you like more outfit ideas from some stylish moms? Visit verybusymamablog.com for some Real Mom Style. From a handmade cape and neon jeans, to a cargo vest and shirt dress – there are so many great ideas to inspire you. Have fun!