*This post is sponsored by alli®. All thoughts and opinions are my own.
Every evening around 7: 30 pm or so, I get a craving for something else to eat and my stomach starts to growl. My dinner has settled and I'm usually curled up on the couch watching TV with my husband, or scrolling through social media on my phone. Some nights I've ignored my stomach and have gone to bed with that lingering empty feeling, only to toss and turn all night. Or, I haven't eaten anything because I don't feel like spending a long time in the kitchen, or I can't find something that tastes good and makes me happy.
Until now that is. Let me introduce you to a dessert that has three elements to satisfy that evening sweet tooth. It's chocolatey, it's fruity, it has a nice crunch and probably the best thing about it – it's super easy! I'm talking about Strawberry Chocolate Crunch.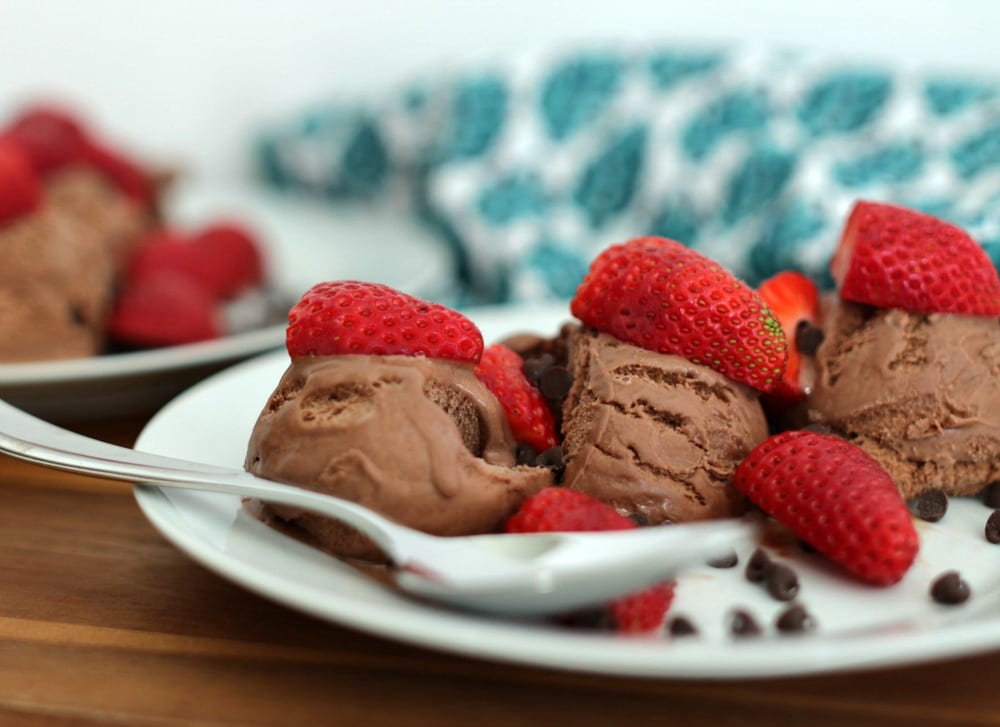 You just can't beat the combination of chocolate and fruit; especially when we're talking about strawberries, my personal favorite fruit. The sweetness of the strawberries, the smoothness of the chocolate sorbet and the crunch from the mini chocolate chips all work so well together. Plus, you whip this up in about five minutes flat.
Step one: Slice ½ cup strawberries in half.
In my home, fruit always has a better chance of getting eaten if it's washed and ready to go. Prepare a container of strawberries that are washed and sliced, making it even easier to make this dessert or for you to grab and go.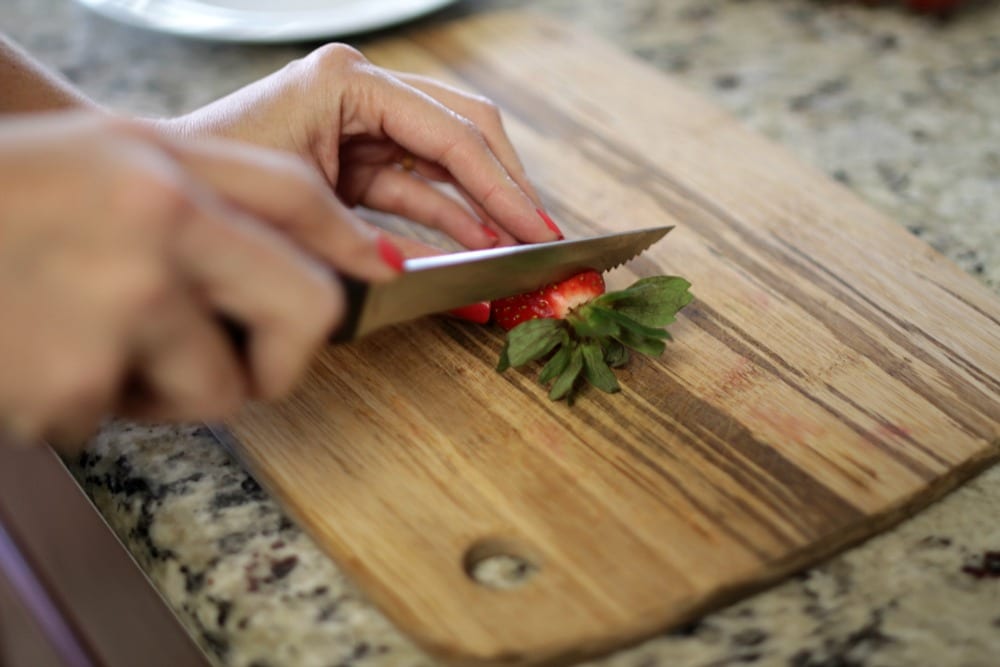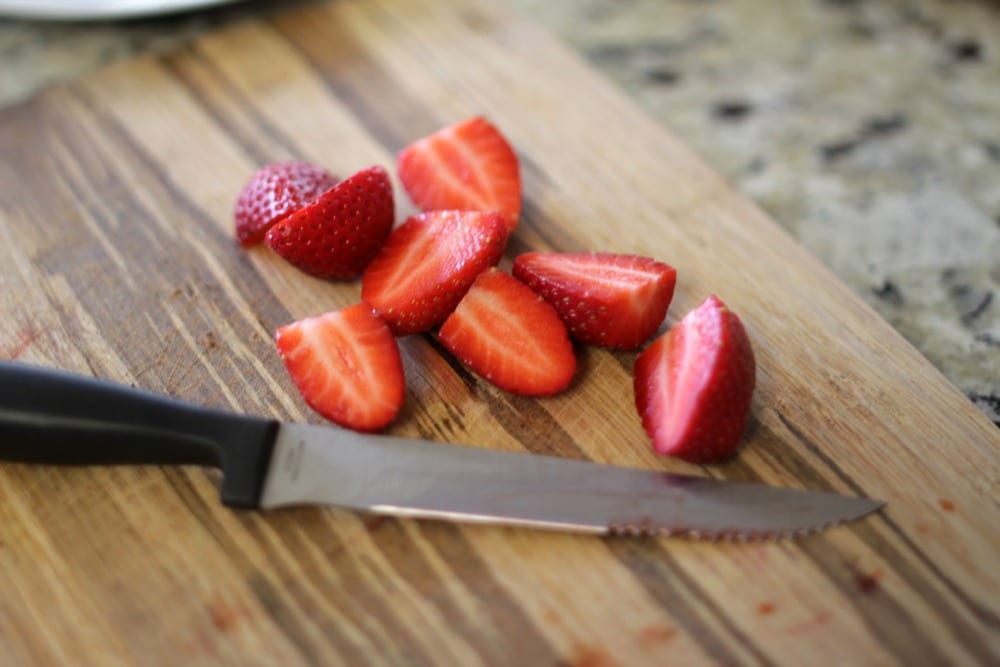 Step two: Lightly shave about ¼ cup sorbet onto a plate (if the plate is chilled, even better!) and spread out over the plate, instead of piling into one scoop.
This actually looks like more sorbet than it really is, because each shaving is hollow inside. It's a nice little trick for my eyes and stomach, right?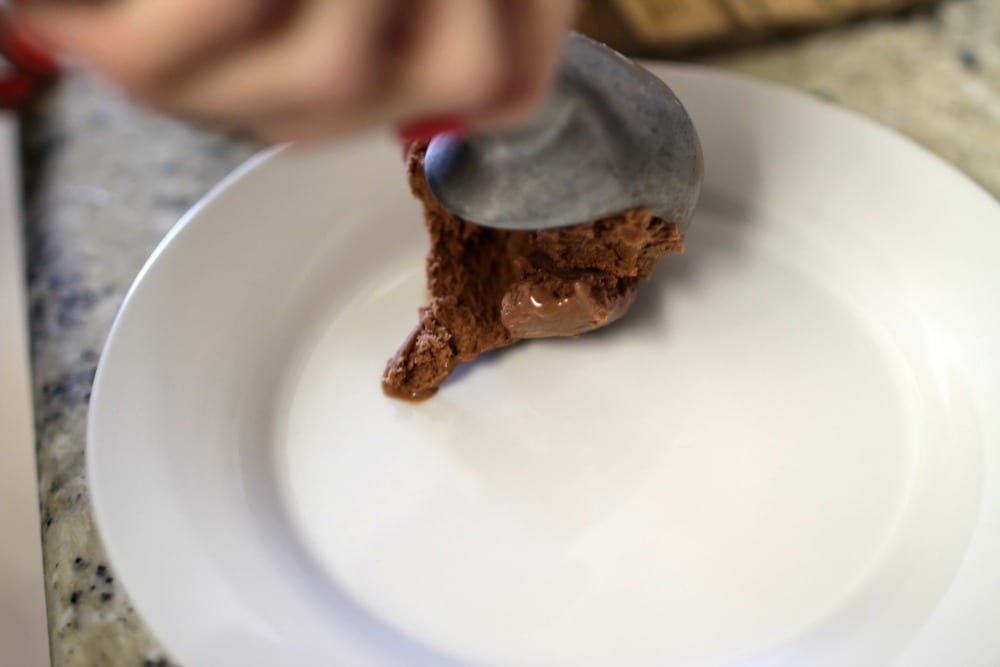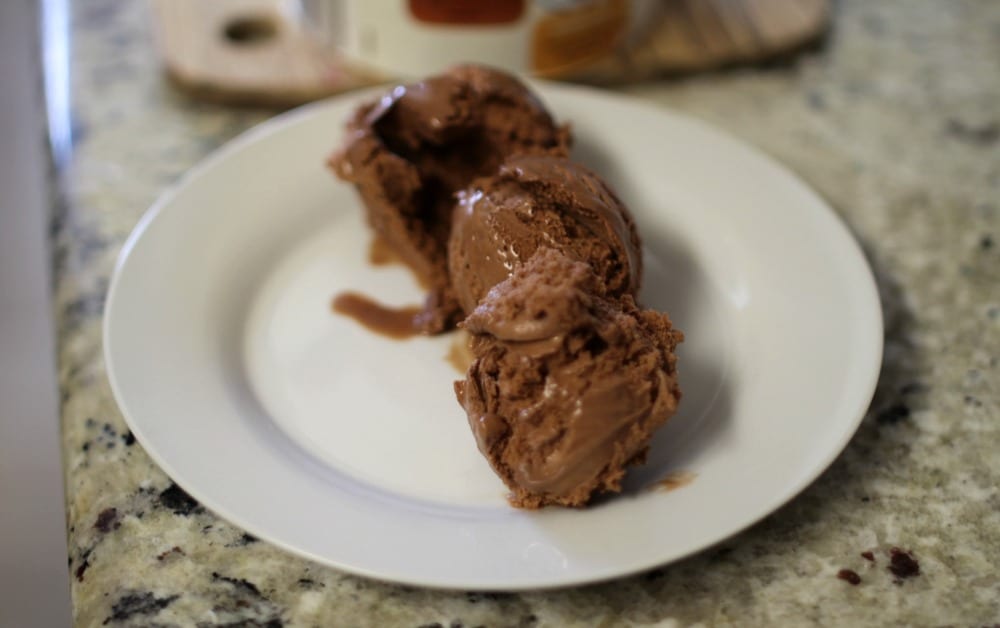 Step three: Arrange the sliced strawberries over the top of each shaving of sorbet.
This is starting to look amazing already!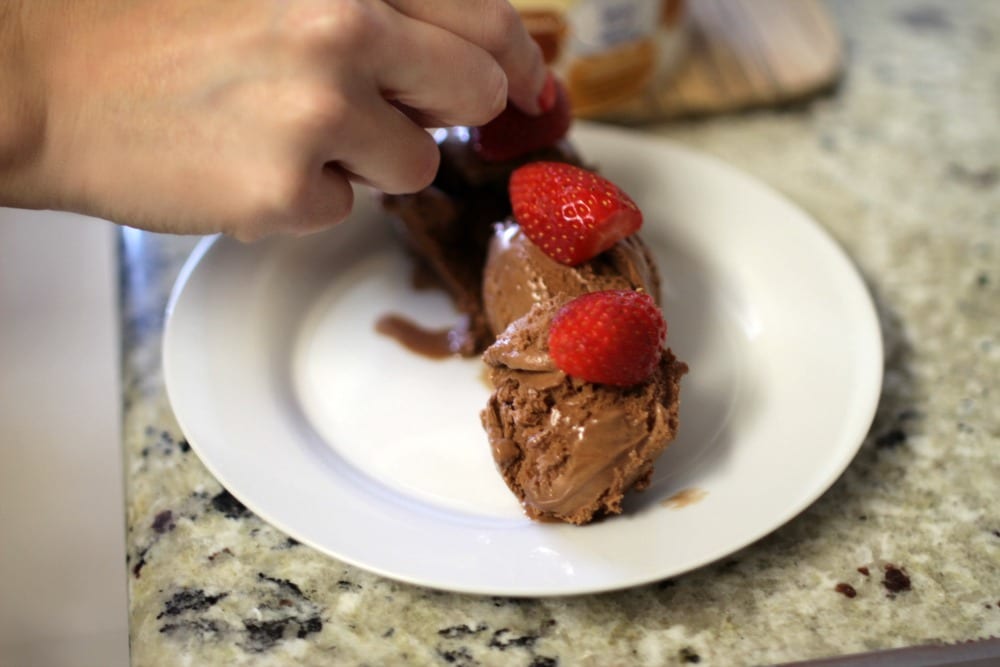 Step four: Sprinkle with ½ Tablespoon reduced fat mini chocolate chips.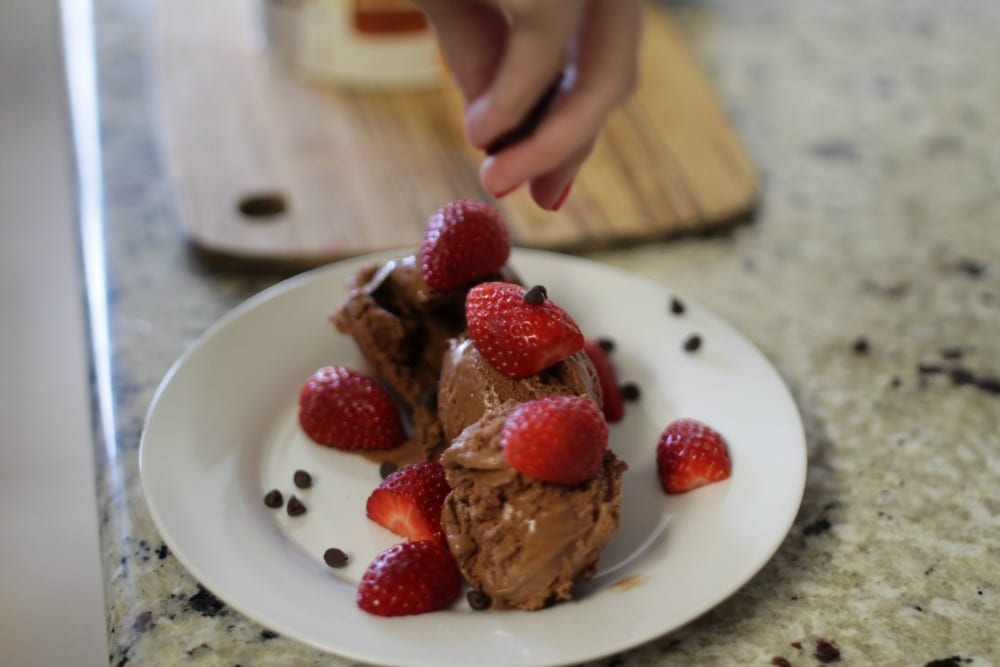 Settle in, eat and enjoy!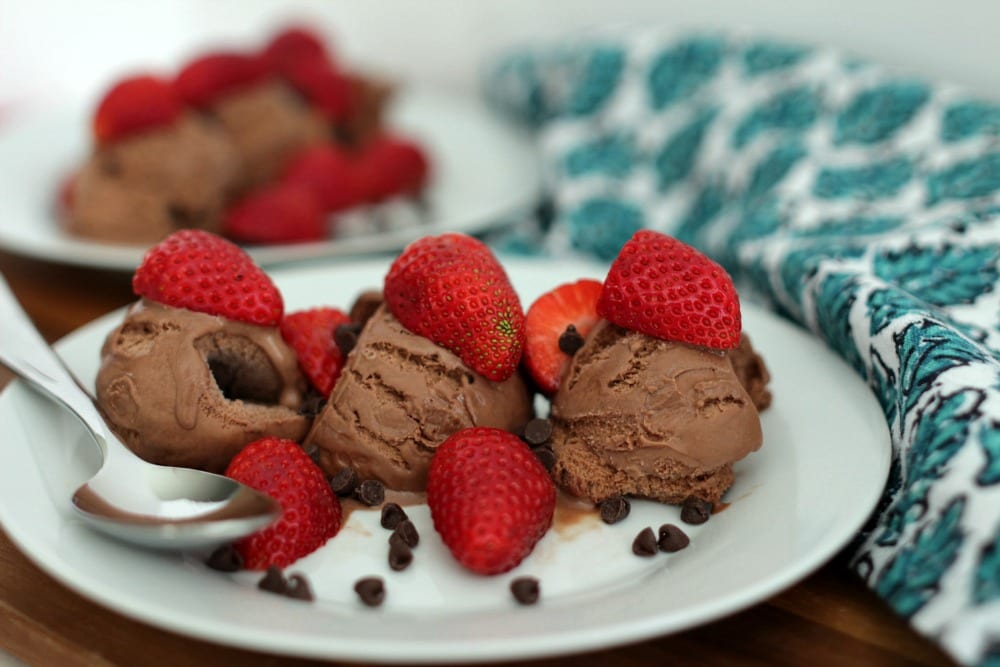 Sweet tooth satisfied. Growling stomach quieted down!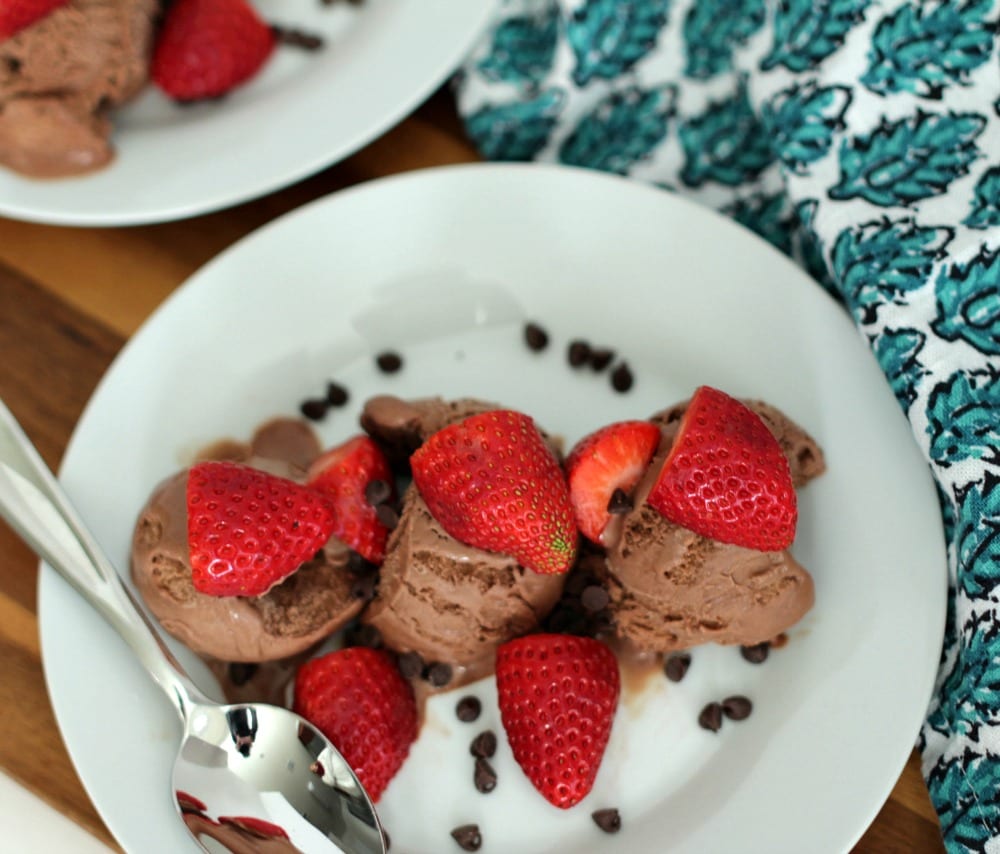 Do you have a favorite go-to dessert or snack for after dinner? If so, I want to hear about it!
Do you want more great recipes like this one? Find more alli® weight loss recipes at https://www.myalli.com/recipes­for­you
Nutrition facts:
kCal: 102
Protein: 1.5
Carbohydrates: 20.3
OfWhich Sugars: 14.7
Fat Per Serving: 1.9
OfWhich Saturates: 0.9
Fibre: 2.1
Sodium: 35.9
Nutrition facts are estimates only