I'm back, sharing another big spring shoe trend with you! So many of you loved these fringe sandals from Rack Room Shoes I featured, which highlighted the boho trend that's so big right now. Boho is one of my favorite styles and you'll often find me wearing touches of it.
Today it's about patent everything! From wedges and sandals to mid-heel shoes and pumps, patent is huge right now.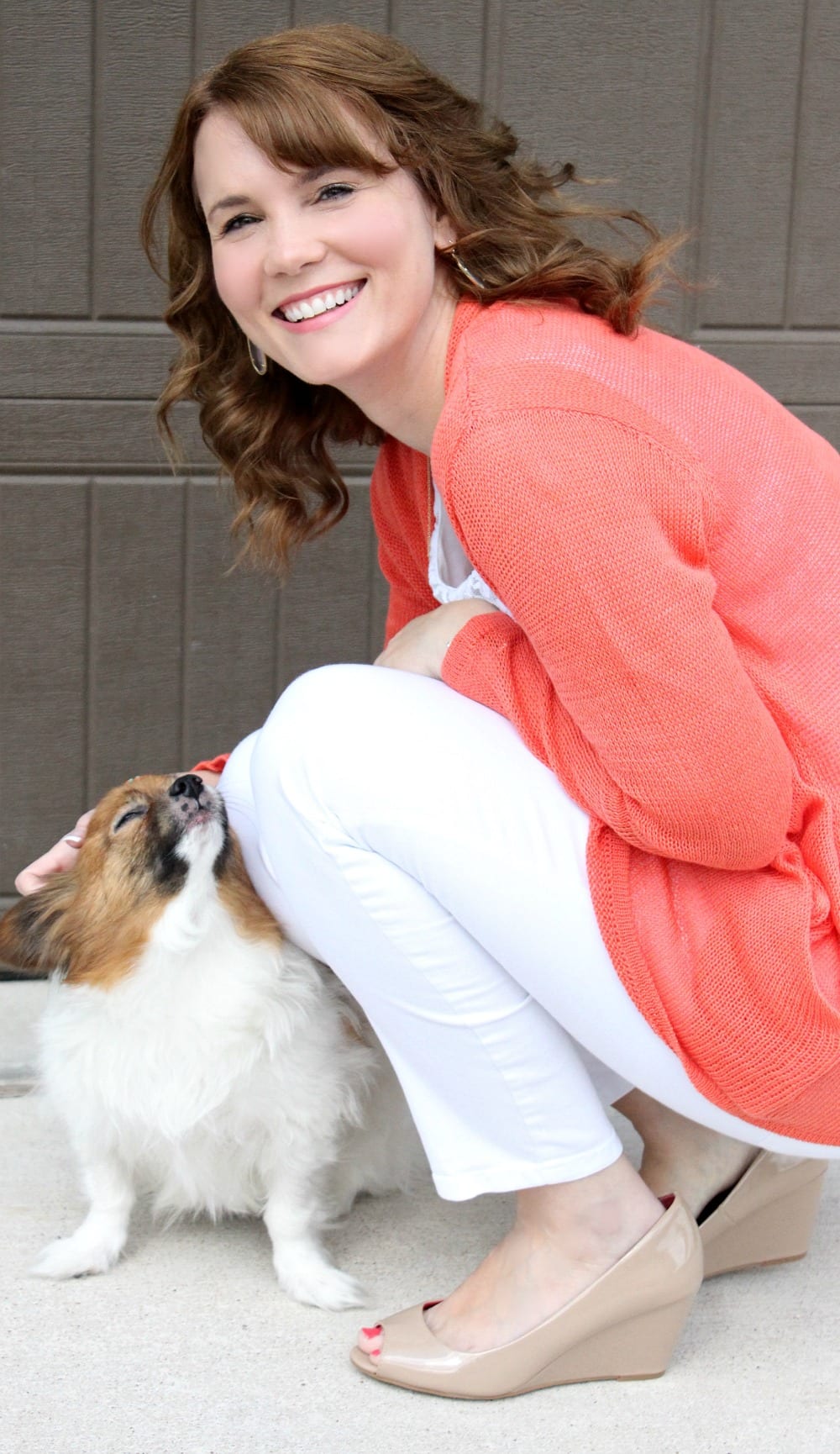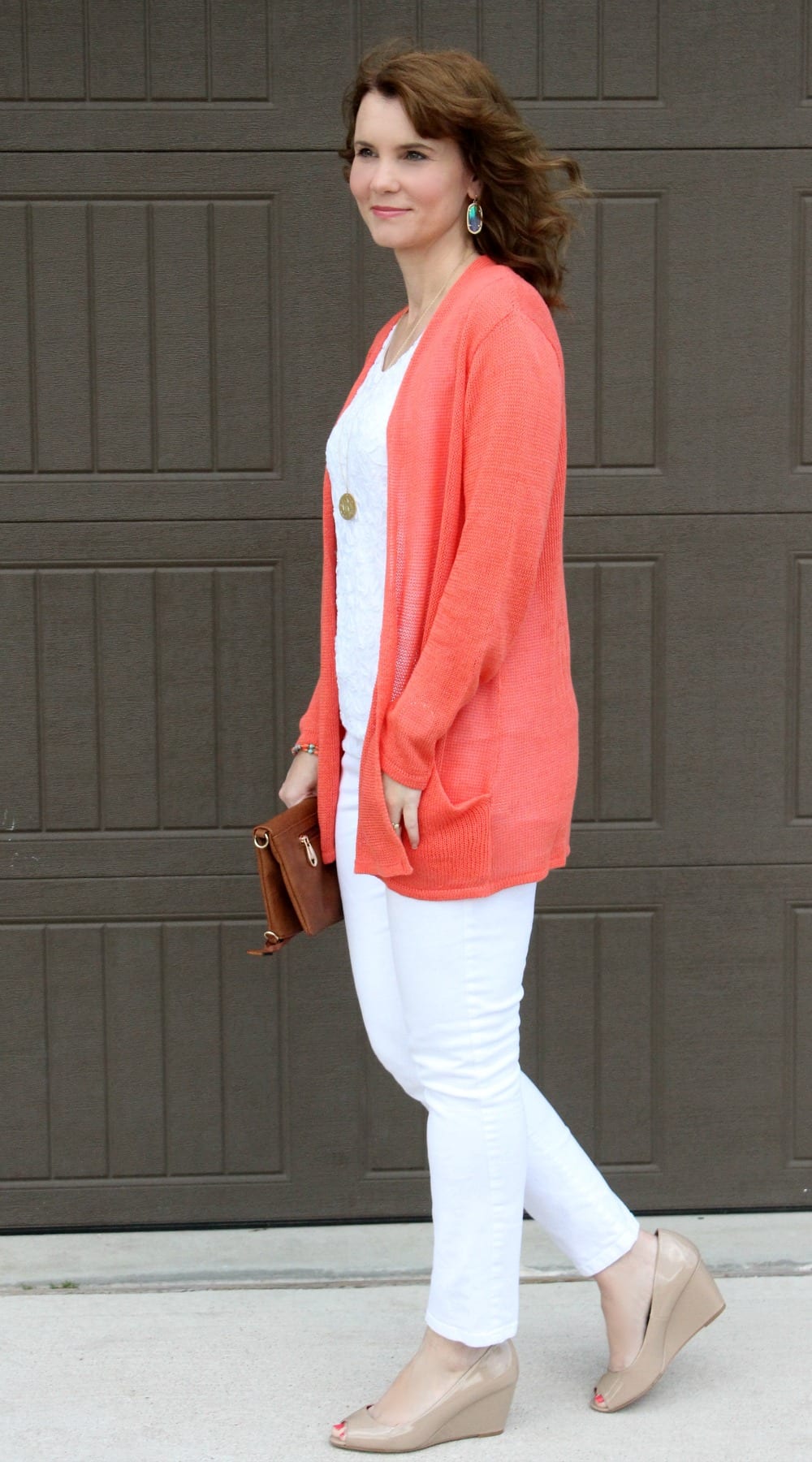 (As you can see, I had a little helper with me for a few of these photos. He loves being featured on here. 😉 )
I remember when black patent leather shoes were the must-have item as a little girl. I had several pairs and wore them until there were holes in the toes. They were a prized possession! To see this trend come back and the big selection Rack Room Shoes offers, makes me very happy. It's been so long since I owned a pair of patent shoes; I forgot how much I love them!
I'm wearing the CL By Laundry® Nolita Women's nude wedge. This shoe is very comfortable and the wedge gives me a little height, while not having to deal with the discomfort of heels. I normally wear a size 8 1/2, but I could have gone down a half size in these shoes. Just remember that if you plan on >ordering a pair online.
Long gone are the days when patent shoes were just for dresses. They are a very versatile material, which can easily be worn with slacks or jeans for day and a dress for night. I paired mine with white denim, a white lace shirt and coral cardigan. I'm not a real big fan of white shoes (not sure why exactly) so I go for nude, browns and blush as a good neutral option quite a bit.
I've been playing around with white on white outfits, plus a burst of color lately. Some of my favorite outfit creations so far have been the one pictured here and another one with a colorful pair of shoes. This cardigan is the perfect weight for spring and you can't beat the color! Like I've said before, coral goes with every skin tone.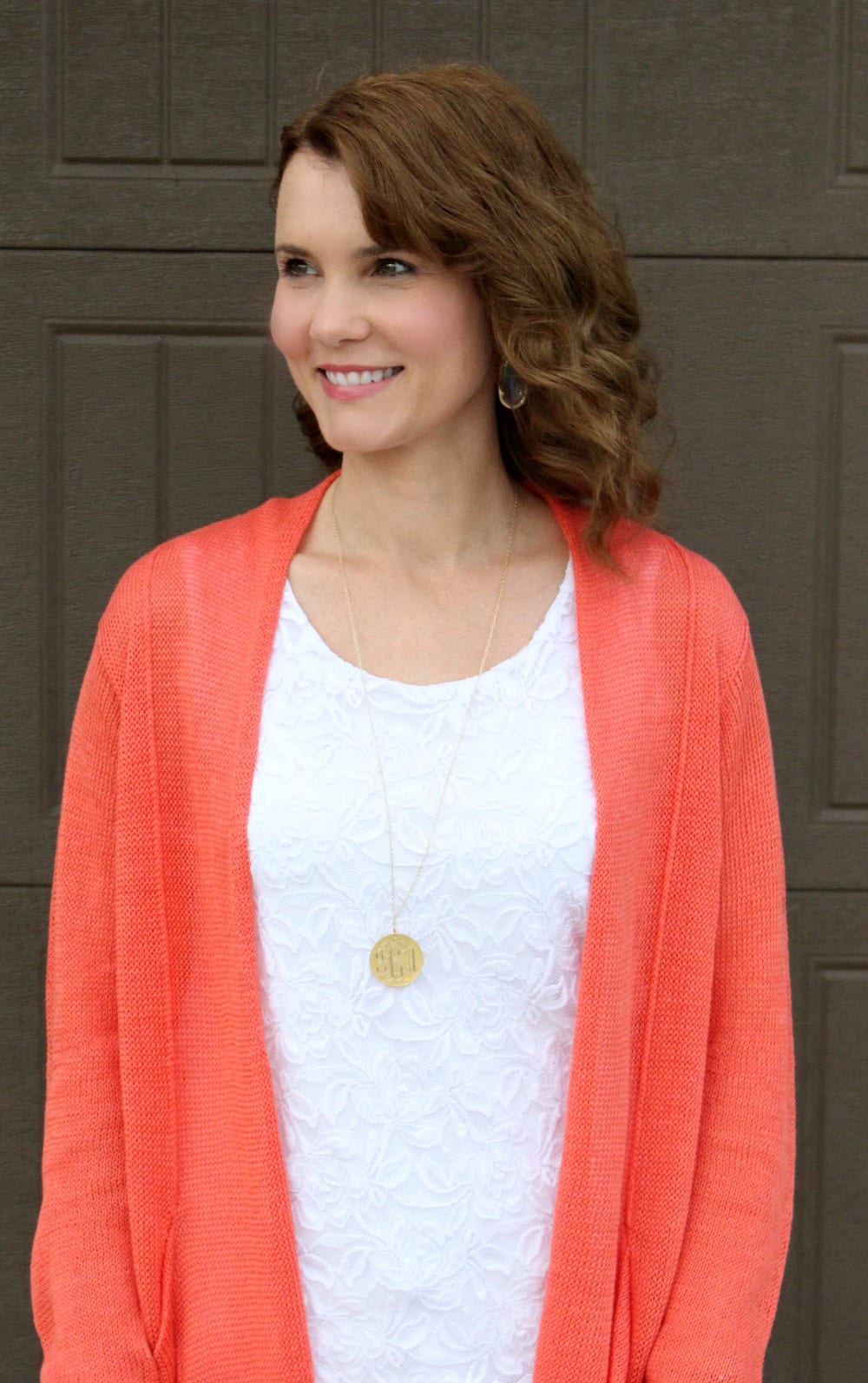 I've been a fan of Rack Room Shoes for quite some time, for a number of reasons. They're always so helpful when I walk in and I love it. We've just about become best buddies. 😉 I'm always pleased with their selection of the season's trends and to top it off, theireveryday "Buy One Get One 50% Off" promotion is perfect when you have multiple pairs of shoes to get. And with three growing kids, we always have multiple pairs of shoes to purchase!
I've also taken advantage of theirRack Room Rewards® program, which gives you $15 in rewards for every $200 you spend, plus other perks such as exclusive discounts and coupons.
Which pair of shoes is your favorite so far: the fringe sandals of nude patent wedges? Stay tuned for one more pair coming next week!
Disclosure: Mom Fabulous received samples to facilitate this post. All opinions are my own.