Whoever decided that salt + caramel were made for each other deserves a big, giant hug don't you think? The first time I tried the salted caramel flavor combo was on a cupcake. After inhaling that cupcake, I was officially hooked and wanted to get my hands on ALL the salted caramel things.
*This post is sponsored by Dunkin' Donuts. All opinions are my own.
But without a doubt, my favorite way to enjoy this flavoring combination is in my coffee. So when Dunkin' Donuts reached out and asked if I'd like to try their new Salted Caramel coffee and tell all of you about it, as you can see…I said yes.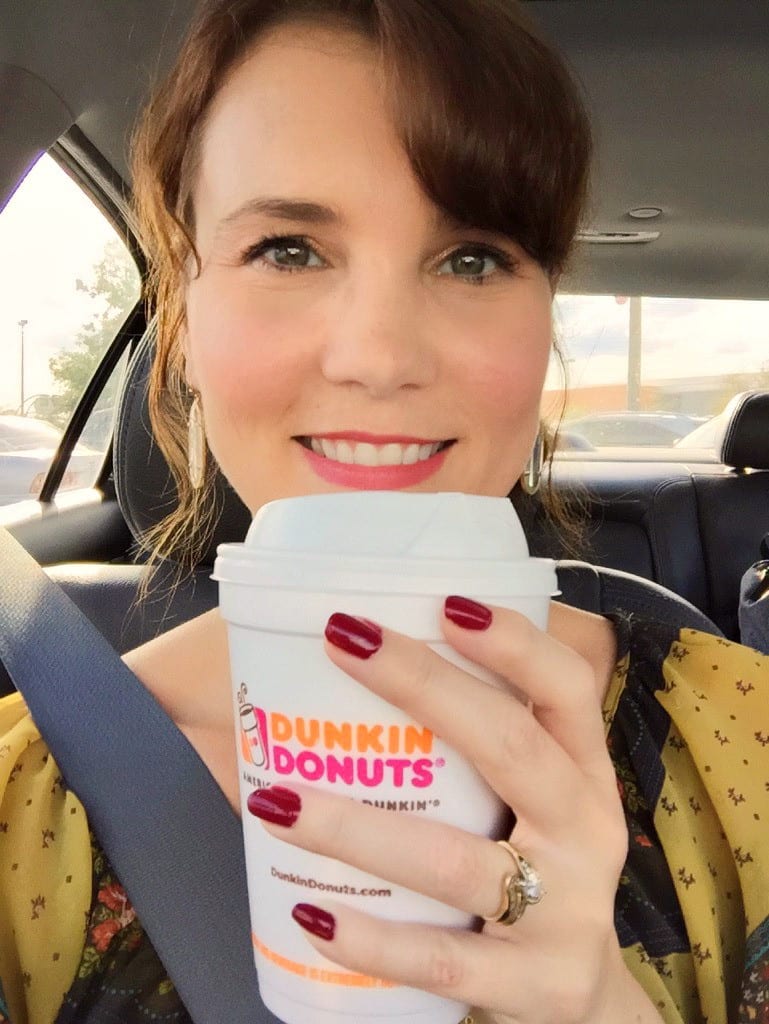 Our small town of Cedar Park, Texas is growing rapidly and we're getting so many exciting restaurants and businesses who are moving in. One of those is a Dunkin' Donuts that opened not that long ago. I was really excited to check out the new location and grab a Salted Caramel Coffee and donut. You can ask for salted caramel in a hot or iced coffee, macchiato or latte. And if you like high-quality coffee like me, you'll be glad to hear their coffee is freshly ground and brewed to order, using 100% Arabica coffee beans.
I ordered mine hot and my husband got his cold. Although it's been in the 80s here, I'm in complete denial and am acting like it feels like fall. (It doesn't.) Our weatherman informed us the other night that we should expect a hotter than usual winter. I changed the channel.
All The Ways to Enjoy Salted Caramel Season
Dunkin' Donuts offers quite a few ways for you to enjoy your coffee and maybe even breakfast, which they just so happen to serve all day long. I'm fairly certain I could eat breakfast all-day long!
Here are all the ways to enjoy your salted caramel coffee:
In-store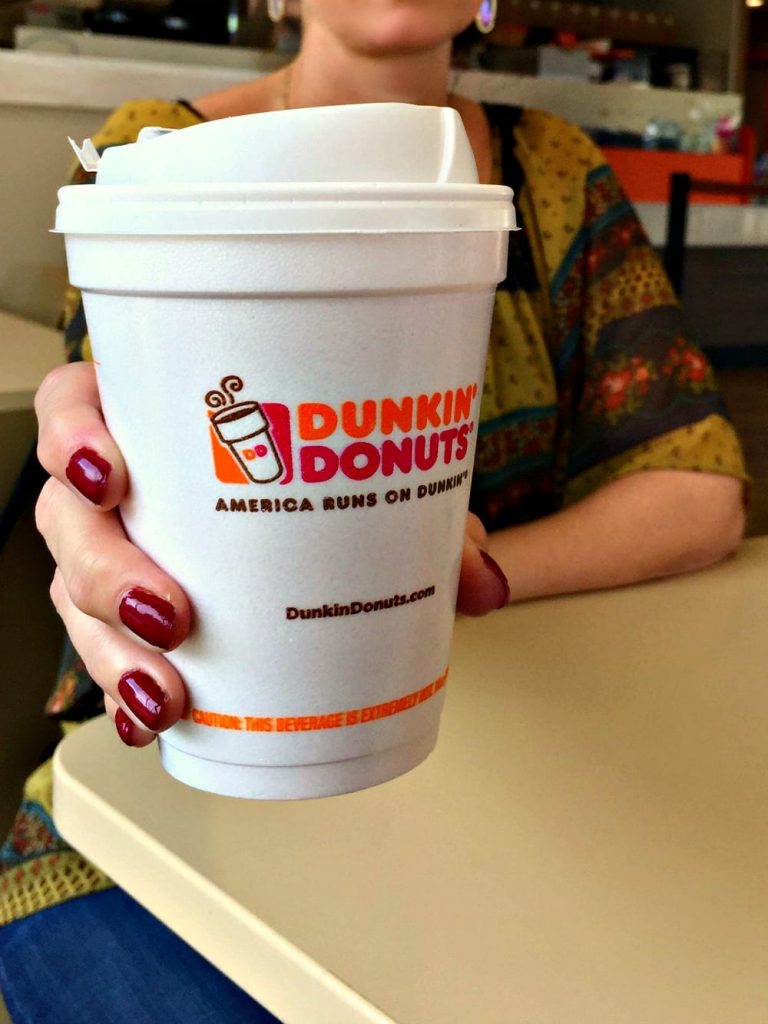 If you have a few minutes to sit or you want to meet a friend for coffee, grab a cup of Dunkin' Donuts coffee and sit for awhile. Chat about the kids, the husbands, the hot weather and the election. Wait, scratch that last one. We were so impressed with how modern and well, just fun, our Dunkin' Donuts looked. There were several people there just sitting and chilling with each other while they enjoyed their drinks and a meal. It's definitely a place I could see myself enjoying some time away from the house.
On the Go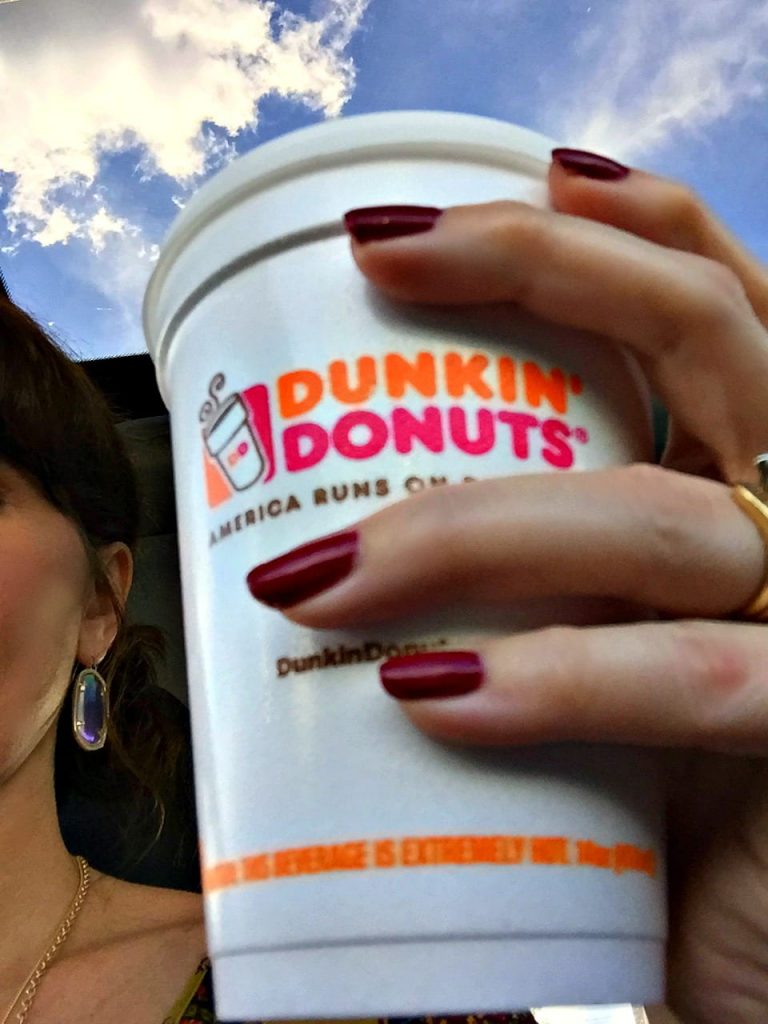 Whether it's before work, on your lunch break or on your way home from work, pop on over to the drive through and enjoy your favorite coffee drink on the go. Coffee makes traffic bearable. I'm sure there's a proven study about that fact out there somewhere.
I snapped the photo above in my husband's car. He has a sunroof and I don't, which a) makes for a fun picture and b) makes me super jealous.
At Home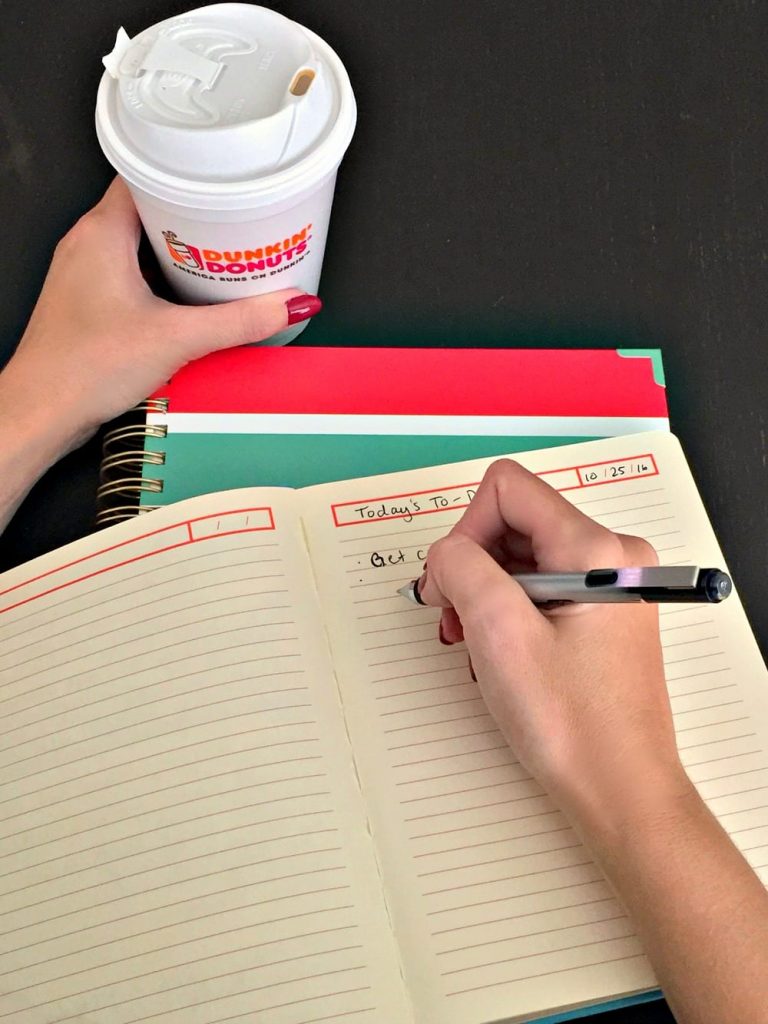 I've been working really hard lately at starting off my mornings well. In order to have a good start to my morning, I have to plan my day the night before. So usually about the time my husband is headed out the door to get our youngest from school, I sit down with my journal, planner and a cup of coffee to look at my week and see what the next day holds for me. Just by adding this one thing to my afternoon routine, my mornings and my day overall have been so much more productive and focused.
So tell me, what's your favorite coffee flavor and where is your favorite place to enjoy it? If you have a Dunkin' Donuts nearby, be sure to try their new Salted Caramel coffee drinks!