When the temperatures soar to the 90s and it's hot as can be outside, instead of reaching for a pair of shorts to wear, I grab a dress. For me, they're more comfortable, keep me cooler and I just like the way they feel. I have quite a few summer dresses in my closet, but none like the Royal Blue Floral Print Corkscrew Dress from Chadwicks.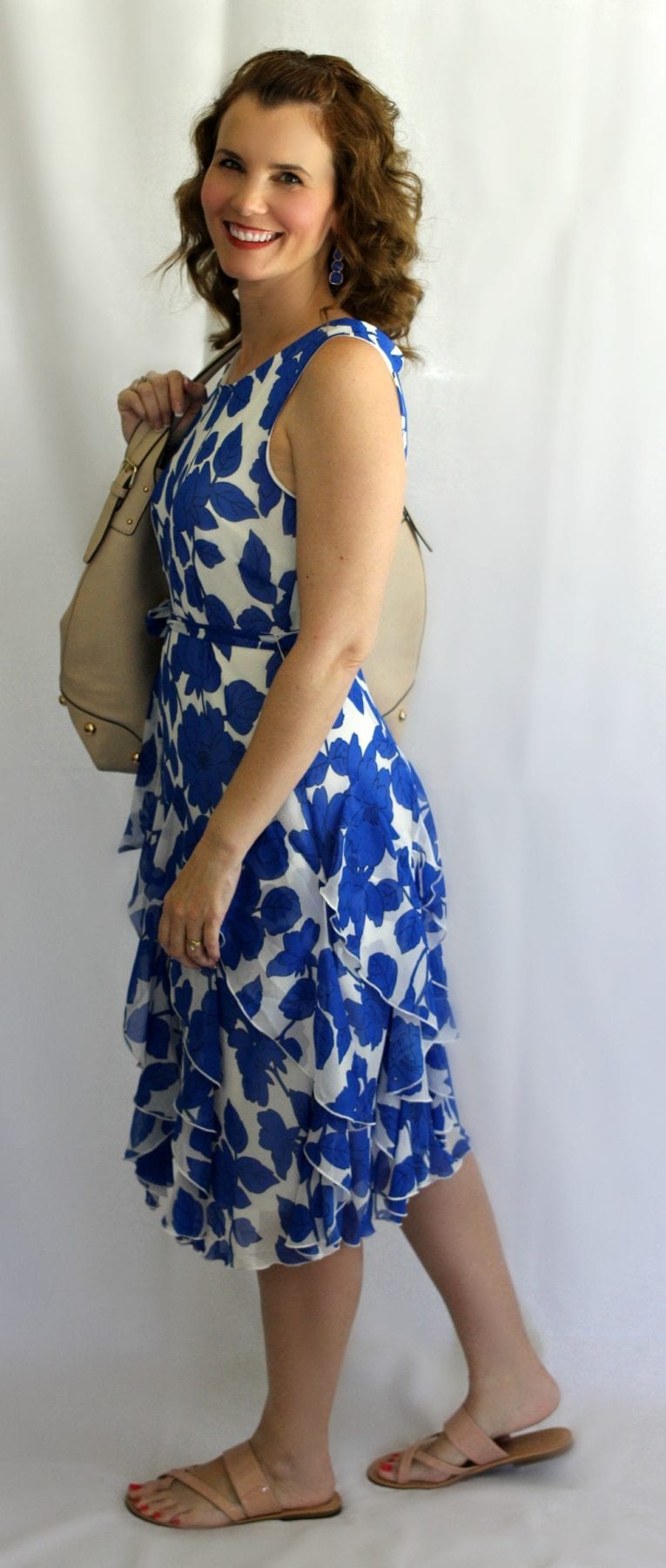 From the scoop neck and the feminine blue floral pattern, this dress immediately caught my eye as I was browsing through their online store. Although the dress name has corkscrew in it, and I knew it had to do with the ruffles, what I didn't know is that the dress did this. (Click the play button!)
I thought the ruffles were attached and was pleasantly surprised when I saw the unique design up close and personal. It made this dress even more beautiful and fun! Just imagine this dress out on the dance floor. 😉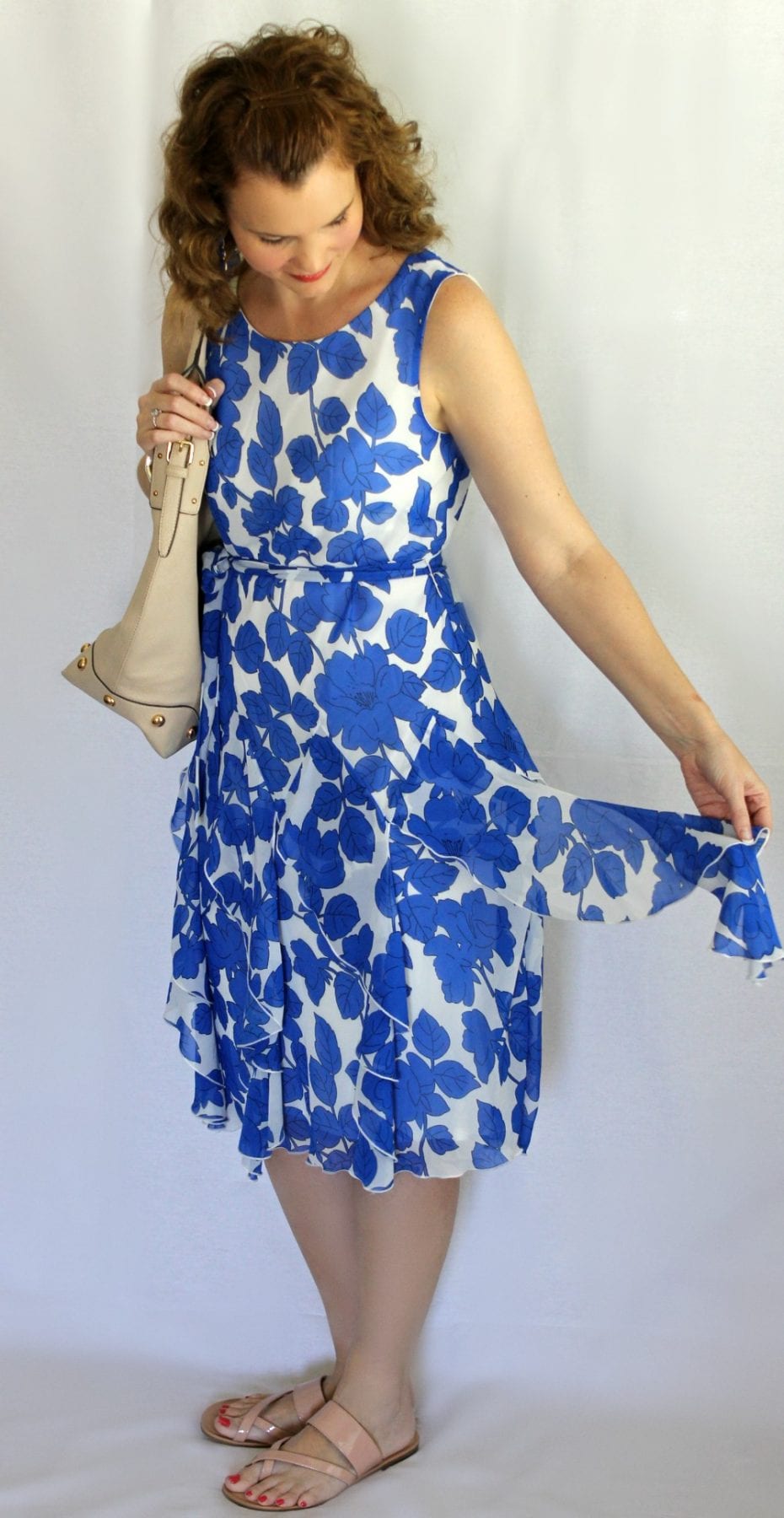 The dress is a pullover style and sits just below the knee. I usually opt for this length and longer when shopping for a dress, because my legs aren't exactly my favorite feature. It's machine washable, which is a plus and has a removable belt.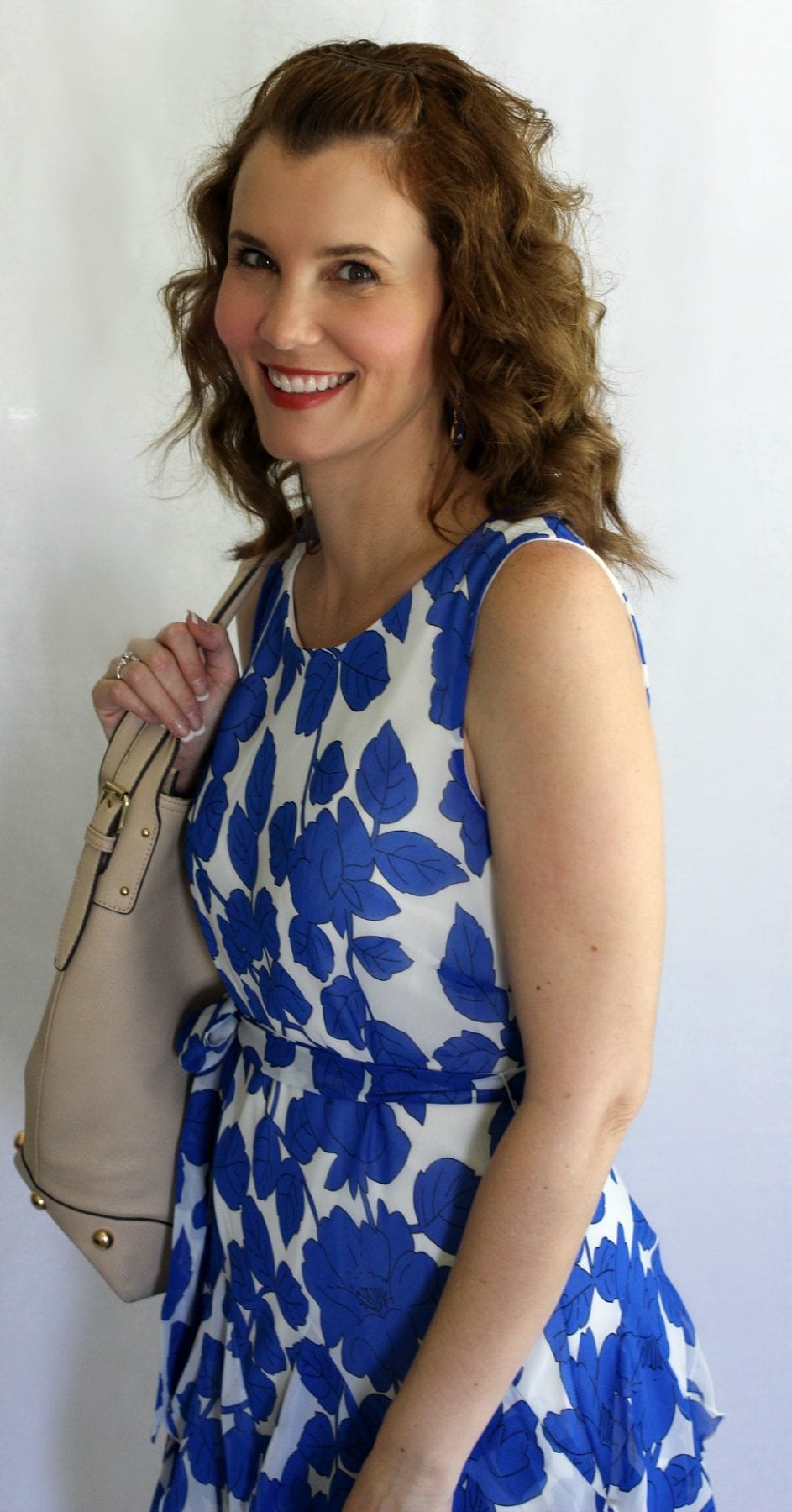 If you prefer to have your arms covered, I also wore this with a white cardigan that sits just at my waist and thought it looked really cute. Since most indoor areas have the air blasting in the summer, I always bring a cardigan with me because I do not like to be cold!
If you're attending a summer wedding, you could wear this with a white pashmina scarf to keep it dressy, but also keep your arms covered. A pair of white heels or sandals, a white clutch and these blue Kendra Scott earrings would complete this outfit perfectly.
You can shop this dress and more summer dresses at Chadwicks.com.