When I think back to my childhood and some of my favorite snacks, I always remember RITZ crackers and peanut butter. It was such a simple and satisfying snack, and one I handed down to my kiddos. There's just something about that buttery cracker and smooth peanut butter that makes it the perfect salty/sweet combo. Is your mouth watering yet? Yeah, mine too.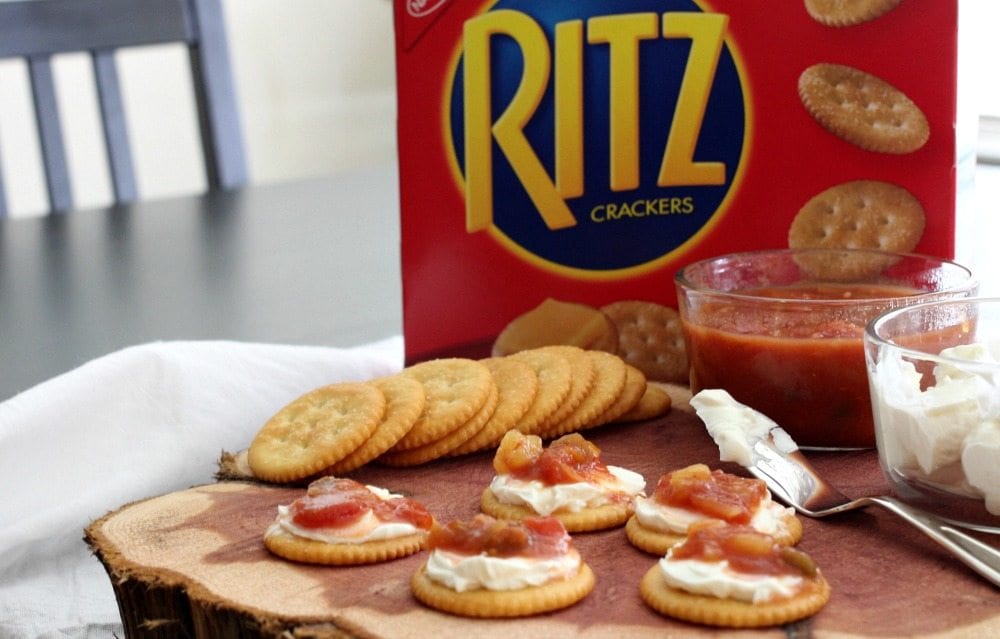 I've been expanding my snacking skills and have some super tasty RITZwich ideas to share with you. (Like the one pictured above!) There are endless possibilities and unique flavor combinations that all start with one thing: a RITZ cracker.
Here are two fun snacking ideas that are super easy to make and full of some fantastic flavors.
RITZwich Combinations
Cream Cheese & Mango Salsa RITZwich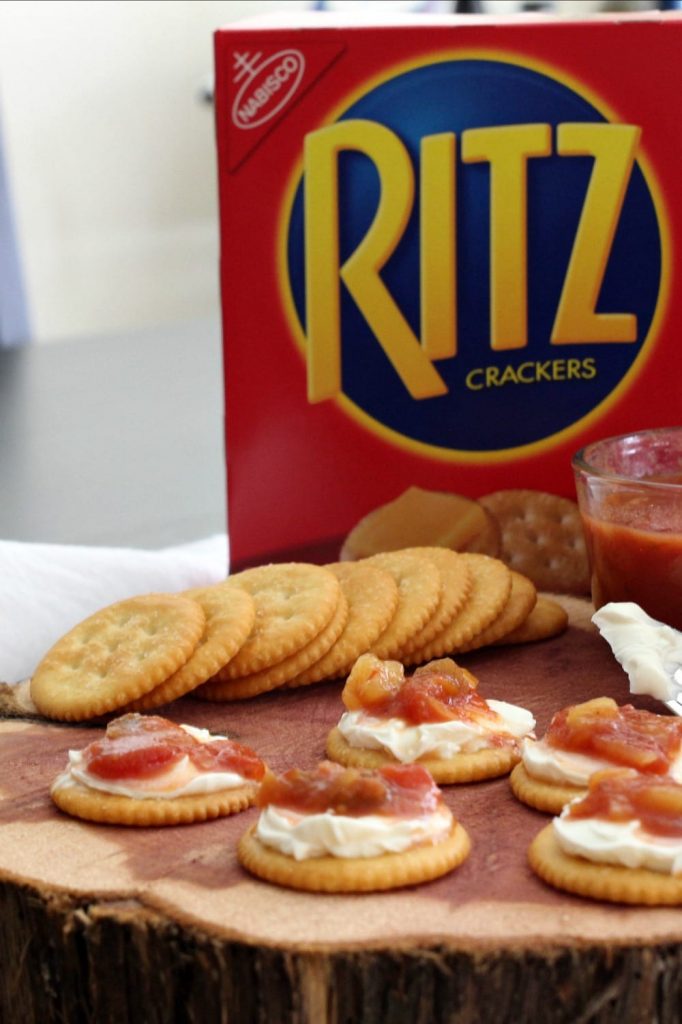 To make these you need Cream Cheese + Mango Salsa + RITZ crackers. Spread a little cream cheese on the cracker (I buy the spreadable variety in the tub), top with Mango salsa and voila, you have a yummy afternoon snack or even something you could serve guests as an appetizer. To make it a true 'sandwich' type snack, top it with another cracker.
All of these ingredients can be picked up at your local Randalls grocery store. Look for the mango salsa in the deli section. You could also use Mango pico de gallo, which is found in the produce section.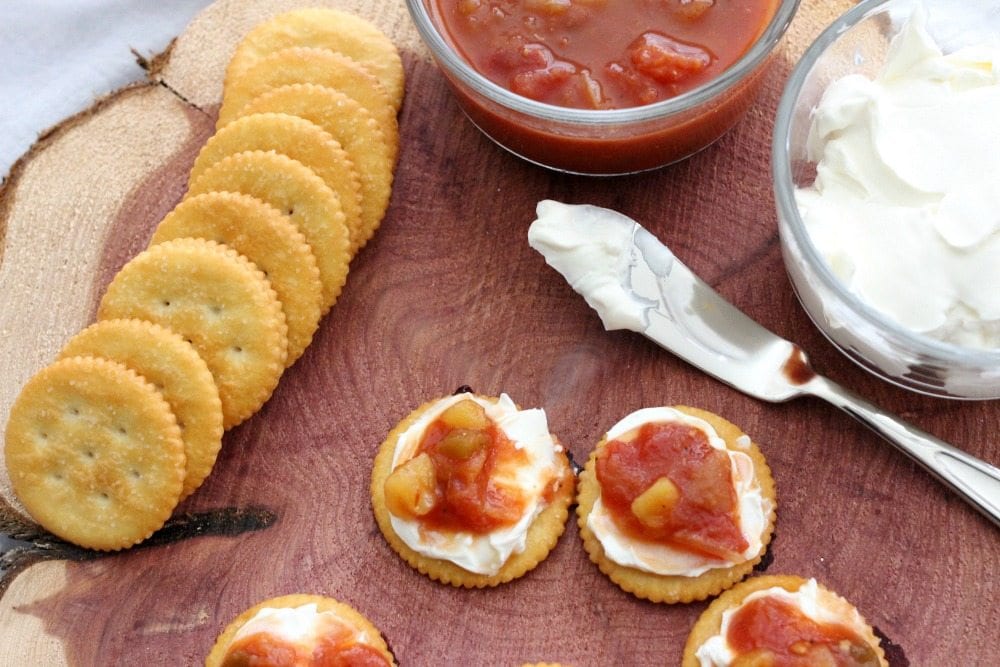 Quesadilla Fresca Ritzwich
This snack spices things up a bit! Which makes this Texas girl very, very happy.
All you need is cilantro, chipotle peppers in adobo sauce, queso fresco cheese and RITZ crackers. (They had me at cilantro and queso fresco!) Stack a cheese slice on top of the cracker, spoon a dab of chipotle peppers, add some cilantro and top with another cracker. Serve it up!
Would you like a visual? Here you go.
I'm thinking of trying something sweet next time like a peanut butter and s'mores combination. Yes, please.
Do you have a favorite RITZwich combination? Let me know!

This is a sponsored conversation written by me on behalf of Randalls. The opinions and text are all mine.