I'm excited to start sharing some Quick Dinner Ideas with you, because that's what I'm all about these days! On most days, I need dinner on the table in about 30 minutes. You too? Great! I hope you'll find these recipes useful and as tasty as my family does.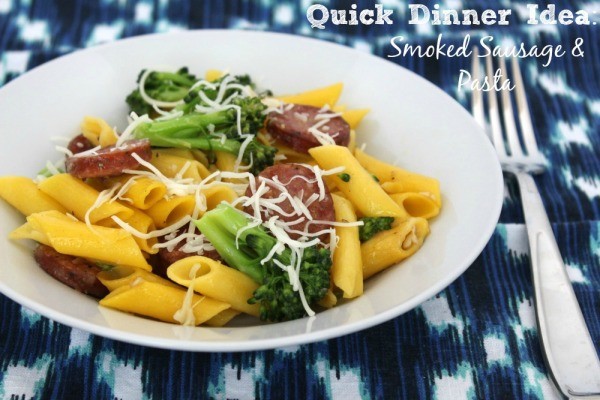 I not only love the way this Smoked Sausage and Pasta with Broccoli dish tastes, I love the way it looks. The green just pops and this has been an easy way to get my family to eat some broccoli. The key is to throw the broccoli in the pot of boiling pasta about 2 minutes before it's done. The broccoli turns a gorgeous bright green and it's not mushy, but instead crisp and flavorful.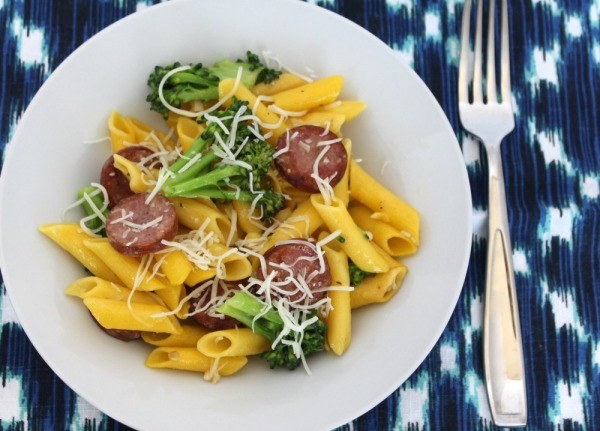 The other thing that kicks this pasta up a notch is lemon zest and lemon juice. It gives it a slight citrus flavor which goes fantastic with the minced garlic and broccoli. Are you hungry yet?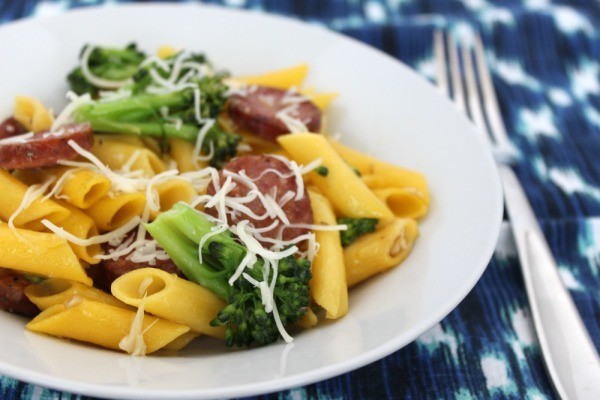 I always make extra of this so we have it for leftovers. It's perfect for lunch the next day. Serve this up nice and warm with some cheese sprinkled on top, and you have a meal your family will ask for over and over again. Serve it with warm bread and fresh fruit and wow, just wow.
Now for that recipe! For more quick dinner ideas see my Smoked Sausage, Pepper and Potato Hash recipe and this very easy Chicken Stir Fry recipe.