This is a sponsored post written by me on behalf of Renew Life. All opinions are 100% mine.
Should a probiotic be a part of an everyday beauty routine? I believe it should and here's why.
I post a lot of beauty related articles here on Mom Fabulous, from my experience with the 10-step Korean skin care routine and why I think double cleansing is the way to go, to some of my favorite anti-aging products that really work.
While I believe those things are important (and fun…because 10 steps is a tad bit crazy, am I right?), I don't talk enough about how what's happening inside your body affects what you see on the outside. But it definitely does and I've experienced this first-hand in the last few weeks.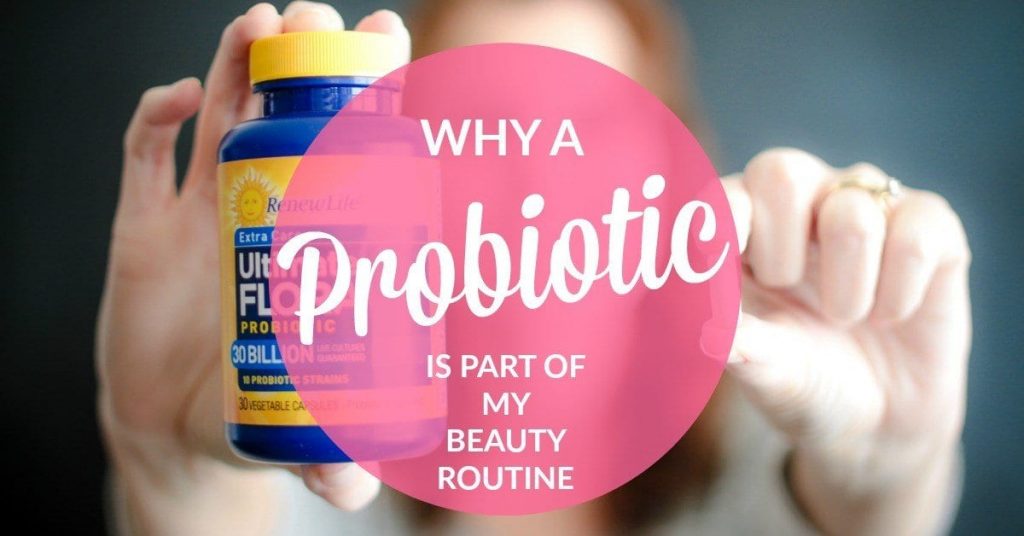 At the end of March, I shared some ways we can be proactive about the way we feel inside and out. (You can read it here.) I talked about how I sometimes complain about the way I feel, but I don't take matters into my own hands and do what is necessary to help myself feel better.
There are days I feel so incredibly tired, but I'm not making sure I get enough sleep at night or exercise the next day.
There are days my stomach hurts, but I continue to fill it with junk.
There are days I just don't feel good overall, but I continue the same bad habits day in and day out.
Can you relate?
I finally reached an 'enough is enough!' state and have been taking better care of myself. I've been drinking more water, getting a good amount of sleep and eating healthier. I definitely have noticed a difference and that's amazing.
One thing I shared that I was going to start doing, was living digestively and taking a probiotic. I had heard about probiotics and kept thinking 'Hmmm…I should try those someday' but I never did.
Until now.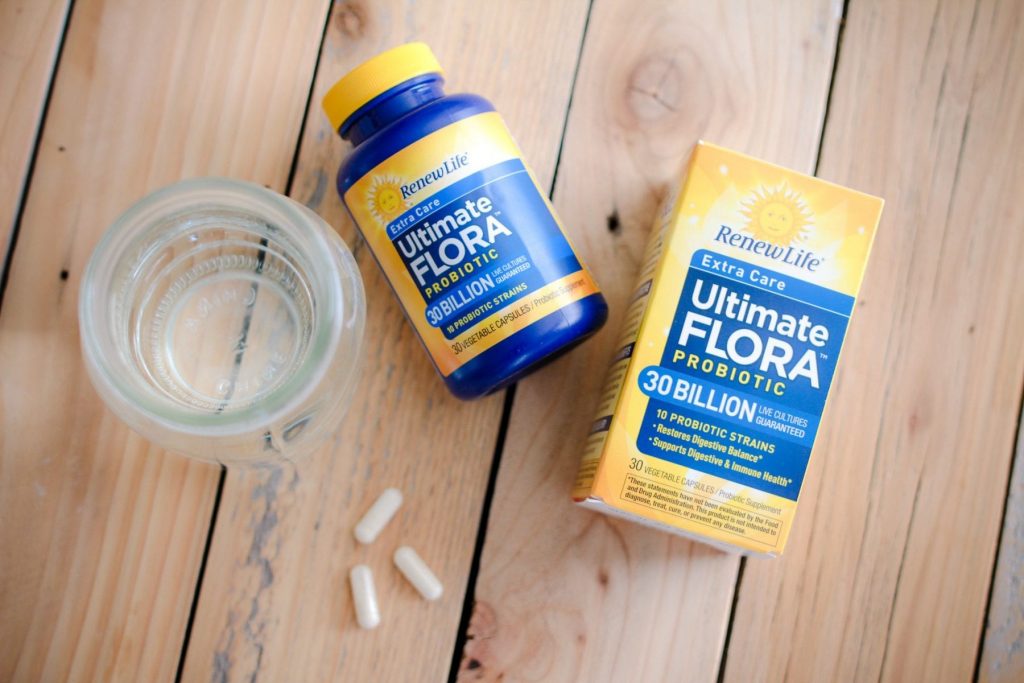 I teamed up with RenewLife and picked up their Ultimate Flora Extra Care Daily Probiotic product at Target. I've been taking it for a month and I am very happy with the results. Before I get into those, here are a few details about the product in case you're interested in trying it for yourself:
30 billion live cultures per capsule
10 scientifically studied probiotic strains
Supports digestive and immune health*
Helps restore digestive balance*
Once daily, delayed-release capsule for targeted delivery
Dairy and gluten free
Quality, purity, and potency guaranteed through expiration
* When taken regularly, this powerful, potent formula helps restore your body's good, natural flora.
*Ultimate Flora Probiotics are specially formulated to support digestive balance and harmony.
So, what changes have I noticed? Enough to add this product to my daily beauty routine!
Why a Probiotic is Part of My Beauty Routine
There are two big changes I've experienced within two weeks of taking Ultimate Flora Extra Care Daily Probiotic – clearer glowing skin and less bloating.
Let's start with my skin…
I didn't notice the difference in my skin until I was looking at some pictures of myself that my husband had taken. And that's when I noticed it. I was…glowing.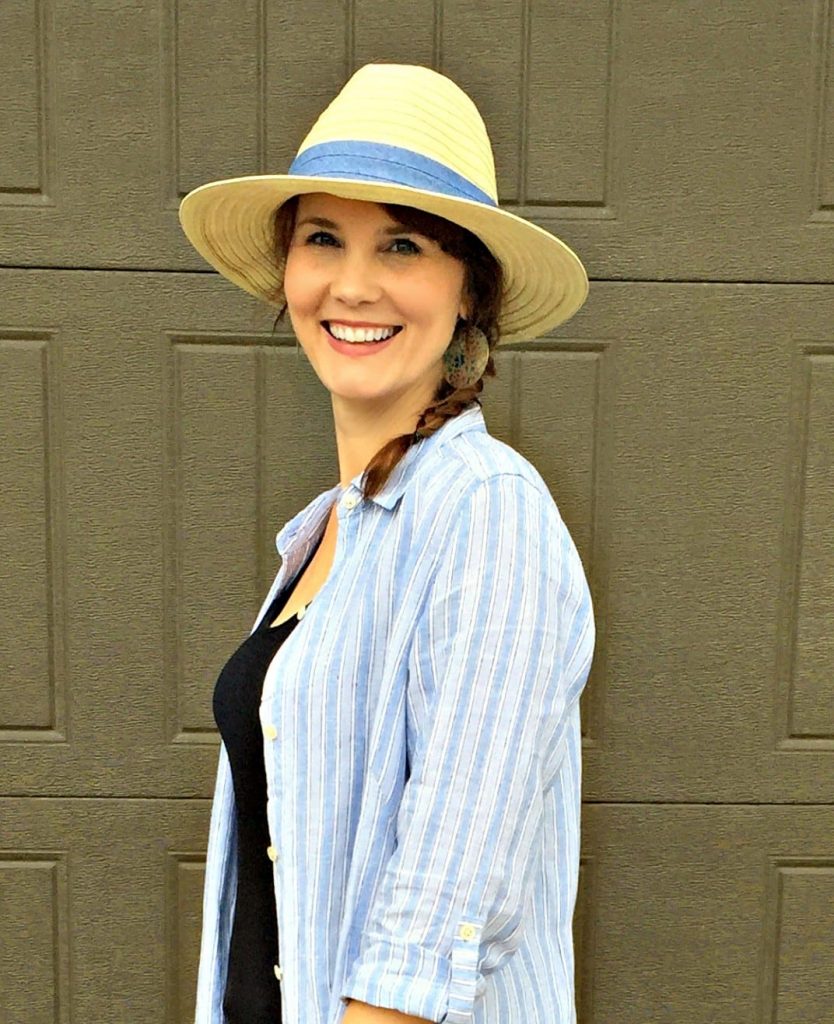 I haven't changed anything in my beauty routine. I haven't changed any makeup I'm using. The only thing I've been doing differently is taking a probiotic. I remembered reading an article about why we should take probiotics and one of the reasons they gave was clear, glowing skin. I'm proof it makes a difference!
Now, about that bloating…
This is not a topic I really like to discuss publicly. I mean who would right? But, after having discussions with several friends and family members, this is an issue for so.many.women. Especially those of us in our 40s and beyond. Why? I have no idea! But I do know that since taking a probiotic, my jeans fit better and I overall feel better. And that is a beautiful thing. 😉
After posting about the fact I was starting to use a probiotic, someone on Twitter contacted me and asked: "Is this another dang laxative commercial?" Um, first no it's not and secondly, we're no longer social media friends. (He started getting really rude so I said bye bye!)
This isn't a laxative my friends. That's something that's a quick fix, take-it-once-and-you-might-feel-better, kind of situation. A probiotic is about supporting your digestive system and immune health and restoring some balance so you can feel like a better version of you.
If you'd like to try it for yourself, you can Save $3 with this coupon. I encourage you to try Probiotic, digestive health and see if it makes a difference.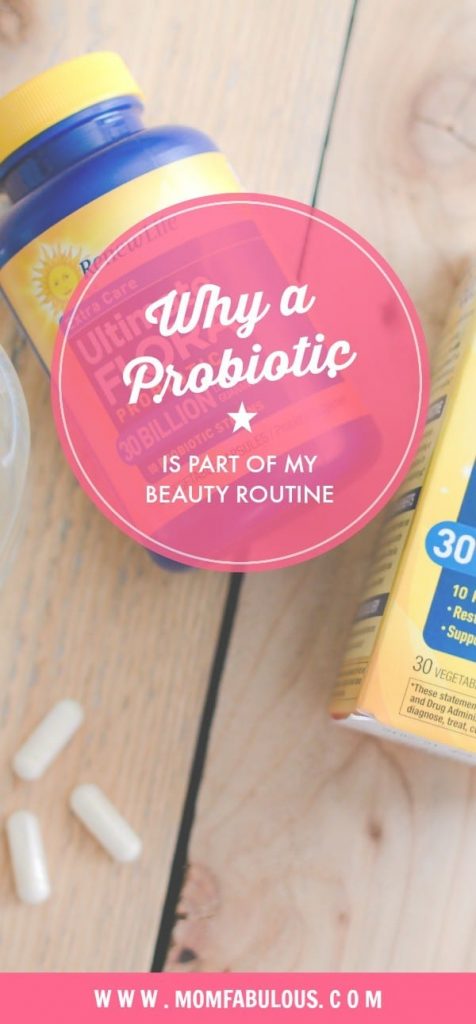 * These statements have not been evaluated by the Food and Drug Administration. This product is not intended to diagnose, treat, cure, or prevent any disease