Have you been watching the weather news with your jaw on the ground? It's just been crazy in the south and just about all over the country lately. From unexpected ice and snow storms, to predictions of major snow storms coming for my friends up north. This winter has been brutal. Here in the south it's been near impossible to know how to dress. Literally one day it's freezing cold and then temps in the 60s and 70s the next day.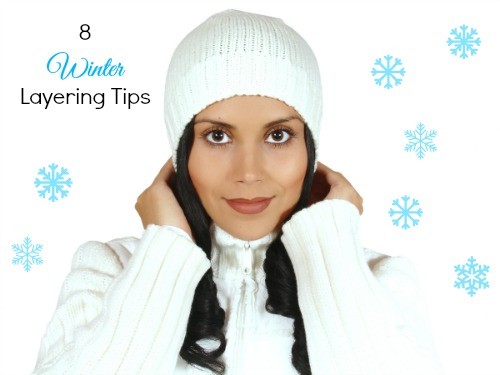 One thing I have learned in our many moves across this gorgeous country (Alaska, Colorado, Georgia, New Mexico…shall I go on?) is how to dress for extreme weather changes. And that's to layer. You send your kids to school in the morning and it's really darn cold, but they come home from school and it's really darn warm. Or you go to work and it's the same situation. How's a girl to dress or a mom to dress her children?
Jody Schwartz, Executive Vice President of Free Country, has offered up these '8 Winter Layering Tips' which allow you to prepare for any weather the forecast may bring. Free Country has 3 in 1 systems jackets that are value-driven, fashion-forward, and embellished with pop colors and tapered waistlines. With an insulated outer shell and polyfill inner jacket, this water and wind resistant jacket prepares the entire family for these extreme wintery weather conditions.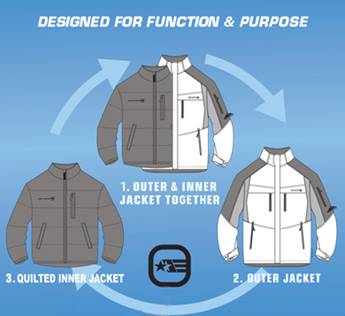 As you'll see by taking a look on the Free Country website, they have recreational outerwear, activewear and swimwear for men, women, and children for affordable prices. Right now their jackets are on sale for some seriously great prices.
Ready for some fabulous tips? Here you go! Layer it up!
Winter Layering Tips
First Layer: Fabrics, fabrics, fabrics!
1.       The first and most important step to layering your tot in cold temperatures is the fabric – there are a variety of fabrics out there to choose from, but only some will keep you (and your little one) warm and cozy, while others can actually make the cold worse
2.       Avoid cotton as the first layer when bundling up yourself and your children, because it absorbs moisture keeping you cold and wet
3.       Choose synthetic and natural fiber (such as wool) fabrics, as they wick the moisture away from the body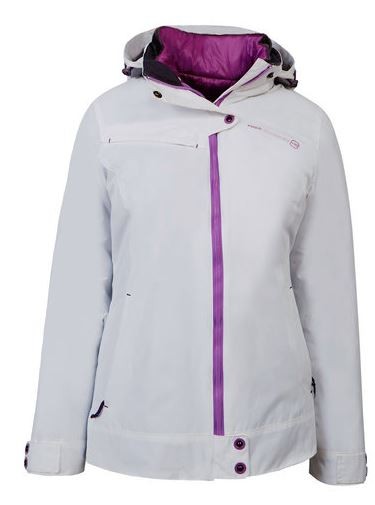 Free Country WOMEN'S SPIRE 3-IN-1 SYSTEMS JACKET
Second Layer: Keep the cold out and the warmth in
4.       The second layer's purpose is to keep your body's natural heat in – fleeces, synthetic layers, or lightweight down jackets are the best options for layer number two
5.       Choose layers appropriate to the activity you child will partake in – if you are skiing, if your kids playing outside in the snow or having a snowball fight a thin or medium fleece will work best because you/they will be  exerting a lot of energy and generating a lot of body heat; if you plan to take a nice wintery walk you will want to try a thicker layer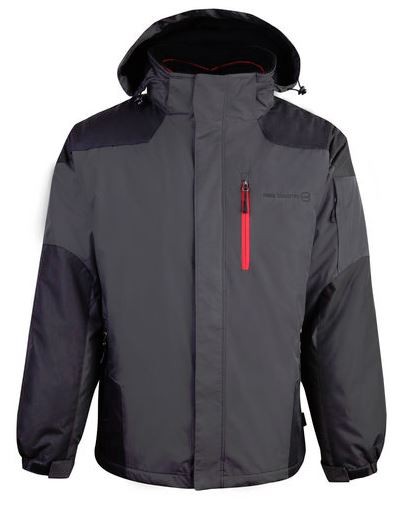 Free Country MEN'S CROSS TRAIL 3-IN-1 SYSTEMS JACKET
Top Layer: A shield for your body
6.       The top layer acts like a shell that reflects the biting cold elements away from your body, protecting them from wind and rain – find jackets that are water and wind-resistant and contain insulating and shielding fabrics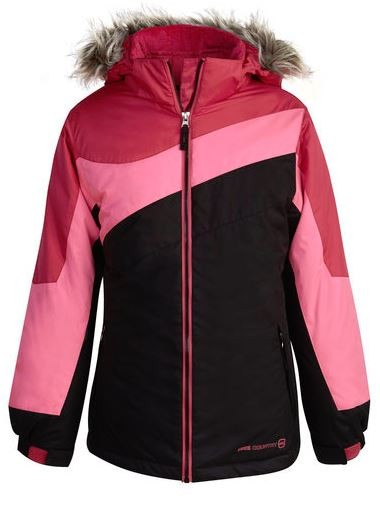 Free Country GIRLS' VISTA 3-IN-1 SYSTEMS JACKET
Tips: Keep your head warm
7.       Although you may hate wearing a hat in the cold, it's extremely important you do – children and adults can lose about 10% of body heat by not properly covering their feet, hands, and head
8.       Be sure that you (and your tot) have a good hat, mittens or gloves, and waterproof boots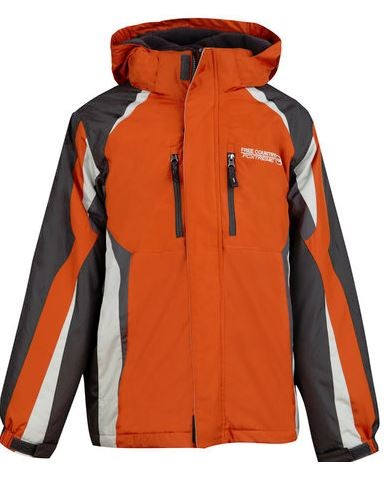 Free Country LITTLE BOYS' WEDGE 3-IN-1 SYSTEMS JACKET